KAVACA WINDOW TINT ASHEVILLE
Ceramic Window Tint in Asheville, North Carolina – Ceramic Pro Elite Asheville, North Carolina
In current times, reducing expenses where we can has become increasingly important. As such, many people in Asheville, North Carolina have been turning to heat rejection ceramic window tint as a means of saving on air conditioning costs.
In Asheville, installing heat-rejecting ceramic window tint is a proactive measure that protects your car and body from harmful UV rays.
Ceramic Pro Asheville is a manufacturer approved Elite Dealer that offers two premium window tints to residents of Asheville, Black Mountain, Hendersonville, Brevard, Marshall, Fairview, and other cities in Buncombe County.
KAVACA Ceramic IR window film uses nanotechnology to effectively block heat-producing infrared radiation by up to 96 percent. We also provide high-quality Carbon CS window film, which is a budget-friendly way to reinforce the protection of your car's interior and skin from UV rays.
Please click the button below to obtain a free quotation for Ceramic Pro window tinting in Asheville.
Request a Free Quote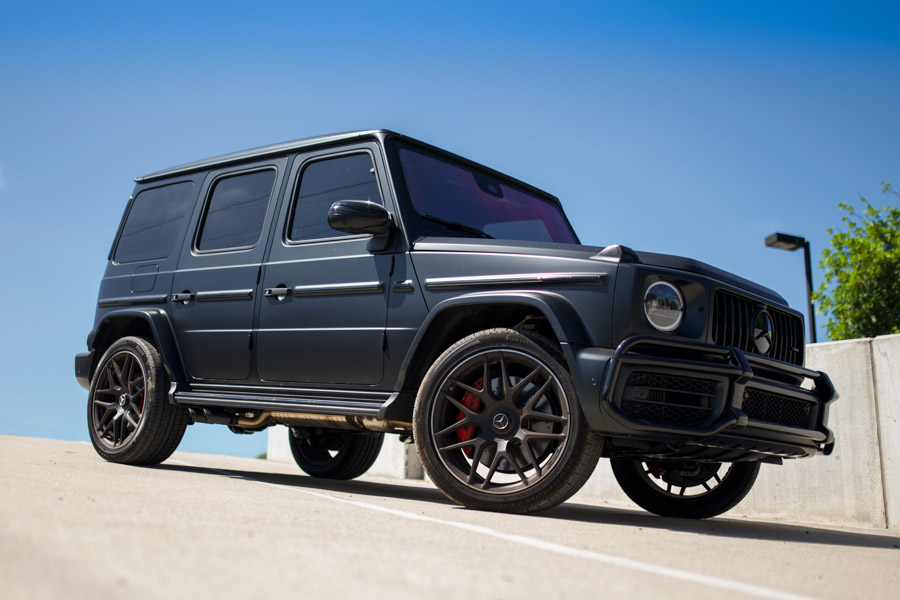 What Makes Ceramic Pro Window Tint Unique?
Ceramic Pro is the world's leading provider of nano-ceramic technology, and we revolutionized exterior automobile protection in 2010 with our 9H coatings. Some of our most recent nanotechnology products include paint protection film and ceramic window tint.
Our window film is not only high-quality but also affordable, outperforming most of our competitors.
The Ceramic Pro Kavaca window tint product line offers two different types of ceramic tints: IR and Carbon CS. Both options use ceramic technology in order to block out 99.9 percent of UV radiation, which helps preserve the quality of your car's interior by protecting it from fading or premature aging due to UV exposure.
Our ceramic IR window film protects you against both heat and UV rays, filtering up to 96 percent of heat-producing infrared radiation.
IR generates heat build-up within your automobile. Not only does this keep you cooler during the hot and humid summer months along North Carolina's coast, but installing ceramic window tint on a Tesla, Lucid Motors, and other EVs on the market save energy by reducing battery drain.
Take some time to learn more about KAVACA Window Films by reviewing the information below.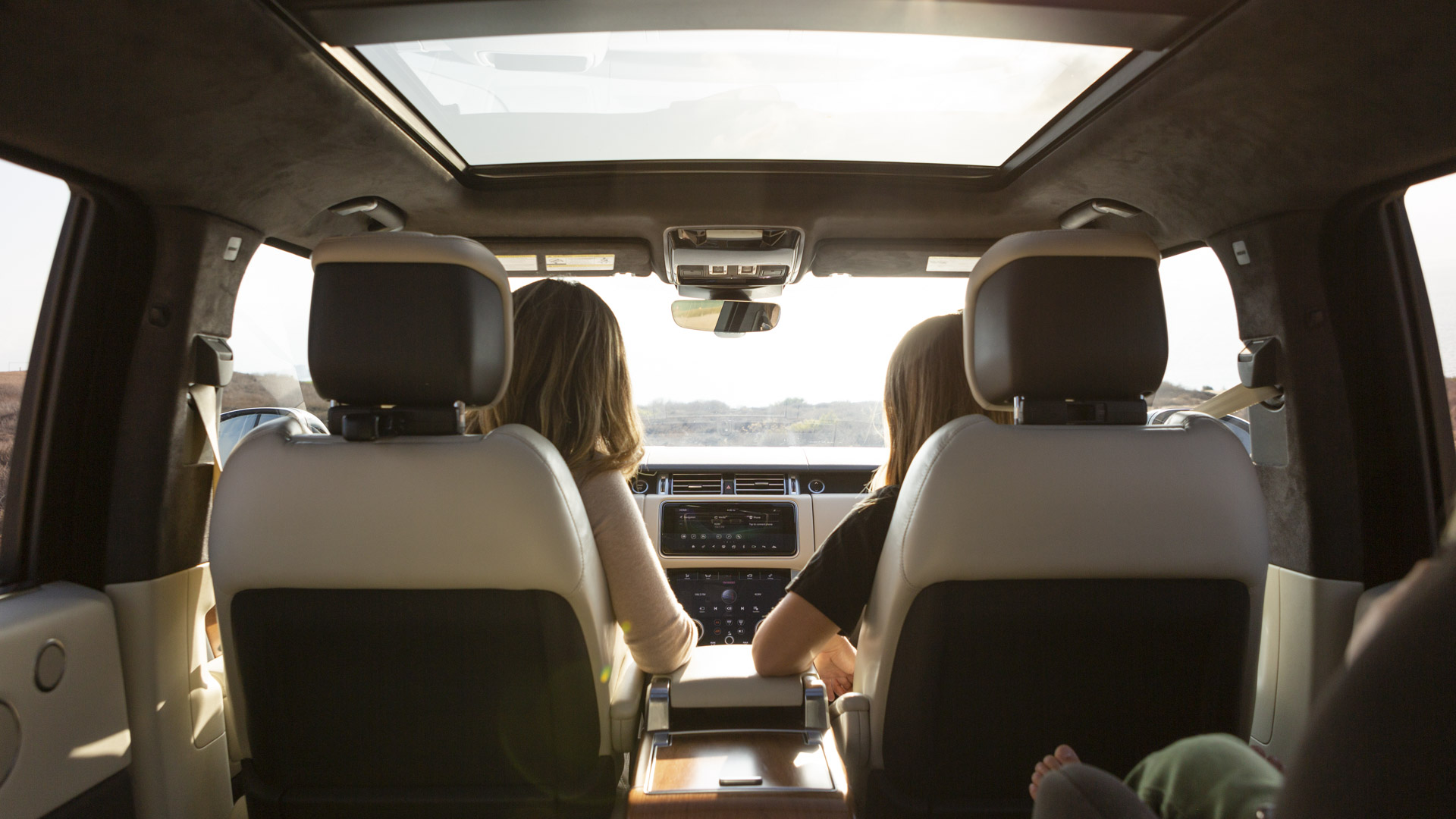 KAVACA WINDOW FILM PRODUCTS

KAVACA Ceramic IR Window Film
KAVACA Ceramic IR Window Tint is the most advanced automotive window film ever created. Utilizing our proprietary nano ceramic technology, we've been able to create window tint film that blocks up to 96% of infrared heat – giving you the ultimate indoor cabin experience. Our window films also provide superior protection against cancer causing UV rays, keeping you and your passengers safer.
Learn More

KAVACA Carbon CS Window Film
KAVACA Window Films were formulated with extensive research for look and performance. KAVACA Carbon Color Stable Window Film follows this same design approach with proprietary blend of nano-carbon particles and IR blocking materials, which results in blocking up to 70% infrared heat. Not only does our film reduce the heat inside your vehicle, it also offers SPF500 which blocks 99%+ of the damaging UV rays.
Learn More

WINDOW FILM INSTALLATION SERVICES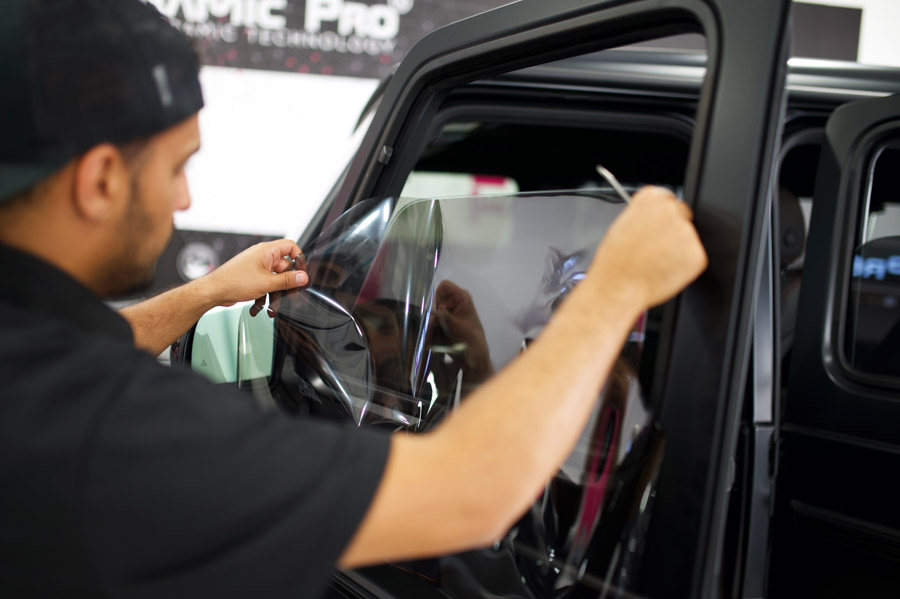 KAVACA Window Films Asheville
Ceramic Pro Elite Dealer Asheville North Carolina installs KAVACA Advanced Window Films. KAVACA Window Films offer supreme IR filtering at any tint percentage level. The available lineup is vast, including many tint percentages, filtering levels and tint tones.
WHY YOU NEED CERAMIC PRO WINDOW FILM IN ASHEVILLE, NORTH CAROLINA?
Our Ceramic Pro Elite Asheville location has a team of expert window tinters who complete clean window film installations and take care of your vehicle's interior during the entire process. When you drop off your car, truck, SUV, or commercial vehicle to have Ceramic Pro window tint installed, it will be returned to you in exceptional condition.
Here at Asheville Ceramic Pro, we always tailor our window tinting services to each car. From start to finish, our expert auto window tinters will take care of the process for you. In order to resist heat and UV rays, automotive windows are made with laminated glass.
Regular OEM glass can't protect against the dangerous rays coming from the sun. That's why many people put a window film on their car windows–to reduce heat and keep out harmful UV rays. In the past, technology used crystalline or semi-metallic materials for this purpose but doing so sometimes decreases cell phone signal strength and radio broadcasts.
Fortunately, Ceramic Pro's advanced nanotechnology has made traditional window tinting methods obsolete. Now, there are two options for automobile window tinting film that come in a variety of VLTs or hues so you can pick the perfect one to match your car.
In the event of an accident, window film protects glass by keeping it in one piece. Additionally, it shields you and your family from harm while also safeguarding valuables.
Our window film warranties are documented via Carfax, which means you can trust the quality. You won't have to worry about cracking, purpling, or premature wear with KAVACA Window Films unlike low-grade window tinting products.
ELITE LEVEL WINDOW TINT INSTALLATION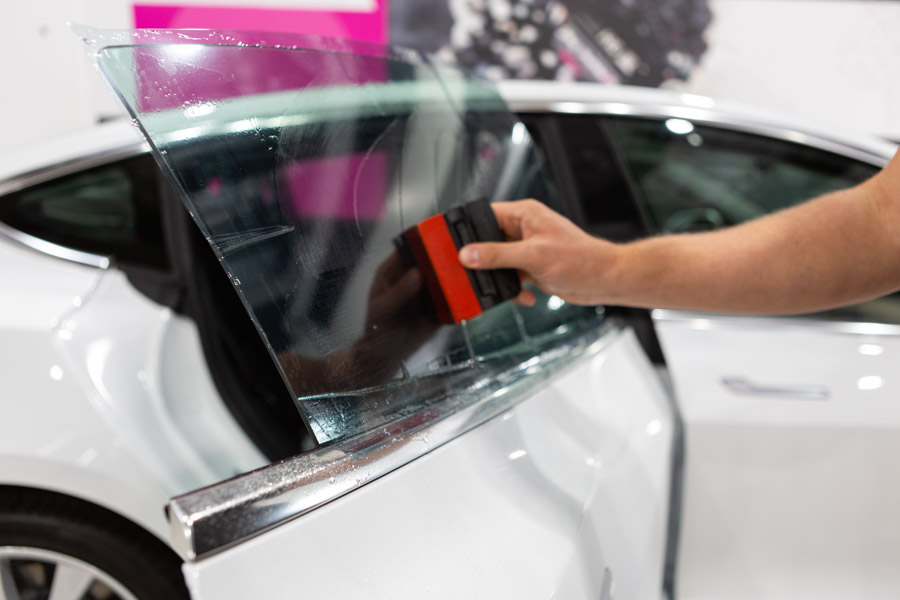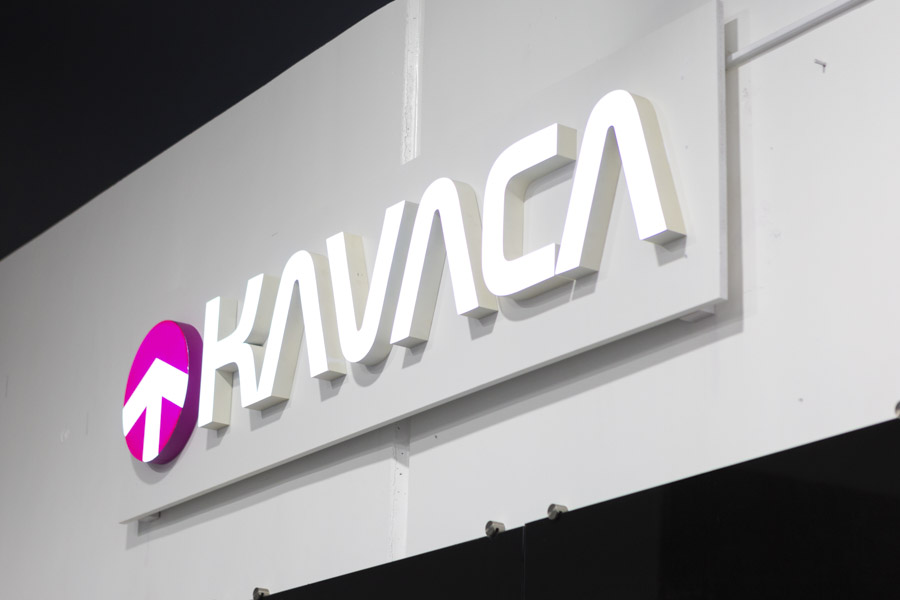 THE CERAMIC PRO ELITE DEALER EXPERIENCE – EXPERTS IN WINDOW TINTING IN ASHEVILLE, NORTH CAROLINA?
A Ceramic Pro Elite Dealer is an exclusive auto salon that delivers an upscale and elegant automotive restyling and detailing experience. To become a Ceramic Pro Elite Dealer, an experienced auto spa needs to complete a rigorous training program, meet quality control standards, and maintain quality service on par with Ceramic Pro's high standards.
If you have questions about ceramic window tint in Asheville for your vehicle or would like to request a free quote – click the button below. We look forward to serving you.
Please complete the form below. A Ceramic Pro Elite Dealer representative will contact you with a free quote for your vehicle.

KAVACA Advanced Window Tint Installation in Asheville, North Carolina.
Ceramic Pro KAVACA offers the most advanced window films in the the world. Using the latest in nano-technology we offer window tint films that are infused with either nano-ceramic or nano-carbon particles to offer the most effective IR and UV filtration available today.