https://www.youtube.com/watch?v=tuhvsXnmwnA
THE GLOBAL LEADER IN NANOCERAMIC SURFACE PROTECTION TECHNOLOGY
CERAMIC PRO AND ITS MANUFACTURER NANOSHINE LTD ARE CHANGING THE DYNAMICS OF THE COATING AND PAINT PROTECTION FILM INDUSTRY.
Ceramic Pro has worked for years in creating revolutionary ceramic coatings for many industrial segments. This has led Ceramic Pro to dominate the world market for nano-ceramic coatings in the automotive space. In 2019, with the launch of KAVACA Instant-Healing Paint Protection Film, Ceramic Pro again reinforces its commitment to innovate.
In 2010 Nanoshine Ltd introduced Ceramic Pro – a series of products for the automotive, air and marine markets suited for surfaces such as paint, glass, alloy, fabric, leather, plastic and rubber. What makes Ceramic Pro different is the cutting-edge technology based on ceramic molecular compounds (nanoceramics). The formula is world patented and it has taken ten years of research and testing to bring the product to where it is today. All formulas include SiO2. Our new KAVACA PPF benefits from including our flagship ceramic coating out of the box.

Ceramic Pro has representatives in almost all countries in the world and is currently experiencing exponential growth. Ceramic Pro increased its global presence by 500% in 2016. The trend continued in 2017 and 2018. With 5,000+ certified installers in 70+ countries, Ceramic Pro is by far the largest coating company on the planet. In 2019, with the launch of KAVACA Instant-Healing Paint Protection Film, Ceramic Pro cements itself in 2020 as the definitive surface protection company.
Ceramic Pro products have been extensively tested by SGS – The world's leading independent testing body.
Ceramic Pro achieved the highest possible result in each test; no other automobile paint protection product to date has been officially tested. All products within the Ceramic Pro range have been tested and certified as non-toxic.
Ceramic Pro is also the only ceramic coating that is IMO (International Maritime Organization) certified as an organotin-free anti-fouling coating. The IMO – the International Maritime Organization – is the United Nations specialized agency with responsibility for the safety and security of shipping and the prevention of marine pollution by ships.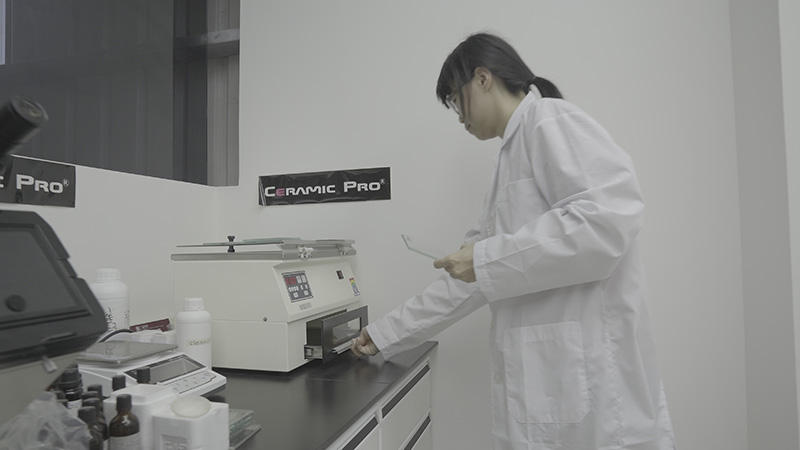 LARGEST GLOBAL COATING COMPANY
Vehicle & Vessels Coated Monthly
Billion in Assets Protected
0
+
Monthly Unique Visitors to this Site
0
+ #CeramicPro Hash Tags
More Than #CeramicCoating - The Name of Our Industry
0
+
Video Views On Facebook
0
+
Video Views on Our YouTube Channel
READY TO TRY THE BEST SURFACE PROTECTION SYSTEM IN THE WORLD?