KAVACA CLEAR BRA PAINT PROTECTION FILM PITTSBURGH
KAVACA Paint Protection Film Elite Dealer in Pittsburgh, Pennsylvania
At Ceramic Pro Elite Pittsburgh, we pride ourselves on providing the best paint protection film in the area. Our team of experts is dedicated to providing quality installation and customer service. We understand that protecting your vehicle is important, and Ceramic Pro's KAVACA paint protection films are designed to do just that.
Ceramic Pro Elite Pittsburgh is your go-to source for the professional installation of paint protection film or PPF. Our professional team of PPF installers exclusively uses Ceramic Pro's KAVACA Ceramic Paint Protection Film and KAVACA Matte Finish PPF. We serve residents of Pittsburgh, Zelienople, Cranberry, Warrendale, Wexford, Gibsonia, and other cities in Butler County.
If you'd like to learn more about paint protection film installation in Pittsburgh, click the button below to request a FREE QUOTE.
Request a Free Quote

What is Paint Protection Film in Pittsburgh Pennsylvania?
Driving on Western Pennsylvania roads always expose your car to a variety of road debris dangers. Whether your Tesla gets struck by packed ice and snow, or your BMW's paint is damaged by gravel from snowplows, or asphalt and concrete caused potholes, wrapping the high-strike areas with PPF or clear bra material is a proactive and sensible move.
Ceramic coatings, while capable of reducing light scratches, do not offer the same level of protection as PPF. If you're not aware, paint protection film is a clear, adhesive-backed film that is applied to the painted surfaces of your vehicle. The film acts as a barrier between the elements and your paint, protecting it from rocks, bugs, and other debris. The film also helps to protect against fading and chipping.
Paint protection film may be applied to the whole paint job, but it's more common to have a PPF specialist in Pittsburgh apply it to the hood, front bumper, fog lights, headlights, fenders, and side-view mirrors. These are high-strike locations along road debris. This type of protection can hold up for 10 years or more.
Ceramic Pro Elite Pittsburgh offers you two PPF styles: our revolutionary KAVACA Ceramic Coated PPF to the ultra-stylistic Matte PPF. We also provide ceramic window tinting services – so you can protect your entire vehicle in one stop. For the best protection, consider adding Ceramic Coating to create the Ultimate Armor package – exclusively offered by Ceramic Pro Elite Dealers.
Take some time to review some of the top features of our paint protection film options offered at Ceramic Pro Pittsburgh.
KAVACA PAINT PROTECTION FILM PRODUCTS
KAVACA Matte Finish Paint Protection Film
KAVACA Matte Finish Paint Protection Film is the film to choose if you are looking for that modern satin paint look without the drawbacks that come with matte paint. KAVACA Matte Finish PPF protects the original finish of your vehicle and allows you to go for that matte look even if your original paint is gloss. The film can of course also be used over matte paint. Matte Finish PPF heals from minor scratches with applied heat, such as regular sunlight.
Learn More

KAVACA Ceramic Coated Paint Protection Film
KAVACA Ceramic-Coated Paint Protection Film is the film of choice if you would like the benefits of coating your film with Ceramic Pro without having to go through that extra cost and installation time. The film is coated with Ceramic Pro PPF and Vinyl formula during production. This means that as soon as the film is on your car you can benefit from all the hydrophobic qualities of a Ceramic Pro coating in a single installation step.
Learn More

PAINT PROTECTION FILM INSTALLATION SERVICES

KAVACA Paint Protection Films
Ceramic Pro Elite Dealer Pittsburgh installs KAVACA Advanced Window Films. KAVACA Window Films offer supreme IR filtering at any tint percentage level. The available lineup is vast, including many tint percentages, filtering levels and tint tones.
THE CERAMIC PRO ELITE DEALER EXPERIENCE – EXPERT PPF INSTALLATION IN PITTSBURGH PENNSYLVANIA
The Ceramic Pro Elite Dealer program was created to improve the car detailing and protection experience. Ceramic Pro 9H Coatings, KAVACA Paint Protection Film, and Window Tint are exclusively available at Elite Dealership-certified auto spas.
Additionally, Ceramic Pro Elite Pittsburgh provides maintenance and aftercare services to keep your automobile in excellent condition. Carfax-documented warranties from Ceramic Pro provide assurance that your auto will be kept in good operating order – with warranties that are transferable to new owners.
In fact, Ceramic Pro was the company that collaborated with Carfax to create the automotive appearance protection reporting. If you have questions about paint protection film in Pittsburgh installation for your vehicle or would like to request a free quote – click the button below.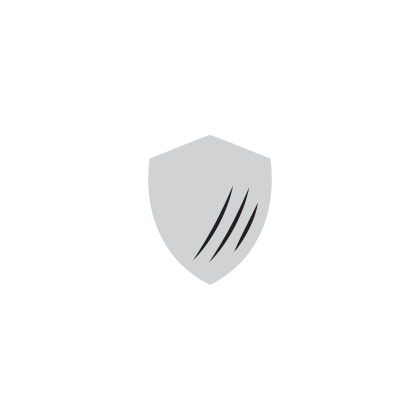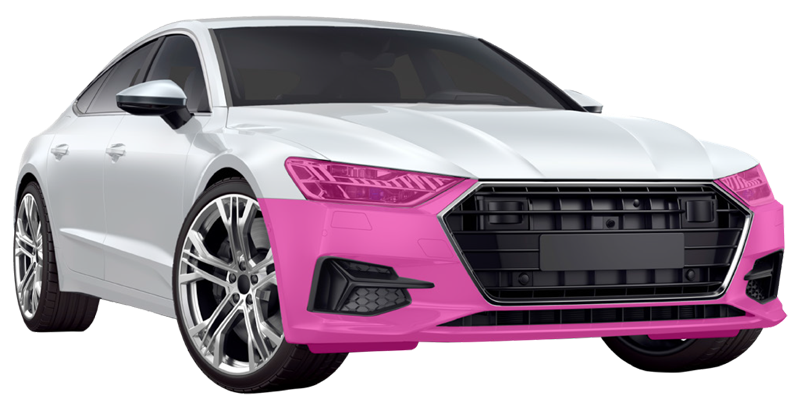 Full Front Bumper
Headlights
Fog lights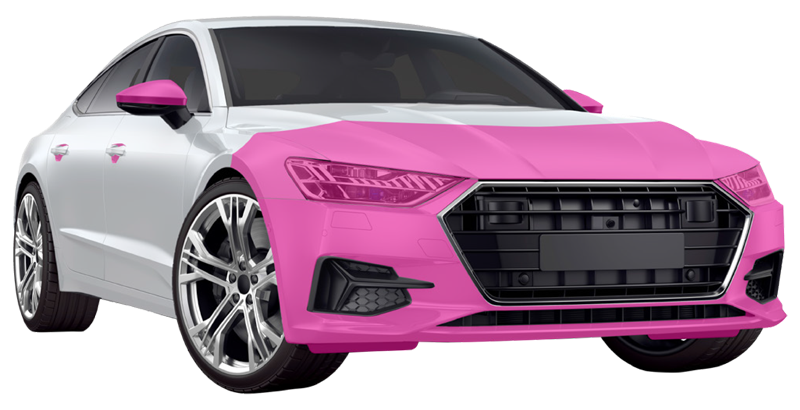 Full Front Bumper
Headlights
1/3 of the Hood and Fenders
Front Side Mirrors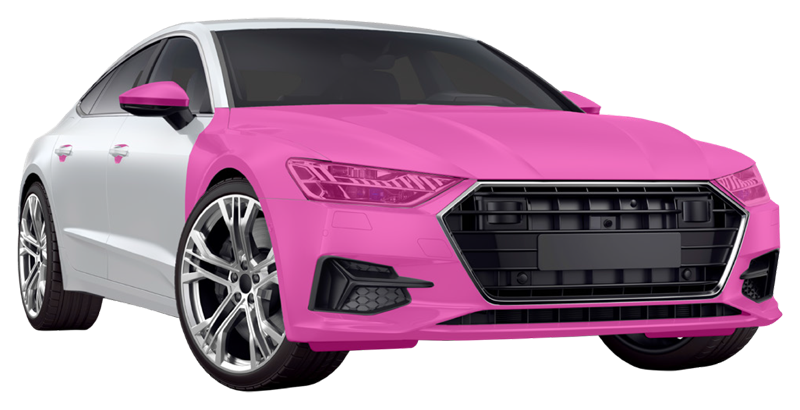 Full Front Bumper
Full Hood
Full fenders
Front Side Mirrors
Headlights
Fog lights
Door Cups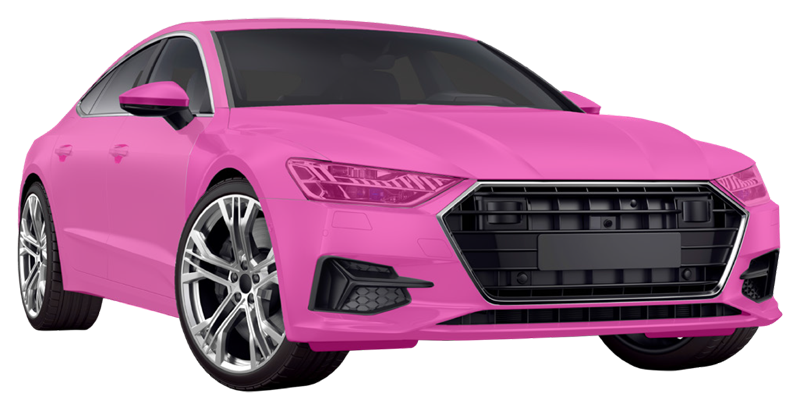 Entire car – all painted surfaces of the vehicle and headlights.
*Available package options vary by installer. Custom coverage options also available.
ELITE LEVEL PPF INSTALLATION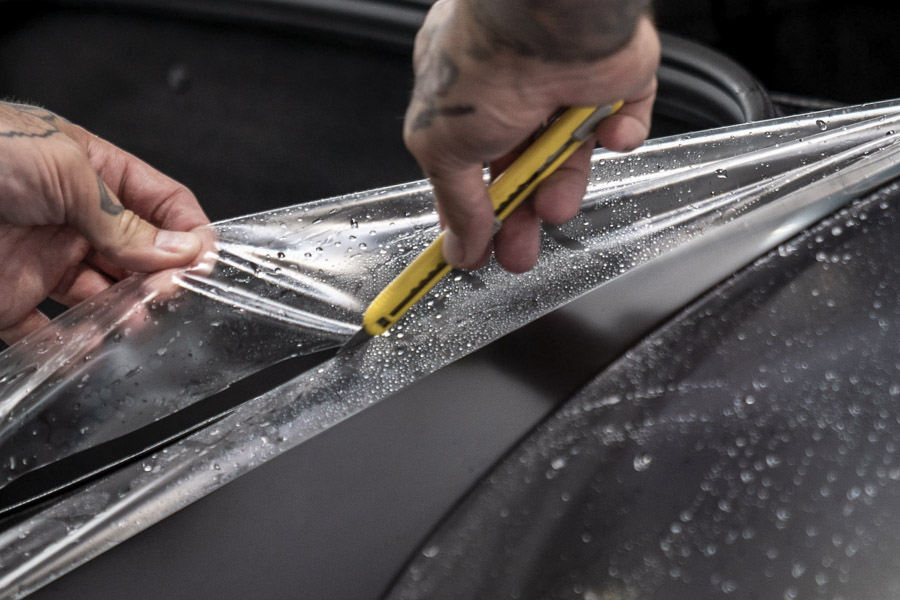 Ceramic Pro Paint Protection Film in Pittsburgh Pennsylvania
No matter what your needs are, we can help. Contact us today to learn more about our services and how we can help you protect your investment. Ceramic Pro Elite Pittsburgh is the ultimate protection for your vehicle.
Our team offer various types of PPF, including our revolutionary Ceramic Coated Paint Protection Film – which blends nanoceramic technology with the protective qualities of PPF.
We also offer a Matte Finish PPF to transform your gloss paint job to a satin finish. Whether you're looking for a clear bra installation or a complete vehicle PPF installation in Pittsburgh, our Ceramic Pro Elite Dealer can take care of you.
Please complete the form below. A Ceramic Pro Elite Dealer representative will contact you with a free quote for your vehicle.

KAVACA Regenerating Paint Protection Film in Pittsburgh, Pennsylvania.
Ceramic Pro KAVACA Regenerating Paint Protection Film is the most advanced self-healing PPF available today. We offer various types, including Instant-Healing clear bra film which requires no heat to self-heal. Additionally, we also carry Matte Finish PPF and Ceramic-Coated PPF.