Ceramic Pro Alexandria – Ceramic Coatings, Paint Protection Film, and Window Films
Ceramic Pro Elite Alexandria, located in the center of Louisiana, is your one-stop shop for high-end car detailing and protective solutions. Ceramic Pro nano-ceramic coatings are available at our professional detailing business in Alexandria, Louisiana. We also sell and install KAVACA Paint Protection Film and Ceramic Window Film. Our team has the knowledge to complete any task, from window tinting in Pineville to PPF installation in Monroe.
At our auto salon, we exceed the corporate standards of Ceramic Pro for service quality, installation, and customer care. We take pride in walking our customers through making decisions on how best to protect their valued possessions.
Ceramic Pro Elite Alexandria offers an affordable solution to protecting your equipment from natural elements – whether it be a luxurious SUV or a classic collector's car. We serve those living in and around Alexandria, Pineville, Marksville, Leeseville, Monroe, and other Rapides Parish County towns and cities.
If you'd like to learn more about our nano-ceramic coatings, paint protection film, or window tint – or receive a free quote for these and other detailing services, click the button below.
Request a Free Quote

The Ceramic Pro Alexandria Elite Dealer Experience
We're dedicated to offering a higher level of customer service at Ceramic Pro Alexandria. From our pleasant and inviting showroom to the high-quality nanocoatings and films with expert installation, we want to keep your business for today and in the future.
Our Ceramic Pro 9H coatings are intended for various applications, including vehicle paint, vinyl and PPF, glass, wheels and calipers, and interior materials such as high-end leather, textiles, and plastics. The KAVACA paint protection film or clear bra is the next step in excellent protective measures. This new aliphatic polyurethane film protects your Yukon Denali Dodge Ram, BMW, or Mercedes-Benz from road debris by protecting the paint KAVACA.
Ceramic PPF is infused with a top coat of our nano-ceramic coating, which provides better hydrophobic properties, extra depth and shine. You get the best of both worlds with this product. To complete the Ceramic Pro Elite Alexandria experience, add KAVACA Ceramic Window Tint to your car's glass. This window film comes in a variety of tints and grades. It can deflect up to 96 percent of the sun's heat-producing infrared (IR) radiation.
KAVACA Ceramic IR film is a non-reflective, heat-resistant coating applied to your car's inside to protect against sun damage and the automobile cooler on hot and humid Gulf of Mexico regional days.
If you have any questions about the professional protective services, a Ceramic Pro Elite Dealer offers, please don't hesitate to contact us for a free quote.
What is a Ceramic Pro Elite Dealer?
Our Ceramic Pro Elite Dealers are the most qualified individuals to provide surface-protective services on the market. They must complete our comprehensive training program covering all aspects of our coatings and films. In addition, they are also trained on our unique line of paint correction and detailing solutions to ensure the automobile is in pristine condition before any protective coating is applied.
By selling Ceramic Pro and KAVACA products, Ceramic Pro Elite Dealers provide a one-stop solution to their customers. Not only will they find everything they need to protect their car, but also the necessary supplies for achieving the best results.
We put a premium on focusing on the client experience. Elite Dealers are required to provide a level of service and expertise that aren't available from most installers. From arrival through conclusion, the whole experience, from start to end, is tailored to give a great experience and radiate self-assurance.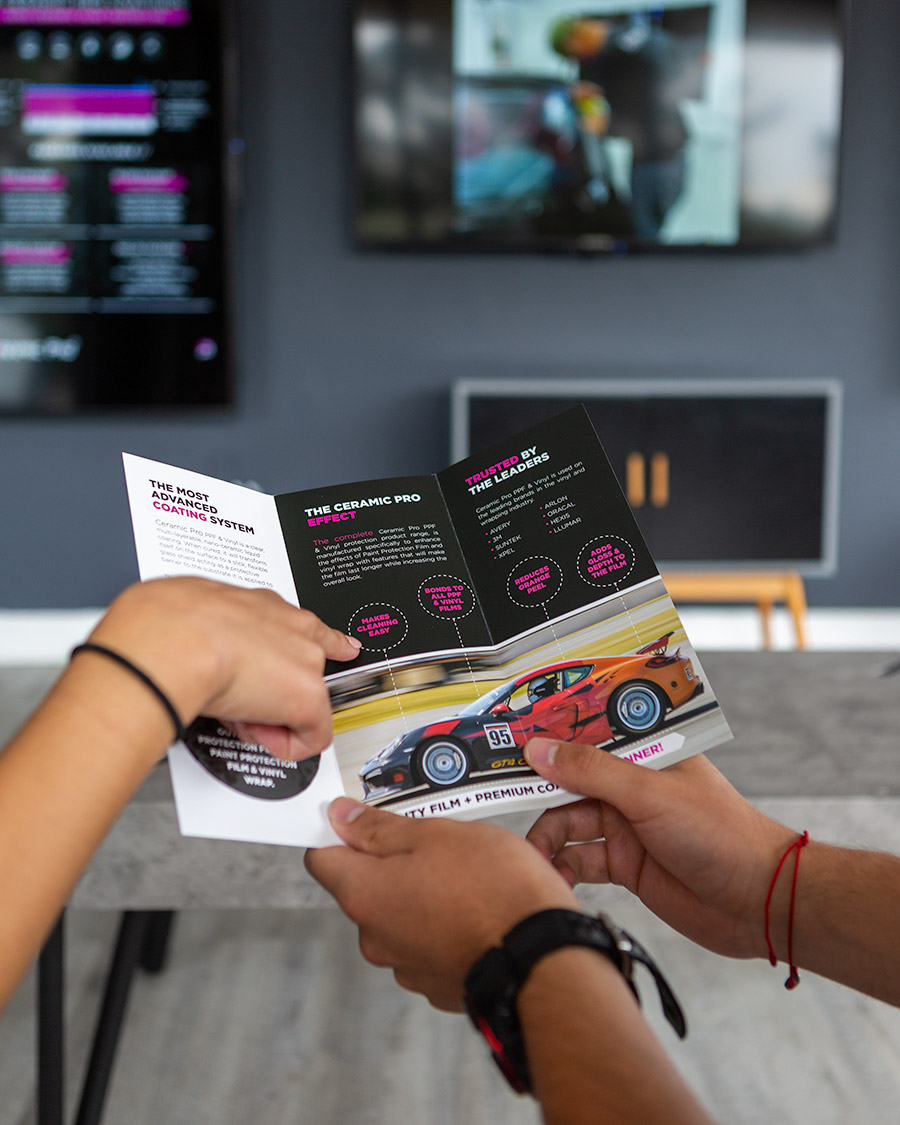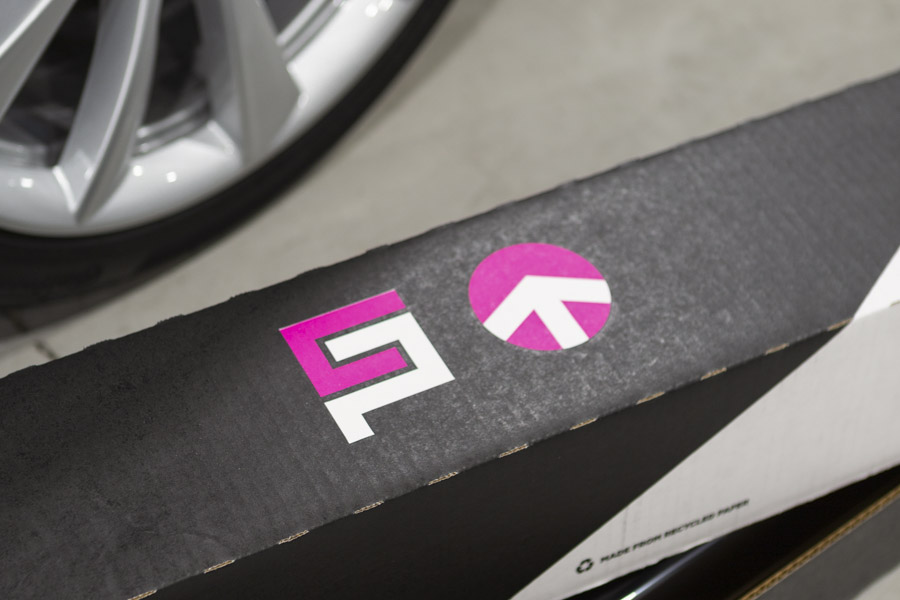 Ceramic Pro Coatings
Ceramic Pro Alexandria Elite Dealer offers the complete line of Ceramic Pro professional nano-ceramic coatings. Ceramic Pro has proprietary nano-ceramic coating formulas for every surface on your vehicle. These include surfaces on the exterior and interior of your car, truck or SUV.
Learn More

KAVACA Paint Protection Films
As a full service Ceramic Pro Elite Dealer, Ceramic Pro Alexandria is a factory-trained installer of KAVACA Paint Protection Films. KAVACA PPF includes our flagship KAVACA Ceramic Coated PPF and KAVACA Matte Finish PPF. Our films offer unparalleled protection for your paint in both gloss and matte.
Learn More

KAVACA Window Films
Ceramic Pro Elite Dealer Alexandria installs KAVACA Advanced Window Films. KAVACA Window Films offer supreme IR filtering at any tint percentage level. The available lineup is vast, including many tint percentages, filtering levels and tint tones.
Learn More
The Facts About Ceramic Coatings, PPF, and Window Tint in Alexandria
Automotive Detailing Service in Alexandria, Louisiana
When the weather is nice, you may want to keep your car clean, shiny, and in good operating condition. Elite Dealer Ceramic Pro Alexandria provides comprehensive vehicle detailing services, including ceramic coatings and paint protection film maintenance inspections.
Living in Rapides Parish County introduces many potential road hazards and environmental contaminants that can destroy your factory paint job. Plus, with the constant threat of hurricanes from the Gulf of Mexico, blowing road debris such as tree branches can easily cause non-repairable scratches – especially on matte finished paint jobs.
With complete paint correction, we can remove those irritating swirl marks and other damage caused by bird droppings, tree sap, pollutants, and industrial fallout for improved clarity and shine. However, as mentioned above, if you have an expensive custom paint job, or matte finish, paint correction may not resolve these damaged surface issues.
If you're looking for a detailing company near me on Google, and want to have the highest quality ceramic coating, paint protection film, or window tint installed – visit Ceramic Pro Alexandria.
The Ultimate Automotive Protection Solution – Ceramic Pro Elite Alexandria
The Pro Elite Alexandria Ceramic Pro is your one-stop shop for protecting your automobile, truck, SUV, boat, RV, or off-road vehicle. We've also protected commercial equipment and watercraft. Our team of highly trained specialists in the fields of detailing, paint correction, ceramic coating, PPF installation, and window film are thoroughly educated to the standards of Ceramic Pro America.
Whether you want to get your feet wet with Ceramic Pro Sport coatings or install a full front, high-end paint protection film on your upscale vehicle, we're here to help.
Get a free quote today. Click or tap on the "Get a Free Quote" button, fill out the form and submit. A knowledgeable Ceramic Pro representative will get back to you shortly with a free quote for your vehicle and specific needs.
Get a Free Quote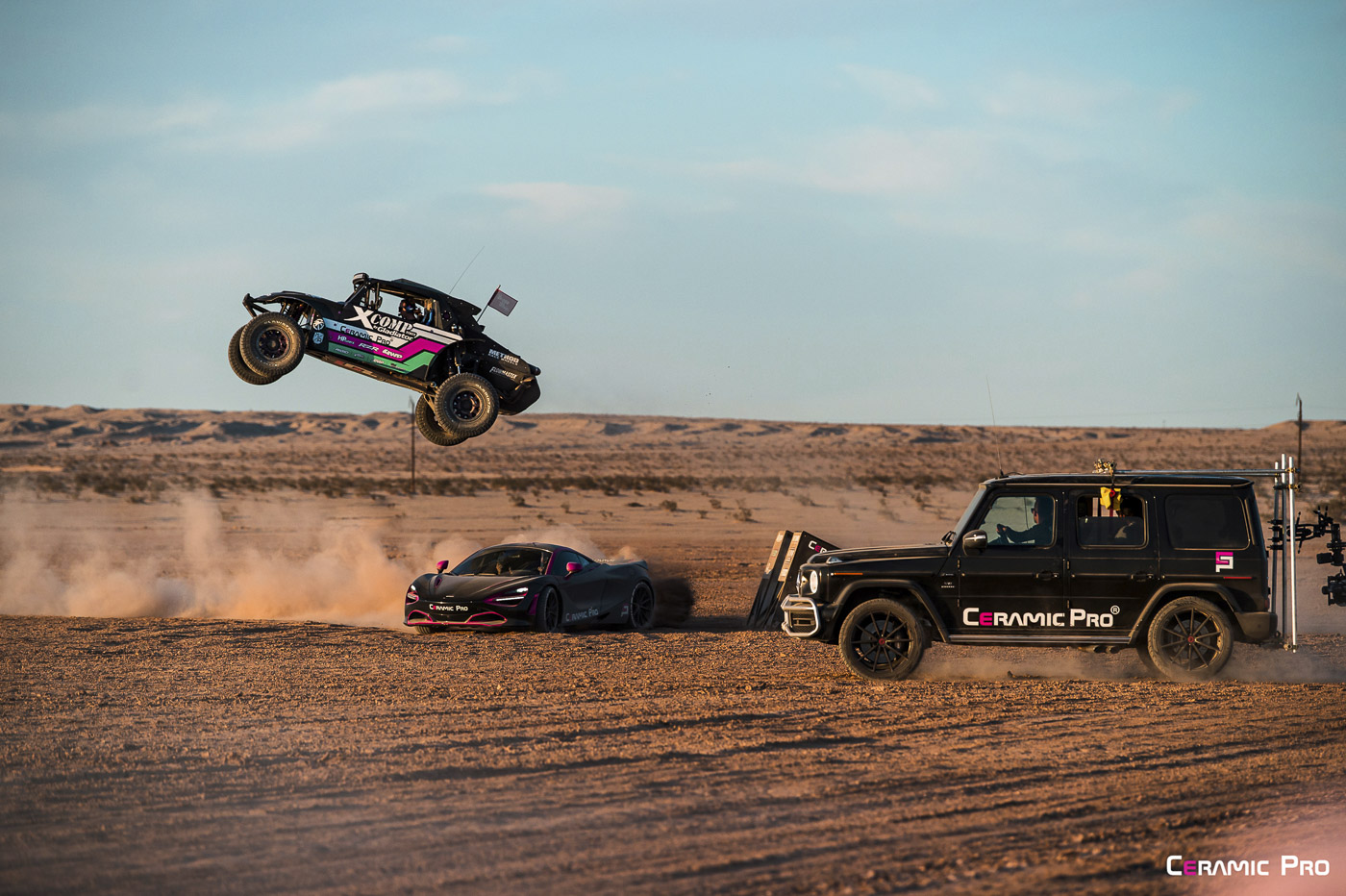 REDEFINING ELITE SERVICE FOR COATINGS, PPF AND TINT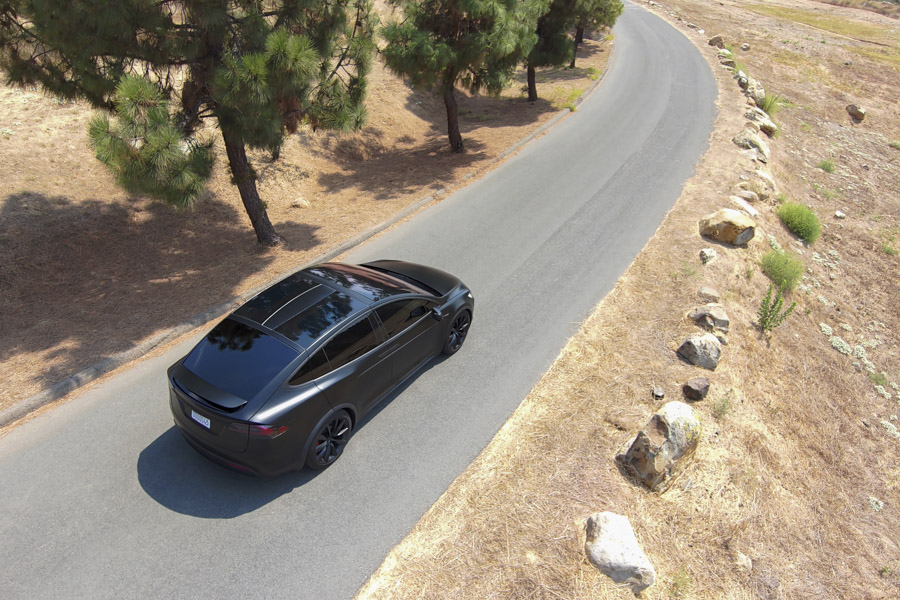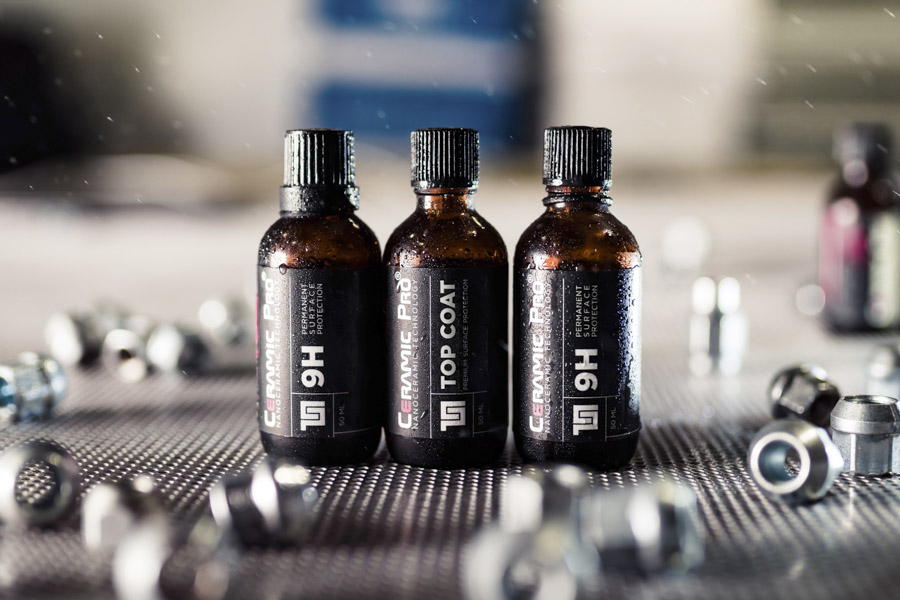 Please complete the form below. A Ceramic Pro Elite Dealer representative will contact you with a free quote for your vehicle.

Ceramic Pro Coatings, KAVACA PPF and Window Tint in Alexandria, Louisiana.
Ceramic Pro offers the most complete surface protection system in the world. Our products and services are packed with the very latest in nano-technology. The performance of each coating and film speaks for itself. Are you ready to try the best surface protection system in the world?
WHAT IS A CERAMIC PRO ELITE DEALER?
What makes a Ceramic Pro Elite Dealer special?
A Ceramic Pro Elite Dealer represents the pinnacle of surface protection service. Elite Dealers are required to pass a rigorous factory-training program in order to ensure above-average skills in the installation of Ceramic Pro and KAVACA products. This means Elite Dealer staff are expected to offer Ceramic Pro Coatings, KAVACA PPF and KAVACA Window Film installation services that exceed the expectations normal to most installers.
Additionally, Ceramic Pro Elite Dealers carry every Ceramic Pro and KAVACA product. This makes it so the customer can enjoy a single-source solution for the protection of their entire vehicle as well as the prep required to achieve this. All detailing and paint correction prep is done with Americana Global professional detailing products. All this contributes to consistency and great results seldom possible without such strict guidelines on quality and performance-based results.
Finally, the focus on the customer's experience is paramount. Elite Dealers are required to offer certain shop amenities not available from many installers. The entire experience, from arrival to departure with a finished vehicle is catered to provide a pleasurable experience and exude confidence.