Ceramic Pro Aspen – Ceramic Coatings, Paint Protection Film, and Window Films
Living in Aspen comes with winter blizzards, blowing dirt and sand, and summer thunderstorms. Add that to the increased pollen in spring and falling tree leaves in Fall, and it's clear to see why Aspen cars, trucks, and SUVs need a high-quality protective coating. Making the proactive decision to trust Ceramic Pro Elite Aspen and install a professional ceramic coating, paint protection film, or window tint to protect their valuable equipment and vehicles.
Since its opening, Ceramic Pro Elite Aspen has been the choice of ski resorts, local business owners, and residents for high-quality Ceramic Pro 9H nano coatings, paint protection film (PPF or clear bra) and window tint. Our auto detailing solutions protect the exterior, the inside of vehicles, and commercial equipment to reduce exposure to the elements outdoors.
Take some time to review a few of our popular ceramic coating services in Aspen posted below.
Request a Free Quote

The Ceramic Pro Aspen Elite Dealer Experience
Ceramic Pro Elite Aspen delivers an upscale and elevated automotive detailing experience. Our expert Ceramic Pro technicians install ceramic coatings, paint protection film, and ceramic window tint to your car, truck, SUV, boats and watercraft, and industrial equipment. We also offer routine maintenance, warranty inspections, and paint correction or vehicle prep services.
Our Elite Dealer offers the complete line-up of precision manufactured Ceramic Pro products. We serve those living and working in Montrose, Steamboat Springs, Glenwood Springs, Vail, Clifton, and surrounding mountain communities off I-70.
If you're looking for superior protection for any vehicle with exceptional hydrophobic properties, a Carfax Verified Warranty, and installed by expert detailers, click the button below to request a quote.
What is a Ceramic Pro Elite Dealer?
The Ceramic Pro Elite Dealer concept was launched to solve a glaring problem in the professional detailing world – a saturated market of low-quality goods and services. Each auto salon that is a Ceramic Pro Elite Dealer is dedicated to providing its customers with a welcoming, educational, and upscale detailing and automotive protection experience.
Before being awarded the coveted Ceramic Pro Elite Dealer status, the team members and management at Ceramic Pro Aspen completed an intense and precision-crafted factory training course. This multiple-week onsite training at Ceramic Pro's corporate facility in Carlsbad, California, ensures that all Elite Dealers maintain expertise in prepping vehicles and installing ceramic coatings, paint protection film, and window tint.
CP Elite Dealers exclusively offer Ceramic Pro's noted line-up of nanocoatings, paint protection film, and window tint solutions. This ensures professionalism and gives vehicle owners peace of mind knowing that all protective products are sourced from dependable manufacturers. It also gives Aspen Ceramic Pro customers a one-stop-shop to keep their daily drivers, collectible cars, snowmobiles, boats, airplanes, and other equipment in optimal condition.
The Ceramic Pro Elite Dealer program is all about consistency. If you visit any Elite Dealer, you'll be treated identically, have the same level of professionalism throughout your vehicle project, and a level of communication and transparency seldom seen in the detailing industry. Our vision is to earn your business today – and tomorrow.
If you're ready to begin your Elite Dealer experience in Aspen, click the button below to request a free quote.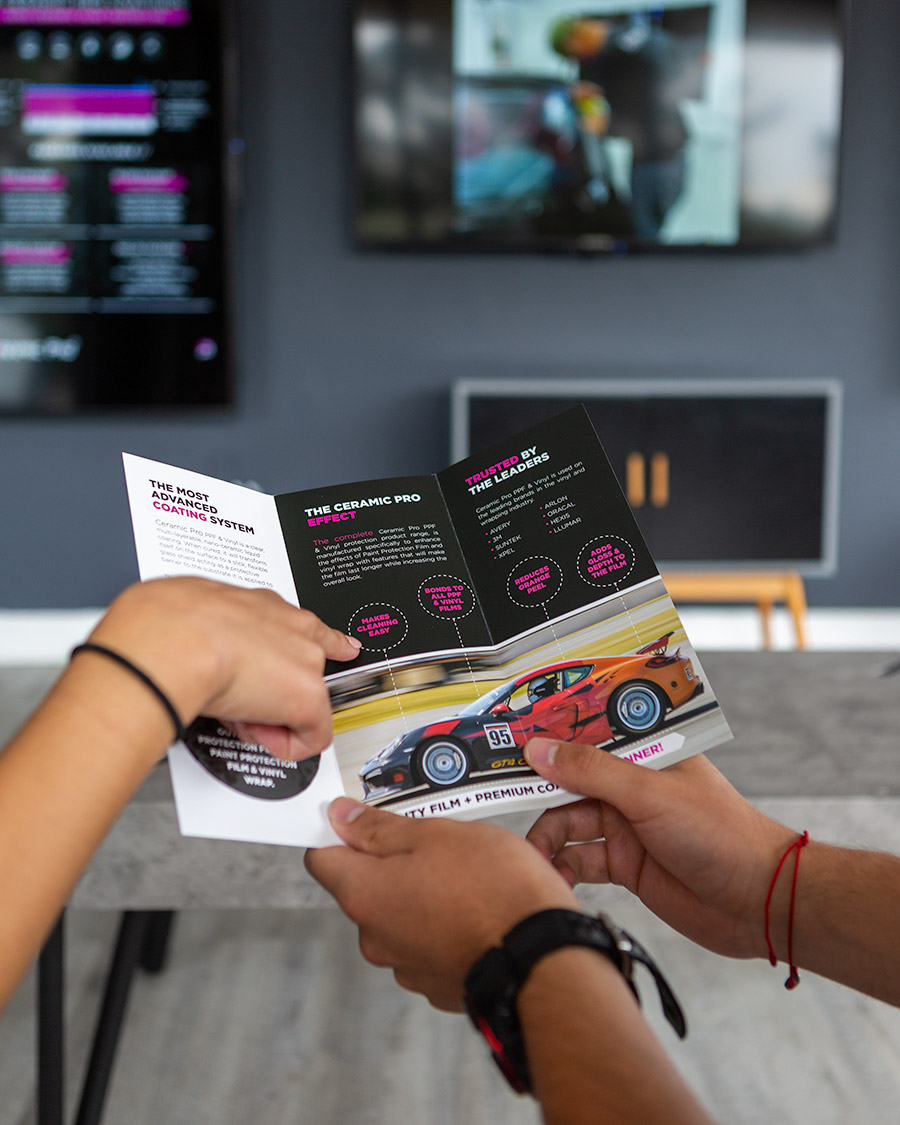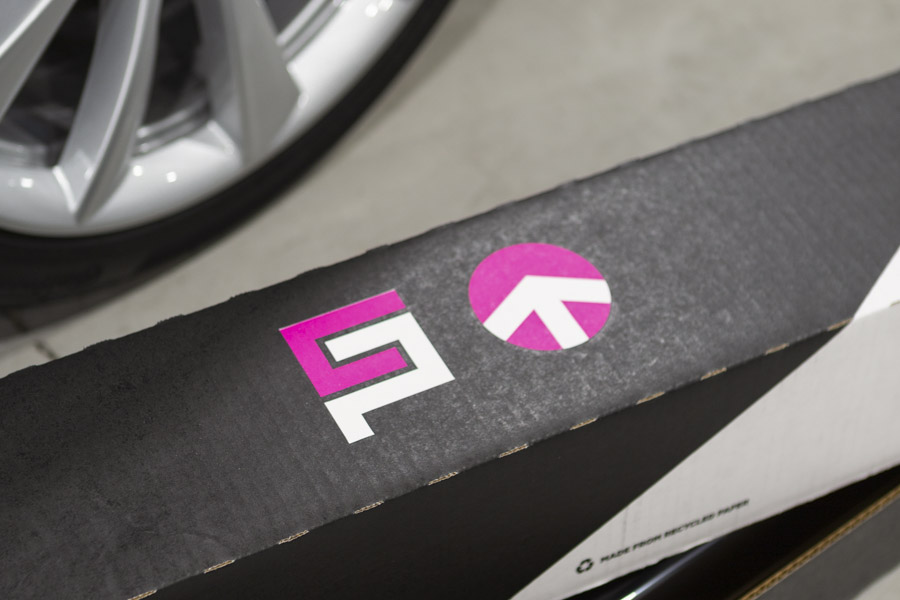 Ceramic Pro Coatings
Ceramic Pro Aspen Elite Dealer offers the complete line of Ceramic Pro professional nano-ceramic coatings. Ceramic Pro has proprietary nano-ceramic coating formulas for every surface on your vehicle. These include surfaces on the exterior and interior of your car, truck or SUV.
Learn More

KAVACA Paint Protection Films
As a full service Ceramic Pro Elite Dealer, Ceramic Pro Aspen is a factory-trained installer of KAVACA Paint Protection Films. KAVACA PPF includes our flagship KAVACA Ceramic Coated PPF and KAVACA Matte Finish PPF. Our films offer unparalleled protection for your paint in both gloss and matte.
Learn More

KAVACA Window Films
Ceramic Pro Elite Dealer Aspen installs KAVACA Advanced Window Films. KAVACA Window Films offer supreme IR filtering at any tint percentage level. The available lineup is vast, including many tint percentages, filtering levels and tint tones.
Learn More
The Facts About Ceramic Coatings, PPF, and Window Tint in Aspen
Automotive Detailing Service in Aspen, Colorado
Like most Colorado skiing communities, Aspen thrives on its tourism industry. Avid skiers, snowboarders, and winter sports enthusiasts flock to Aspen, Vail, Winter Park, Breckenridge, and Steamboat to enjoy the fluffy powder, abundant dining and entertainment, and of course, some of the best microbreweries in the United States.
However, when the snow melts, the city of Aspen comes alive as mountain bike riders, hikers, and general outdoor enthusiasts head up to the Rocky Mountain community to enjoy some of the best scenery.
While these activities are great for tourists and visitors to the skiing communities of Aspen, Winter Park, and Vail, those living in this region – or specifically, their vehicles, are exposed to constant freezing temperatures, ice build-up, and road salt, and grime that comes with winter driving.
Constant exposure to magnesium chloride or the deicing agents on I-70, Highway 82 in the summer, and other city streets can quickly damage the clear coat on painted surfaces. Light gravel and rocks left by sand trucks can quickly cause rock chips and other surface damage to exposed areas.
Additionally, living north of 10,000-feet of altitude puts you and your vehicle closer to infrared and ultraviolet rays that cause your vehicle's interior to get hot in the summer. This causes more potential to damage your dashboard, leather seats, and other interior trim pieces and can also drain the battery for Electric vehicles like Tesla, Lucid, and hybrids.
Ceramic Pro Aspen is an Elite Dealer located off CR-154 Glenwood Springs that can protect your equipment from environmental damage, road debris, corrosion, and even scratches. Our Flagship Ceramic Pro 9H coatings offer a semi-permanent layer of protection for the inside and outside of your vehicle.
KAVACA Paint Protection Film or Matte PPF can protect the exterior from road debris. At the same time, our revolutionary Ceramic Window Tint blocks up to 96 percent of heat-producing IR and damaging UV Rays.
For those who prefer an elevated detailing experience or want to ensure their brand new daily drivers or a collectible vehicle is detailed by experts in Aspen, please stop by our location or click the link below to set up a free quote today.
The Ultimate Automotive Protection Solution – Ceramic Pro Elite Aspen
Ceramic Pro Elite Aspen is your one-stop shop to protect your car, truck, SUV, boat, watercraft, RV, or off-road vehicle. We're dedicated to surpassing your expectations – by providing a clean, welcoming, and inclusive environment staffed by a team of expert detailers in Aspen who will genuinely care for your vehicle. We also assist you through education, a seamless checkout experience, and expedited delivery time – without compromising quality.
Contact the Ceramic Pro Aspen team whether you're looking to protect your Porsche, Tesla, marine vessel, truck, SUV, or other vehicles with ceramic coating, paint protection film, ceramic window tint, or all three Rouge today. We look forward to serving you.
Get a free quote today. Click or tap on the "Get a Free Quote" button, fill out the form and submit. A knowledgeable Ceramic Pro representative will get back to you shortly with a free quote for your vehicle and specific needs.
Get a Free Quote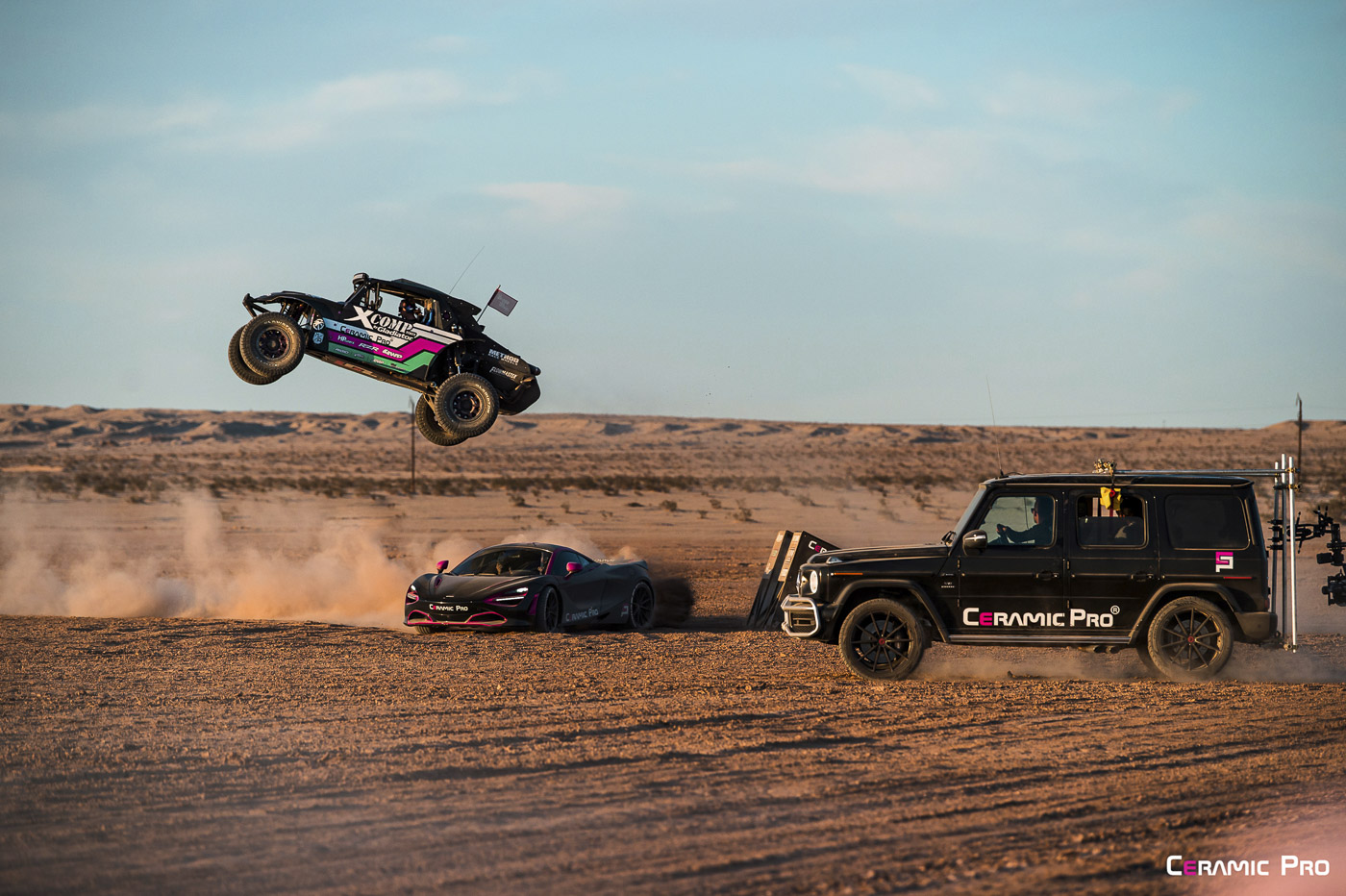 REDEFINING ELITE SERVICE FOR COATINGS, PPF AND TINT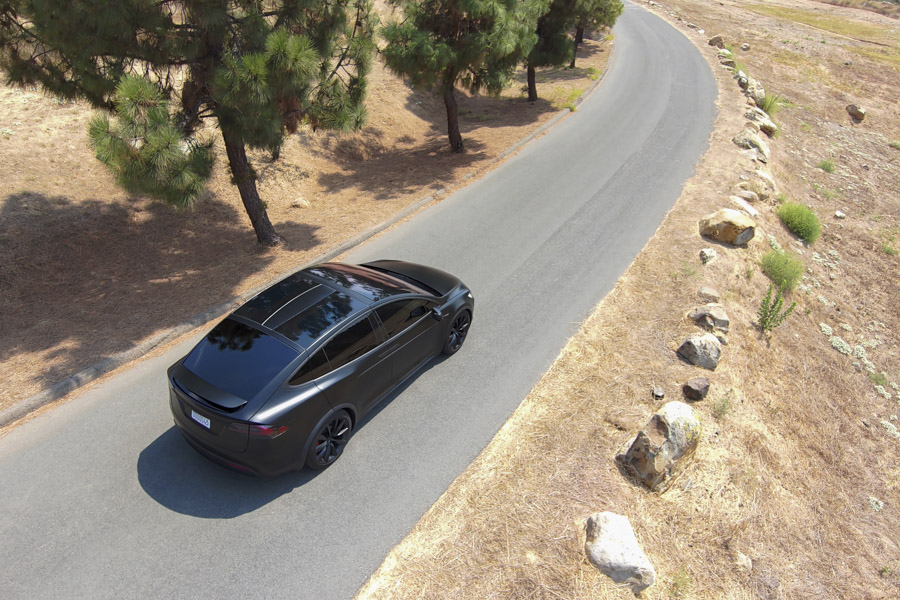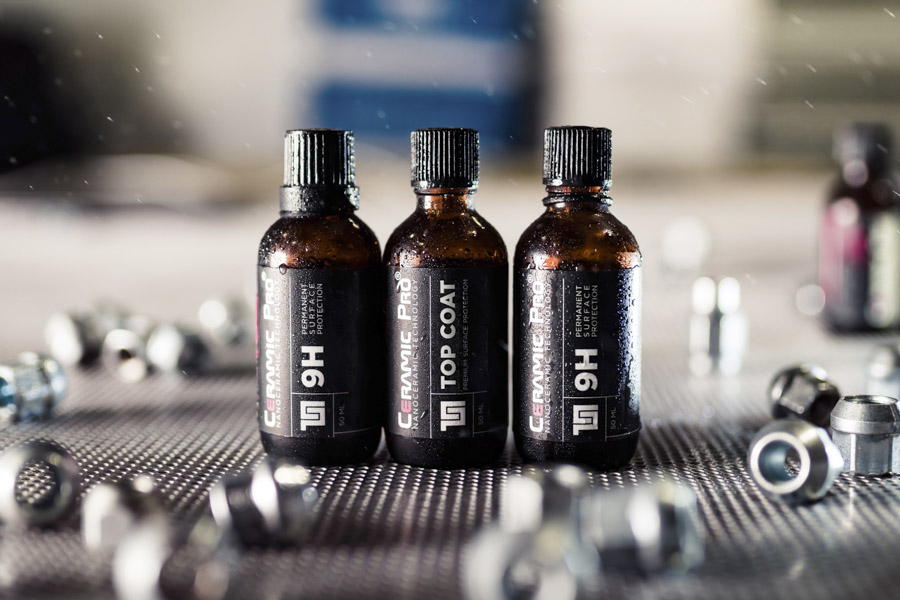 Please complete the form below. A Ceramic Pro Elite Dealer representative will contact you with a free quote for your vehicle.

Ceramic Pro Coatings, KAVACA PPF and Window Tint in Aspen, Colorado.
Ceramic Pro offers the most complete surface protection system in the world. Our products and services are packed with the very latest in nano-technology. The performance of each coating and film speaks for itself. Are you ready to try the best surface protection system in the world?
WHAT IS A CERAMIC PRO ELITE DEALER?
What makes a Ceramic Pro Elite Dealer special?
A Ceramic Pro Elite Dealer represents the pinnacle of surface protection service. Elite Dealers are required to pass a rigorous factory-training program in order to ensure above-average skills in the installation of Ceramic Pro and KAVACA products. This means Elite Dealer staff are expected to offer Ceramic Pro Coatings, KAVACA PPF and KAVACA Window Film installation services that exceed the expectations normal to most installers.
Additionally, Ceramic Pro Elite Dealers carry every Ceramic Pro and KAVACA product. This makes it so the customer can enjoy a single-source solution for the protection of their entire vehicle as well as the prep required to achieve this. All detailing and paint correction prep is done with Americana Global professional detailing products. All this contributes to consistency and great results seldom possible without such strict guidelines on quality and performance-based results.
Finally, the focus on the customer's experience is paramount. Elite Dealers are required to offer certain shop amenities not available from many installers. The entire experience, from arrival to departure with a finished vehicle is catered to provide a pleasurable experience and exude confidence.