CERAMIC PRO COATINGS BOISE
Ceramic Pro Coatings Elite Dealer in Boise , Idaho.
Protection against staining, fading, and oxidation is provided by treating your automotive painted surfaces, leather seats, floor carpet, and center console in a professional-grade ceramic coating. Ceramic Pro 9H ceramic coatings provide a flexible glass barrier that protects your automobile's paint from 99 percent of oxidation and corrosion caused by UV rays.
Being proactive by having Ceramic Pro Elite Boise install a professional ceramic coating on your daily drivers, commercial vehicles, watercraft, and airplanes will protect that investment for years.
Ceramic Pro Boise is an exclusive Elite Dealer of Ceramic Pro 9H coatings. Our flagship Ceramic Pro 9H nano coatings provide a semi-permanent and exceptionally durable layer of protection that increases the depth, shine, and gloss of the materials it has bonded.
Our custom-formulated line-up of ceramic coatings are engineered for specific materials including paint, automotive glass, wheels, and calipers, vinyl & PPF, textiles, plastics, leather, and commercial equipment (raw metals).
If you're looking for superior protection for any vehicle with exceptional hydrophobic properties, a Carfax Verified Warranty, and installed by expert detailers, click the button below to request a quote.

What is a Ceramic Coating?
Ceramic Pro Elite Boise is your one-stop-shop to protect your car, truck, SUV, boats and watercraft, and industrial equipment in Ada County.
Whether you live in Eagle, Meridian, Sonna, Kuna, Hidden Springs, Pleasant Valley, Mora, you can trust our Ceramic Pro Elite Dealer in Boise to offer nano coatings for paint, gelcoat, glass, plastic trim, wheels & calipers, interior leather, textiles, and other materials.
It's possible you are quite familiar with ceramic coatings for cars. Some DIY ceramic coatings are easy to apply and will provide exceptional hydrophobic properties – which means that dirt, water, and debris are less likely to stick. However, what these coatings lacks are genuine protective qualities.
The specialized nano ceramic coverings are made up of nanotechnology, penetrating microscopic flaws in any porous substance. The coating flashes or cures in a matter of seconds, producing an extremely smooth and long-lasting layer of protection.
UVA and UVB blockers are chemicals in a ceramic coating that protect your clear coat, interior dashboard, leather seats, and exterior plastic trims from harm caused by intense sun radiation at higher elevations. In addition, road salt or mag chloride sprayed on the roads during the winter will not penetrate the coated surface.
Take some time to review a few of our most popular Ceramic Pro 9H coating packages posted below. Click the buttons to request a free quote to protect your car's exterior and interior.
CERAMIC PRO NANO-CERAMIC COATING PRODUCTS
CERAMIC PRO AUTOMOTIVE PACKAGES
GOLD PACKAGE
Lifetime Warranty
The Gold Package consists of 4 layers of Ceramic Pro 9H applied to the vehicle's paint, providing permanent protection with a lifetime warranty. An additional layer of protection is added to exposed areas including windshield and wheels.
Includes
4 Layers of 9H
1 Layer of Top Coat
1 Layer of 9H on plastics
1 Layer of Wheel & Caliper on wheel faces
1 Layer of Glass on windshield
SILVER PACKAGE
5 Year Warranty
The Silver Package includes 1 layer of Ceramic Pro 9H applied over the vehicle's paint, providing protection from the elements and a 5 year warranty. An additional protective layer is added to other areas including windshield and wheels.
Includes
1 Layer of 9H
1 Layer of Top Coat
1 Layer of 9H on plastics
1 Layer of Wheel & Caliper on wheel faces
1 Layer of Glass on windshield
BRONZE PACKAGE
2 Year Warranty
The Bronze Package consists of 1 layer of Ceramic Pro Top Coat applied over the vehicle's paint. This coating protects against light scratching and provides a beautiful glossy finish with a 2 year warranty. An additional protective layer is added to other areas including windshield and wheels.
Includes
1 Layer of Top Coat
1 Layer of Top Coat on plastics and wheels
1 Layer of Top Coat on plastics
1 Layer of Glass on windshield

CERAMIC COATING INSTALLATION SERVICES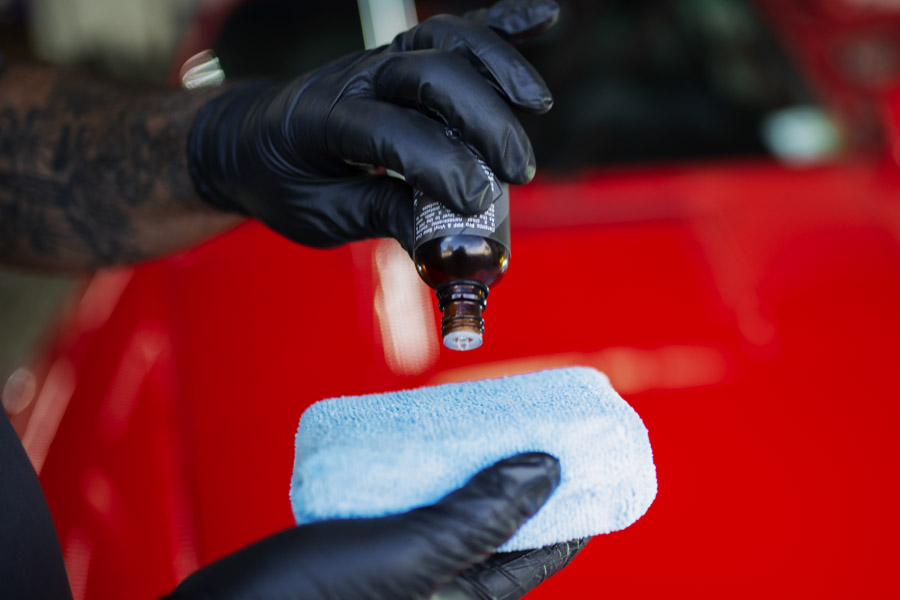 Ceramic Pro Ceramic Coatings
Ceramic Pro Elite Dealer Boise installs the entire lineup of Ceramic Pro coatings. This includes various coatings packages and formulas created for different surfaces. We have permanent coating solutions for both the exterior and interior of your vehicle.
THE CERAMIC PRO COATINGS ELITE DEALER EXPERIENCE IN BOISE, IDAHO
Ceramic Pro Elite Dealers deliver an upscale and opulent automotive detailing and protection experience. Only Ceramic Pro's line-up of coatings, PPF, and ceramic window film is available through the entire Elite Dealers network. Each Elite Dealer has exceeded Ceramic Pro's higher standards for quality control, customer service, and professional installation.
Prior to starting any ceramic coating jobs, we strongly suggest having paint correction done. This procedure will remove surface damage caused by bird droppings, tree sap, bug splatter scars, and swirl marks. This will prepare your automobile for the Ceramic Pro package, which improves the quality of the materials including the vehicle's paint it is applied.
If you've just purchased a new Truck, Tesla, Porsche, BMW, or other luxury vehicles, semi-truck, or have watercraft you want to protect for years, click the button below to request a FREE QUOTE from the auto detailing experts at Ceramic Pro Boise.
ELITE LEVEL CERAMIC COATINGS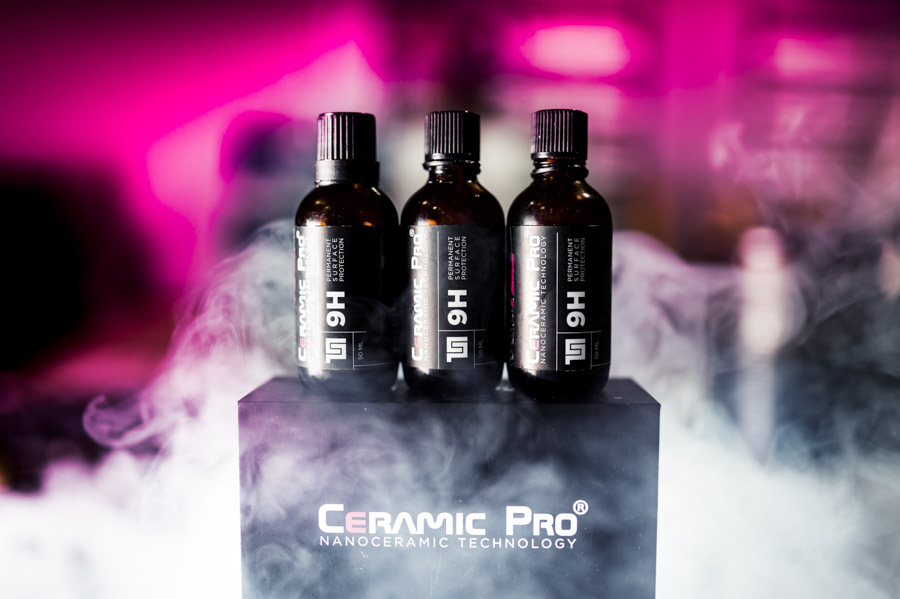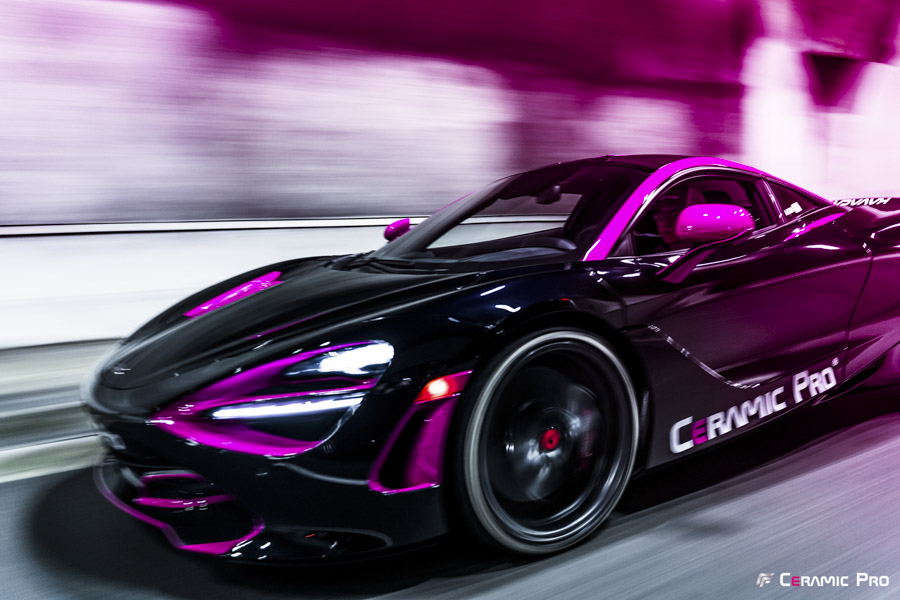 Please complete the form below. A Ceramic Pro Elite Dealer representative will contact you with a free quote for your vehicle.

Ceramic Pro Nano-Ceramic Coatings Installation in Boise , Idaho
A Ceramic Pro Nano-Ceramic Coating is a permanent protective shield for your vehicle's paint which is substantially harder than your paint's clear coat. The coating separates your paint from exterior contaminants and its hydrophobic qualities repel water helping to keep the surface of your vehicle clean. We offer various Ceramic Pro formulas to coat paint, carbon fiber, textiles, leather, glass, plastics, and more.