KAVACA CLEAR BRA PAINT PROTECTION FILM BOSTON
KAVACA Paint Protection Film Elite Dealer in Boston, Massachusetts
Ceramic Pro Elite Boston is your trusted installer of KAVACA Paint Protection Film. This exceptional automotive film keeps high-impact areas on your trucks, cars, and SUVs protected from rock chips from road debris. Our elegant auto spa serves residents in Boston, Woburn, Burlington, Stoneham, Bedford, Lexington, and Suffolk County.
At our Ceramic Pro Elite Dealer in Boston, we provide various automotive protection services that range from six-month coatings all the way to full-vehicle protection for as long as you own the vehicle. No matter what level of coverage you need or want, we will adapt our installation packages and always customize every job to flawlessly cover your car.
We have the expertise to finish any job with precision and care for quality, whether you want a full-front ceramic coated PPF on your new Ford, Chevrolet, Lexus, or a complete paint protection film wrap on your Mercedes or luxury SUV.
If you'd like to learn more about paint protection film installation in Boston, click the button below to request a FREE QUOTE.
Request a Free Quote

What is Paint Protection Film in Boston Massachusetts?
Paint protection film (PPF) is an extremely lightweight polyurethane material that is bonded to a vehicle's exterior surfaces to protect it from damage. PPF was developed during the Vietnam War to shield helicopter rotor blades from hitting tree branches, which could have potentially saved thousands of United States military personnel's lives.
The current KAVACA Paint Protection Film offers similar protection to the original but with longer-lasting, shinier results. One reason for this difference is that a Ceramic Pro top coat has been added to the surface of the KAVACA Ceramic Paint Protection Film.
Elite Dealers focus on customizing installation packages for Ceramic Pro Elite Automotive Paint Protection Film (PPF). PPF is commonly used on exterior car parts, such as bumpers, hoods, headlights, side-view mirrors, fenders and other exposed areas. However, it can't be applied to glass for safety reasons.
KAVACA Paint Protection Film is available in matte or KAVACA Ceramic Coated PPF gloss finishes. This will keep your automobile looking new for years while providing more excellent protection than standard paint protection films.
In addition, the Ceramic Pro paint protection film comes with a documentable warranty from Carfax that can be transferred if you sell your car, since it is linked to your VIN.
We can also provide ceramic window tinting services so you may protect your entire automobile in one visit. Look below for some of the top features of our paint protection film options offered at Ceramic Pro Boston.
KAVACA PAINT PROTECTION FILM PRODUCTS
KAVACA Matte Finish Paint Protection Film
KAVACA Matte Finish Paint Protection Film is the film to choose if you are looking for that modern satin paint look without the drawbacks that come with matte paint. KAVACA Matte Finish PPF protects the original finish of your vehicle and allows you to go for that matte look even if your original paint is gloss. The film can of course also be used over matte paint. Matte Finish PPF heals from minor scratches with applied heat, such as regular sunlight.
Learn More

KAVACA Ceramic Coated Paint Protection Film
KAVACA Ceramic-Coated Paint Protection Film is the film of choice if you would like the benefits of coating your film with Ceramic Pro without having to go through that extra cost and installation time. The film is coated with Ceramic Pro PPF and Vinyl formula during production. This means that as soon as the film is on your car you can benefit from all the hydrophobic qualities of a Ceramic Pro coating in a single installation step.
Learn More

PAINT PROTECTION FILM INSTALLATION SERVICES

KAVACA Paint Protection Films
Ceramic Pro Elite Dealer Boston installs KAVACA Advanced Window Films. KAVACA Window Films offer supreme IR filtering at any tint percentage level. The available lineup is vast, including many tint percentages, filtering levels and tint tones.
THE CERAMIC PRO ELITE DEALER EXPERIENCE – EXPERT PPF INSTALLATION IN BOSTON MASSACHUSETTS
Ceramic Pro Elite Boston offers a luxurious detailing and PPF installation experience. Our Elite Dealers are the best in automotive protection. They know how to handle OEM components carefully, so your car is left looking better than ever. All of our Ceramic Pro dealers offer our complete line of coatings and window film as exclusive installers.
At our Elite Dealer, we warranty the full front installation of PPF and Ceramic Pro coatings on other exterior components as part of the Ultimate Armor package. It's your vehicle's first comprehensive protection package – in the entire professional detailing business.
If you have questions about paint protection film in Boston installation for your vehicle or want a free quote – click the button below. We look forward to serving you.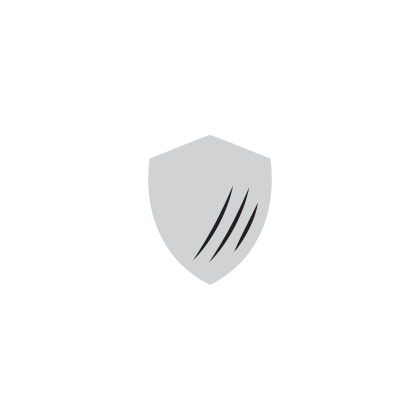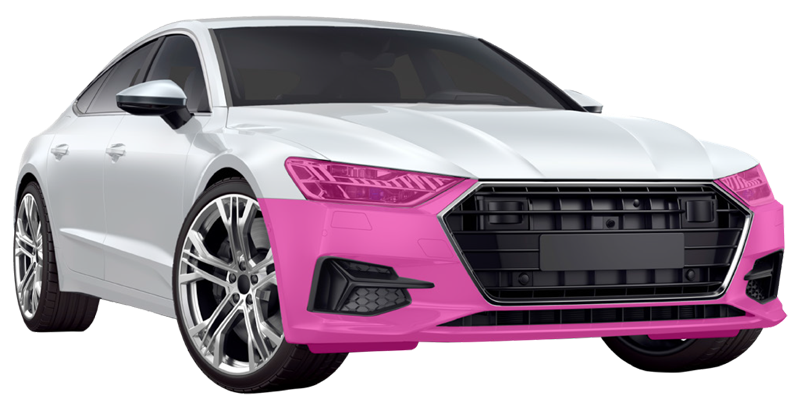 Full Front Bumper
Headlights
Fog lights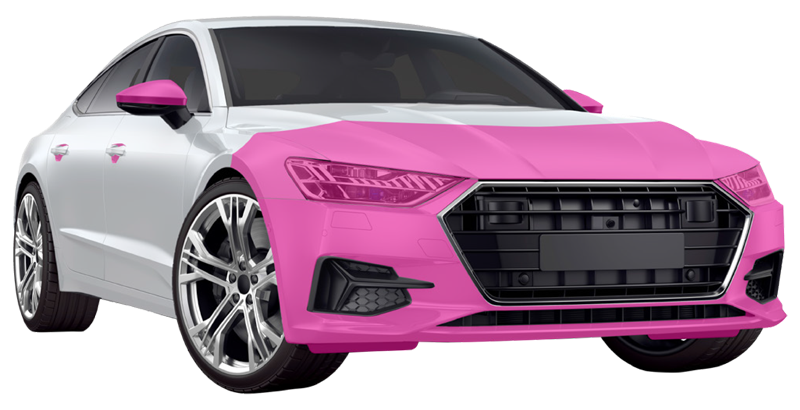 Full Front Bumper
Headlights
1/3 of the Hood and Fenders
Front Side Mirrors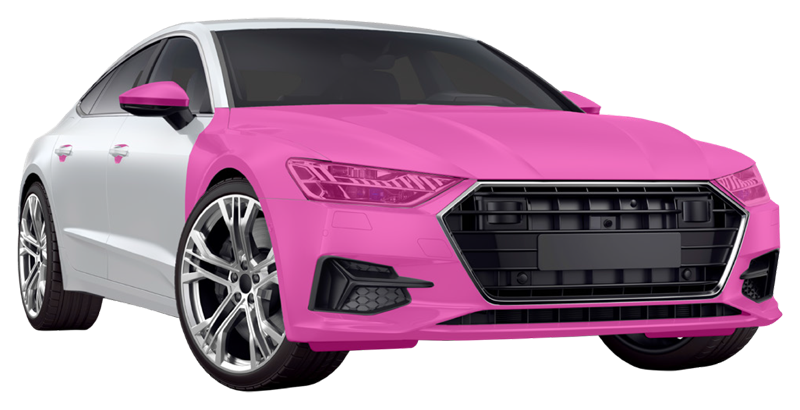 Full Front Bumper
Full Hood
Full fenders
Front Side Mirrors
Headlights
Fog lights
Door Cups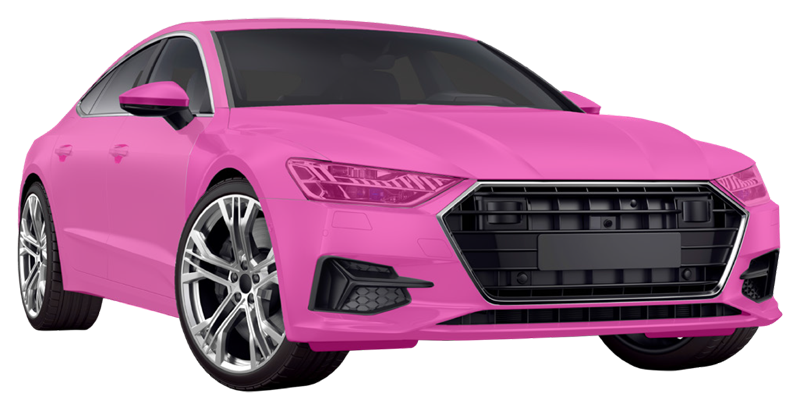 Entire car – all painted surfaces of the vehicle and headlights.
*Available package options vary by installer. Custom coverage options also available.
ELITE LEVEL PPF INSTALLATION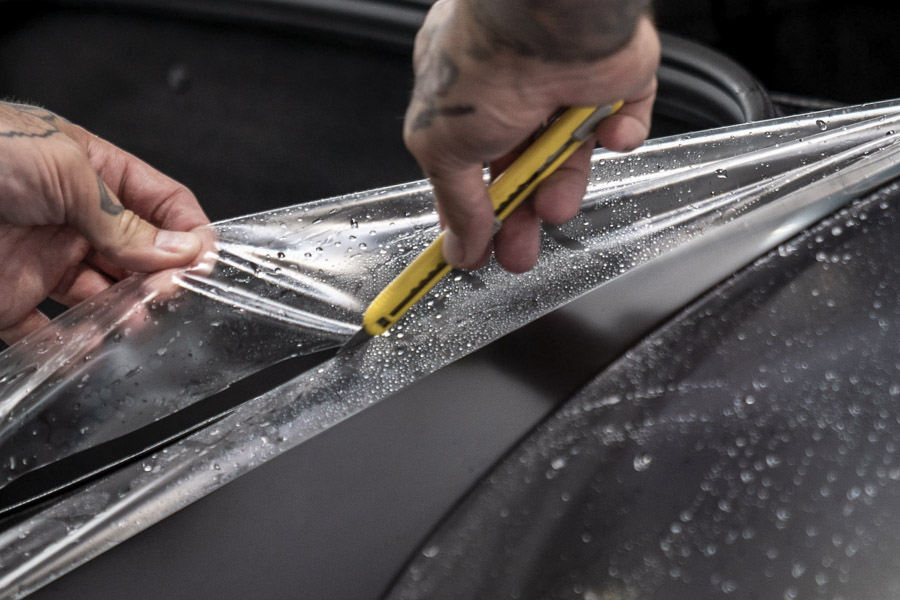 Ceramic Pro Paint Protection Film in Boston Massachusetts
KAVACA Paint Protection Film from Ceramic Pro is the most advanced self-healing PPF available. We sell a range of materials, including our innovative Ceramic Coated Paint Protection Film, which mixes nanoceramic technology with the protective qualities of PPF.
We also offer a Matte Finish PPF to transform your gloss paint job to a satin finish. Whether you're looking for a clear bra installation or a complete vehicle PPF installation in Boston, our Ceramic Pro Elite Dealer can take care of you.
Please complete the form below. A Ceramic Pro Elite Dealer representative will contact you with a free quote for your vehicle.

KAVACA Regenerating Paint Protection Film in Boston, Massachusetts.
Ceramic Pro KAVACA Regenerating Paint Protection Film is the most advanced self-healing PPF available today. We offer various types, including Instant-Healing clear bra film which requires no heat to self-heal. Additionally, we also carry Matte Finish PPF and Ceramic-Coated PPF.