CERAMIC COATINGS CHARLOTTE
Ceramic Pro Elite Dealer in Charlotte, North Carolina.
Ceramic coatings represent the most modern way of protecting surfaces from deterioration and damage. A ceramic coating is an invisible shield that is very lightweight and thin yet the actual surface of the coating is harder than glass. This is where the 9H name comes from. This extra hardness makes the surface resistant to scratches and other similar damage. The coating protects the surface from contamination because it seals off any micro-pores in the surface. These micro-pores are actually very prevalent in paints and clear coats.
At Ceramic Pro Elite Dealer Charlotte we specialize in ceramic coating protection. We have Ceramic Pro coating formulas specific for many substrates such as paint, PPF, vinyl, textiles, leather and more. We can say we have a coating that is fitting to any surface, inside and out.
We all love our collectible cars, daily drivers, and motorhomes. However, harsh environmental contaminants and the realities of metro-area city living can quickly cause paint jobs and interior materials to fade, eventually damaging beyond repair. Many higher-end automobiles have sought expert-grade ceramic coatings in Charlotte from the experts at Ceramic Pro Elite Charlotte to protect and permit their paint jobs to extend their life and protect the value of expensive vehicles.
Ceramic Pro Elite Charlotte is a top-of-the-line car care facility that offers a variety of professional ceramic coating solutions. We provide reliable and trustworthy installation of CP's flagship Ceramic Pro 9H nano coatings. Our Charlotte Ceramic Pro coating installer is the best source for our semi-permanent and highly durable layer of protection that improves your vehicle's exterior brightness, depth, and shine.
We have been customizing cars, trucks, SUVs, boats, and watercraft for years with our ceramic coating services. Ceramic Pro coatings are customized to be used on various surfaces such as paint, Gelcoat, glass, plastic trim, wheels & calipers, interior leather textiles, and other substrates. This allows us to create a unique look for each customer that meets their specific needs and wants.
If you've been thinking about installing ceramic coatings in Charlotte that a Carfax Verified Warranty backs, click the button below to request a FREE QUOTE today.

What is a Ceramic Coating?
Those who have resided in Charlotte, Matthews, Concord, Mooresville, and other cities near Union County understand the impact bird droppings, bug splatter, tree sap, and pollen have on keeping our vehicles clean. Add the excessive heat and humidity, saltwater exposure, hurricane-force winds, and road debris and enhance the potential of damaging factory or custom paint jobs.
On the other hand, ceramic coatings for automobiles employ nanotechnology to fill the micro-valleys that exist in all porous surfaces. The coating initially flashes or cures – creating a highly flat and durable layer of protection – in seconds. They're perfect for preventing staining, tagging, scuff marks, and more on the outside and inside of your vehicle.
Ceramic coatings are also exceptionally flat when they cure. This means that it produces less aerodynamic drag, which can provide a performance advantage for motorsports applications. In fact, it's been tested in NHRA Drag Racing, NASCAR, Rally Racing, IMSA, Off-Road Racing, and more. It's also great for keeping the vehicles cleaner – which can enhance branding opportunities on vinyl.
Ceramic Pro coatings are like no other since we painstakingly formulate each one for a specific material or surface. Our ceramic coating formulations include glass, interior features (leather, plastics, vinyl, and textiles), boats (Gelcoat and fiberglass), automotive clear coats – even raw metal or previously painted surfaces.
Take some time to review a few of our most popular Ceramic Pro 9H coating packages posted below. Click the buttons to request a free quote to protect your car's exterior and interior.
While protecting the exterior of your vehicle is the most common use for a Ceramic Pro coating, protecting your vehicle's interior is just as important. After all, for many years there have always been products available that promise to protect your seats, carpets and leather. However, none of them surpass the protection that a ceramic coating can offer. This technology is simply above and beyond anything that has come before.
CERAMIC PRO NANO-CERAMIC COATING PRODUCTS
CERAMIC PRO AUTOMOTIVE PACKAGES
GOLD PACKAGE
Lifetime Warranty
The Gold Package consists of 4 layers of Ceramic Pro 9H applied to the vehicle's paint, providing permanent protection with a lifetime warranty. An additional layer of protection is added to exposed areas including windshield and wheels.
Includes
4 Layers of 9H
1 Layer of Top Coat
1 Layer of 9H on plastics
1 Layer of Wheel & Caliper on wheel faces
1 Layer of Glass on windshield
SILVER PACKAGE
5 Year Warranty
The Silver Package includes 1 layer of Ceramic Pro 9H applied over the vehicle's paint, providing protection from the elements and a 5 year warranty. An additional protective layer is added to other areas including windshield and wheels.
Includes
1 Layer of 9H
1 Layer of Top Coat
1 Layer of 9H on plastics
1 Layer of Wheel & Caliper on wheel faces
1 Layer of Glass on windshield
BRONZE PACKAGE
2 Year Warranty
The Bronze Package consists of 1 layer of Ceramic Pro Top Coat applied over the vehicle's paint. This coating protects against light scratching and provides a beautiful glossy finish with a 2 year warranty. An additional protective layer is added to other areas including windshield and wheels.
Includes
1 Layer of Top Coat
1 Layer of Top Coat on plastics and wheels
1 Layer of Top Coat on plastics
1 Layer of Glass on windshield

CERAMIC COATING INSTALLATION SERVICES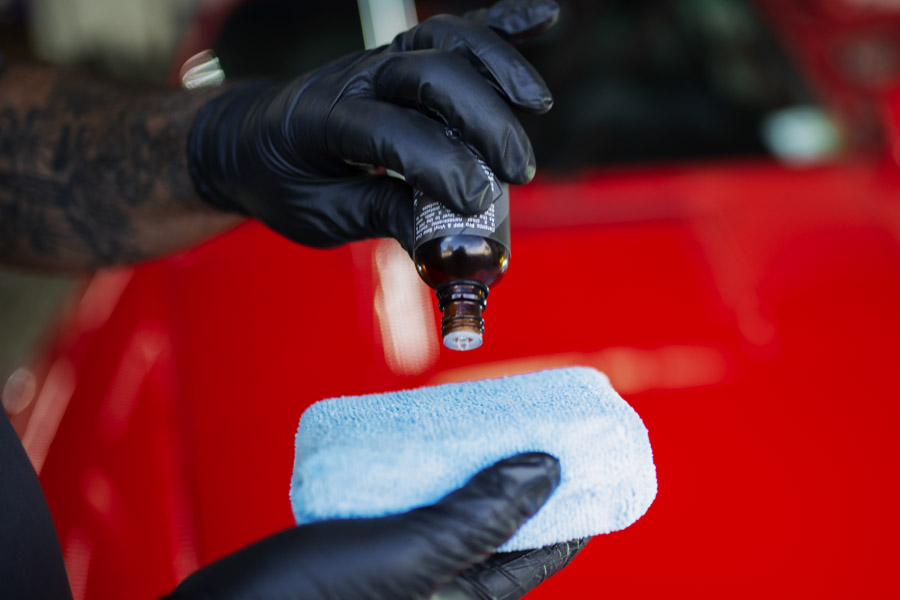 Ceramic Pro Ceramic Coatings
Ceramic Pro Elite Dealer Charlotte installs the entire lineup of Ceramic Pro coatings. This includes various coatings packages and formulas created for different surfaces. We have permanent coating solutions for both the exterior and interior of your vehicle.
THE CERAMIC PRO COATINGS ELITE DEALER EXPERIENCE IN CHARLOTTE
The Ceramic Pro Elite Dealer in the Charlotte region provides a one-stop shop for all their vehicle protection and detailing needs. An experienced automotive salon must satisfy Ceramic Pro's higher criteria for quality control, customer service, and expert installation to be recognized as an Elite Dealer.
Our highly trained and skilled ceramic coating installers in Charlotte provide top-of-the-line Ceramic Pro products. This includes exclusive ceramic coating, paint protection film, window tinting, and Americana Global aftercare goods.
Our Ceramic Pro-certified – professional, factory-trained experts can apply Ceramic Pro coatings on your seats, carpets, dashboard, door panels, and infotainment technology screens. It's a vehicle detailing option that's superior to sealants and may be used at a dealership to temporarily enhance the shine of your vehicle.
If you've just purchased a new Tesla, Porsche, BMW, or another luxury vehicle, or truck, or have watercraft you want to protect for years, click the button below to request a FREE QUOTE from the auto detailing experts at Ceramic Pro Charlotte.
ELITE LEVEL CERAMIC COATINGS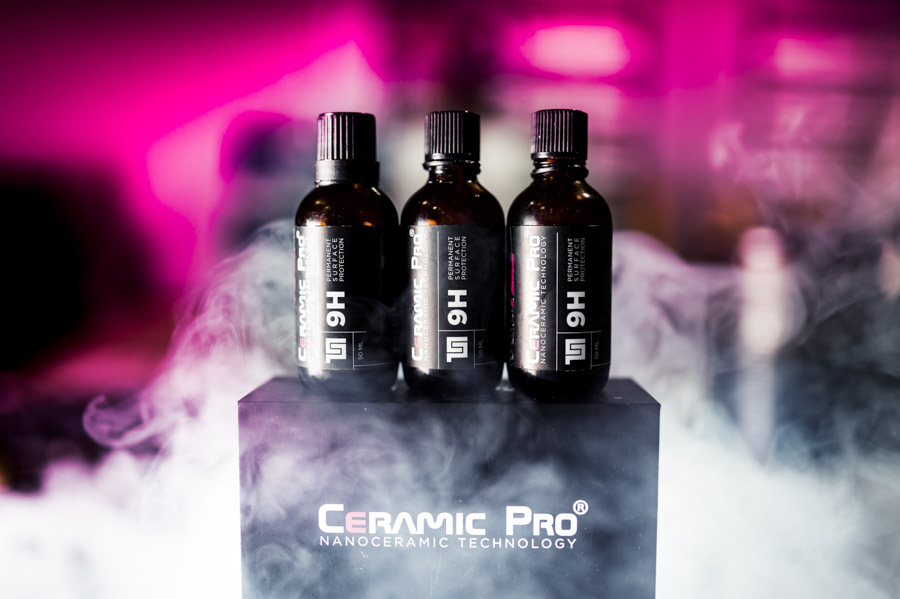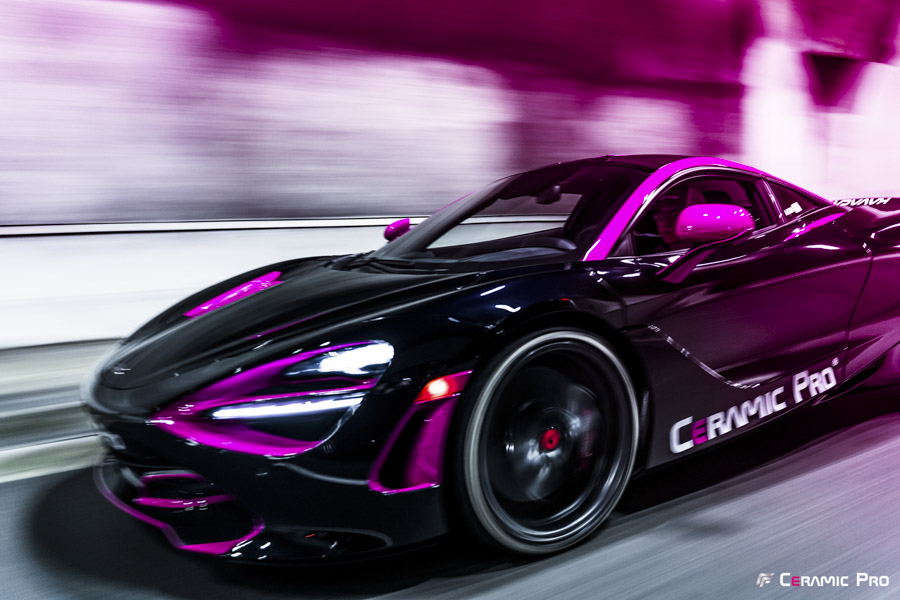 CERAMIC COATINGS IN CHARLOTTE – The One Stop Shop You Need
Charlotte's best ceramic coating professional is at your service. We're dedicated to quality and customer satisfaction above all else. That's why we only use Ceramic Pro for our coating of choice – to ensure you receive a high-quality product.
The Ceramic Pro Elite Charlotte team will help you pick the best protective solution based on your needs, budget, and timeline. All our crew members are trained and experienced in all things Ceramic Pro.
If you have questions about our detailing offerings or want a FREE QUOTE for ceramic coating in Charlotte and surrounding cities, click the button below. We look forward to serving you.
Please complete the form below. A Ceramic Pro Elite Dealer representative will contact you with a free quote for your vehicle.

Ceramic Pro Nano-Ceramic Coatings Installation in Charlotte, North Carolina
A Ceramic Pro Nano-Ceramic Coating is a permanent protective shield for your vehicle's paint which is substantially harder than your paint's clear coat. The coating separates your paint from exterior contaminants and its hydrophobic qualities repel water helping to keep the surface of your vehicle clean. We offer various Ceramic Pro formulas to coat paint, carbon fiber, textiles, leather, glass, plastics, and more.