Ceramic Pro Honolulu – Ceramic Coatings, Paint Protection Film, and Window Films
Ceramic Pro Honolulu Elite Dealer is Hawaii's premier installer of ceramic coatings and surface protection solutions for luxury vehicles and vessels. As a Ceramic Pro Elite Dealer, we offer the entire line of Ceramic Pro Coatings, KAVACA Paint Protection Films and KAVACA Films. We have formulas designed for specific surfaces in order to increase the performance and longevity of the ceramic coating. Just about any surface on cars and boats can be coated. Everything from paint, to glass, to plastic trim on cars to every exposed surface on a boat. This includes areas that are normally non-skid. This is because we have a formula designed specially for this purpose.
Vehicle interiors can be greatly protected and shielded from dirt, grime and spills. We apply Ceramic Pro Leather for those expensive leather seats. We also have formulas for interior plastic, vinyl and even the carpets. A Ceramic Pro ceramic coated surface is hydrophobic and resistant to any kind of contamination. Things that can stain cannot penetrate the surface and because of this, they are easy to clean. Additionally, UV and IR protection can be achieved for the interior of your vehicle by installing KAVACA Window Film. Using our film you can protect your interior not just from dirt, water, oils and stains, but also from degradation resulting from exposure to UV and IR light. This is achieved even in the lightest shades. This is because the light filtering doesn't come from the tint shade itself, but rather from nano-particles infused in the material itself. This nano-technology allows for maximum filtering, even if the tint shade or VLT (Visible Light Transmission) is light.Ceramic Pro Elite Honolulu is the trusted source for professional-grade protective solutions and upscale detailing services in Oahu. At our auto salon, we use only the best Ceramic Pro nano-ceramic coatings for inside and outside your car. We also specialize in KAVACA Paint Protection Film and Ceramic Window Film.
Our team has the expertise to complete any ceramic coating, window tinting job or PPF installation in Honolulu, Haleiwa, Kapolei, Pearl Harbor, Ewa Beach, and all cities on the Island of Oahu.
At Ceramic Pro Elite Honolulu, we don't just stop at Ferraris or Porsches. In fact, we can extend our services to any vehicle brand, such as Tesla, GMC, Ford, Bentley or Corvette. And if you're worried about your other prized possessions like watercrafts and golf carts–don't be! We have protection packages for those too.
If you'd like to learn more about our nano-ceramic coatings, paint protection film, or window tint – or receive a free quote for these and other detailing services, click the button below.
Request a Free Quote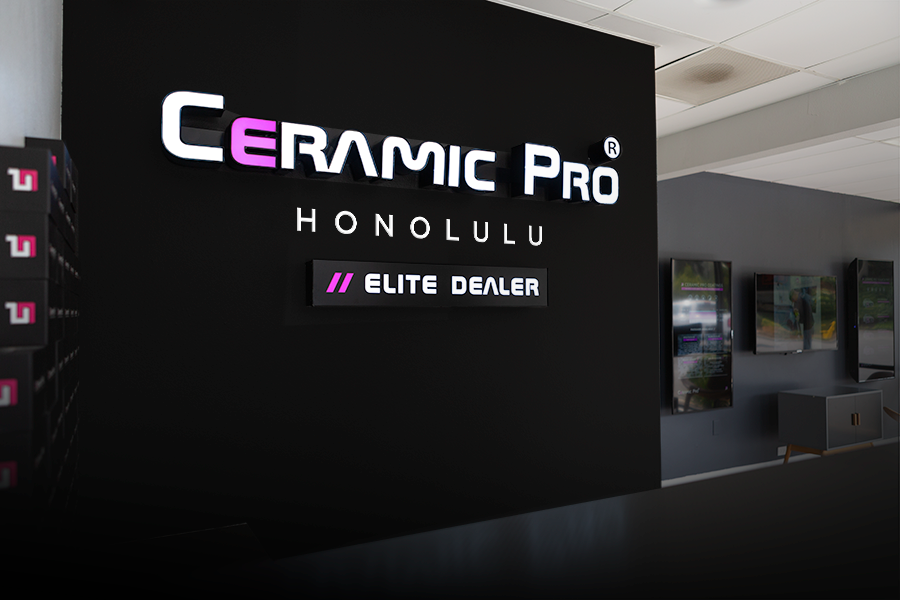 The Ceramic Pro Honolulu Elite Dealer Experience
Our mission is to exceed your expectations at Ceramic Pro Elite Honolulu. Our involvement in the automotive surface protection and upscale detailing business is about more than making money–we want to build a lasting relationship with you.
At our company, we pride ourselves on always going above and beyond for our customers. We offer superior nanocoating and Ceramic Pro nano coatings that are suited for a wide range of applications, including vehicle paint, vinyl and PPF, glass, wheels and calipers, premium leather, textiles, and plastics. Our team of experts will ensure everything is installed perfectly so you can have peace of mind knowing your car is well-protected.
Our KAVACA paint protection film or clear bra is the next level in excellent protective solutions. This aliphatic polyurethane film guards your Tesla, BMW, Mustang, Mercedes Benz, or other vehicles against road debris.
The KAVACA Ceramic Window Tint is applied to your daily driver's or collectible automobile's glass to complete the Ceramic Pro Elite Honolulu experience. Our heat-blocking window film is available in a variety of tints and grades that can reflect up to 96% of the sun's heat-producing IR. If you have questions about Ceramic Pro Elite Dealer's professional protective services, please contact us for a free quote.
What is a Ceramic Pro Elite Dealer?
Ceramic Pro Elite Dealers are trained professionals when it comes to surface protection. They have a detailed corporate training program that covers various topics such as Ceramic Pro coatings and films, paint correction and business solutions. Consequently, they can provide customers with an exceptional level of service quality.
Here at Ceramic Pro Elite Honolulu, we only allow product sales from our brand by Elite Dealers. By doing so, customers can save time and effort spent going to multiple businesses for various car requirements– everything can be done in a one-time visit.
We pride ourselves on providing an excellent customer experience, which is why we hold our Elite Dealers to a higher standard; they must offer additional services not found with many installers.
At Ceramic Pro Elite Honolulu, we strive to give our clients the best experience possible from start to finish. Our goal is to provide a high-quality service that will leave you confident and secure in your investment. If you are looking for protective solutions for your BMW, Corvette, Tesla, Mercedes or other valuable equipment, look no further than us!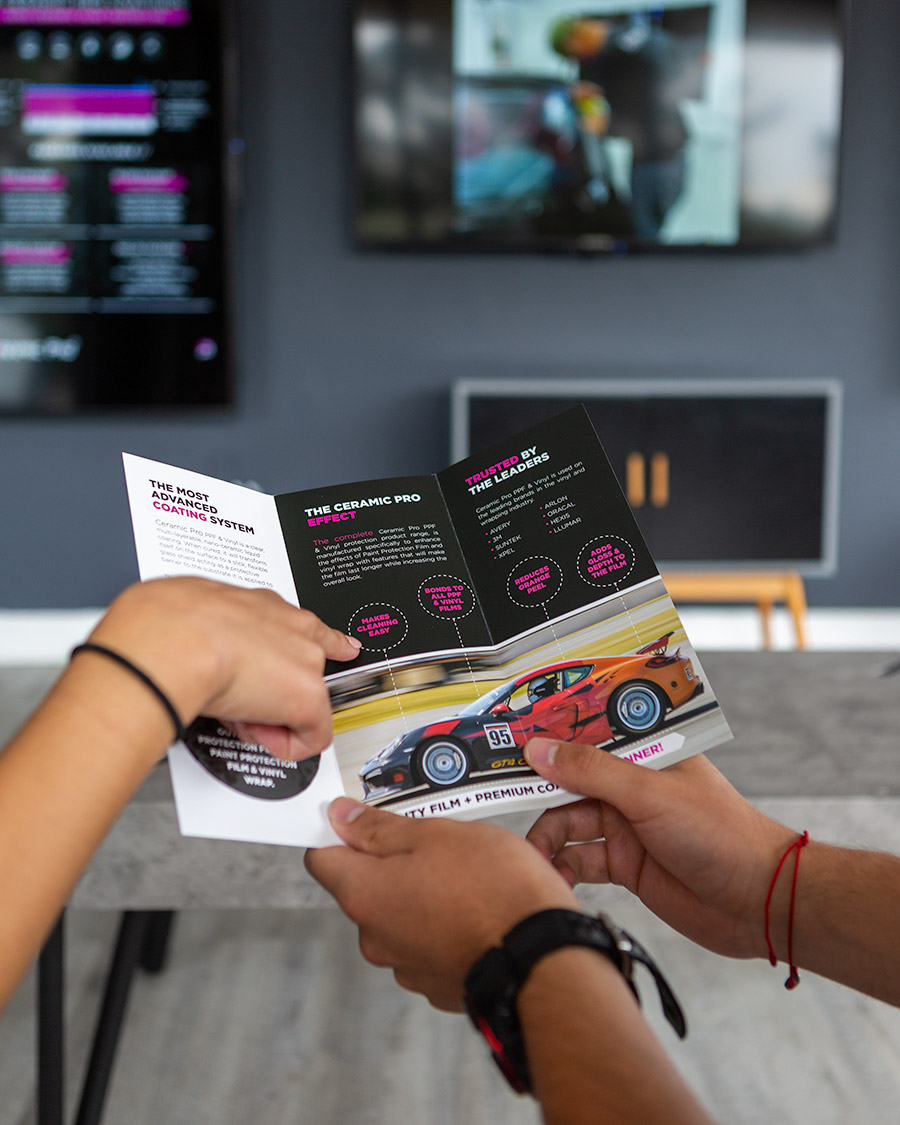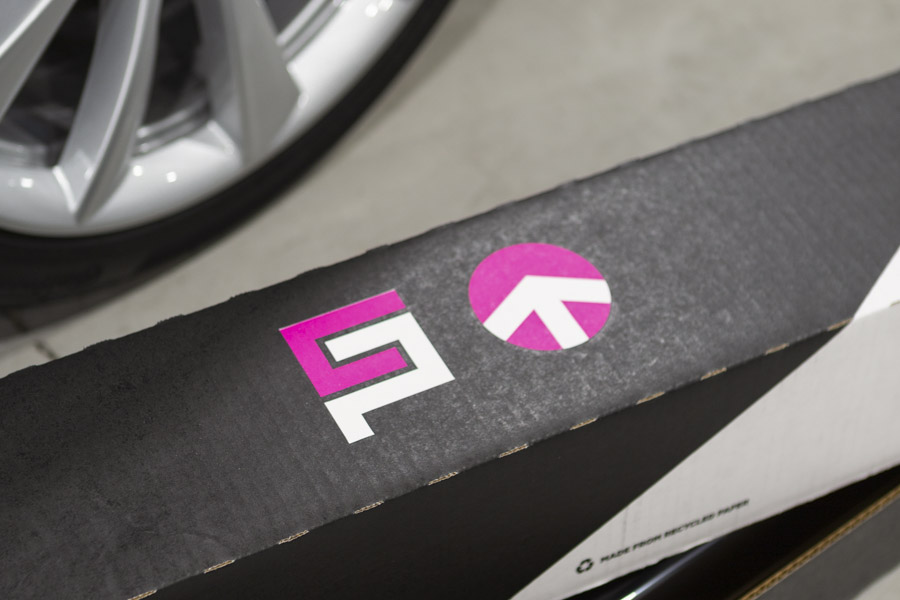 Ceramic Pro Coatings
Ceramic Pro Honolulu Elite Dealer offers the complete line of Ceramic Pro professional nano-ceramic coatings. Ceramic Pro has proprietary nano-ceramic coating formulas for every surface on your vehicle. These include surfaces on the exterior and interior of your car, truck or SUV.
Learn More

KAVACA Paint Protection Films
As a full service Ceramic Pro Elite Dealer, Ceramic Pro Honolulu is a factory-trained installer of KAVACA Paint Protection Films. KAVACA PPF includes our flagship KAVACA Ceramic Coated PPF and KAVACA Matte Finish PPF. Our films offer unparalleled protection for your paint in both gloss and matte.
Learn More

KAVACA Window Films
Ceramic Pro Elite Dealer Honolulu installs KAVACA Advanced Window Films. KAVACA Window Films offer supreme IR filtering at any tint percentage level. The available lineup is vast, including many tint percentages, filtering levels and tint tones.
Learn More
The Facts About Ceramic Coatings, PPF, and Window Tint in Honolulu
Automotive Detailing Service in Honolulu, Hawaii
At Ceramic Pro Elite Honolulu, we offer various services such as ceramic coatings and paint protection film maintenance inspections. If you want your car to look new amid Honolulu's heat and humidity, bring it by our shop.
Being a Honolulu resident means you get to enjoy the tropical weather. However, the air also has lots of contaminants that can ruin your car's paint. Our company provides full paint correction services to remove swirl marks and any other surface damage caused by bird droppings, tree sap, pollutants, and industrial fallout.
ALWAYS opt for paint correction before you install ANY of our Ceramic Pro Coating packages–this is especially true if you plan on utilizing KAVACA paint protection film.
We install only the highest quality ceramic coatings, paint protection film, and window tints at Ceramic Pro Elite Honolulu. If you're looking for a detailing company that offers protection against the elements without stress, look no further!
The Ultimate Automotive Protection Solution – Ceramic Pro Elite Honolulu
Here at Ceramic Pro Elite Honolulu, we not only understand but also share your passion for wanting to keep your car, truck, Luxury SUV, watercraft, RV & trailers, or off-road vehicles safe and secure.
Are you considering Ceramic Pro Sport coatings or paint protection film for your car? We can help you no matter which option, and brand of vehicle, you choose.
If you'd like to set up a free consultation with our Ceramic Pro Honolulu Elite Dealer, click the button below. We look forward to serving you.
Get a free quote today. Click or tap on the "Get a Free Quote" button, fill out the form and submit. A knowledgeable Ceramic Pro representative will get back to you shortly with a free quote for your vehicle and specific needs.
Get a Free Quote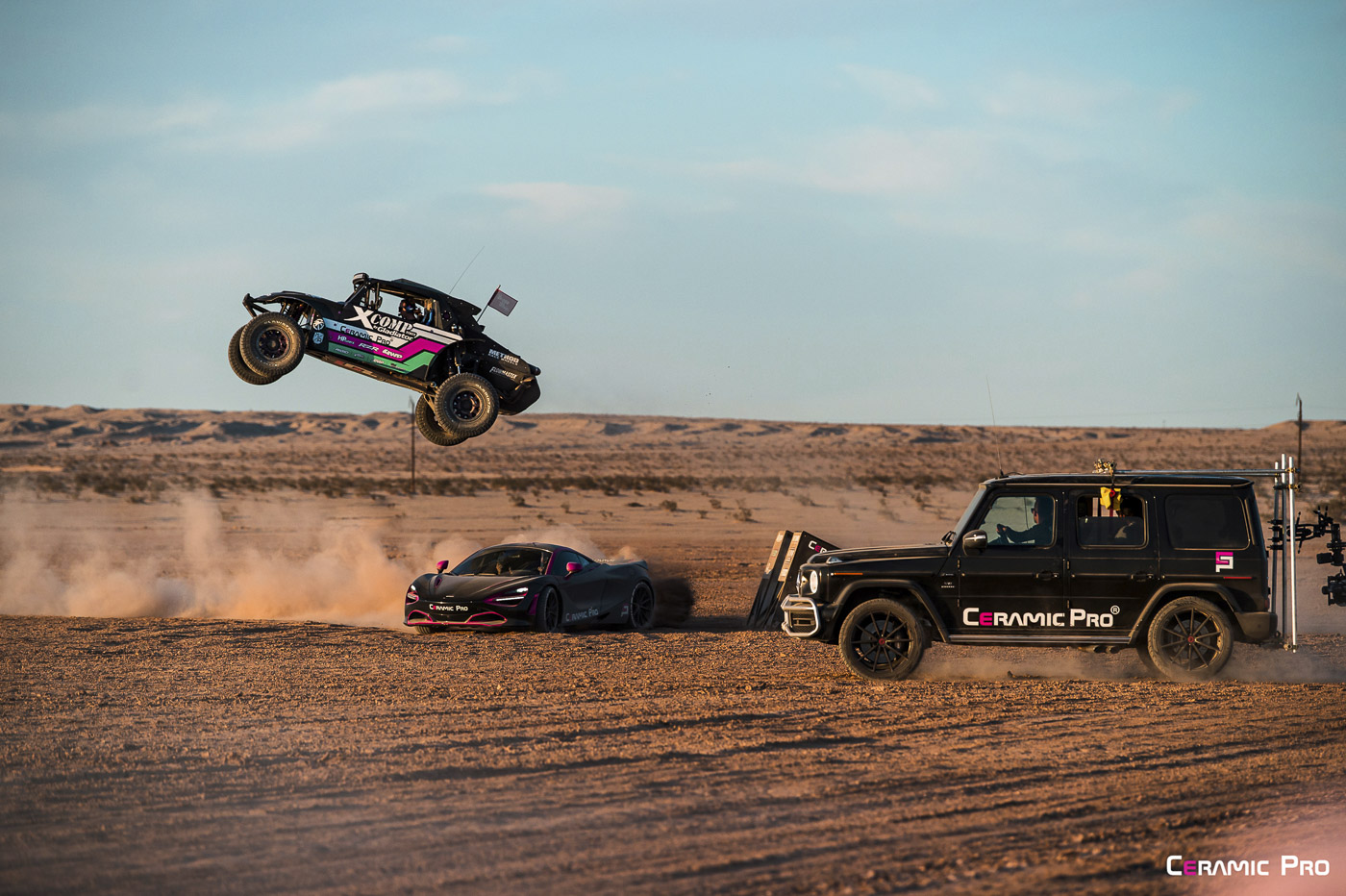 REDEFINING ELITE SERVICE FOR COATINGS, PPF AND TINT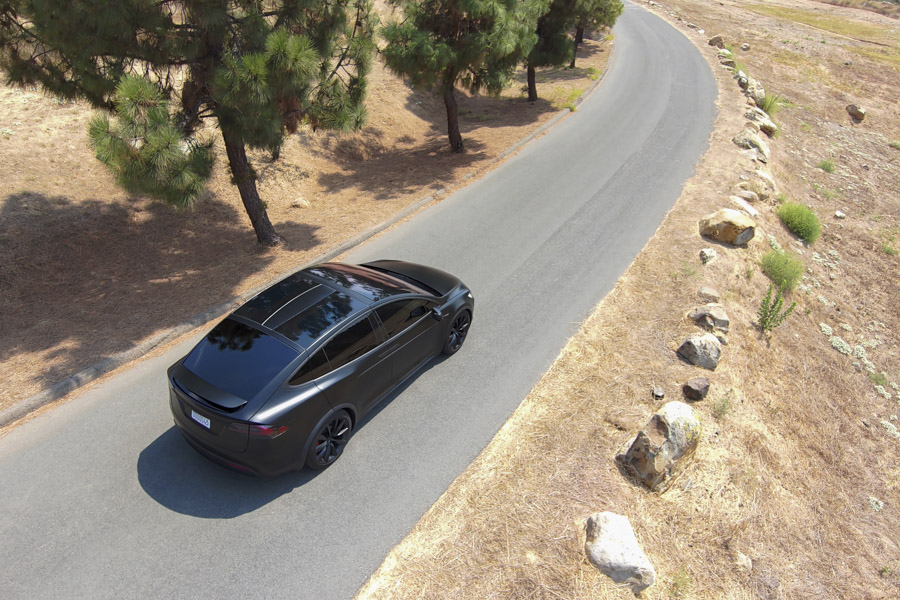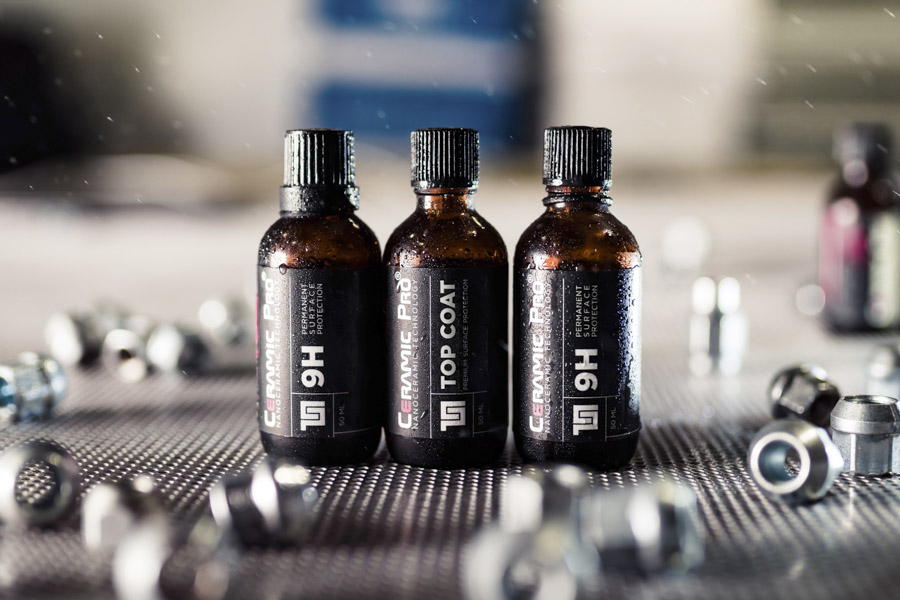 Please complete the form below. A Ceramic Pro Elite Dealer representative will contact you with a free quote for your vehicle.

Ceramic Pro Coatings, KAVACA PPF and Window Tint in Honolulu, Hawaii.
Ceramic Pro offers the most complete surface protection system in the world. Our products and services are packed with the very latest in nano-technology. The performance of each coating and film speaks for itself. Are you ready to try the best surface protection system in the world?
WHAT IS A CERAMIC PRO ELITE DEALER?
What makes a Ceramic Pro Elite Dealer special?
A Ceramic Pro Elite Dealer represents the pinnacle of surface protection service. Elite Dealers are required to pass a rigorous factory-training program in order to ensure above-average skills in the installation of Ceramic Pro and KAVACA products. This means Elite Dealer staff are expected to offer Ceramic Pro Coatings, KAVACA PPF and KAVACA Window Film installation services that exceed the expectations normal to most installers.
Additionally, Ceramic Pro Elite Dealers carry every Ceramic Pro and KAVACA product. This makes it so the customer can enjoy a single-source solution for the protection of their entire vehicle as well as the prep required to achieve this. All detailing and paint correction prep is done with Americana Global professional detailing products. All this contributes to consistency and great results seldom possible without such strict guidelines on quality and performance-based results.
Finally, the focus on the customer's experience is paramount. Elite Dealers are required to offer certain shop amenities not available from many installers. The entire experience, from arrival to departure with a finished vehicle is catered to provide a pleasurable experience and exude confidence.