Ceramic Pro Elite Dealer in Houston, Texas.
Ceramic coatings represent the most modern way of protecting surfaces from deterioration and damage. A ceramic coating is an invisible shield that is very lightweight and thin yet the actual surface of the coating is harder than glass. This is where the 9H name comes from. This extra hardness makes the surface resistant to scratches and other similar damage. The coating protects the surface from contamination because it seals off any micro-pores in the surface. These micro-pores are actually very prevalent in paints and clear coats.
At Ceramic Pro Elite Dealer Houston we specialize in ceramic coating protection. We have Ceramic Pro coating formulas specific for many substrates such as paint, PPF, vinyl, textiles, leather and more. We can say we have a coating that is fitting to any surface, inside and out.
Automotive paint is just not sprayed the way is used to. A major shift in automotive manufacturing occurred about a decade ago, leading to thin clear coatings – which eventually accelerates the process of failure, oxidation, and corrosion. However, engines, suspension components, and electrical systems are lasting longer than ever. This fact has stimulated many owners of higher value cars, trucks, SUVs, and others look for professional grade ceramic coatings in Houston to protect paint from environmental exposure.
Ceramic Pro Elite Houston is a corporate owned luxury auto salon that offers multiple professional ceramic coating packages. Our Houston Ceramic Pro coating installer is your go-to source for CP's flagship Ceramic Pro 9H nano coatings which provide a semi-permanent and exceptionally durable layer of protection that increases the shine, depth, and gloss of the materials it has bonded.
We always customize our coating packages that are installed on your car, truck, SUV, boats and watercraft, and industrial equipment. In fact, Ceramic Pro coatings are formulated for specific materials including paint, gelcoat, glass, plastic trim, wheels & calipers, interior leather, textiles, and other materials.
If you've been thinking about installing ceramic coatings in Houston TX that are backed by a Carfax Verified Warranty, click the button below to request a FREE QUOTE today.

What is a Ceramic Coating?
People who have lived in The Woodlands, Shenandoa, Rayford, Willow, Klein, Conroe, Chateau Woods, and other communities in the Northern Houston metro area understand the impact that living close to the Gulf of Mexico has on a vehicle. Excessive heat and humidity, exposure to salt water, hurricane-force winds, and road debris can accelerate damage to paint. Add UV and IR rays that penetrate windows, and it's easy to understand why dashboards and leather seating can quickly crack.
Professionally installed ceramic coatings for cars utilize nanotechnology to electrically fill the microscopic valleys found in all porous surfaces. In a matter of seconds, the coating initially flashes or cures – creating an exceptionally flat and durable layer of protection. They are customized for exterior and interior materials, and are great for resisting staining, graffiti, scuff marks, and more.
Ceramic Pro coatings are unique in the fact we've formulated them for specific surfaces or materials. We have a ceramic coating for glass coating, ceramic coating for interior (such as leather, plastics, vinyl, and textiles), for boats (gelcoat and fiberglass), automotive clear coats, and raw metal or painted surfaces.
Take some time to review a few of our most popular Ceramic Pro 9H coating packages posted below. Click the buttons to request a free quote to protect your car's exterior and interior.
While protecting the exterior of your vehicle is the most common use for a Ceramic Pro coating, protecting your vehicle's interior is just as important. After all, for many years there have always been products available that promise to protect your seats, carpets and leather. However, none of them surpass the protection that a ceramic coating can offer. This technology is simply above and beyond anything that has come before.
CERAMIC PRO NANO-CERAMIC COATING PRODUCTS
CERAMIC PRO AUTOMOTIVE PACKAGES
GOLD PACKAGE
Lifetime Warranty
The Gold Package consists of 4 layers of Ceramic Pro 9H applied to the vehicle's paint, providing permanent protection with a lifetime warranty. An additional layer of protection is added to exposed areas including windshield and wheels.
Includes
4 Layers of 9H
1 Layer of Top Coat
1 Layer of 9H on plastics
1 Layer of Wheel & Caliper on wheel faces
1 Layer of Glass on windshield
SILVER PACKAGE
5 Year Warranty
The Silver Package includes 1 layer of Ceramic Pro 9H applied over the vehicle's paint, providing protection from the elements and a 5 year warranty. An additional protective layer is added to other areas including windshield and wheels.
Includes
1 Layer of 9H
1 Layer of Top Coat
1 Layer of 9H on plastics
1 Layer of Wheel & Caliper on wheel faces
1 Layer of Glass on windshield
BRONZE PACKAGE
2 Year Warranty
The Bronze Package consists of 1 layer of Ceramic Pro Top Coat applied over the vehicle's paint. This coating protects against light scratching and provides a beautiful glossy finish with a 2 year warranty. An additional protective layer is added to other areas including windshield and wheels.
Includes
1 Layer of Top Coat
1 Layer of Top Coat on plastics and wheels
1 Layer of Top Coat on plastics
1 Layer of Glass on windshield

CERAMIC COATING INSTALLATION SERVICES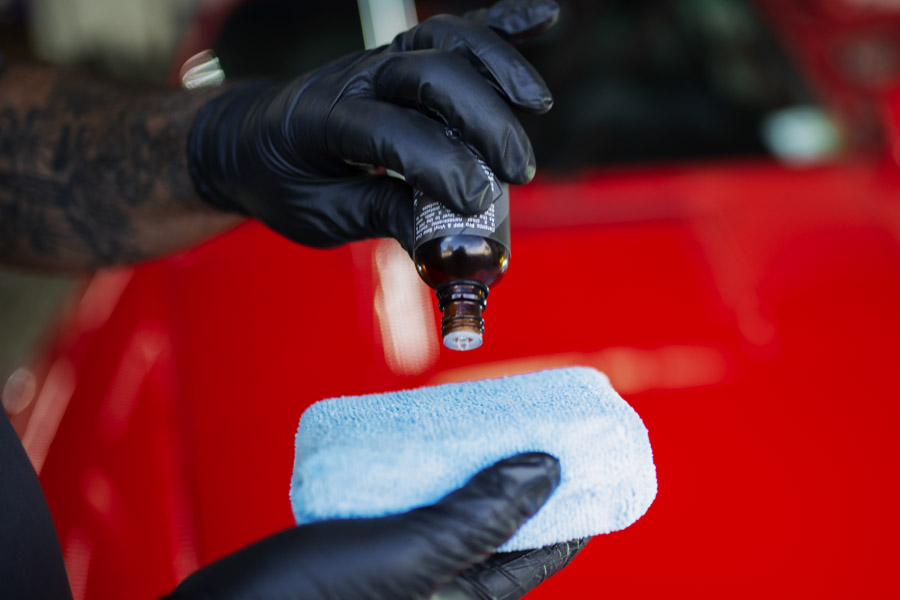 Ceramic Pro Ceramic Coatings
Ceramic Pro Elite Dealer Houston installs the entire lineup of Ceramic Pro coatings. This includes various coatings packages and formulas created for different surfaces. We have permanent coating solutions for both the exterior and interior of your vehicle.
THE CERAMIC PRO COATINGS ELITE DEALER EXPERIENCE IN HOUSTON
Ceramic Pro Elite Dealers provide Houston-area residents with a luxury one-stop-shop for all their vehicle protective and detailing services. To be approved as an Elite Dealer, an experienced auto salon must meet Ceramic Pro's elevated standards for quality assurance, elevated customer service, and expert installation.
The Ceramic Pro Elite Dealer in Houston offer exclusive Ceramic Pro protective solutions including ceramic coatings, paint protection film, window tint, and Americana Global aftercare products – formulated specifically for Ceramic Pro's line-up.
Our Ceramic Pro certified factory-trained technicians can also install Ceramic Pro coatings on your seats, carpets, dashboard, door panels, and infotainment technology screens. It's a car detailing solution that is much better than sealants and can be installed on the entire vehicle.
If you've just purchased a new Tesla, Porsche, BMW, or other luxury vehicle, truck, or have watercraft you want to protect for years, click the button below to request a FREE QUOTE from the auto detailing experts at Ceramic Pro Houston.
ELITE LEVEL CERAMIC COATINGS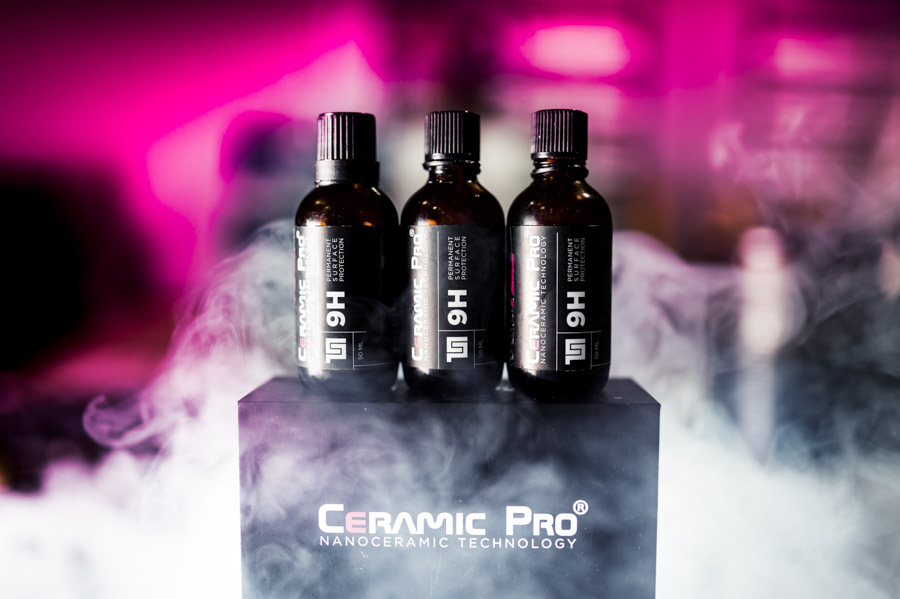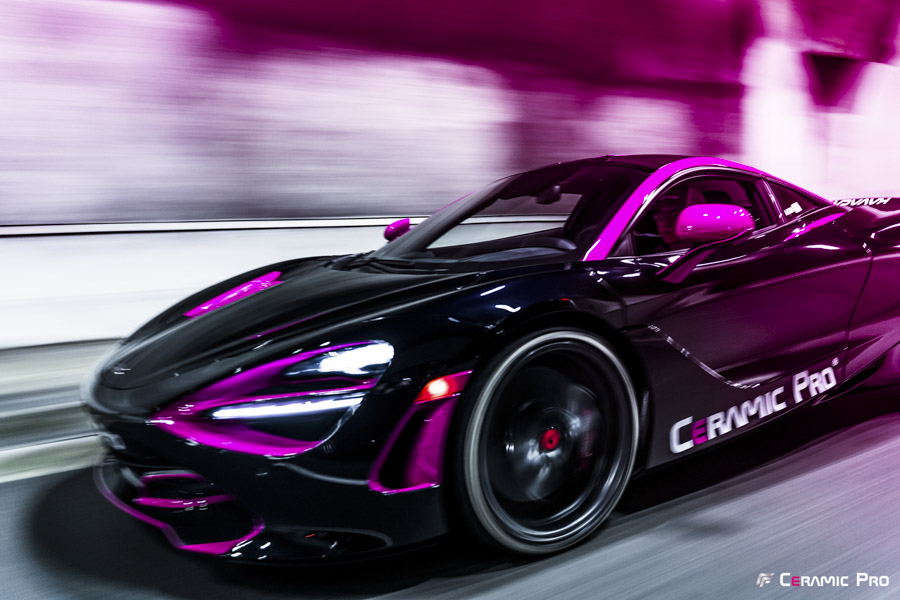 CERAMIC COATINGS IN HOUSTON – The One Stop Shop You Need
If you're searching for a ceramic coating installer in Houston, you've hopefully found Ceramic Pro Elite Houston. We take a lot of pride in our dedication to quality and enhancing the customer experience. Our location is 100% Ceramic Pro focused – meaning you'll get a trusted ceramic coating in Houston applied to your vehicle.
The Ceramic Pro Elite Houston team is highly skilled, trained, and knowledgeable about all Ceramic Pro protective solutions – and will guide you to the best protection package that makes sense based on your needs, budgets, and timeline. If you have any questions about our detailing offerings or would like a FREE QUOTE for ceramic coating in Houston and surrounding cities – click the button below. We look forward to serving you.
Please complete the form below. A Ceramic Pro Elite Dealer representative will contact you with a free quote for your vehicle.

Ceramic Pro Nano-Ceramic Coatings Installation in Houston, Texas
A Ceramic Pro Nano-Ceramic Coating is a permanent protective shield for your vehicle's paint which is substantially harder than your paint's clear coat. The coating separates your paint from exterior contaminants and its hydrophobic qualities repel water helping to keep the surface of your vehicle clean. We offer various Ceramic Pro formulas to coat paint, carbon fiber, textiles, leather, glass, plastics, and more.