Ceramic Pro Elite Dealer in London, Ontario.
Ceramic Pro London stands out as an Elite Dealer of Ceramic Pro 9H and ION coatings, providing the ultimate protection for vehicles–regardless if they are daily drivers, commercial vehicles, watercraft, or other equipment you own. This exclusive service ensures your assets remain safe from everyday wear and tear.
Our flagship Ceramic Pro nano coatings and revolutionary ION provide a semi-permanent and exceptionally durable layer of protection that increases the bonded materials' depth, shine, and gloss.
Our team serves those living in London, Windsor, Chatham, St. Thomas, Exeter, and other cities near Toronto.
If you're looking for superior protection for any vehicle with exceptional hydrophobic properties, a Carfax Verified Warranty, and installed by expert detailers, click the button below to request a quote.
Request a Free Quote

What is a Ceramic Coating?
Ceramic Pro Elite London is your go-to destination for completely protecting cars, trucks, SUVs, boats and watercraft. Located in London, Ontario – our unparalleled services are here to safeguard all forms of industrial equipment with unbeatable customer service that can't be matched anywhere else.
You may be pretty familiar with ceramic coatings for cars. DIY ceramic coatings are easily applied, yet they do not provide the level of protection you need. These coatings offer excellent hydrophobic properties, so dirt and water don't stick as much; however, if you want genuine protective qualities for your car or boat, these DIY options fall short.
Our potent nano-ceramic coatings, which leverage nanotechnology to infuse pores of porous substances, are cured initially within a matter of seconds. This creates a thin yet durable protective layer that renders surfaces slippery and water-repellent.
Our team of chemists has crafted each formula to tailor specifically to different surfaces and materials; whether it's leather, plastics, or vinyl on the interior side; Gelcoat and fiberglass for boats; a protective layer over wraps and paint protection films; or an additional coating on raw metal surfaces – we've got you covered.
Take some time to review a few of our most popular Ceramic Pro 9H coating packages posted below. Click the buttons to request a free quote to protect your car's exterior and interior.
CERAMIC PRO NANO-CERAMIC COATING PRODUCTS
CERAMIC PRO AUTOMOTIVE PACKAGES
GOLD PACKAGE
Lifetime Warranty
The Gold Package consists of 4 layers of Ceramic Pro 9H applied to the vehicle's paint, providing permanent protection with a lifetime warranty. An additional layer of protection is added to exposed areas including windshield and wheels.
Includes
4 Layers of 9H
1 Layer of Top Coat
1 Layer of 9H on plastics
1 Layer of Wheel & Caliper on wheel faces
1 Layer of Glass on windshield
SILVER PACKAGE
5 Year Warranty
The Silver Package includes 1 layer of Ceramic Pro 9H applied over the vehicle's paint, providing protection from the elements and a 5 year warranty. An additional protective layer is added to other areas including windshield and wheels.
Includes
1 Layer of 9H
1 Layer of Top Coat
1 Layer of 9H on plastics
1 Layer of Wheel & Caliper on wheel faces
1 Layer of Glass on windshield
BRONZE PACKAGE
2 Year Warranty
The Bronze Package consists of 1 layer of Ceramic Pro Top Coat applied over the vehicle's paint. This coating protects against light scratching and provides a beautiful glossy finish with a 2 year warranty. An additional protective layer is added to other areas including windshield and wheels.
Includes
1 Layer of Top Coat
1 Layer of Top Coat on plastics and wheels
1 Layer of Top Coat on plastics
1 Layer of Glass on windshield

CERAMIC COATING INSTALLATION SERVICES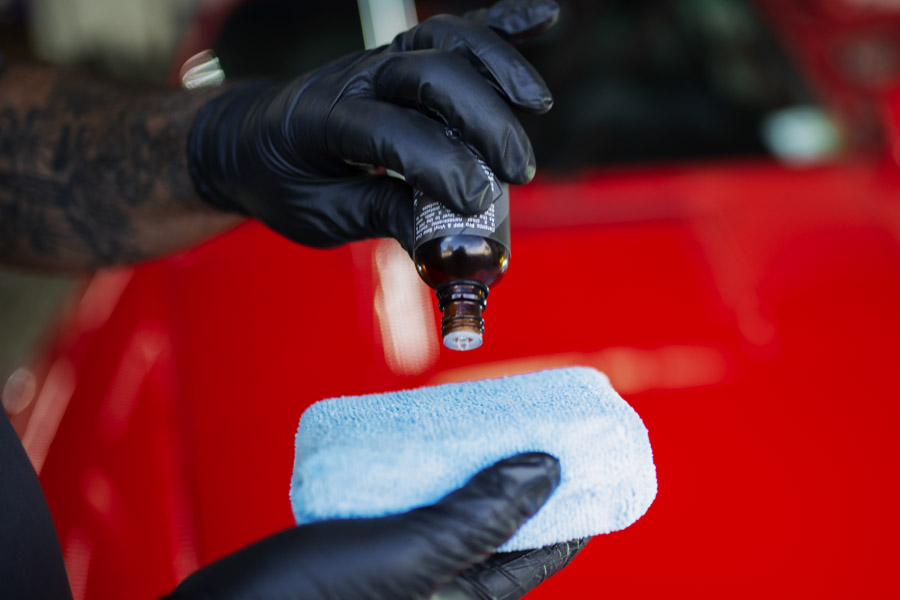 Ceramic Pro Ceramic Coatings
Ceramic Pro Elite Dealer London installs the entire lineup of Ceramic Pro coatings. This includes various coatings packages and formulas created for different surfaces. We have permanent coating solutions for both the exterior and interior of your vehicle.
THE CERAMIC PRO COATINGS ELITE DEALER EXPERIENCE IN LONDON
Ceramic Pro Elite Dealers deliver an upscale and opulent automotive detailing and protection experience. Only Ceramic Pro's coatings, PPF, and ceramic window film line-up are available through the entire Elite Dealers network. Each Elite Dealer has exceeded Ceramic Pro's higher standards for quality control, customer service, and professional installation.
Pain correction is a must to maximize the benefits of your ceramic coating package. This process eliminates any surface marring caused by bird droppings, tree sap, bug splatter scars and swirl marks. Following these steps will ensure that you get the most out of your Ceramic Pro protection as it optimizes its materials and enhances overall paintwork.
Ceramic Pro London offers FREE QUOTES for auto detailing that will keep your car looking new for years. Click the button below and let our experts work their magic on your vehicles – from trucks to semi-trucks and even watercraft!
ELITE LEVEL CERAMIC COATINGS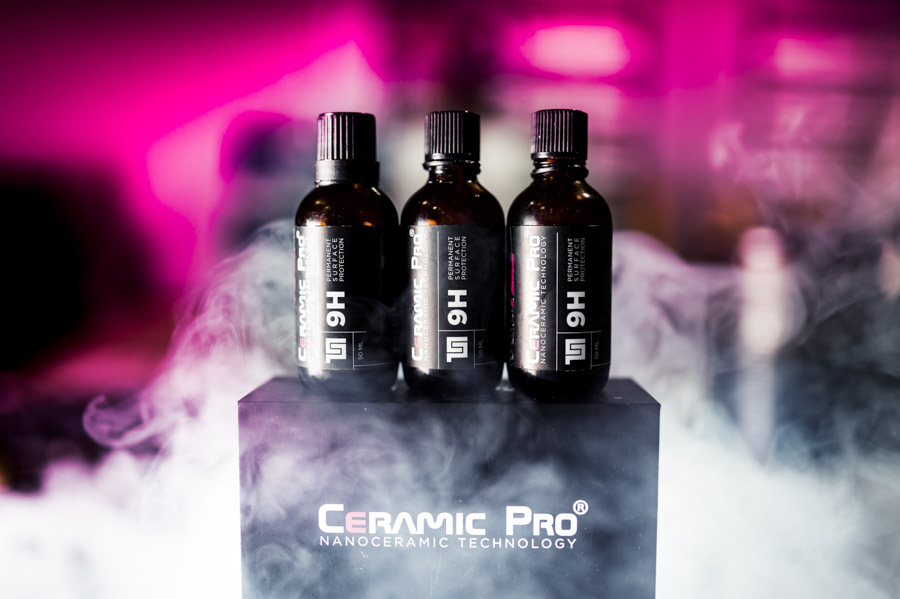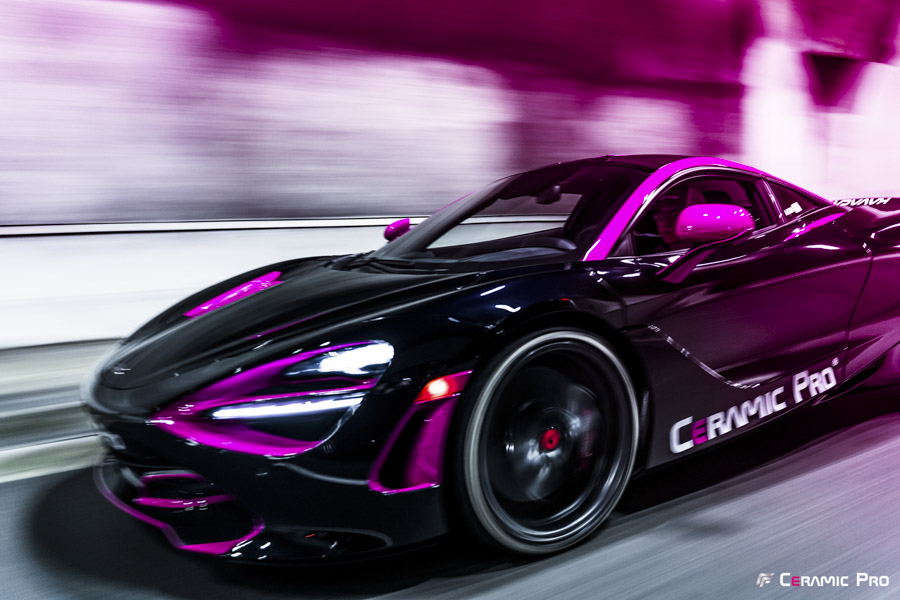 CERAMIC COATINGS IN LONDON – The One Stop Shop You Need
Looking for an expert Ceramic Pro installer in London? Look no further than the team at Ceramic Pro Elite London. We take great pride in delivering top-notch quality services and a memorable customer experience at our facility. Our location is dedicated to applying only trusted ceramic coatings to your vehicle – you can rest assured that it'll be done right.
The Ceramic Pro Elite London team will guide you to the best protection package that makes sense based on your needs, budgets, and timeline. If you have questions about our detailing offerings or want a FREE QUOTE for ceramic coating in London and surrounding cities, click the button below. We look forward to serving you.
Please complete the form below. A Ceramic Pro Elite Dealer representative will contact you with a free quote for your vehicle.

Ceramic Pro Nano-Ceramic Coatings Installation in London, Ontario
A Ceramic Pro Nano-Ceramic Coating is a permanent protective shield for your vehicle's paint which is substantially harder than your paint's clear coat. The coating separates your paint from exterior contaminants and its hydrophobic qualities repel water helping to keep the surface of your vehicle clean. We offer various Ceramic Pro formulas to coat paint, carbon fiber, textiles, leather, glass, plastics, and more.