CERAMIC PRO COATINGS LUMBERTON
Ceramic Pro Coatings Elite Dealer in Lumberton, North Carolina.
Ceramic Pro Lumberton is an exclusive Elite Dealer of the global leaders in nanotechnology and ceramic coatings. Our flagship Ceramic Pro 9H nano coatings produce a semi-permanent and durable layer of protection that increases the depth, shine, and gloss of the materials it has bonded.
At Ceramic Pro Elite Lumberton, we offer unrivaled nanocoating solutions for your car, truck, SUV or boat's paintwork, glassware and even interior leather and fabric. Our services span from Fayetteville to Hope Mills to Pembroke & Whiteville in Robeson County – so if you're looking for the highest-quality coating technology around look no further than Ceramic Pro Elite!
Secure the highest level of protection for your Mercedes, Audi, Porsche, or any other vehicle with a Carfax Verified Warranty installed by professional detailers. By clicking below you can request an unbeatable quote today!
What is a Ceramic Coating?
With a plethora of ceramic coating options on the market today, it's no wonder that many are advertised as delivering unprecedented protection. However, these spray-on coatings may only replicate certain qualities such as hydrophobicity and shine rather than protecting against graffiti, scratching the clear coat or blocking UV rays.
Nowadays, there are two primary types of ceramic coatings for automobiles: mechanically bonded (like the ones you mostly view on TV commercials and have a shelf life of a few months) and electrical nano-ceramic bondings.
Through nanotechnology, professional grade nano ceramic coatings such as Ceramic Pro 9H can penetrate microscopic imperfections in any porous material. After it flashes or cures – forming an ultra-smooth yet long lasting layer that provides protection – it's ready to use!
Ceramic Pro coatings are world-renowned for their incredible capabilities to protect a wide range of surfaces and materials. From our glass coating, interior ceramic coating (such as leather, plastics, vinyl, textiles), boat ceramics (gelcoat and fiberglass) to automobile clear coats and raw metal or painted surfaces – Ceramic Pro has you covered.
Our revolutionary product offers an unparalleled solution that will keep your belongings looking great no matter the conditions they face.
Take some time to review a few of our most popular Ceramic Pro 9H coating packages posted below. Click the buttons to request a free quote to protect your car's exterior and interior.
CERAMIC PRO NANO-CERAMIC COATING PRODUCTS
CERAMIC PRO AUTOMOTIVE PACKAGES
GOLD PACKAGE
Lifetime Warranty
The Gold Package consists of 4 layers of Ceramic Pro 9H applied to the vehicle's paint, providing permanent protection with a lifetime warranty. An additional layer of protection is added to exposed areas including windshield and wheels.
Includes
4 Layers of 9H
1 Layer of Top Coat
1 Layer of 9H on plastics
1 Layer of Wheel & Caliper on wheel faces
1 Layer of Glass on windshield
SILVER PACKAGE
5 Year Warranty
The Silver Package includes 1 layer of Ceramic Pro 9H applied over the vehicle's paint, providing protection from the elements and a 5 year warranty. An additional protective layer is added to other areas including windshield and wheels.
Includes
1 Layer of 9H
1 Layer of Top Coat
1 Layer of 9H on plastics
1 Layer of Wheel & Caliper on wheel faces
1 Layer of Glass on windshield
BRONZE PACKAGE
2 Year Warranty
The Bronze Package consists of 1 layer of Ceramic Pro Top Coat applied over the vehicle's paint. This coating protects against light scratching and provides a beautiful glossy finish with a 2 year warranty. An additional protective layer is added to other areas including windshield and wheels.
Includes
1 Layer of Top Coat
1 Layer of Top Coat on plastics and wheels
1 Layer of Top Coat on plastics
1 Layer of Glass on windshield

CERAMIC COATING INSTALLATION SERVICES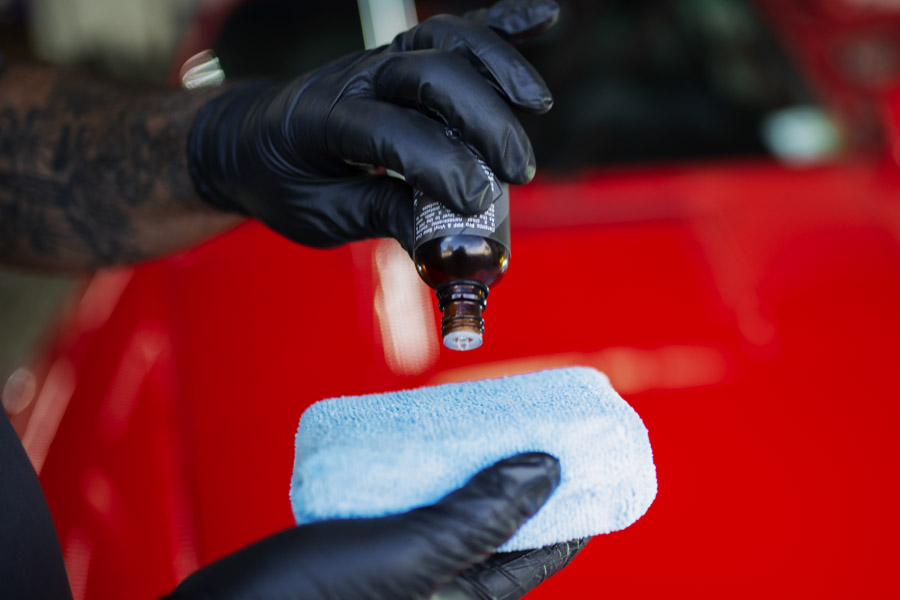 Ceramic Pro Ceramic Coatings
Ceramic Pro Elite Dealer Lumberton installs the entire lineup of Ceramic Pro coatings. This includes various coatings packages and formulas created for different surfaces. We have permanent coating solutions for both the exterior and interior of your vehicle.
THE CERAMIC PRO COATINGS ELITE DEALER EXPERIENCE IN LUMBERTON, NORTH CAROLINA
Ceramic Pro Elite Dealers offer vehicle owners one-stop shop for all their vehicle protection and detailing services. Each Elite Dealer has surpassed Ceramic Pro's elevated standards for quality assurance, elevated customer service, and expert installation.
At Ceramic Pro Elite Lumberton, we are proud to be your trusted local detailing service provider in North Carolina. Whether you require ceramic coatings for paint protection films or window tinting services, our comprehensive range of treatments cater to all automotive needs.
Furthermore, with Americana Global aftercare products specifically developed for use alongside Ceramic Pro offerings, you can rest assured that optimal results are guaranteed each and every time.
Make your car shine like new again with our ceramic pro paint corrections in Lumberton, North Carolina. We specialize in removing surface damages such as bird droppings, tree sap, bug splatters and swirl marks to ensure that the condition of all materials on your vehicle is enhanced when you receive a Ceramic Pro coating package from us.
After correctly preparing your vehicle, we can apply Ceramic Pro coatings to the fabric of your seats, carpets, door panels, and even technology displays. This is a superior car detailing solution that far surpasses any sealant you may have applied across the entire automobile body.
If you've just purchased a new Tesla, Porsche, BMW, or another luxury vehicle, or truck, or have watercraft you want to protect for years, click the button below to request a FREE QUOTE from the auto detailing experts at Ceramic Pro Lumberton.
ELITE LEVEL CERAMIC COATINGS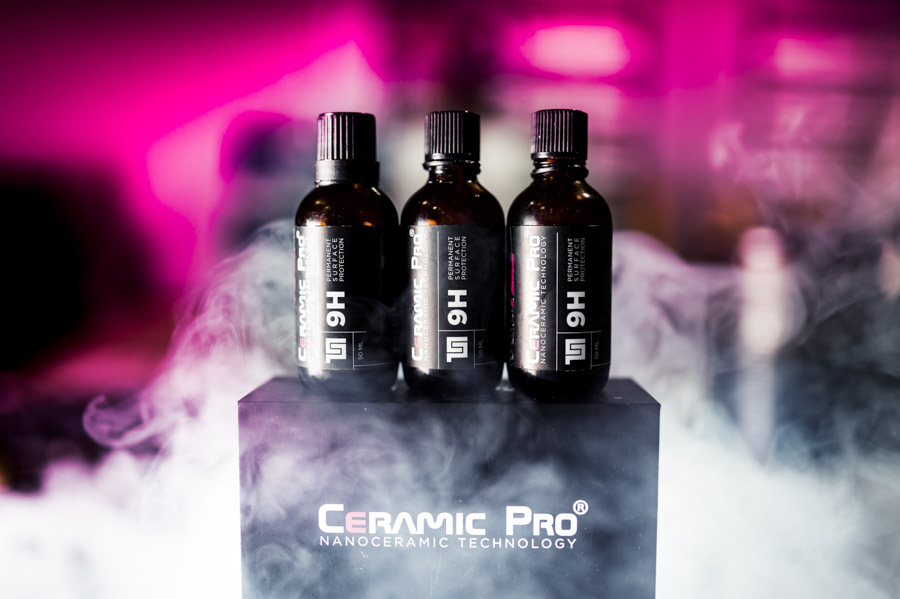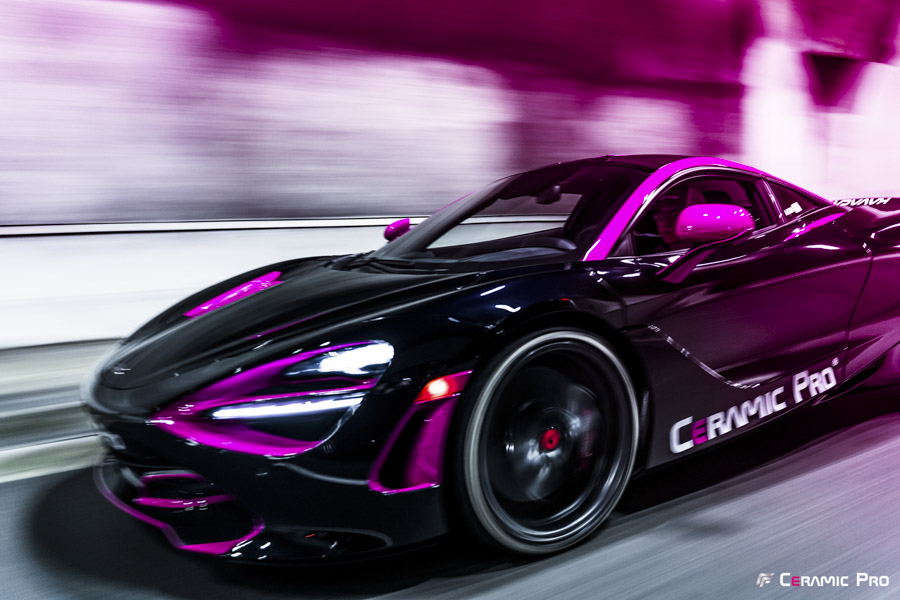 Please complete the form below. A Ceramic Pro Elite Dealer representative will contact you with a free quote for your vehicle.

Ceramic Pro Nano-Ceramic Coatings Installation in Lumberton, North Carolina
A Ceramic Pro Nano-Ceramic Coating is a permanent protective shield for your vehicle's paint which is substantially harder than your paint's clear coat. The coating separates your paint from exterior contaminants and its hydrophobic qualities repel water helping to keep the surface of your vehicle clean. We offer various Ceramic Pro formulas to coat paint, carbon fiber, textiles, leather, glass, plastics, and more.