KAVACA WINDOW TINT MIDLAND
Ceramic Window Tint in Midland, Michigan – Ceramic Pro Elite Midland, Michigan
Ceramic Pro Elite Midland, a factory-trained installer of KAVACA Ceramic IR and Carbon CS film, two high-quality window tints. Both are engineered to shield the interior of your automobile from 99 percent of UV radiation, which is why they're so efficient.
KAVACA Ceramic IR keeps your cars inside insulated, reducing air conditioning use in the summer and heat retention during the winter. This is an infrared-blocking window tint, that can reflect 96 percent of heat producing IR. Our Carbon CS is an affordable entry-point to premium window films.
Our team serves customers living in Grand Midland County and offers multiple VLTs or shades – allowing you to pick the perfect tint for your vehicle. If you're looking for an expert window tint installer in Great Traverse County and the surrounding areas, including Midland, Bay City, Saginaw, Mt Pleasant, Alma, Sanford, and Beaverton click the button below for a free quote today.
Request a Free Quote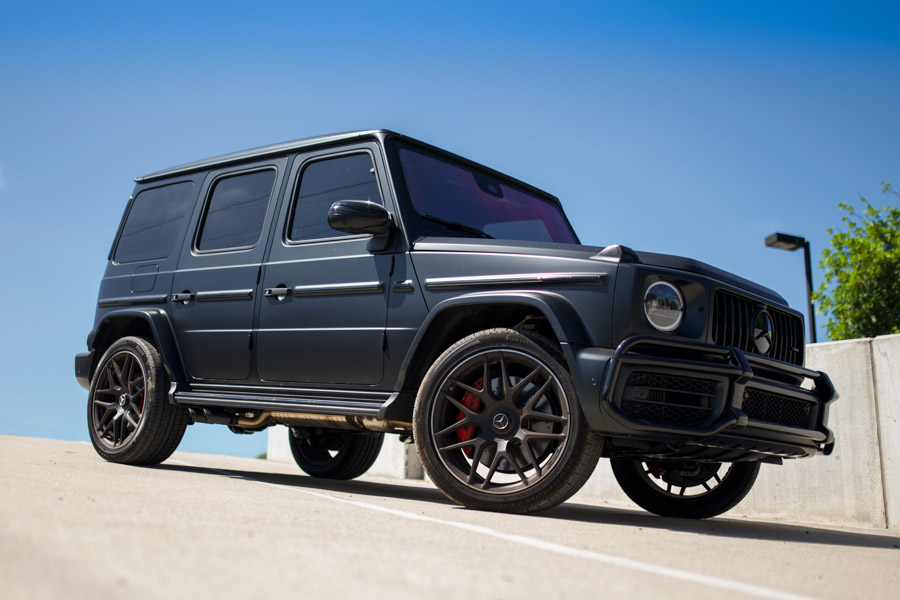 What Makes Ceramic Pro Window Tint Unique?
Our paint protection film and window tint use nanotechnology, the same kind that makes our ceramic coatings so popular. By using nano ceramic and nano carbon particles, we can better reflect harmful UVA and UVB radiation away from your car.
Ceramic IR window tint is the most effective infrared radiation reduction film, as it repeals heat-producing infrared rays by up to 96%. However, UV radiation still generates more heat within a vehicle and is more dangerous than infrared radiation.
This makes window tint installation on your Tesla or other EV a smart way to keep the heat from entering the vehicle.
Ceramic Pro's window film provides the same level of protection as other market-leading products, but without any negative repercussions. Other window films available are made from crystals or metals, which can interfere with cell phone, satellite radio, and Wi-Fi reception.
Take some time to learn more about KAVACA Window Films by reviewing the information below.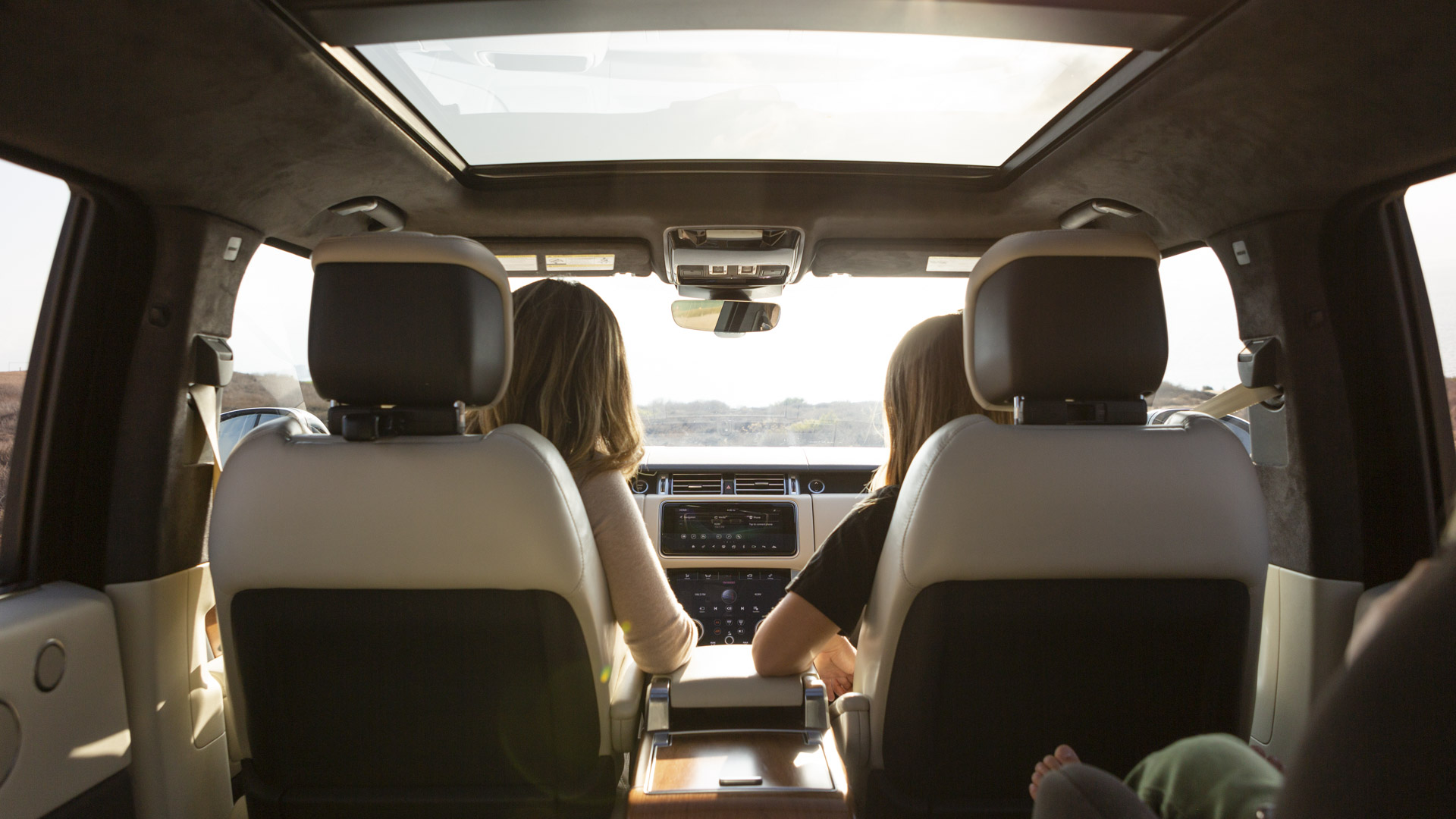 KAVACA WINDOW FILM PRODUCTS

KAVACA Ceramic IR Window Film
KAVACA Ceramic IR Window Tint is the most advanced automotive window film ever created. Utilizing our proprietary nano ceramic technology, we've been able to create window tint film that blocks up to 96% of infrared heat – giving you the ultimate indoor cabin experience. Our window films also provide superior protection against cancer causing UV rays, keeping you and your passengers safer.
Learn More

KAVACA Carbon CS Window Film
KAVACA Window Films were formulated with extensive research for look and performance. KAVACA Carbon Color Stable Window Film follows this same design approach with proprietary blend of nano-carbon particles and IR blocking materials, which results in blocking up to 70% infrared heat. Not only does our film reduce the heat inside your vehicle, it also offers SPF500 which blocks 99%+ of the damaging UV rays.
Learn More

WINDOW FILM INSTALLATION SERVICES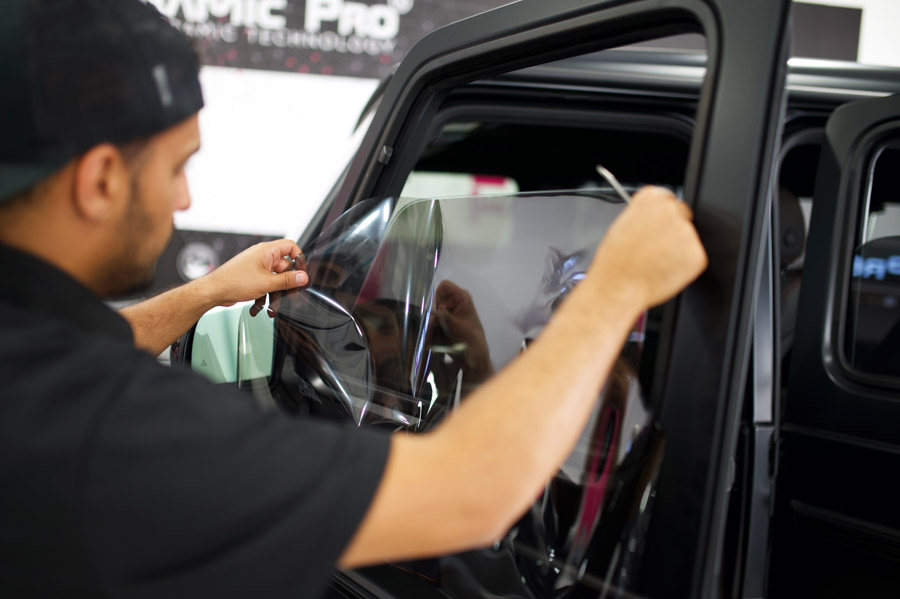 KAVACA Window Films Midland
Ceramic Pro Elite Dealer Midland Michigan installs KAVACA Advanced Window Films. KAVACA Window Films offer supreme IR filtering at any tint percentage level. The available lineup is vast, including many tint percentages, filtering levels and tint tones.
WHY YOU NEED CERAMIC PRO WINDOW FILM IN MIDLAND, MICHIGAN?
In Michigan, drivers often have to deal with paint failures and other problems with their car's exterior and interior. To protect against UV rays, you can install a ceramic coating or paint protection film on the outside of your vehicle. For the interior, coatings can help prevent materials from fading. But window film offers superior protection from UV exposure.
Ceramic Pro Elite Midland offers top-of-the-line window tinting services to meet your every need. In addition to comprehensive vehicle cleaning, they also apply KAVACA ceramic window film to your windows. KAVACA films are applied to the inside of the automobile glass, giving you a clearer view while protecting your car from UV rays and other damage.
Unlike other windshields, tempered glass is less likely to crack. Furthermore, if installed correctly, it's more shatterproof than a non-tinted window. This protects you and others in the event of an accident or act of vandalism.
At Ceramic Pro, you're guaranteed a safe investment and superior installation experience. All our window films come with a factory lifetime warranty against defects and are installed by corporate-trained technicians. These professionals will take any necessary OEM components off your vehicle's interior to guarantee a smooth installation process.
After the Midland team finishes applying tint to your car, they'll put everything back together according to factory specifications.
When you drop off your car, truck, SUV, or commercial vehicle to have Ceramic Pro window tint installed, it will be returned to you in exceptional condition. Our Ceramic Pro window tinting services in Midland are always customized for each vehicle, with our auto window tinting technicians taking care of your vehicle throughout the process.
ELITE LEVEL WINDOW TINT INSTALLATION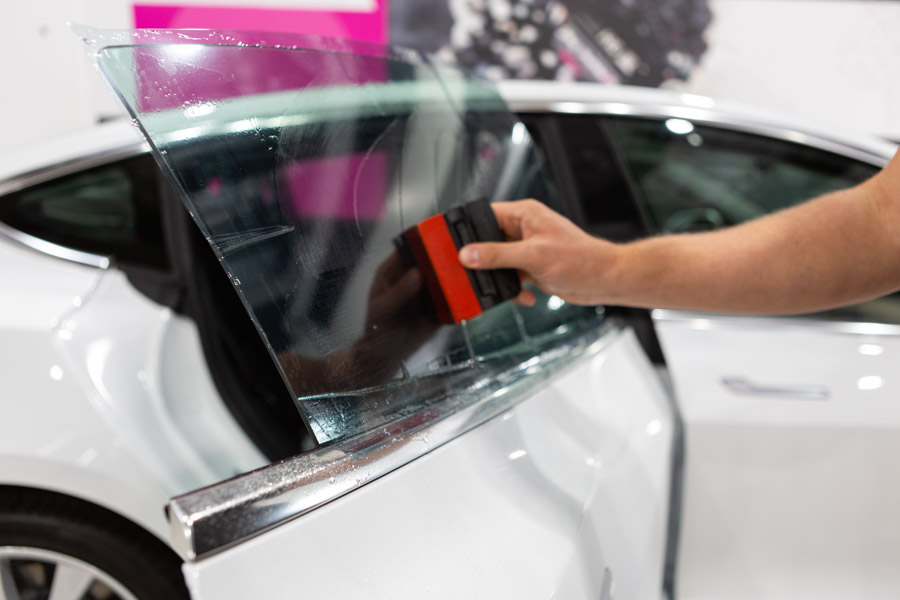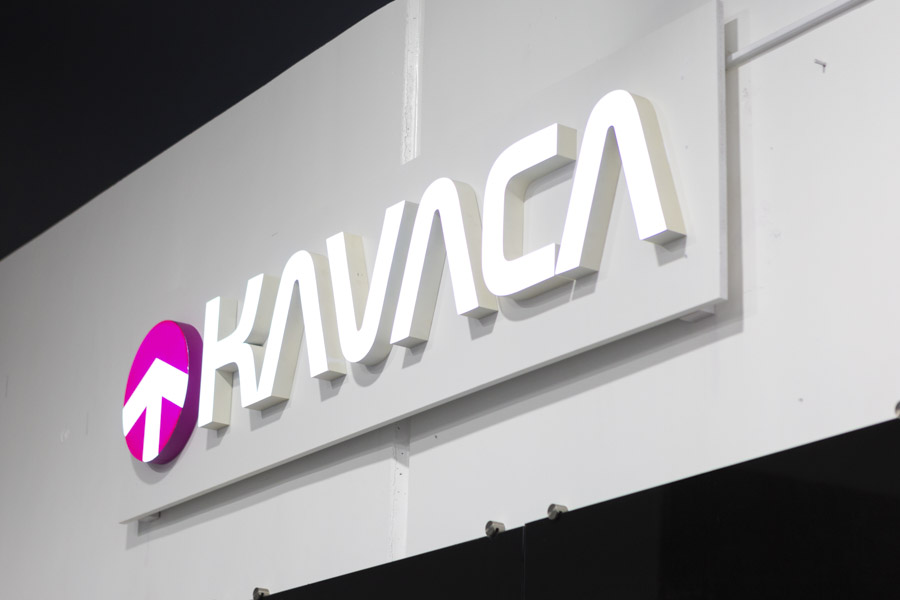 THE CERAMIC PRO ELITE DEALER EXPERIENCE – EXPERTS IN WINDOW TINTING IN MIDLAND, MICHIGAN?
To become a Ceramic Pro Elite Dealer, an accredited vehicle spa must go through an intensive training program, meet quality control standards, and provide consistent high-quality service.
Ceramic Pro Elite Midland team has met this standard, and we're honored to have them as part of our family.
If you have questions about ceramic window tint in Midland for your vehicle or would like to request a free quote – click the button below. We look forward to serving you.
Please complete the form below. A Ceramic Pro Elite Dealer representative will contact you with a free quote for your vehicle.

KAVACA Advanced Window Tint Installation in Midland, Michigan.
Ceramic Pro KAVACA offers the most advanced window films in the the world. Using the latest in nano-technology we offer window tint films that are infused with either nano-ceramic or nano-carbon particles to offer the most effective IR and UV filtration available today.