Ceramic Pro Elite Dealer in Moncton, New Brunswick.
At Ceramic Pro Elite Moncton, we are proud to be an Elite Dealer of the top-of-the-line Ceramic Pro 9H and ION coatings. Whether you have a daily driver, commercial vehicle, watercraft, or other type of equipment that needs protection from everyday wear and tear – no job is too large or small for us! With our superior level of service, your car will stay looking its best for longer.
Our flagship Ceramic Pro 9H nano coatings and revolutionary ION provide a semi-permanent and exceptionally durable layer of protection that increases the bonded materials' depth, shine, and gloss.
Our custom-crafted ceramic coatings are meant to safeguard paint, car windows, brakes, and vinyl, PPFs (paint protection films), fabrics, plastics, leather seats, (and a variety of other regular commercial tools made from raw metal. Our products provide long-lasting solutions for any job.
Our team serves those living in the greater Berry Mills area, Saint John, Botsford, Harcourt, Elgin, and other cities in New Brunswick, Canada.
Click the button below to request a quote if you want to protect your car better than ever with a coating that repels water, has a Carfax-verified warranty, and is installed by professionals.
Request a Free Quote

What is a Ceramic Coating?
Ceramic Pro Elite Moncton is the best place in Moncton to protect your car or your business's equipment. With our remarkable services and outstanding customer service experience, you won't locate a better place to get all your vehicular needs met.
You may be familiar with ceramic coatings for cars. DIY ceramic coatings may seem like an easy solution, but they don't provide the level of protection your car or boat needs. These DIY options do have impressive hydrophobic properties to keep dirt and water off; however, if you're looking for genuine protection from environmental contaminants, UV rays, and much more, these kits are simply not enough.
Our cutting-edge nano-ceramic coatings are manufactured using nanotechnology, designed to penetrate minuscule pores in porous surfaces and fill them. These protective layers form a slippery shield around the surfaces that is both durable and water resistant.
Our Ceramic Pro coatings are made with the most up-to-date technology and are made to work on a wide range of surfaces. From premium leather, vinyl, plastic fabrics to gelcoat fiberglass boat parts; from protective paint films and wraps to raw metal walls and painted walls – our talented chemists have created bespoke coating solutions for each type of material.
Take some time to review a few of our most popular Ceramic Pro 9H coating packages posted below. Click the buttons to request a free quote to protect your car's exterior and interior.
CERAMIC PRO NANO-CERAMIC COATING PRODUCTS
CERAMIC PRO AUTOMOTIVE PACKAGES
GOLD PACKAGE
Lifetime Warranty
The Gold Package consists of 4 layers of Ceramic Pro 9H applied to the vehicle's paint, providing permanent protection with a lifetime warranty. An additional layer of protection is added to exposed areas including windshield and wheels.
Includes
4 Layers of 9H
1 Layer of Top Coat
1 Layer of 9H on plastics
1 Layer of Wheel & Caliper on wheel faces
1 Layer of Glass on windshield
SILVER PACKAGE
5 Year Warranty
The Silver Package includes 1 layer of Ceramic Pro 9H applied over the vehicle's paint, providing protection from the elements and a 5 year warranty. An additional protective layer is added to other areas including windshield and wheels.
Includes
1 Layer of 9H
1 Layer of Top Coat
1 Layer of 9H on plastics
1 Layer of Wheel & Caliper on wheel faces
1 Layer of Glass on windshield
BRONZE PACKAGE
2 Year Warranty
The Bronze Package consists of 1 layer of Ceramic Pro Top Coat applied over the vehicle's paint. This coating protects against light scratching and provides a beautiful glossy finish with a 2 year warranty. An additional protective layer is added to other areas including windshield and wheels.
Includes
1 Layer of Top Coat
1 Layer of Top Coat on plastics and wheels
1 Layer of Top Coat on plastics
1 Layer of Glass on windshield

CERAMIC COATING INSTALLATION SERVICES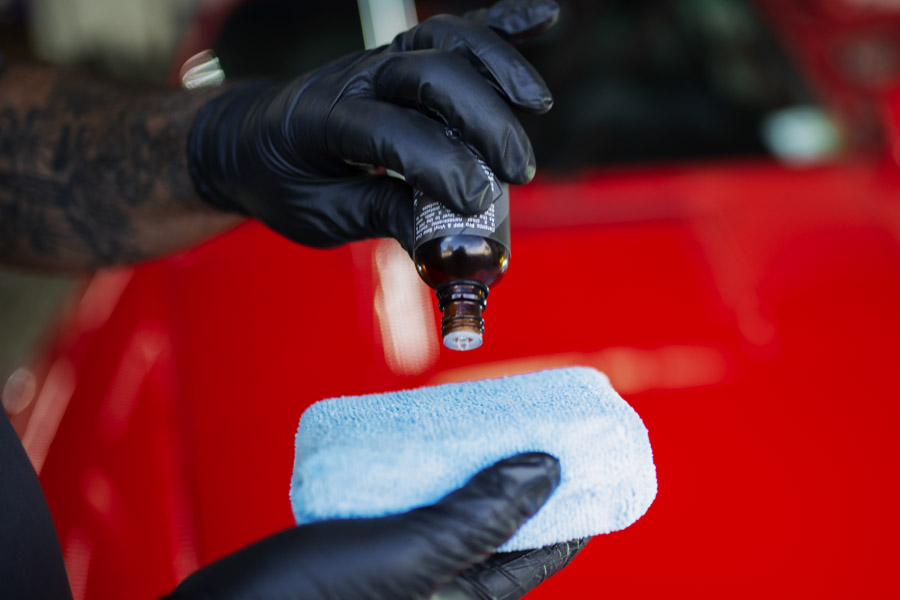 Ceramic Pro Ceramic Coatings
Ceramic Pro Elite Dealer Moncton installs the entire lineup of Ceramic Pro coatings. This includes various coatings packages and formulas created for different surfaces. We have permanent coating solutions for both the exterior and interior of your vehicle.
THE CERAMIC PRO COATINGS ELITE DEALER EXPERIENCE IN MONCTON
Ceramic Pro Elite Dealers deliver an upscale and opulent automotive detailing and protection experience. Only Ceramic Pro's coatings, PPF, and ceramic window film line-up are available through the entire Elite Dealers network. Each Elite Dealer has met or surpassed Ceramic Pro's higher standards for quality control, customer service, and professional installation.
We highly recommend paint correction to make sure your car is ready for Ceramic Pro advanced ceramic coatings. This will erase any surface scratches from bird droppings, tree sap splatters, bug bits, and swirl marks. Taking these steps is essential to getting the most out of your ceramic coating package because they guarantee that its materials will be in pristine condition, particularly the paintwork.
Are you desiring a stunning, fresh look for your automobile? Look no further; Ceramic Pro Moncton is here with the perfect solution. With our auto detailing services, your car will stay in great shape for years to come. We don't just stop there – we also provide free quotes on our services – from buses and commercial equipment all the way to watercraft!
Don't wait any longer; click the button below now to get our experts working their magic on your vehicles today.
ELITE LEVEL CERAMIC COATINGS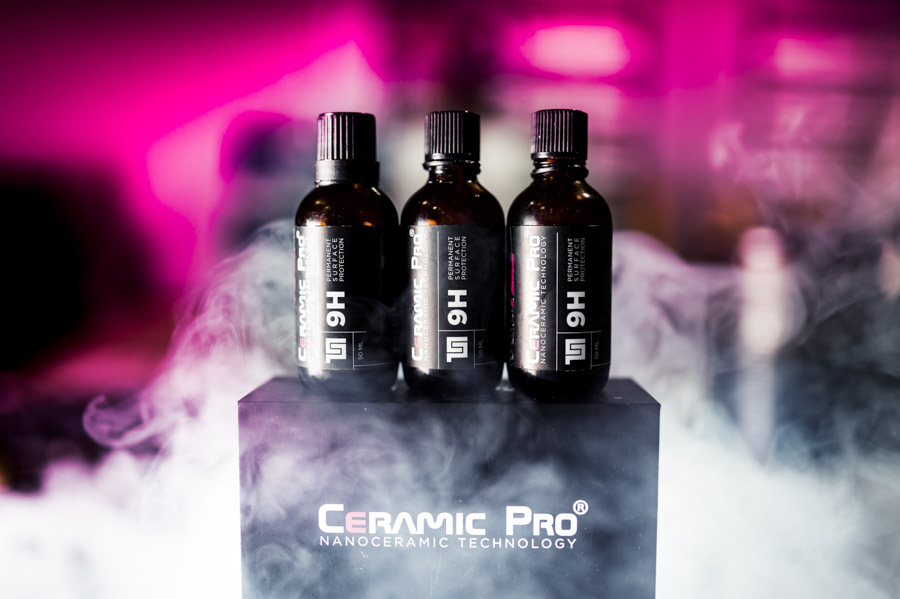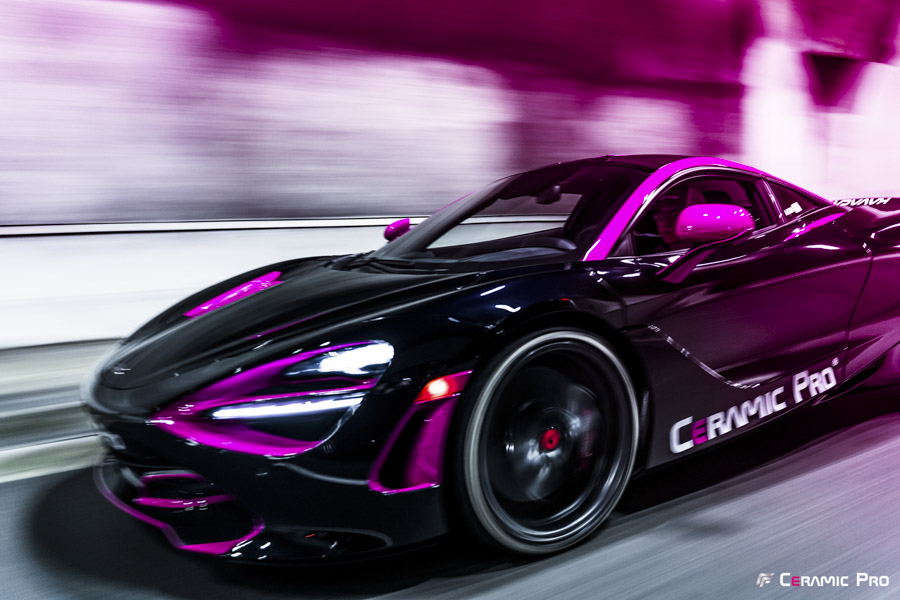 CERAMIC COATINGS IN MONCTON – The One Stop Shop You Need
If you're in search of a reliable Ceramic Pro installer in Moncton, then look no further than the expert team at Ceramic Pro Elite Moncton! Our passion is to provide top-notch products and create an extraordinary customer service experience. Not only that, but we provide our customers with unbeatable results.
Our building is only used to give your car the best ceramic coatings that are available.
Our Elite Ceramic Pro Moncton team is here to help you find the ideal protection package that fits your needs, budget, and timeline. For anyone who has inquiries about our detailing services or desires a FREE QUOTE for ceramic coating in Moncton and its neighboring cities – just press the button below. We eagerly anticipate assisting you.
Please complete the form below. A Ceramic Pro Elite Dealer representative will contact you with a free quote for your vehicle.

Ceramic Pro Nano-Ceramic Coatings Installation in Moncton, New Brunswick
A Ceramic Pro Nano-Ceramic Coating is a permanent protective shield for your vehicle's paint which is substantially harder than your paint's clear coat. The coating separates your paint from exterior contaminants and its hydrophobic qualities repel water helping to keep the surface of your vehicle clean. We offer various Ceramic Pro formulas to coat paint, carbon fiber, textiles, leather, glass, plastics, and more.