CERAMIC PRO COATINGS NORTHWEST
Ceramic Pro Coatings Elite Dealer in Northwest, Indiana.
If you're a long-time resident of North Indiana, then you know the struggle of constantly having to clean bug residue, pollen, tree sap, and bird droppings off your car. Not only is it difficult to remove from paint, windows, and headlights – it can also cause lasting damage to clear coatings and other surfaces.
While natural carnauba wax and synthetic paint sealants can help, Ceramic Pro's line of professional ceramic coatings in North Indiana lasts longer, is more hydrophobic, and amplifies the finish of materials it protects.
For several years, business and homeowners Valparaiso, Westville, Kingsbury, Beverly Shores, Alida, Union Mills, and other cities throughout Northwest Indiana in Porter County has trusted Ceramic Pro 9H nano coatings to protect their cars, trucks, SUVs, boats, off-road vehicles, and industrial equipment.
Our Ceramic Pro North Indiana location is a premier provider of nanoceramic coatings for automotive paint, carbon fiber, bare metals, gelcoat, glass, plastic trim and other materials.
If you're looking for superior protection for any vehicle with exceptional hydrophobic properties, a Carfax Verified Warranty, and installed by expert detailers, click the button below to request a quote.

What is a Ceramic Coating?
Over the years, many products have claimed to offer the best protection against premature aging. To protect your vehicle, many owners take their valued possessions to a professional detailer and have them install ceramic coatings for cars.
There are two varieties of nano ceramic coating available to consumers in 2022. Some opt for the easy-to-install sprayable variety that simply sits on top of the surface and mimics legitimate ceramic coatings' gloss and hydrophobic properties. The other type of coating fills microscopic pores and solidifies on the surface, providing a more durable solution.
The most successful specialists use an electrical or covalent connection to install their product in a controlled setting. This creates an electromagnetic or covalent bond that fuses the surface together. Ceramic Pro introduced this type of solution to North America in 2014.
Professional-grade nano ceramic coatings use nanotechnology to fill in tiny imperfections on porous surfaces. The coating hardens or cures quickly, resulting in a very smooth and tough layer of protection.
Ceramic Pro is unique because we offer a custom ceramic coating for any surface, including glass, leather, plastics, vinyl, and textiles. We also provide boat (Gelcoat and fiberglass), automobile clear coats, and raw metal or painted surfaces.
Take some time to review a few of our most popular Ceramic Pro 9H coating packages posted below. Click the buttons to request a free quote to protect your car's exterior and interior.
CERAMIC PRO NANO-CERAMIC COATING PRODUCTS
CERAMIC PRO AUTOMOTIVE PACKAGES
GOLD PACKAGE
Lifetime Warranty
The Gold Package consists of 4 layers of Ceramic Pro 9H applied to the vehicle's paint, providing permanent protection with a lifetime warranty. An additional layer of protection is added to exposed areas including windshield and wheels.
Includes
4 Layers of 9H
1 Layer of Top Coat
1 Layer of 9H on plastics
1 Layer of Wheel & Caliper on wheel faces
1 Layer of Glass on windshield
SILVER PACKAGE
5 Year Warranty
The Silver Package includes 1 layer of Ceramic Pro 9H applied over the vehicle's paint, providing protection from the elements and a 5 year warranty. An additional protective layer is added to other areas including windshield and wheels.
Includes
1 Layer of 9H
1 Layer of Top Coat
1 Layer of 9H on plastics
1 Layer of Wheel & Caliper on wheel faces
1 Layer of Glass on windshield
BRONZE PACKAGE
2 Year Warranty
The Bronze Package consists of 1 layer of Ceramic Pro Top Coat applied over the vehicle's paint. This coating protects against light scratching and provides a beautiful glossy finish with a 2 year warranty. An additional protective layer is added to other areas including windshield and wheels.
Includes
1 Layer of Top Coat
1 Layer of Top Coat on plastics and wheels
1 Layer of Top Coat on plastics
1 Layer of Glass on windshield

CERAMIC COATING INSTALLATION SERVICES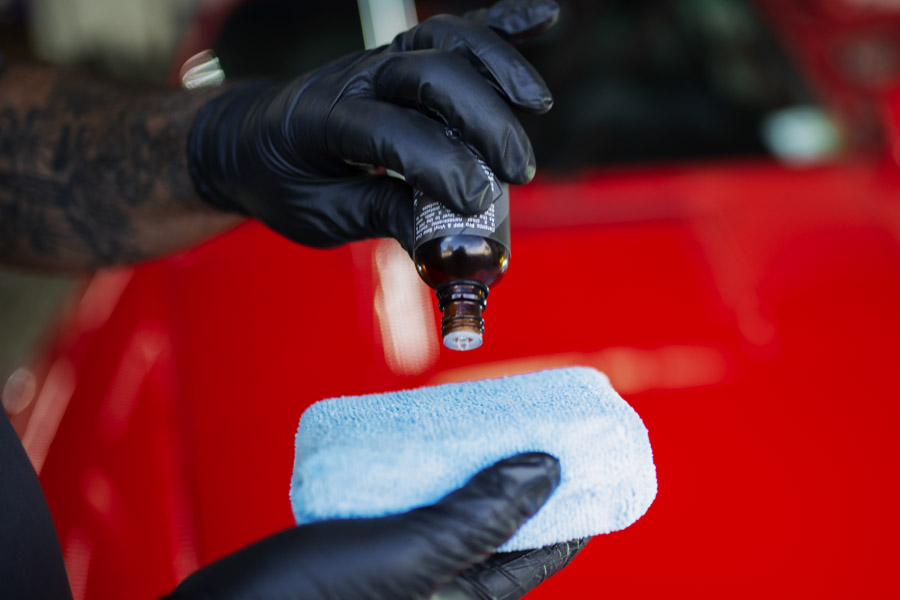 Ceramic Pro Ceramic Coatings
Ceramic Pro Elite Dealer Northwest installs the entire lineup of Ceramic Pro coatings. This includes various coatings packages and formulas created for different surfaces. We have permanent coating solutions for both the exterior and interior of your vehicle.
THE CERAMIC PRO COATINGS ELITE DEALER EXPERIENCE IN NORTHWEST, INDIANA
Ceramic Pro Elite Dealers offer residents of North Indiana and surrounding cities and towns in North Indiana County a one-stop shop for all their vehicle protection and detailing services. Each Elite Dealer has surpassed Ceramic Pro's elevated standards for quality assurance, elevated customer service, and expert installation.
Americana Global's aftercare products are the perfect addition to Ceramic Pro's line-up, including ceramic coatings, paint protection film, and window tint. All Elite Dealers use these top-of-the-line products to prepare and care for your vehicle after installation. They also offer them to customers and are more than happy to teach them how to properly care for their coatings, PPF and window film.
We always suggest paint correction first before applying a ceramic coating. Our team of professional detailers will use a special method to get rid of any surface damage from bird droppings, tree sap, bug splatters, and swirl marks. This prepares your vehicle for a Ceramic Pro coating package – which will intensify the look of the materials it is applied to, including the paint on your car.
Our Ceramic Pro coatings are the best in car detailing and will make your seats, carpets, dashboard, door panels, and infotainment technology displays look brand new. This solution is much better than using cheap sealants on your entire car.
If you've just purchased a new Tesla, Porsche, BMW, or other luxury vehicle, truck, or have watercraft you want to protect for years, click the button below to request a FREE QUOTE from the auto detailing experts at Ceramic Pro North Indiana.
ELITE LEVEL CERAMIC COATINGS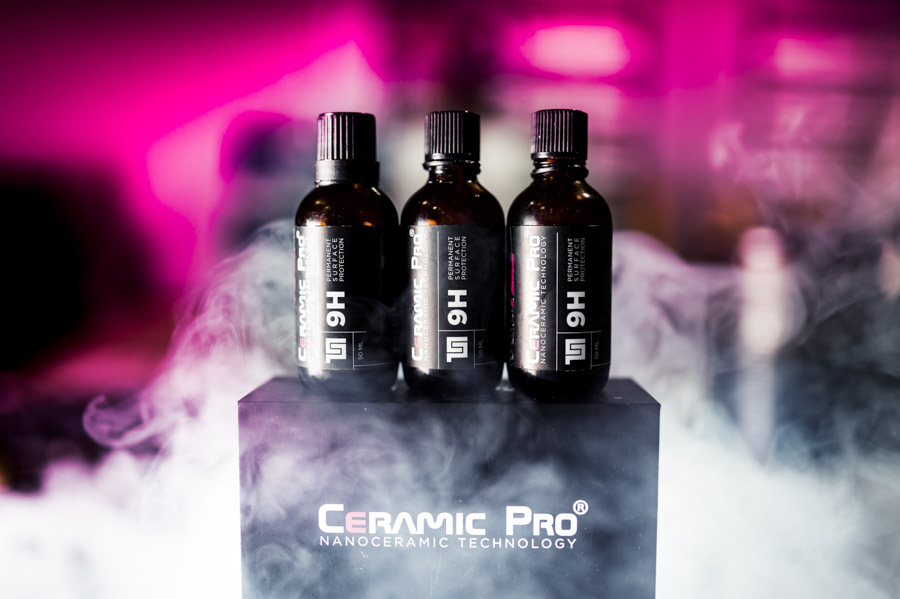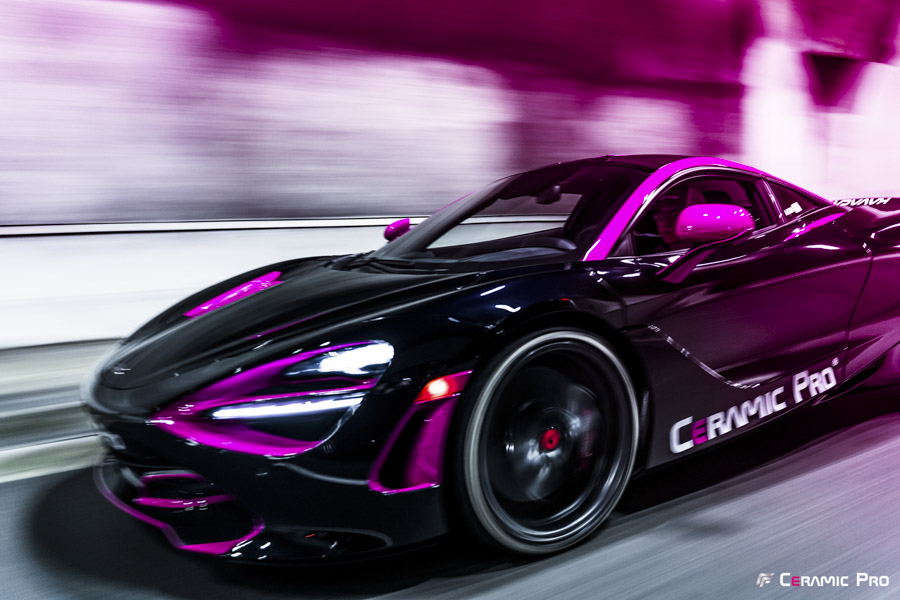 Please complete the form below. A Ceramic Pro Elite Dealer representative will contact you with a free quote for your vehicle.

Ceramic Pro Nano-Ceramic Coatings Installation in Northwest, Indiana
A Ceramic Pro Nano-Ceramic Coating is a permanent protective shield for your vehicle's paint which is substantially harder than your paint's clear coat. The coating separates your paint from exterior contaminants and its hydrophobic qualities repel water helping to keep the surface of your vehicle clean. We offer various Ceramic Pro formulas to coat paint, carbon fiber, textiles, leather, glass, plastics, and more.