Ceramic Pro Queen City – Ceramic Coatings, Paint Protection Film, and Window Films
For residents of Charlotte, Lake Norman, Rock Hill, Cornelius, Concord, and other cities in Mecklenburg County, Ceramic Pro Queen City is the go-to spot for expert-grade ceramic coatings, paint protection films, and window tints. Our Ceramic Pro branch in Queen City has been a proven leader in professional vehicle protective treatments for years and offers an upscale solution for each client we serve.
When you visit a Ceramic Pro Elite Dealer – you'll receive a level of professionalism, courtesy, and luxury never seen in the automotive restyling and detailing industry. We exclusively sell and install our Flagship Ceramic Pro Coatings, Paint Protection Film, or heat blocking Ceramic Window Film. We'll develop an affordable solution tailored to quality and value for years, whether you own a Mercedes, Audi, Porsche, Lamborghini, or any other vehicle.
If you'd like to learn more about our ceramic coating, PPF, or window tint services or receive a free quote on any of our Ceramic Pro auto restyling packages, click the button below.
The Ceramic Pro system offers a solution for coating and protecting every single surface on your vehicle, inside and out. We have specific coating formulations for various surfaces. These surfaces include your vehicle's paint, carbon fiber trim, metal trim, exterior plastics and rubbers, interior vinyl, leather and textiles. Every single surface of your car can be coated for protection. Imagine not having to worry about staining your vehicle's luxury interior with coffee spills? Any spills can be easily wiped down since they sit on the surface and don't penetrate.

The Ceramic Pro Queen City Elite Dealer Experience
In recent years, those who work or live near downtown Charlotte have had to become increasingly mindful of how to protect their vehicles from environmental damage. New cars' reduced clear coating quality, increased industrial fallout and smog, and other factors quickly degrade a car's exterior and interior.
We provide an enhanced and elegant automobile detailing experience at our Ceramic Pro Elite facility. We are a team of professional installers and detailers dedicated to providing Queen City drivers with a one-stop shop for all things auto detailing, protection, and restyling.
What is a Ceramic Pro Elite Dealer?
The Ceramic Pro Elite Dealer program was created to provide Queen City automobile owners with exceptional detailing and vehicle protection experience. The Ceramic Pro Queen City location underwent rigorous corporate training before being designated as an Elite Dealer. It ensures that they stay up to date on coatings, PPF, window film, and paint correction techniques.
Elite Dealerships exclusively offer Ceramic Pro coatings, paint protection films, and window tints. This assures quality and gives vehicle owners peace of mind knowing their protective goods come from the same reliable manufacturer. It also enables Queen City Ceramic Pro customers to have everything they need all in one location.
We want you to have an excellent experience when visiting any Elite Dealer of Ceramic Pro. Our main goal is to improve your experience and maintain consistency when visiting any Elite Dealer of Ceramic Pro. The emphasis on improving the client's experience is critical. The entire Ceramic Pro Elite Dealer process, from arrival to the day you depart with your secure automobile, is tailored to provide a fantastic experience.
If you're ready to begin your Elite Dealer experience in Queen City, click the button below to request a free quote.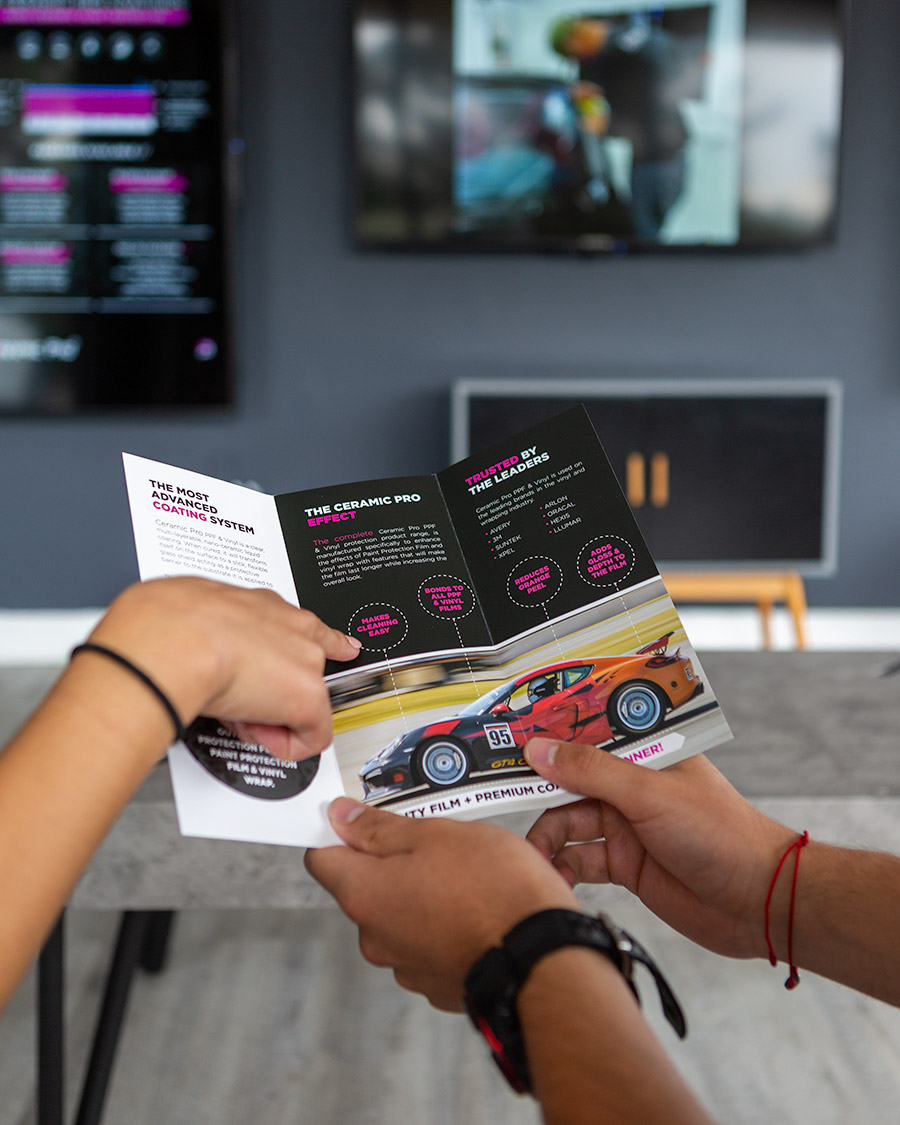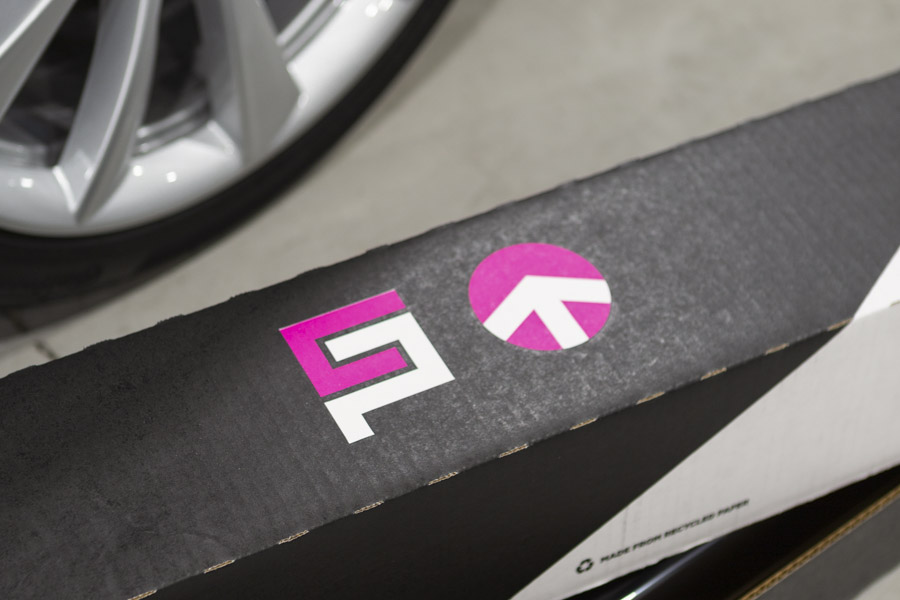 Ceramic Pro Coatings
Ceramic Pro Queen City Elite Dealer offers the complete line of Ceramic Pro professional nano-ceramic coatings. Ceramic Pro has proprietary nano-ceramic coating formulas for every surface on your vehicle. These include surfaces on the exterior and interior of your car, truck or SUV.
Learn More

KAVACA Paint Protection Films
As a full service Ceramic Pro Elite Dealer, Ceramic Pro Queen City North Carolina is a factory-trained installer of KAVACA Paint Protection Films. KAVACA PPF includes our flagship KAVACA Ceramic Coated PPF and KAVACA Matte Finish PPF. Our films offer unparalleled protection for your paint in both gloss and matte.
Learn More

KAVACA Window Films
Ceramic Pro Elite Dealer Queen City installs KAVACA Advanced Window Films. KAVACA Window Films offer supreme IR filtering at any tint percentage level. The available lineup is vast, including many tint percentages, filtering levels and tint tones.
Learn More
The Facts About Ceramic Coatings, PPF, and Window Tint in Queen City
Automotive Detailing Service in Queen City, North Carolina
Automotive paint clear coats on a vehicle can degrade rapidly due to continual UV exposure, high humidity, and severe weather. Gel coat, wood, and exposed metals on watercraft, industrial equipment, and motorcycles are all susceptible to oxidation, corrosion, and rust due to the same factors.
Ceramic coatings applied by professional detailers in Queen City can help to prevent wear and tear, prolong the lifespan of vehicles, and maintain the look of factory paint jobs.
Ceramic Pro Queen City is an Elite Dealer in Charlotte, North Carolina that offers detailing services such as flood damage restoration, interior cleaning, and maintenance inspections or service for nanocoatings and paint protection film.
Our staff can also perform paint correction, removing surface damage caused by bird droppings, tree sap, bug splatters, and swirl marks. This will prepare your automobile for a Ceramic Pro coating package, improving the materials' quality and durability.
If you're looking for a premium detailing experience in Queen City, or just want to make sure your everyday driver or collectible car is detailed by experts, stop by our shop or set up a free quote today.
Charlotte, nicknamed "The Queen City" is a seated in Mecklenburg County, North Carolina, and is known for historic significance in American history, but also NASCAR! Here in Queen City, we have an affinity for all things motorsports, and it shows with our multiple race tracks such as Carolina Speedway, Charlotte Motor Speedway, East Lincoln Motor Speedway, and driving schools like Seat Time American Racing School, and of course NASCAR Hall of Fame.
Charlotte Motor Speedway, 5555 Concord Parkway South, opened in 1960, and features a 4-turn, quad oval, asphalt track that is 1.5 miles long with 24-degree turns and 5-degree straight stretches, and has a NASCAR Road Course, nicknamed: Roval.
Roval is a 2.28 mile, asphalt, track with 17-turns, also with 24-degree oval turns, and 5-degrees on the straight stretch. Race lap record was set in 2019 by William Byron with a 1:22:144. Records like this are legend, and just down the I-85 South, in down town Charlotte is the NASCAR Hall of Fame over on 400 E. Martin Luther King Jr. Blvd. NASCAR Hall of Fame opened in 2006, with most notable features being the "High Octane Theater" screening room, along with Glory Road which is a 33-degree banked ramp modeled after Talladega Super Speedway, and Heritage Speedway. Heritage Speedway is the seven decade history of NASCAR showcasing historic artifacts & memorabilia.
If racing isn't your speed but you're in downtown Charlotte, be sure to check out any one of our museums: Discovery Place with its epic IMAX screen over on W 6th St, or Mint Museum Uptown with it's amazing American and European art scene over on S Tyron St!
The Ultimate Automotive Protection Solution – Ceramic Pro Elite Queen City
Ceramic Pro Elite Queen City is a one-stop shop for vehicle protection in Queen City. We're committed to exceeding your expectations by offering a clean, pleasant, and inclusive atmosphere staffed by a team of skilled detailers in Queen City who will genuinely care for your car.
Contact the Ceramic Pro Queen City team whether you're looking to protect your Porsche, Tesla, marine vessel, truck, SUV, or other vehicles with ceramic coating, paint protection film, ceramic window tint, or all three products today. We look forward to serving you.
Get a free quote today. Click or tap on the "Get a Free Quote" button, fill out the form and submit. A knowledgeable Ceramic Pro representative will get back to you shortly with a free quote for your vehicle and specific needs.
Get a Free Quote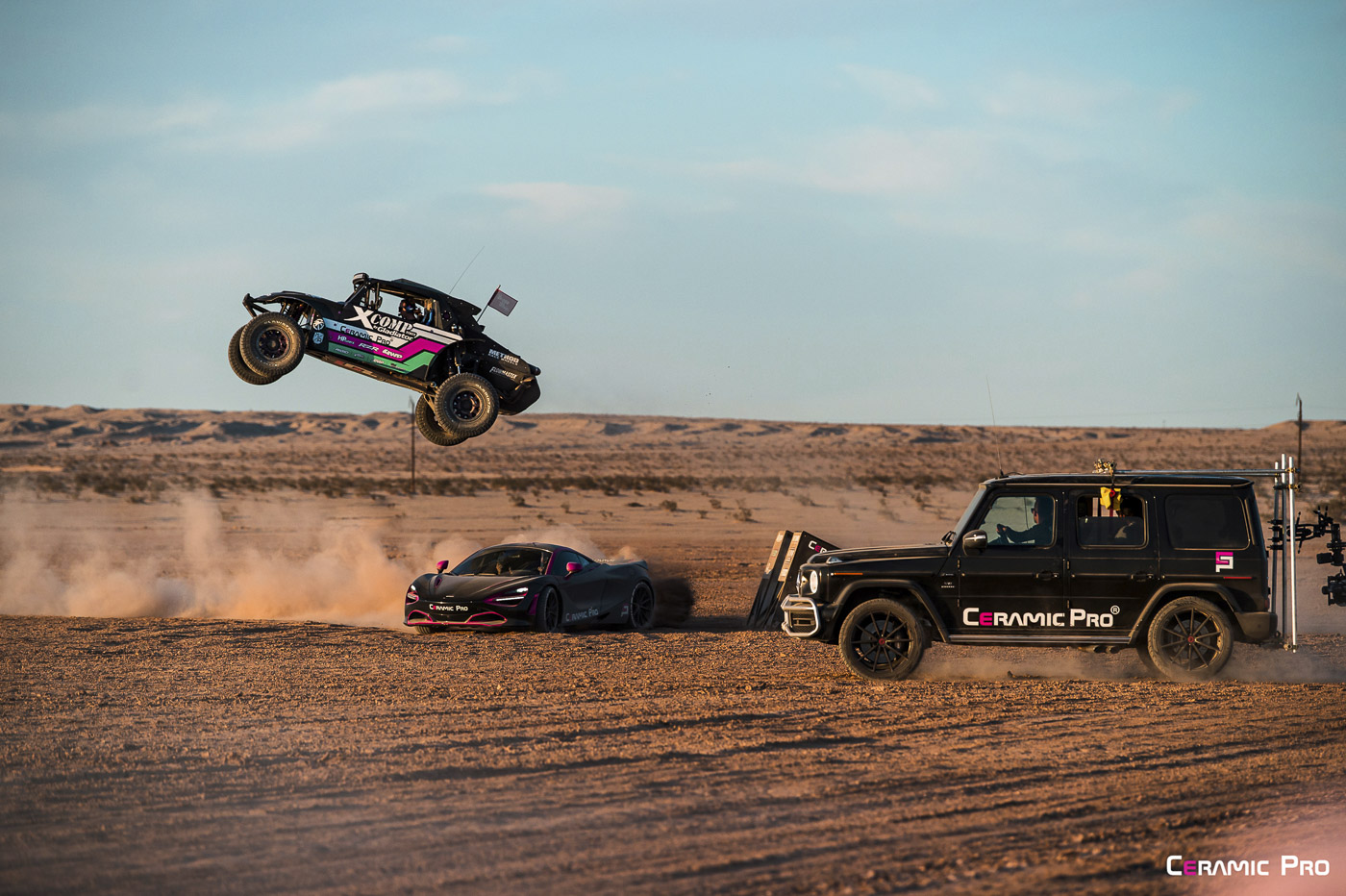 REDEFINING ELITE SERVICE FOR COATINGS, PPF AND TINT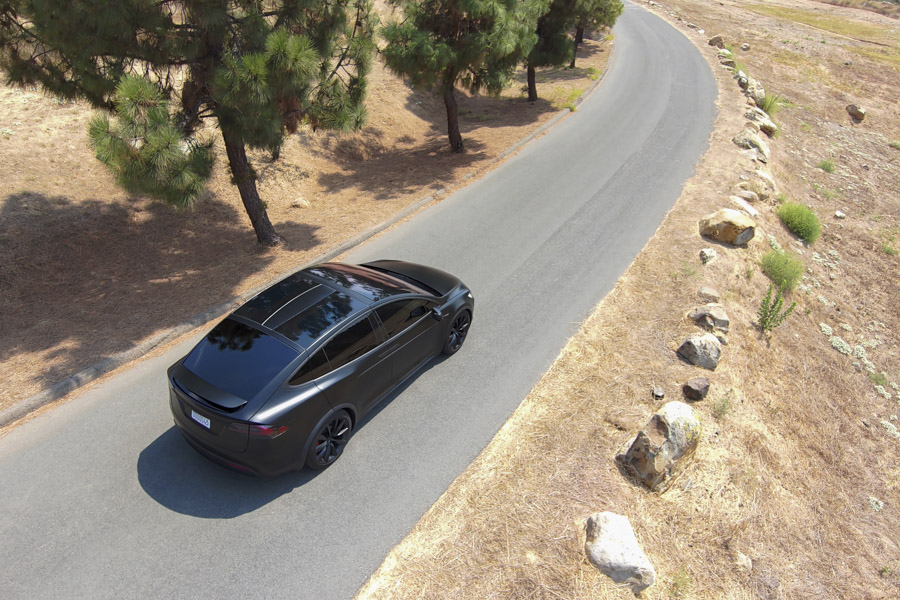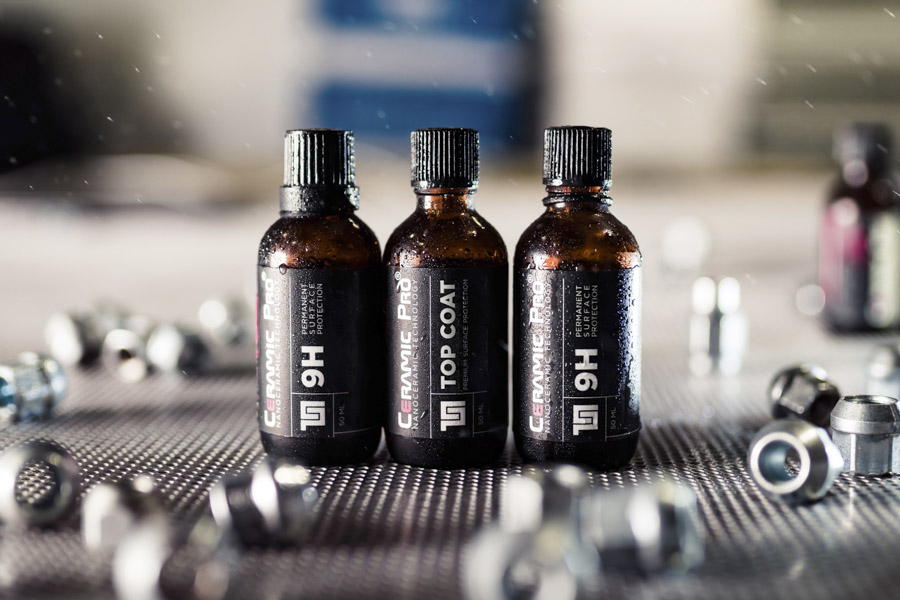 Please complete the form below. A Ceramic Pro Elite Dealer representative will contact you with a free quote for your vehicle.

Ceramic Pro Coatings, KAVACA PPF and Window Tint in Queen City, North Carolina.
Ceramic Pro offers the most complete surface protection system in the world. Our products and services are packed with the very latest in nano-technology. The performance of each coating and film speaks for itself. Are you ready to try the best surface protection system in the world?
WHAT IS A CERAMIC PRO ELITE DEALER?
What makes a Ceramic Pro Elite Dealer special?
A Ceramic Pro Elite Dealer represents the pinnacle of surface protection service. Elite Dealers are required to pass a rigorous factory-training program in order to ensure above-average skills in the installation of Ceramic Pro and KAVACA products. This means Elite Dealer staff are expected to offer Ceramic Pro Coatings, KAVACA PPF and KAVACA Window Film installation services that exceed the expectations normal to most installers.
Additionally, Ceramic Pro Elite Dealers carry every Ceramic Pro and KAVACA product. This makes it so the customer can enjoy a single-source solution for the protection of their entire vehicle as well as the prep required to achieve this. All detailing and paint correction prep is done with Americana Global professional detailing products. All this contributes to consistency and great results seldom possible without such strict guidelines on quality and performance-based results.
Finally, the focus on the customer's experience is paramount. Elite Dealers are required to offer certain shop amenities not available from many installers. The entire experience, from arrival to departure with a finished vehicle is catered to provide a pleasurable experience and exude confidence.