KAVACA CLEAR BRA PAINT PROTECTION FILM RAPID CITY
KAVACA Paint Protection Film Elite Dealer in Rapid City, South Dakota
Residents in Rapid City, Sturgis, Deadwood, Custer, and other cities surrounding the Black Hills in Pennington County, South Dakota trust Ceramic Pro Elite Rapid City as their go-to source for professional-grade paint protection film or PPF.
Our Ceramic Pro Elite Dealer offers custom wrapping packages, such as a full front, clear bra, or whole vehicle wrap. Paint Protection Film (PPF) is the perfect choice for keeping your car secure from rocks and stones, road debris, environmental pollutants, and harmful UV rays. With PPF you can rest assured that your car will be safely guarded!
KAVACA Paint Protection Film is an essential element of Ceramic Pro's pioneering Ultimate Armor package – the first warranty for unlimited vehicle protection recognized and documented by Carfax.
If you'd like to learn more about paint protection film installation in Rapid City, South Dakota, click the button below to request a FREE QUOTE.
Request a Free Quote
What is Paint Protection Film in Rapid City South Dakota?
Blowing winds and storms cause significant property damage – especially if the storms pass rapidly through the region. The high-impact regions of any car are susceptible to serious damage because of this road debris.
In South Dakota, deteriorating asphalt during hot weather or storms can have just as negative an impact. Ceramic car coatings offer a higher level of scratch resistance and help prevent superficial scratches; however, they cannot provide the same amount of protection as PPF or transparent bras.
A paint protection film is a highly durable urethane film, typically transparent in nature, installed by professional automotive detailing experts on the exterior components of vehicles and commercial equipment.
If your car, truck, SUV, or commercial RV is in Rapid City, then it's likely that its headlights, front bumper, hoods, fog lights, and side-view mirrors and fenders may be treated with a PPF. These are the high-impact areas where debris on the roadways strikes your vehicle and creates damage.
When properly prepared and installed by factory-trained specialists—which can last more than ten years if done correctly—it should also can endure for up to ten years.
Whether you're looking to protect your car's paint job or maintain the value of a cherished automobile, clear bras and PPF are two great options available. This protection is perfect for any luxury vehicle such as Dodge full-size trucks, BMWs, Porsches, Teslas and Lucids that deserve superior care. Invest in these solutions now so you can maximize their resale value later!
Ceramic Pro Elite Rapid City offers you two PPF styles: our revolutionary KAVACA Ceramic Coated PPF to the ultra-stylistic Matte PPF. We also provide ceramic window tinting services – so you can protect your entire vehicle in one stop.
Look below at some of the top features of our paint protection film options offered at Ceramic Pro Rapid City.
KAVACA PAINT PROTECTION FILM PRODUCTS
KAVACA Matte Finish Paint Protection Film
KAVACA Matte Finish Paint Protection Film is the film to choose if you are looking for that modern satin paint look without the drawbacks that come with matte paint. KAVACA Matte Finish PPF protects the original finish of your vehicle and allows you to go for that matte look even if your original paint is gloss. The film can of course also be used over matte paint. Matte Finish PPF heals from minor scratches with applied heat, such as regular sunlight.
Learn More

KAVACA Ceramic Coated Paint Protection Film
KAVACA Ceramic-Coated Paint Protection Film is the film of choice if you would like the benefits of coating your film with Ceramic Pro without having to go through that extra cost and installation time. The film is coated with Ceramic Pro PPF and Vinyl formula during production. This means that as soon as the film is on your car you can benefit from all the hydrophobic qualities of a Ceramic Pro coating in a single installation step.
Learn More

PAINT PROTECTION FILM INSTALLATION SERVICES

KAVACA Paint Protection Films
Ceramic Pro Elite Dealer Rapid City installs KAVACA Advanced Window Films. KAVACA Window Films offer supreme IR filtering at any tint percentage level. The available lineup is vast, including many tint percentages, filtering levels and tint tones.
THE CERAMIC PRO ELITE DEALER EXPERIENCE – EXPERT PPF INSTALLATION IN RAPID CITY SOUTH DAKOTA
At Ceramic Pro, our Elite Dealer program is dedicated to supplying vehicle owners with a top-notch car detailing and protection experience. Specifically, we provide exclusive access to 9H Paint Protection Film, KAVACA Paint Protection Film, and Window Tint through our select group of dealers.
The Rapid City Ceramic Pro Elite team is renowned for providing exceptional detailing and remarkable care to each car they work on. Moreover, the Carfax verified warranties of all cars that receive a Ceramic Pro coating are transferrable to future owners, allowing them peace of mind.
In fact, Ceramic Pro was the company that collaborated with Carfax to create the automotive appearance protection reporting.
If you have questions about paint protection film in Rapid City installation for your vehicle or want a free quote – click the button below. We look forward to serving you.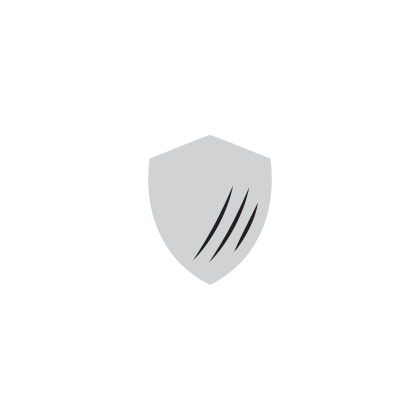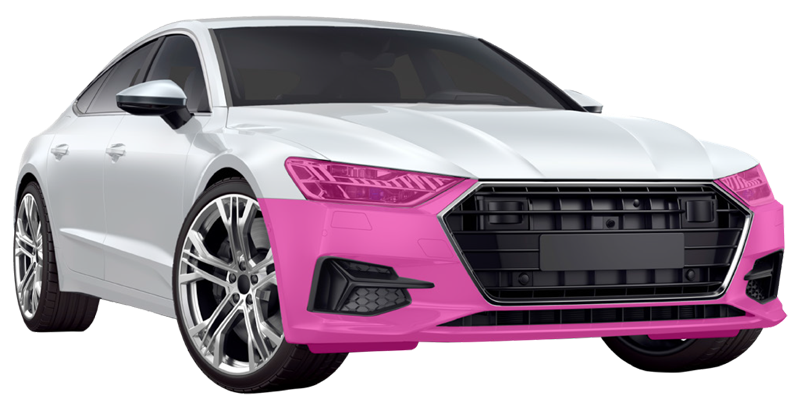 Full Front Bumper
Headlights
Fog lights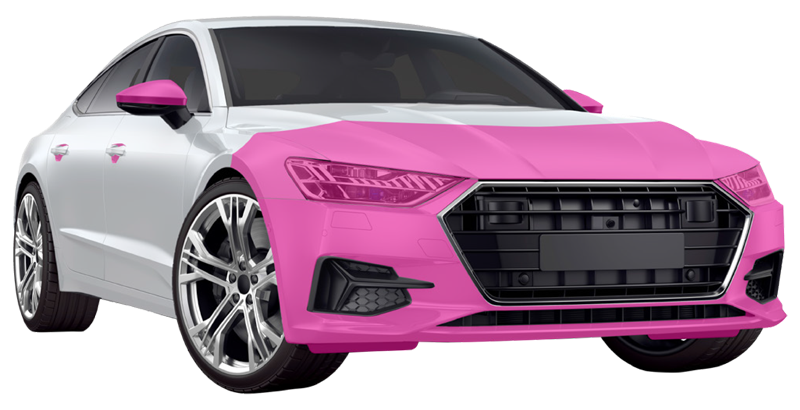 Full Front Bumper
Headlights
1/3 of the Hood and Fenders
Front Side Mirrors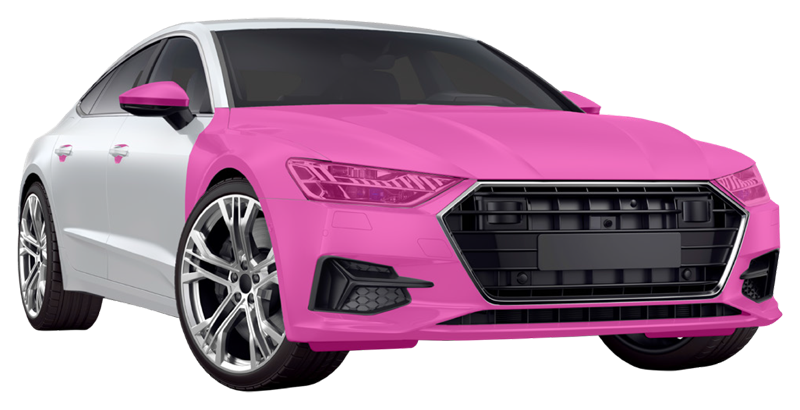 Full Front Bumper
Full Hood
Full fenders
Front Side Mirrors
Headlights
Fog lights
Door Cups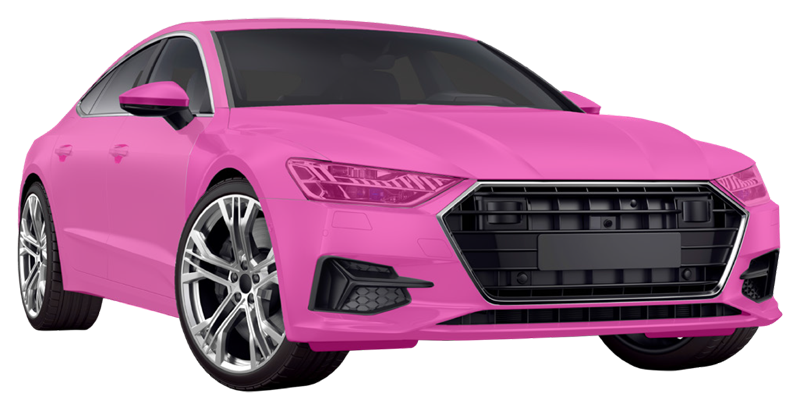 Entire car – all painted surfaces of the vehicle and headlights.
*Available package options vary by installer. Custom coverage options also available.
ELITE LEVEL PPF INSTALLATION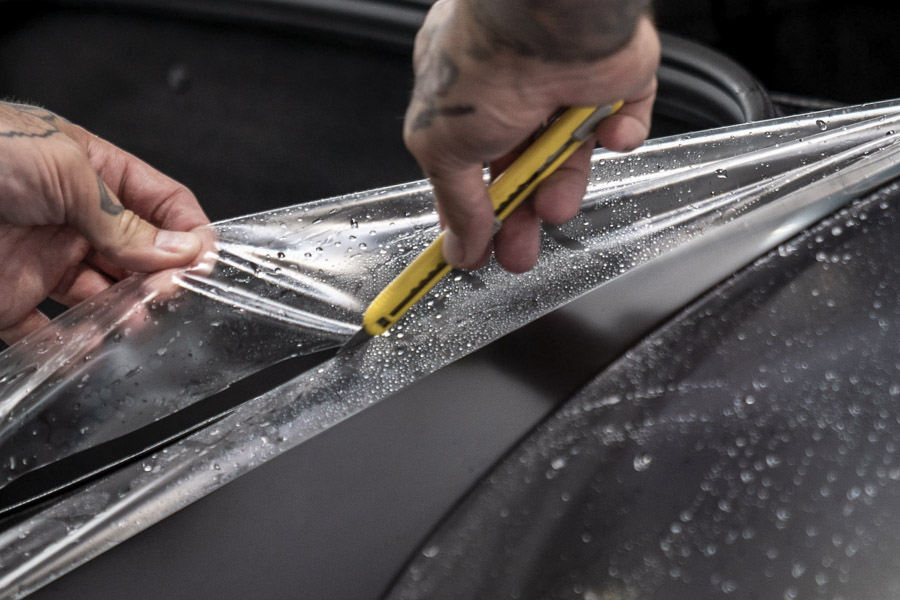 Ceramic Pro Paint Protection Film in Rapid City South Dakota
KAVACA Paint Protection Film is the most effective self-healing PPF on the market. We have several types, including our innovative Ceramic Coated Paint Protection Film, which combines nanoceramic technology with the defensive characteristics of PPF.
We also provide a Matte Finish PPF to give your glossy paint job a satin finish. Whether you're searching for a clear bra installation or an entire vehicle PPF installation in Rapid City, our Ceramic Pro Elite Dealer can help.
Please complete the form below. A Ceramic Pro Elite Dealer representative will contact you with a free quote for your vehicle.

KAVACA Regenerating Paint Protection Film in Rapid City, South Dakota.
Ceramic Pro KAVACA Regenerating Paint Protection Film is the most advanced self-healing PPF available today. We offer various types, including Instant-Healing clear bra film which requires no heat to self-heal. Additionally, we also carry Matte Finish PPF and Ceramic-Coated PPF.