KAVACA CLEAR BRA PAINT PROTECTION FILM REDLANDS
KAVACA Paint Protection Film Elite Dealer in Redlands, California
The Elite Dealer program is a big deal, and Ceramic Pro Redlands is proud to be a part of it. They offer services like ceramic coatings and window tinting that can't be beat when it comes to protecting cars. You don't need to look any further than our certified professionals if you want a great job installing paint protection film or any other service. With us – experience excellence in car care today.
Since we started, we've covered cars, trucks, SUVs, commercial equipment, boats, watercraft, and off-road vehicles. Our team serves residents of Redlands, Mentone, Yucaipa, Ordway, Highland, Loma Linda, and other cities in San Bernadino County.
If you'd like to learn more about our ceramic coatings, paint protection film, or window tint – or receive a free quote for these and other detailing services offered at Ceramic Pro Elite Redlands, click the button below.
Request a Free Quote

What is Paint Protection Film in Redlands California?
Ceramic Pro Elite Redlands is the best place to get your car detailed because they only use the best products on the market. Our team has had a lot of training, so they know exactly how to apply and maintain ceramic coatings, PPF, and window film so that they work best.
KAVACA Paint Protection Film (PPF or clear bra), and a wide range of Ceramic Window Tint in several VLTs or color at our Redlands Elite Dealer. At Ceramic Pro Elite Redlands, our paint correction is done with the utmost care by a staff that has been trained to do so.
After one of our professional corrections, we promise that the surface of your car will be free of flaws like swirl marks and small scratches.
Plus, this precise work sets the stage for a flawless coating installation.
If you have questions about the quality services we provide here at Ceramic Pro Elite Redlands, please feel free to contact us for a complimentary quote today.
KAVACA PAINT PROTECTION FILM PRODUCTS
KAVACA Matte Finish Paint Protection Film
KAVACA Matte Finish Paint Protection Film is the film to choose if you are looking for that modern satin paint look without the drawbacks that come with matte paint. KAVACA Matte Finish PPF protects the original finish of your vehicle and allows you to go for that matte look even if your original paint is gloss. The film can of course also be used over matte paint. Matte Finish PPF heals from minor scratches with applied heat, such as regular sunlight.
Learn More

KAVACA Ceramic Coated Paint Protection Film
KAVACA Ceramic-Coated Paint Protection Film is the film of choice if you would like the benefits of coating your film with Ceramic Pro without having to go through that extra cost and installation time. The film is coated with Ceramic Pro PPF and Vinyl formula during production. This means that as soon as the film is on your car you can benefit from all the hydrophobic qualities of a Ceramic Pro coating in a single installation step.
Learn More

PAINT PROTECTION FILM INSTALLATION SERVICES

KAVACA Paint Protection Films
Ceramic Pro Elite Dealer Redlands installs KAVACA Advanced Window Films. KAVACA Window Films offer supreme IR filtering at any tint percentage level. The available lineup is vast, including many tint percentages, filtering levels and tint tones.
THE CERAMIC PRO ELITE DEALER EXPERIENCE – EXPERT PPF INSTALLATION IN REDLANDS CALIFORNIA
Our Ceramic Pro coatings are carefully made so that they can be used on cars, boats, fiberglass, carbon fiber, and vinyl, among other things. Our superior products can also protect wheels & calipers, automobile glass surfaces, as well as interior items like Alcantara leathers or polymers with just one application!
For your convenience, we offer two different types of paint protection films: KAVACA Ceramic Coated PPF and KAVACA Matte Finish PPF. These unique products are coated with nanotechnology on the adhesive layer, which eliminates any tiny chips in your car's paint during installation.
It shields your Tesla, Dodge Truck, Challenger, or Hellcat, BMW, or RV from road debris damage, environmental harm, and natural poisons while maintaining a high level of transparency for excellent clarity.
However, UV rays can harm your car's interior as well. Dashboard plastics and leathers can get broken or burned if they aren't protected. Even your skin can get burned. Ceramic Pro Elite Redlands offers KAVACA Ceramic Window Tinting that creates a strong barrier against these hazardous effects while in the air or at higher altitudes, giving you ultimate protection for your daily ride or collectible car.
Once you've had a coating, PPF, or window tint package installed by Ceramic Pro Elite Redlands, it's easy to schedule your yearly inspections. They will give you all the information you need to submit your warranty and give you tips on how to take care of the coatings and films, so they last for a long time.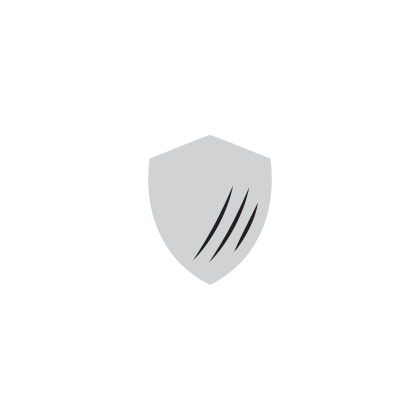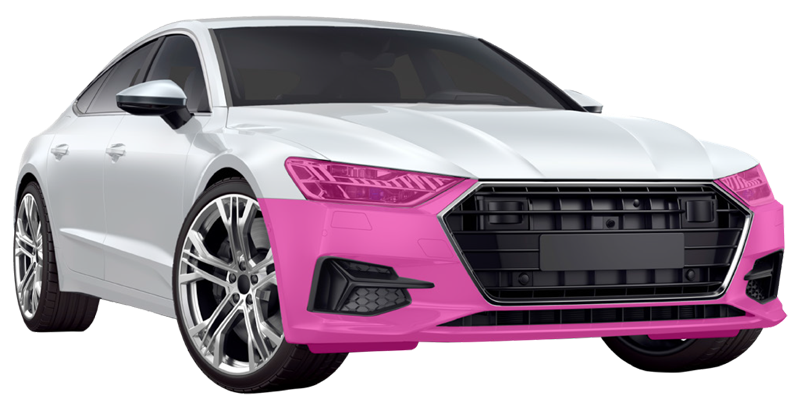 Full Front Bumper
Headlights
Fog lights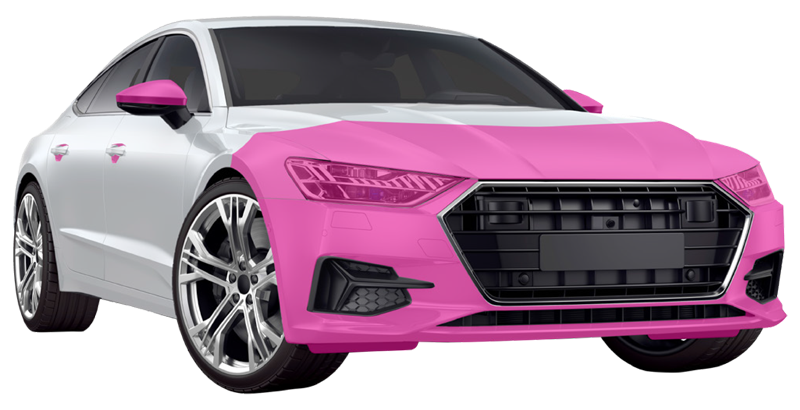 Full Front Bumper
Headlights
1/3 of the Hood and Fenders
Front Side Mirrors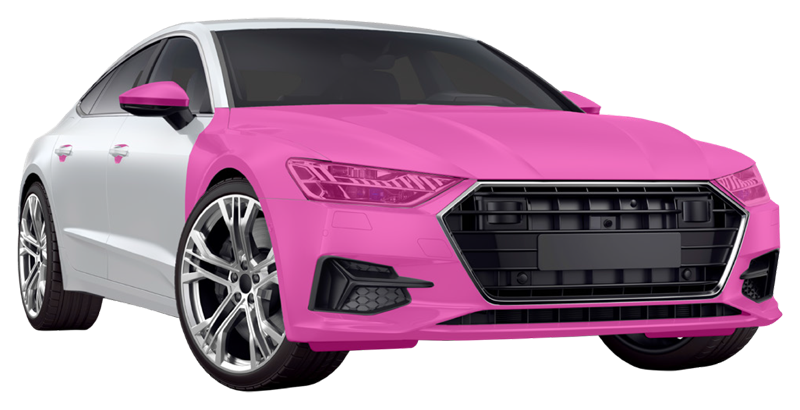 Full Front Bumper
Full Hood
Full fenders
Front Side Mirrors
Headlights
Fog lights
Door Cups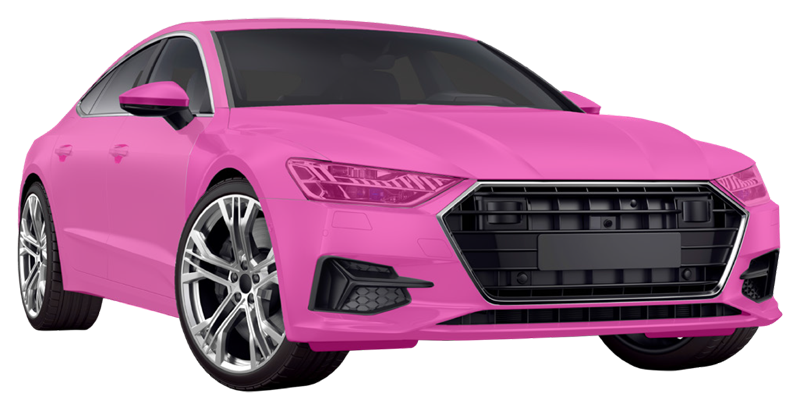 Entire car – all painted surfaces of the vehicle and headlights.
*Available package options vary by installer. Custom coverage options also available.
ELITE LEVEL PPF INSTALLATION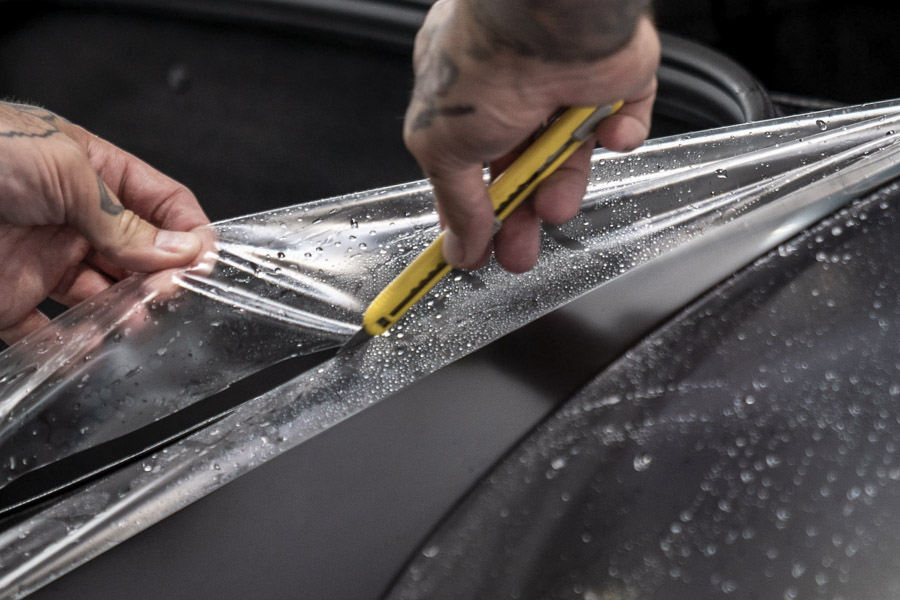 Ceramic Pro Paint Protection Film in Redlands California
The best place to protect your car, truck, SUV, boat, or other vehicle is at Ceramic Pro Elite Redlands. We try to make sure the place is clean and welcoming, and each of our professional detailers in Redlands will treat your car with the utmost care and respect.
With top-notch service from a dedicated staff, you can be sure we'll exceed all expectations!
If you want to protect your Porsche, Tesla, lake boats, watercrafts, trucks, and SUVs with ceramic coating or paint protection film, contact the Ceramic Pro Redlands team today. You can also get our premium window tint for a truly complete look. We are passionate about meeting all of your automotive needs, and we cannot wait to serve you.
Please complete the form below. A Ceramic Pro Elite Dealer representative will contact you with a free quote for your vehicle.

KAVACA Regenerating Paint Protection Film in Redlands, California.
Ceramic Pro KAVACA Regenerating Paint Protection Film is the most advanced self-healing PPF available today. We offer various types, including Instant-Healing clear bra film which requires no heat to self-heal. Additionally, we also carry Matte Finish PPF and Ceramic-Coated PPF.