CERAMIC COATINGS SAN DIEGO
Ceramic Pro Elite Dealer in San Diego, California.
A vehicle purchase is an investment. As EV and performance technology improves and automakers continue to push the envelope on luxury appointments – the need for professional aftermarket automotive protection products is increasing. This drives many car, truck, and SUV owners to search for professional detailers who offer ceramic coatings in San Diego. Modern ceramic technology is the best way to protect your vehicle – on the inside and out.
Ceramic Pro is a global leader in nanotechnology protective solutions. We are the company that introduced nano-ceramic coatings in the form of our flagship product – Ceramic Pro 9H, to San Diego and the United States in 2015. Since then, we've expanded our auto detailing presence to include over 3,500 certified professional installers of nanocoating formulations for automotive paint, glass, plastic trim, wheels & calipers, interior leather, textiles, and commercial equipment.
Making the wise decision to protect your vehicle with Ceramic Pro nano-ceramic coatings will protect your vehicle from exposure to UV rays, bird droppings, tree sap, environmental or industrial fallout, acid rain, and other natural toxins. Having paint correction to remove swirl marks completed prior to installation will enhance the depth, gloss, and shine of your clear coat and vehicle's paint.
Further, when the vehicle is protected – it provides a semi-permanent protective layer and invisible shield that makes the surface resistant to staining, graffiti, scuff marks, and more.
Take some time to review a few of our most popular Ceramic Pro 9H coating packages posted below.
Request a Free Quote

What is a Ceramic Coating?
Ceramic Pro Elite Dealer San Diego is a certified installer of our umbrella's entire line-up of ceramic coating solutions. We offer a slew of customized packages, from our entry-point Ceramic Pro Sport coating to our lifetime warranty Gold Package. Our team can also customize a ceramic coating package that fits your needs. This is especially helpful for people with larger vehicles, including airplanes, boats, and commercial equipment.
CERAMIC PRO NANO-CERAMIC COATING PRODUCTS
CERAMIC PRO AUTOMOTIVE PACKAGES
GOLD PACKAGE
Lifetime Warranty
The Gold Package consists of 4 layers of Ceramic Pro 9H applied to the vehicle's paint, providing permanent protection with a lifetime warranty. An additional layer of protection is added to exposed areas including windshield and wheels.
Includes
4 Layers of 9H
1 Layer of Top Coat
1 Layer of 9H on plastics
1 Layer of Wheel & Caliper on wheel faces
1 Layer of Glass on windshield
SILVER PACKAGE
5 Year Warranty
The Silver Package includes 1 layer of Ceramic Pro 9H applied over the vehicle's paint, providing protection from the elements and a 5 year warranty. An additional protective layer is added to other areas including windshield and wheels.
Includes
1 Layer of 9H
1 Layer of Top Coat
1 Layer of 9H on plastics
1 Layer of Wheel & Caliper on wheel faces
1 Layer of Glass on windshield
BRONZE PACKAGE
2 Year Warranty
The Bronze Package consists of 1 layer of Ceramic Pro Top Coat applied over the vehicle's paint. This coating protects against light scratching and provides a beautiful glossy finish with a 2 year warranty. An additional protective layer is added to other areas including windshield and wheels.
Includes
1 Layer of Top Coat
1 Layer of Top Coat on plastics and wheels
1 Layer of Top Coat on plastics
1 Layer of Glass on windshield

CERAMIC COATING INSTALLATION SERVICES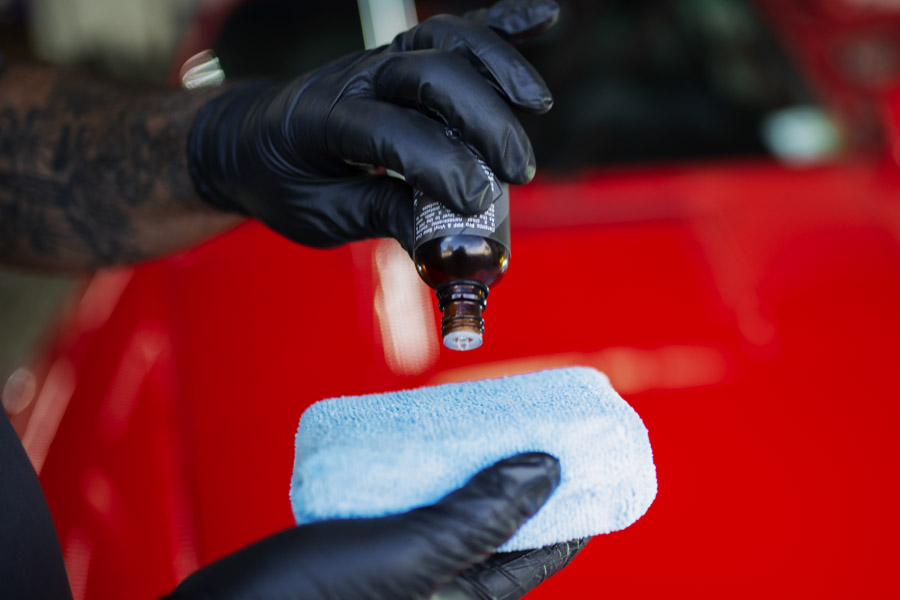 Ceramic Pro Ceramic Coatings
Ceramic Pro Elite Dealer San Diego installs the entire lineup of Ceramic Pro coatings. This includes various coatings packages and formulas created for different surfaces. We have permanent coating solutions for both the exterior and interior of your vehicle.
THE CERAMIC PRO COATINGS ELITE DEALER EXPERIENCE IN SAN DIEGO
San Diego is well known for its temperate climate. Spending time outdoors is not only a Southern California tradition – it's part of our heritage. Whether you prefer to visit coastal communities like Del Mar, Pacific Beach, Mission Beach, La Jolla, or Solana Beach, or head to the Gaslamp District to visit the USS Midway or catch a Padres game at Petco Park, your vehicle will always be a target to environmental contaminants.
Case in point, you're thinking about going fishing with a friend whose boat is in Point Loma. You park your new Tesla or BMW in the parking lot, have a great time catching some fish off Coronado, and return to a car covered in bird droppings. When your car is protected with a paint coating powered by Ceramic Pro nanotechnology, clean-up is simple, and your car is protected from etching the painted surfaces.
Our Ceramic Pro Elite San Diego location provides an upscale environment and a one-stop-shop for vehicle owners who want to protect their investments with a nano-ceramic coating. Ceramic Pro has formulated specific coatings made for unique substrates or surfaces, unlike other coating companies. The best ceramic coating makes your car's paint and other surfaces hydrophobic, with reduces oxidation, and saves time on car washes.
For example, let's say that you've just bought a brand-new Lucid Motors Dream Air or a Tesla Model S Plaid. You've heard that many of your friends or fellow EV owners have installed a coating from one detailer, then went to a different window tint location to install heat-blocking film inside windows. They drove dozens of miles, wasted much time, and probably did not have a warranty on these products.
Ceramic Pro Elite Dealers remove these hurdles from the equation – by offering a one-stop-shop for all protective solutions. Ceramic coating protects from accidental spills and staining, we can install Ceramic Pro coatings on your seats, dashboards, door panels, carpets, and even technology screens. It's a car detailing solution that is much better than sealants and can be installed on the entire vehicle.
Further, our team can install our revolutionary KAVACA paint protection film or PPF, to protect those high-strike areas from rock damage and road debris – and KAVACA Ceramic IR window film; to keep the inside of your vehicle cooler during those hot summer and Santa Ana weather days.
ELITE LEVEL CERAMIC COATINGS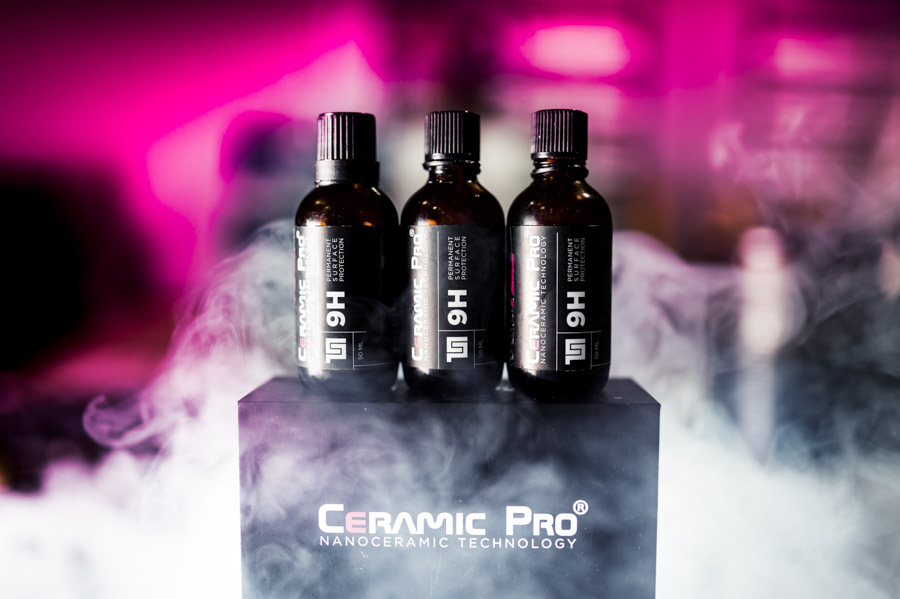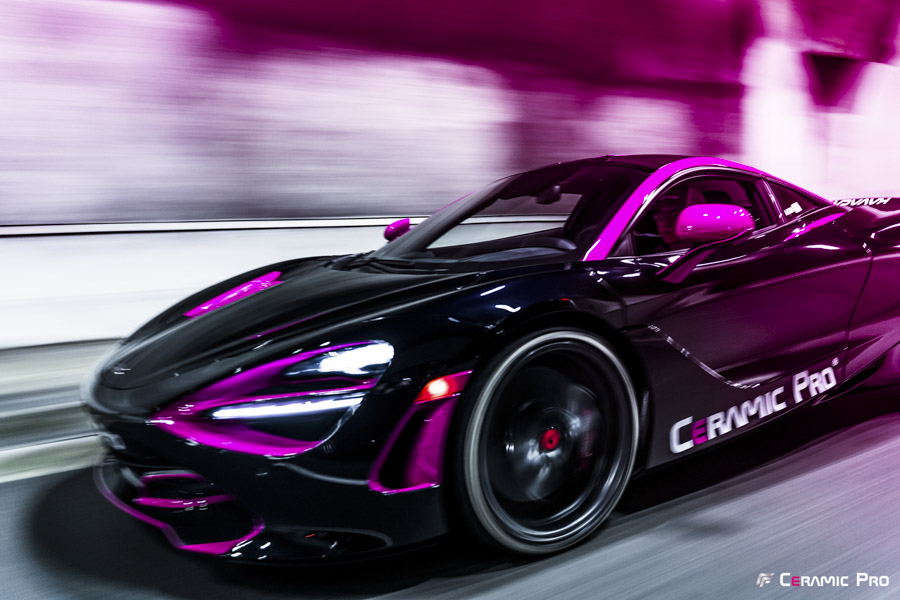 CERAMIC COATINGS IN SAN DIEGO – The One Stop Shop You Need
If you're searching for a ceramic coating installer near me on Google, you'll probably find Ceramic Pro at the top. Our team takes tremendous pride in the quality of our products, installation, and enhancing the customer experience. This is the mission of every Ceramic Pro Elite Dealer. Our team is highly skilled, trained, and knowledgeable about all Ceramic Pro protective solutions – and will guide you to the best protection package that makes sense based on your needs, budgets, and timeline.
Please complete the form below. A Ceramic Pro Elite Dealer representative will contact you with a free quote for your vehicle.

Ceramic Pro Nano-Ceramic Coatings Installation in San Diego, California
A Ceramic Pro Nano-Ceramic Coating is a permanent protective shield for your vehicle's paint which is substantially harder than your paint's clear coat. The coating separates your paint from exterior contaminants and its hydrophobic qualities repel water helping to keep the surface of your vehicle clean. We offer various Ceramic Pro formulas to coat paint, carbon fiber, textiles, leather, glass, plastics, and more.