Ceramic Pro San Rafael – Ceramic Coatings, Paint Protection Film, and Window Films
The Ceramic Pro system offers a solution for coating and protecting every single surface on your vehicle, inside and out. We have specific coating formulations for various surfaces. These surfaces include your vehicle's paint, carbon fiber trim, metal trim, exterior plastics and rubbers, interior vinyl, leather and textiles. Every single surface of your car can be coated for protection. Imagine not having to worry about staining your vehicle's luxury interior with coffee spills? Any spills can be easily wiped down since they sit on the surface and don't penetrate.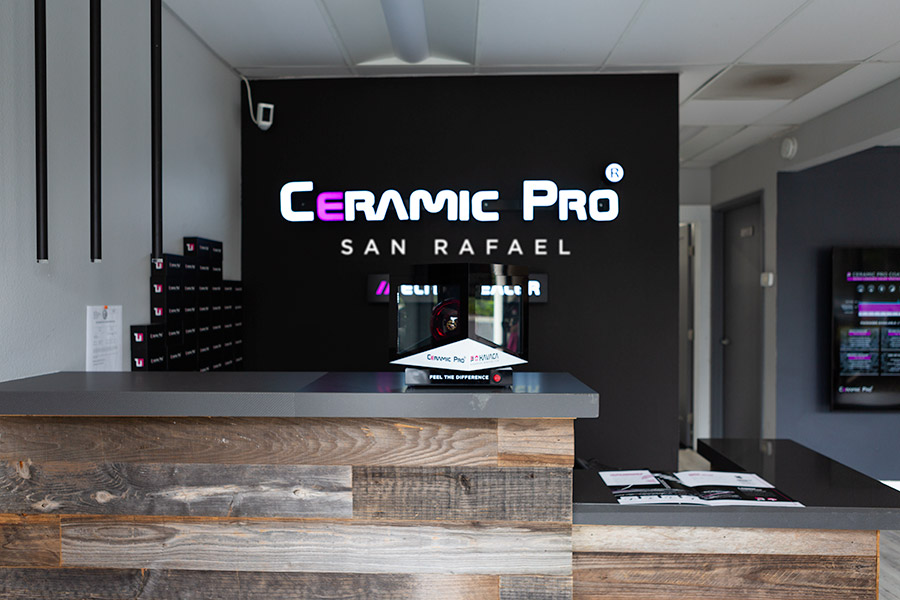 Address
1495 Francisco Boulevard East Suite L
San Rafael, CA 94901
Phone
415-328-3160
Email
[email protected]
Hours
Monday – Friday 8:00 AM – 5:00 PM

The Ceramic Pro San Rafael Elite Dealer Experience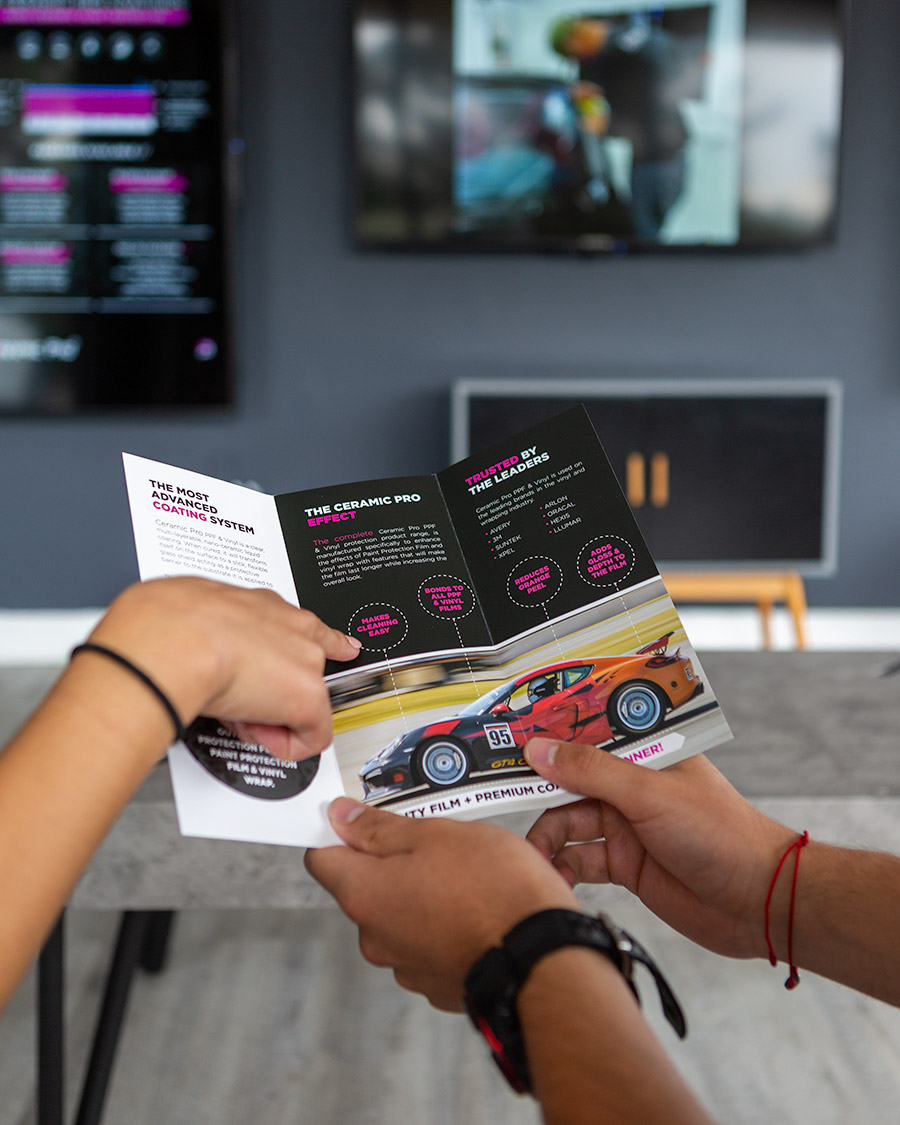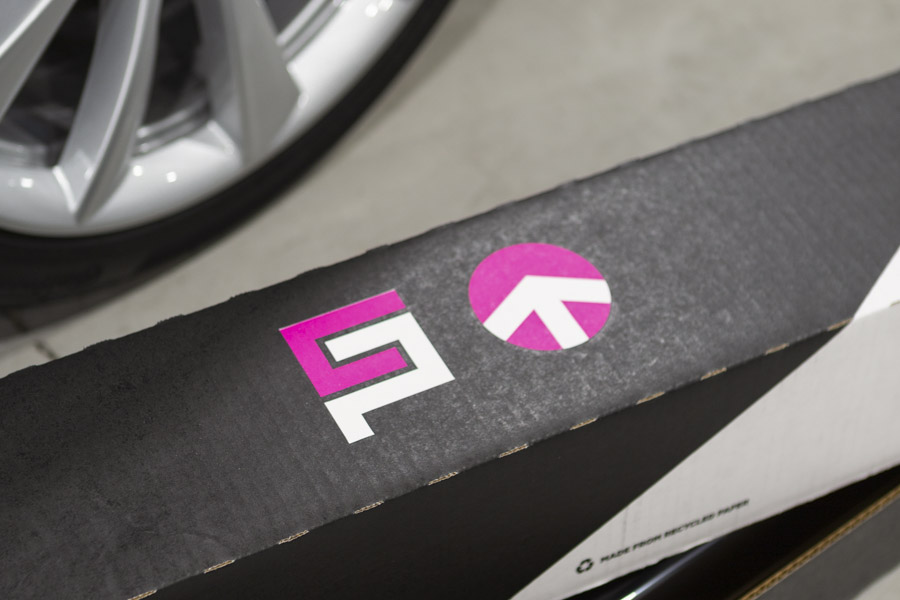 Ceramic Pro Coatings
Ceramic Pro San Rafael Elite Dealer offers the complete line of Ceramic Pro professional nano-ceramic coatings. Ceramic Pro has proprietary nano-ceramic coating formulas for every surface on your vehicle. These include surfaces on the exterior and interior of your car, truck or SUV.
Learn More

KAVACA Paint Protection Films
As a full service Ceramic Pro Elite Dealer, Ceramic Pro San Rafael California is a factory-trained installer of KAVACA Paint Protection Films. KAVACA PPF includes flagship Instant-Healing films, Matte Finish PPF and Ceramic Pro Coated PPF. Our films offer unparalleled protection for your paint.
Learn More

KAVACA Window Films
Ceramic Pro Elite Dealer San Rafael installs KAVACA Advanced Window Films. KAVACA Window Films offer supreme IR filtering at any tint percentage level. The available lineup is vast, including many tint percentages, filtering levels and tint tones.
Learn More
The ultimate paint protection can be achieved with KAVACA Paint Protection Film (PPF). Here in San Rafael we've perfected the art of installing KAVACA Paint Protection Film. We can install area-focused protection, such as just the front end of the vehicle. Otherwise, we can go for full armor by wrapping the entire car with PPF.
KAVACA PPF is self-healing. This means that minor scratches and rock impacts simple disappear as the film regenerates itself. We all know that rock chips represent the main reason a new car's finish gets tarnished. The more you drive, the more rock chips you collect. Not so with KAVACA Paint Protection Film. Your paint can continue looking like new for years to come.
Ceramic Pro Coatings and KAVACA Paint Protection Film installed by Ceramic Pro Elite Dealer San Rafael is registered with your vehicle's history in its CarFax Report. This helps aid you in maintaining your car's resale value.
Finally, the icing on the cake is the protection you get for your vehicle's interior that also benefits you! This comes with the installation of KAVACA Advanced Window Films. At Ceramic Pro San Rafael California we offer KAVACA Ceramic IR as the flagship, no expenses spared, window tint. We also offer KAVACA Carbon CS window tint as the more affordable, yet high-performing film. KAVACA Window Tint vastly improves the quality of your experience inside your car. See, KAVACA Window Film filters most of the Infrared light that comes into your car. This "IR" light is what actually builds up heat inside your cabin. The best part is that this filtering is done by nano-ceramic particles infused within the film itself and not by the color and shade of the tint. This means that even the lightest shades of KAVACA Window Films still offer the same level of IR filtering.
San Rafael, resides in Marin County, and located in the North Bay region of San Francisco Bay Area. San Rafael was incorporated in 1874, and named after the archangel Raphael. We have a great sense of community here, and it shows with our Civic Centers, local events, farmer's markets, and festivals.
Marin Center, on Civic Center Drive, is home venue to Agricultural Institute of Marin and our Farmers Markets. Our festivals include Marin Arts Festival, Italian Street Painting Festival, and Marin County Fair. Marin County Fair, on 10 Ave of the Flags, has fun for the whole family with fine arts & crafts galleries, photography, and Best of Show for cats and rabbits!
After all the excitement, come relax at China Camp State Park. Open 8am to sunset every day, and offers relaxing on the shoreline, hiking & biking, but also camping at the China Camp Village. This historic shrimping village and beach front right on the banks of the San Pablo Bay are a wonderful place for the whole family to come take a day trip or stay several nights at.
THE ULTIMATE SURFACE PROTECTION SYSTEM
Get a free quote today. Click or tap on the "Get a Free Quote" button, fill out the form and submit. A knowledgeable Ceramic Pro representative will get back to you shortly with a free quote for your vehicle and specific needs.
Get a Free Quote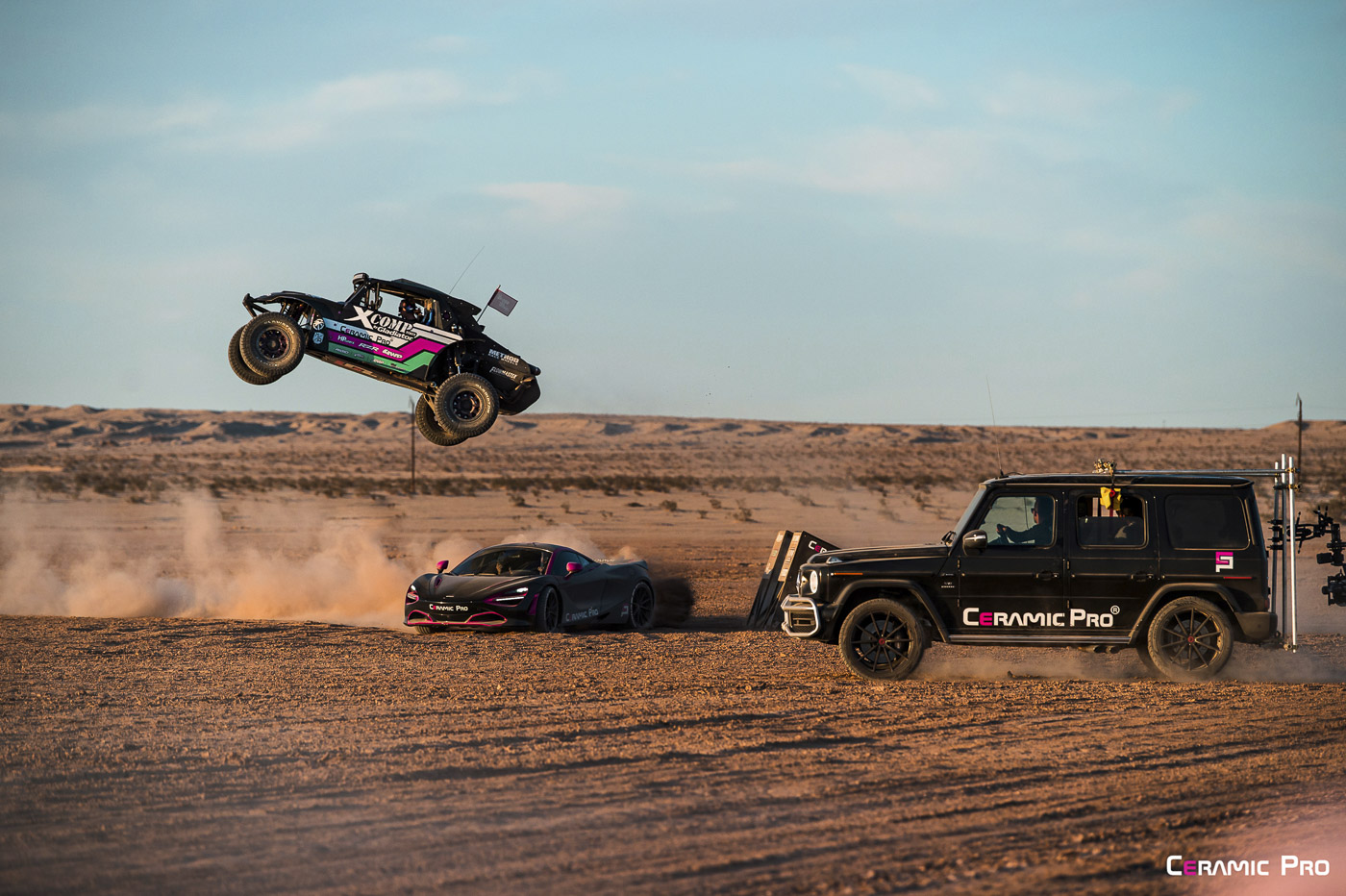 REDEFINING ELITE SERVICE FOR COATINGS, PPF AND TINT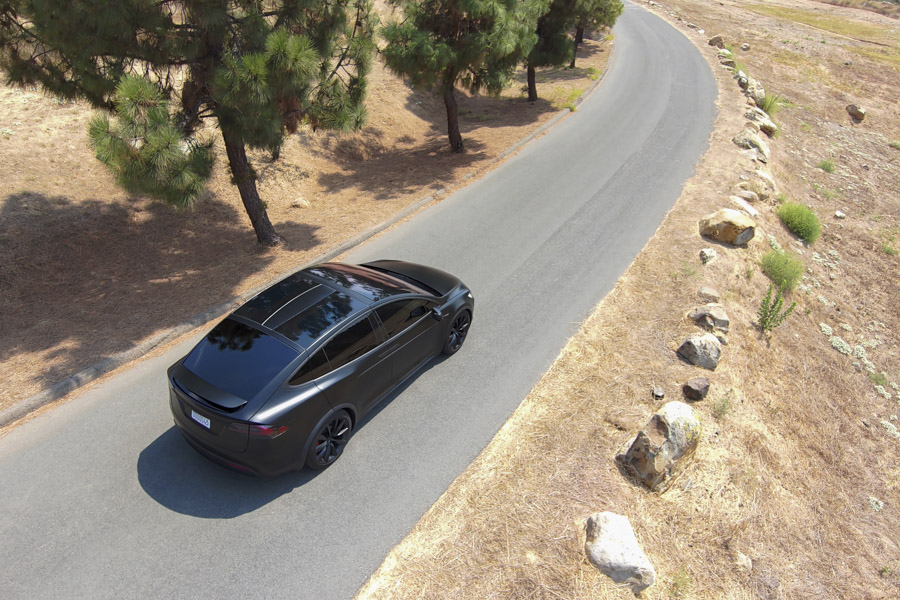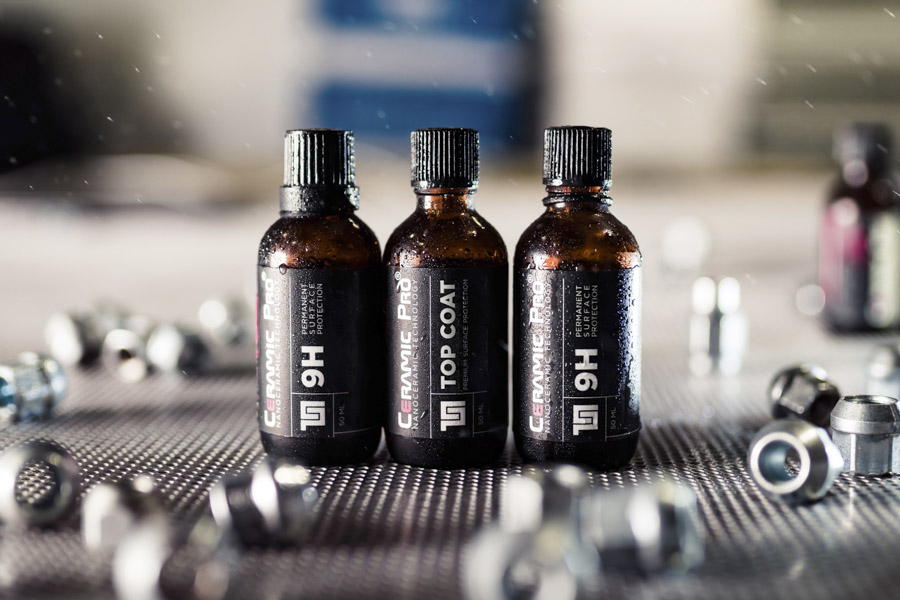 Please complete the form below. A Ceramic Pro Elite Dealer representative will contact you with a free quote for your vehicle.

Ceramic Pro Coatings, KAVACA PPF and Window Tint in San Rafael, California.
Ceramic Pro offers the most complete surface protection system in the world. Our products and services are packed with the very latest in nano-technology. The performance of each coating and film speaks for itself. Are you ready to try the best surface protection system in the world?
WHAT IS A CERAMIC PRO ELITE DEALER?
What makes a Ceramic Pro Elite Dealer special?
A Ceramic Pro Elite Dealer represents the pinnacle of surface protection service. Elite Dealers are required to pass a rigorous factory-training program in order to ensure above-average skills in the installation of Ceramic Pro and KAVACA products. This means Elite Dealer staff are expected to offer Ceramic Pro Coatings, KAVACA PPF and KAVACA Window Film installation services that exceed the expectations normal to most installers.
Additionally, Ceramic Pro Elite Dealers carry every Ceramic Pro and KAVACA product. This makes it so the customer can enjoy a single-source solution for the protection of their entire vehicle as well as the prep required to achieve this. All detailing and paint correction prep is done with Americana Global professional detailing products. All this contributes to consistency and great results seldom possible without such strict guidelines on quality and performance-based results.
Finally, the focus on the customer's experience is paramount. Elite Dealers are required to offer certain shop amenities not available from many installers. The entire experience, from arrival to departure with a finished vehicle is catered to provide a pleasurable experience and exude confidence.