KAVACA CLEAR BRA PAINT PROTECTION FILM SOUTH BAY
KAVACA Paint Protection Film Elite Dealer in South Bay, California
Paint Protection Film, or PPF for short, is known as the epitome of safety and security in the realm of professional protective solutions. It's sought after by everyone from EV owners in Five Points to pickup truck enthusiasts in Mira Mesa and Point Loma—so why not invest in high quality paint protection film here in the South Bay?
People who want to buy KAVACA paint protection film can get a special service at Ceramic Pro Elite South Bay. Protecting your car has never been so simple! Whether you have a Tesla Model Y or Porsche, our team of professional installers will provide the utmost care and attention when applying a clear bra or full front PPF, guaranteeing lasting protection like no traditional coatings can offer.
We are happy to serve those living in South Bay, Coronado, National City, Point Loma, Five Points, Ocean Beach, and other cities near downtown San Diego.
Request a Free Quote

What is Paint Protection Film in South Bay California?
PPF, otherwise known as clear bra, is an extremely resilient and transparent urethane film that can be applied to the outsides of cars, trucks, SUVs, or commercial equipment. It's mainly used for high-impact areas such as front ends, fenders, hoods, and bumpers; available in South Bay for almost any solid exterior surface – except glass!
When used with other exterior parts of your car, Ceramic Pro 9H coatings provide a higher level of protection that keeps your car in great shape for a long time. As an Elite Dealer of Ceramic Pro products, we offer a wide range of styles, from the innovative KAVACA ceramic coated PPF to the stylish matte PPF.
Below you can see some key features offered by our paint protection film at South Bay's Ceramic Pro!
Our KAVACA Ceramic-Coated Paint Protection Film stands as the epitome of nanotechnology, combining thermoplastic film with nano-ceramic coatings to form a revolutionary layer of protection.
Nanotechnology is used in the glue of this film to fill in swirl marks and scratches without being obvious. This makes the factory paint look better and fresher. On top of that layer is a Ceramic Pro coating that is meant to make your PPF very resistant to water so that it stays clean and doesn't take much work to clean.
There are multiple PPF coverage options that South Bay car owners can consider. It's popular for car owners to have this PPF installed on door handles and door edges, the full hood, full fender, rocker panels, side mirrors, clear bra installation, and other sections of the car paint.
Wouldn't it be nice to switch your classic gloss paint job into a stylish satin finish without breaking the bank? KAVACA Matte Finish Paint Protection Film has got you covered – giving you that sophisticated satin look with none of the drawbacks associated with matte paint. Get ready to experience an upgraded aesthetic for less!
Matte PPF is traditionally installed on all painted surfaces. However, if you want to customize your vehicle, feel free to visit our Ceramic Pro Elite South Bay showroom.
KAVACA PAINT PROTECTION FILM PRODUCTS
KAVACA Matte Finish Paint Protection Film
KAVACA Matte Finish Paint Protection Film is the film to choose if you are looking for that modern satin paint look without the drawbacks that come with matte paint. KAVACA Matte Finish PPF protects the original finish of your vehicle and allows you to go for that matte look even if your original paint is gloss. The film can of course also be used over matte paint. Matte Finish PPF heals from minor scratches with applied heat, such as regular sunlight.
Learn More

KAVACA Ceramic Coated Paint Protection Film
KAVACA Ceramic-Coated Paint Protection Film is the film of choice if you would like the benefits of coating your film with Ceramic Pro without having to go through that extra cost and installation time. The film is coated with Ceramic Pro PPF and Vinyl formula during production. This means that as soon as the film is on your car you can benefit from all the hydrophobic qualities of a Ceramic Pro coating in a single installation step.
Learn More

PAINT PROTECTION FILM INSTALLATION SERVICES

KAVACA Paint Protection Films
Ceramic Pro Elite Dealer South Bay installs KAVACA Advanced Window Films. KAVACA Window Films offer supreme IR filtering at any tint percentage level. The available lineup is vast, including many tint percentages, filtering levels and tint tones.
THE CERAMIC PRO ELITE DEALER EXPERIENCE – EXPERT PPF INSTALLATION IN SOUTH BAY CALIFORNIA
When you've spent a lot of money on a new luxury or performance vehicle, you'll want to protect it from damage. And without a doubt, paint damage from collisions with road debris is the main cause of depreciating a car, truck, SUV, or sports car. While a ceramic coating is tough – it's not bulletproof, nor does it resist scratching or protect the paint from rock chip damage.
For anyone wanting to maintain the perfect condition of their vehicle, there's only one choice: paint protection film (PPF). Many ponder if they should cover their entire car in this protective material – but, that's not necessary. Most damage caused by pebbles and road debris will happen on more exposed areas such as bumpers, hoods, and side-view mirrors; so, it makes sense to focus your attention here for optimal coverage.
To keep the rest of the vehicle protected from exposure to UV rays, natural and industrial toxins, and to reduce the potential of oxidation – installing one of our Ceramic Pro 9H coating packages offers vehicle owners in South Bay the best value.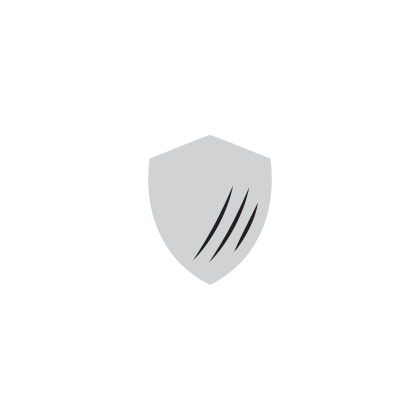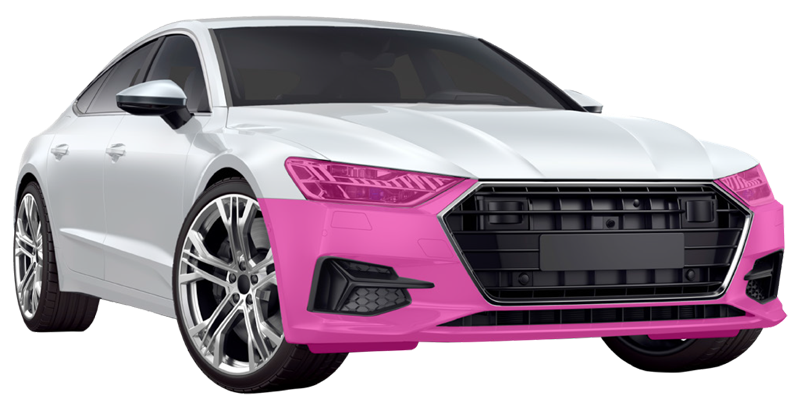 Full Front Bumper
Headlights
Fog lights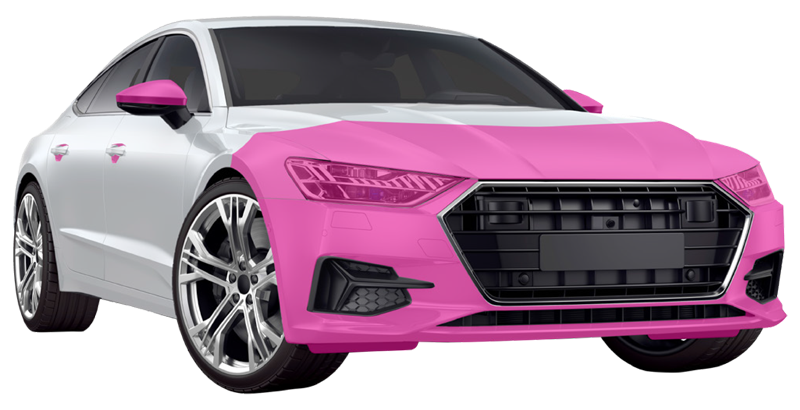 Full Front Bumper
Headlights
1/3 of the Hood and Fenders
Front Side Mirrors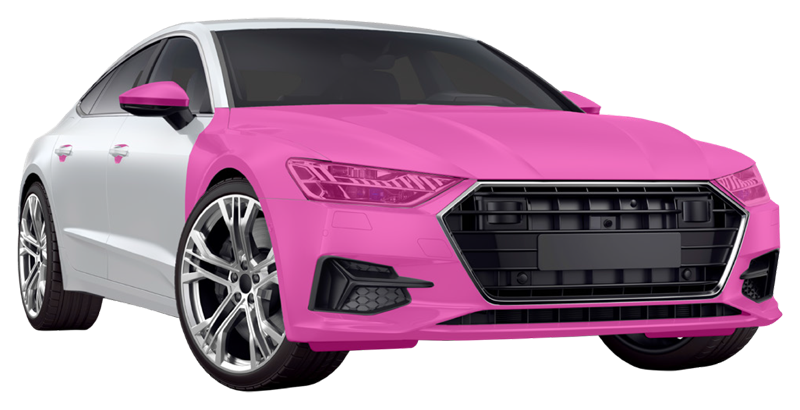 Full Front Bumper
Full Hood
Full fenders
Front Side Mirrors
Headlights
Fog lights
Door Cups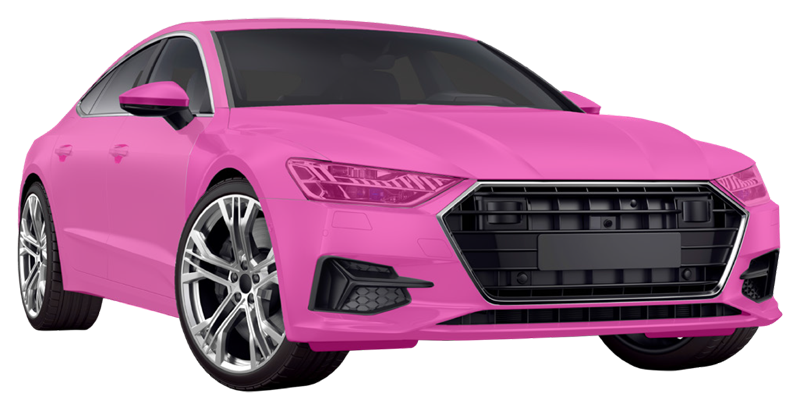 Entire car – all painted surfaces of the vehicle and headlights.
*Available package options vary by installer. Custom coverage options also available.
ELITE LEVEL PPF INSTALLATION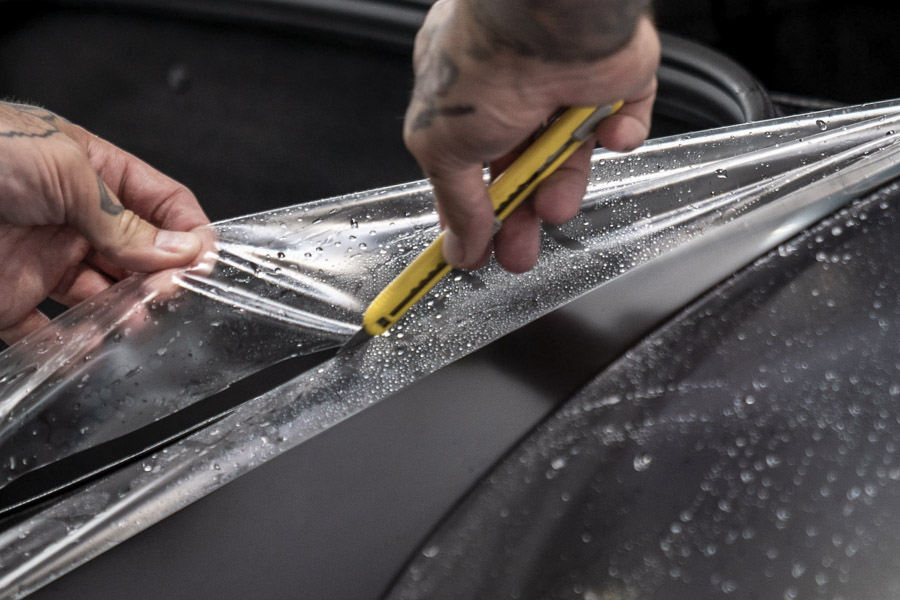 Ceramic Pro Paint Protection Film in South Bay California
A Ceramic Pro Elite Dealer is an exclusive auto salon that offers vehicle owners in the South Bay an upscale and opulent detailing experience. Each Elite Dealer is fully committed to being a one-stop shop for all their customers' needs in terms of protecting their cars and cleaning them up. They offer coatings, PPF, window tinting, paint correction, and other enhancements of vehicle's paint.
Through intense instruction and education, the Ceramic Pro Elite South Bay team has gained an intimate understanding of the progressive technology that is included in each product from Ceramic Pro, allowing them to personalize the installation for every customer's automobile. Furthermore, they prepare vehicles with precision so that applications are high-quality and can last for years!
If you have questions about paint protection film installation in South Bay for your vehicle or would like to request a free quote – click the button below. We look forward to serving you.
Please complete the form below. A Ceramic Pro Elite Dealer representative will contact you with a free quote for your vehicle.

KAVACA Regenerating Paint Protection Film in South Bay, California.
Ceramic Pro KAVACA Regenerating Paint Protection Film is the most advanced self-healing PPF available today. We offer various types, including Instant-Healing clear bra film which requires no heat to self-heal. Additionally, we also carry Matte Finish PPF and Ceramic-Coated PPF.