CERAMIC PRO COATINGS WALDORF
Ceramic Pro Coatings Elite Dealer in Waldorf, Maryland.
If you're looking for long-lasting, professional nanoceramic coatings, look no further than Ceramic Pro Elite Waldorf. Our team of trained specialists apply these exclusive, high-quality nanoceramics in a controlled environment to ensure the best possible results. Plus, our warranties are documented by Carfax and range from six months up to a lifetime.
Our flagship Ceramic Pro 9H nano coatings provide an exceptionally durable layer of protection that increases the gloss, depth, and shine of the materials it has been applied to. Further, Ceramic Pro is one of the only companies who formulate coatings for unique materials such as interior leathers, plastics, textiles, glass, plastic trim, clear coat, wheels & calipers, carbon fiber, and vinyl & PPF.
Our team will customize a coating package that can be installed to your car, truck, SUV, boats and watercraft, and industrial equipment. Ceramic Pro Elite Waldorf is proud to serve residents living in La Plata, Fort Washington, Upper Marlboro, Clinton, Lexington Park and other cities in Charles County.
If you've been thinking about installing ceramic coatings in Waldorf that are backed by a Carfax Verified Warranty, click the button below to request a FREE QUOTE today.

What is a Ceramic Coating?
If you live or work near the Washington DC Beltway, you've likely had a vehicle that eventually showed premature signs of rust or suffered clear coat failure.
The primary causes of this problem are natural elements, for example Ultraviolet rays from the sun, saltwater, or pollutants common on the east coast. However, UV light can also enter through car windows and accelerate wear-and-tear on leather interiors as well as damage dashboards.
The most cost-effective way to protect your vehicle is to have professional ceramic coatings for cars.
Ceramic Pro 9H coatings use nanotechnology, which bonds to all porous surfaces on a microscopic level. The coatings flash or cure in seconds, creating an exceedingly flat, hard, and slippery surface that is also highly durable.
Ceramic coatings, found in Waldorf for example, offer a long-lasting protective surface that will defend against scuff marks from shopping carts, stains from bird droppings or bug splatters, tree sap, graffiti and more.
Unlike other coating companies, our Ceramic Pro Gold Package includes four 9H layers – not just one or two. This gives you complete peace of mind that your vehicle is protected for a lifetime. Other entry-level packages may be cheaper, but they only offer protection for six months. Sport package offers an affordable entry to ceramic coatings while also protecting your car from outside damage like pollution and UV rays.
Take some time to review a few of our most popular Ceramic Pro 9H coating packages posted below. Click the buttons to request a free quote to protect your car's exterior and interior.
CERAMIC PRO NANO-CERAMIC COATING PRODUCTS
CERAMIC PRO AUTOMOTIVE PACKAGES
GOLD PACKAGE
Lifetime Warranty
The Gold Package consists of 4 layers of Ceramic Pro 9H applied to the vehicle's paint, providing permanent protection with a lifetime warranty. An additional layer of protection is added to exposed areas including windshield and wheels.
Includes
4 Layers of 9H
1 Layer of Top Coat
1 Layer of 9H on plastics
1 Layer of Wheel & Caliper on wheel faces
1 Layer of Glass on windshield
SILVER PACKAGE
5 Year Warranty
The Silver Package includes 1 layer of Ceramic Pro 9H applied over the vehicle's paint, providing protection from the elements and a 5 year warranty. An additional protective layer is added to other areas including windshield and wheels.
Includes
1 Layer of 9H
1 Layer of Top Coat
1 Layer of 9H on plastics
1 Layer of Wheel & Caliper on wheel faces
1 Layer of Glass on windshield
BRONZE PACKAGE
2 Year Warranty
The Bronze Package consists of 1 layer of Ceramic Pro Top Coat applied over the vehicle's paint. This coating protects against light scratching and provides a beautiful glossy finish with a 2 year warranty. An additional protective layer is added to other areas including windshield and wheels.
Includes
1 Layer of Top Coat
1 Layer of Top Coat on plastics and wheels
1 Layer of Top Coat on plastics
1 Layer of Glass on windshield

CERAMIC COATING INSTALLATION SERVICES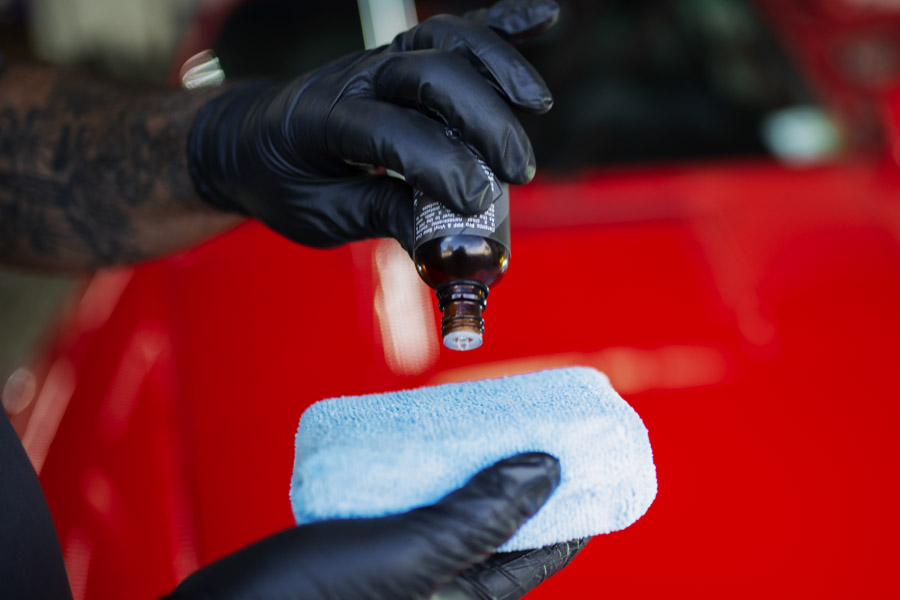 Ceramic Pro Ceramic Coatings
Ceramic Pro Elite Dealer Waldorf installs the entire lineup of Ceramic Pro coatings. This includes various coatings packages and formulas created for different surfaces. We have permanent coating solutions for both the exterior and interior of your vehicle.
THE CERAMIC PRO COATINGS ELITE DEALER EXPERIENCE IN WALDORF, MARYLAND
Ceramic Pro Elite Dealers offer residents of Waldorf a one-stop-shop for all their vehicle protective and detailing services. To be approved as an Elite Dealer, an experienced auto salon must meet Ceramic Pro's elevated standards for quality assurance, elevated customer service, and expert installation.
Waldorf's Ceramic Pro Elite Dealer offers protective coatings, paint protection film, window tinting, and Americana Global aftercare detailing products that have all been specifically designed for Ceramic Pro's product line.
At our vehicle detailing company in Waldorf, not only do we have certified Ceramic Pro corporate-trained experts, but we can also apply coatings to protecting various parts of your car. This includes the carpets, door panels, leather seats, glass displays, wheels, brake calipers and trim pieces.
If you've recently bought a new EV Lucid or Tesla–or any SUV pick-up truck or boat for that fact–and want to preserve it for many years down the road then please take advantage of our expert services!
Click the button below to get a free quotation from the specialists at Ceramic Pro Waldorf.
ELITE LEVEL CERAMIC COATINGS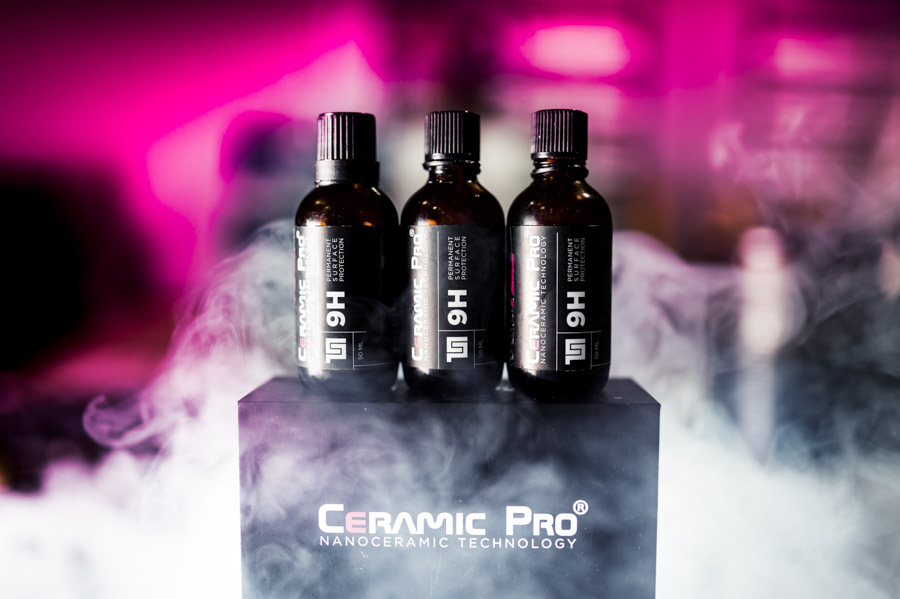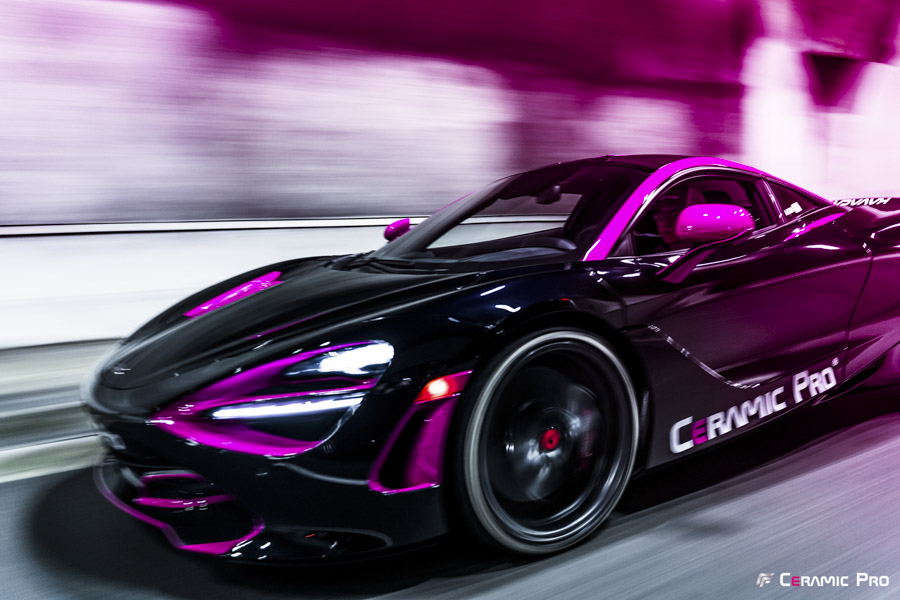 Please complete the form below. A Ceramic Pro Elite Dealer representative will contact you with a free quote for your vehicle.

Ceramic Pro Nano-Ceramic Coatings Installation in Waldorf, Maryland
A Ceramic Pro Nano-Ceramic Coating is a permanent protective shield for your vehicle's paint which is substantially harder than your paint's clear coat. The coating separates your paint from exterior contaminants and its hydrophobic qualities repel water helping to keep the surface of your vehicle clean. We offer various Ceramic Pro formulas to coat paint, carbon fiber, textiles, leather, glass, plastics, and more.