Ceramic Pro Elite Baton Rouge – Ceramic Coatings, Paint Protection Film, and Window Films 
Ceramic Pro Baton Rouge is the go-to location for professional-grade ceramic coatings, paint protection film, and window tint for those living in Baker, Shenandoah, Zachary, or other surrounding cities. Our exclusive Ceramic Pro location in Baton Rouge is a proven leader in professional automotive, marine, aerospace, and industrial equipment protective solutions.
By visiting a Ceramic Pro Elite Dealer, you'll have an opportunity to protect and enhance your vehicle with our Flagship Ceramic Pro 9H Coatings, Paint Protection Film, or heat blocking Ceramic Window Film. Regardless of your vehicle, we'll customize an affordable solution focused on quality and delivering value for years.
If you'd like to learn more about our ceramic coating, PPF, or window tint services or receive a free quote on any of our Ceramic Pro auto restyling packages, click the button below.

The Ceramic Pro Baton Rouge Elite Dealer Experience
Whether you're an LSU alumnus or work for Exxon, BASF, or any company in the Baton Rouge region, keeping your vehicle protected from environmental damage has become necessary in recent years. The reduction in clear coating quality on new cars, increase in industrial fallout and smog, and other factors can quickly degrade the exterior and interior of the equipment.
Our Ceramic Pro Elite facility delivers an upscale and elegant automotive detailing experience. We are a team of experienced installer and detailers that offer vehicle, boat, airplane, and commercial RV and truck owners in Baton Rouge and other cities in South Central Louisiana with a one-stop-shop for complete auto detailing, protection, and restyling.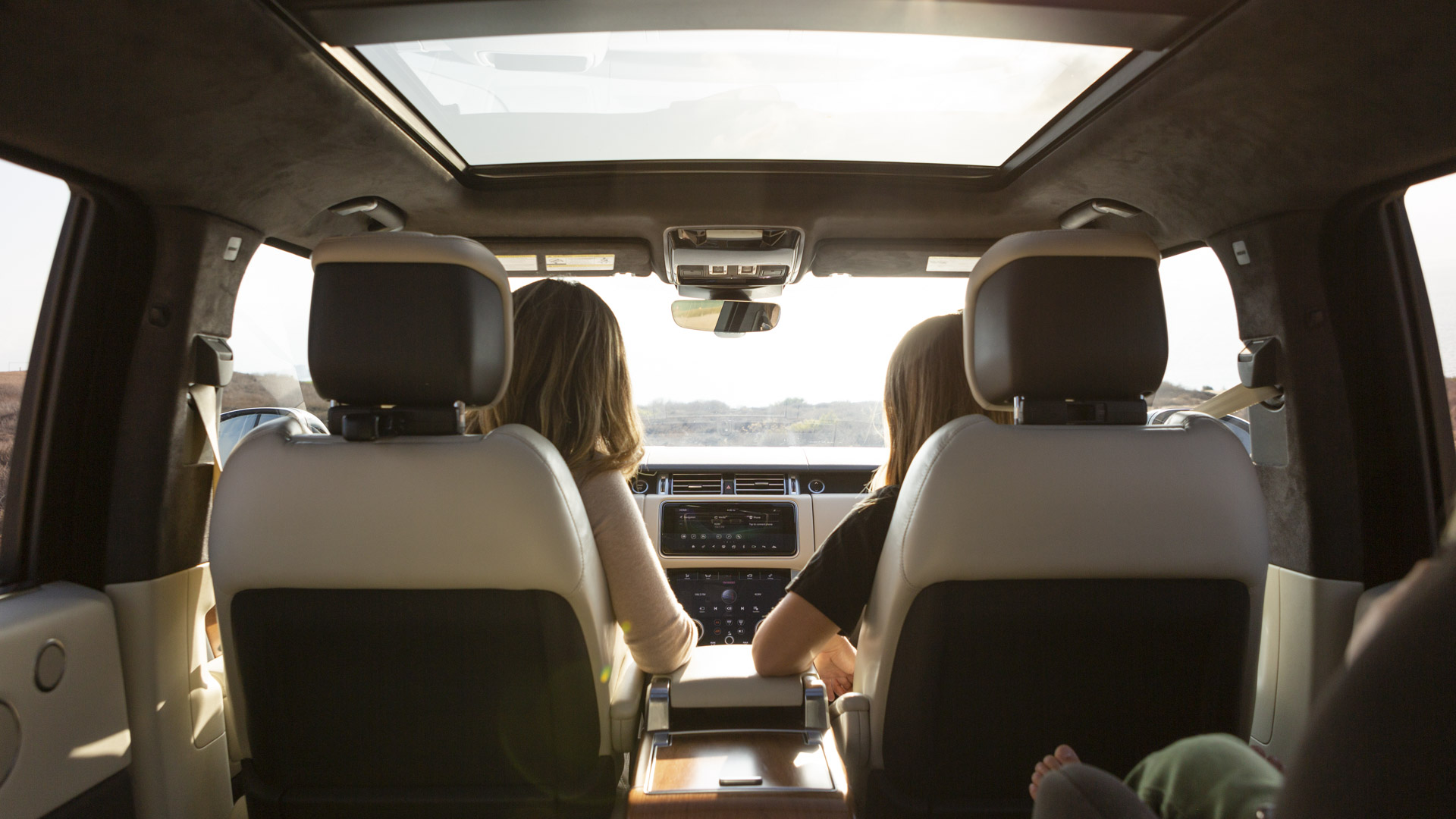 WHAT IS A CERAMIC PRO ELITE DEALER?
What is a Ceramic Pro Elite Dealer in Baton Rouge?
The Ceramic Pro Elite Dealer program was created to offer vehicle owners in Baton Rouge an upscale detailing and automotive protection experience. Before being awarded the Elite Dealer status, the Ceramic Pro Baton Rouge location completed a rigorous corporate training program. It ensures that they maintain expertise in coatings, PPF, window film, and paint correction.
Elite Dealers carry Ceramic Pro coatings, paint protection film, and window tint solutions. This ensures professionalism and gives vehicle owners peace of mind knowing that all protective products are sourced from the same, dependable manufacturer. It also gives Baton Rouge Ceramic Pro customers a one-stop-shop to keep their boats, vehicles, and other equipment in optimal condition.
Our ultimate objective is to enhance your experience and maintain consistency when visiting any Ceramic Pro Elite Dealer. Our focus on enhancing the customer's experience is paramount. The entire Ceramic Pro Elite Dealer experience, from arrival to the day you head home with your protected vehicle, is catered to provide an exceptional experience.
If you're ready to begin your Elite Dealer experience in Baton Rouge, click the button below to request a free quote.


Ceramic Pro Coatings
Ceramic Pro Baton Rouge Louisiana Elite Dealer offers the complete line of Ceramic Pro professional nano-ceramic coatings. Ceramic Pro has proprietary nano-ceramic coating formulas for every surface on your vehicle. These include surfaces on the exterior and interior of your car, truck or SUV.

KAVACA Paint Protection Films
As a full service Ceramic Pro Elite Dealer, Ceramic Pro Baton Rouge is a factory-trained installer of KAVACA Paint Protection Films. KAVACA PPF includes flagship Instant-Healing films, Matte Finish PPF and Ceramic Pro Coated PPF. Our films offer unparalleled protection for your paint.
Learn More

KAVACA Window Films
Ceramic Pro Elite Dealer Baton Rouge installs KAVACA Advanced Window Films. KAVACA Window Films offer supreme IR filtering at any tint percentage level. The available lineup is vast, including many tint percentages, filtering levels and tint tones.
Learn More
The Facts About Ceramic Coatings, PPF, and Window Tint in Baton Rouge
Automotive Detailing Services in Baton Rouge, Louisiana 
The Red Stick City is where commerce flows north through the Mighty Mississippi River. The home of Louisiana State University and the national champion Tiger football team that plays at Death Valley, Baton Rouge is a thriving and diverse hub of classic Cajun and Creole cultures. It's also located in a geographic climate that threatens vehicles, from boats to daily drivers and garage queens.
Due to the high saltwater levels, increased humidity, and extreme weather, automotive clear coats on the car's paint can quickly degrade, leading to oxidation, corrosion, and eventually rust. The same thing applies to gel coats, wood, and exposed metals on watercraft, industrial equipment, and motorcycles.
Ceramic coatings installed by professional detailers in Baton Rouge can significantly reduce premature wear and tear, extend the lifespan of vehicles, and protect the fit and finish of factory paint jobs.
Ceramic Pro paint protection film is branded as KAVACA, meaning "armor" in the ancient Sanskrit language. This polyurethane film is applied to the outer surfaces of a vehicle, including the painted surfaces, headlights, and other solid objects except for glass. It's intended to shield the materials underneath from road debris – virtually eliminating paint chips and other surface damage.
KAVACA PPF is offered in Matte Finish, or Ceramic Coated paint protection film, which provides Baton Rouge vehicle owners with the best of both technologies.
Ceramic Pro Baton Rouge is an Elite Dealer located on Jefferson Hwy that offers detailing services in Louisiana, including flood damage, interior detailing, and maintenance inspections or service for nanocoatings and paint protection film. Our team can also complete paint correction, removing surface damage caused by bird droppings, tree sap, bug splatters, and swirl marks. This will prep your vehicle for a Ceramic Pro coating package – which amplifies the condition of the materials including the vehicle's paint it is applied to.
For those who prefer an elevated detailing experience or want to ensure their daily drivers or a collectible vehicle is detailed by experts in Baton Rouge, please stop by our location or click the link below to set up a free quote today.
THE ULTIMATE SURFACE PROTECTION SYSTEM
Get a free quote today. Click or tap on the "Get a Free Quote" button, fill out the form and submit. A knowledgeable Ceramic Pro representative will get back to you shortly with a free quote for your vehicle and specific needs.
Get a Free Quote
REDEFINING ELITE SERVICE FOR COATINGS, PPF AND TINT

Please complete the form below. A Ceramic Pro Elite Dealer representative will contact you with a free quote for your vehicle.

The Ultimate Automotive Protection Solution – Ceramic Pro Elite Baton Rouge
Ceramic Pro Elite Baton Rouge is your one-stop shop to protect your car, truck, SUV, boat, watercraft, RV, or off-road vehicle. We're dedicated to surpassing your expectations – by providing a clean, welcoming, and inclusive environment staffed by a team of expert detailers in Baton Rouge who will genuinely care for your vehicle.
Contact the Ceramic Pro Baton Rouge team whether you're looking to protect your Porsche, Tesla, marine vessel, truck, SUV, or other vehicles with ceramic coating, paint protection film, ceramic window tint, or all three Rouge today. We look forward to serving you.