Ceramic Pro Coatings and KAVACA Automotive Films Elite Dealer in Pottstown, Pennsylvania.
Ceramic Pro Pottstown in Pennsylvania is a CP Elite Dealer. This means that Ceramic Prop Pottstown is a one-stop solution for all finish protection needs. This includes paint protection in the form of professional Ceramic Pro coatings, KAVACA self-healing paint protection film and KAVACA advanced window films.
We have protection solutions for every surface of your vehicle. As the world's number one ceramic coating, Ceramic Pro has formulated coatings for various materials to optimize adhesion and longevity. Protection usually starts with exterior paint, however we also protect plastic, leather, vinyl, glass, textiles and more. Our coating packages are registered with your automobile's Car Fax report which helps solidify the return on your investment.
Address
581 W. High St.
Unit A
Pottstown, PA 19464
Phone
484-854-1447
Email
[email protected]
Hours
Monday – Friday 8:00 AM – 5:00 PM

Full protection usually includes using KAVACA Paint Protection Film. This PPF heals automatically from minor scratches. It also prevents your paint from getting chipped by small pebbles that fly off the freeway and onto your paint. These pebbles are the number one cause of paint damage and it compounds over time, the more you drive. KAVACA PPF helps prevent all this damage.
Interior protection includes ceramic coatings for plastic, leather and vinyl. However, it also includes UVA, UVB and IR filtration by using KAVACA window film. As an example, KAVACA Ceramic IR filters about 96% of IR radiation from entering your vehicle. These are the rays that cause the interior of your vehicle to heat up. Additionally, almost all UV rays are filtered out. These rays are the most damaging as they degrade your vehicle AND skin over time. The best way to reduce this damage is to use KAVACA Ceramic IR window tint which offer this level of filtering even in the lightest of shades.
WHAT IS A CERAMIC PRO ELITE DEALER?
What makes a Ceramic Pro Elite Dealer special?
A Ceramic Pro Elite Dealer represents the pinnacle of surface protection service. Elite Dealers are required to pass a rigorous factory-training program in order to ensure above-average skills in the installation of Ceramic Pro and KAVACA products. This means Elite Dealer staff are expected to offer Ceramic Pro Coatings, KAVACA PPF and KAVACA Window Film installation services that exceed the expectations normal to most installers.
Additionally, Ceramic Pro Elite Dealers carry every Ceramic Pro and KAVACA product. This makes it so the customer can enjoy a single-source solution for the protection of their entire vehicle as well as the prep required to achieve this. All detailing and paint correction prep is done with Americana Global professional detailing products. All this contributes to consistency and great results seldom possible without such strict guidelines on quality and performance-based results.
Finally, the focus on the customer's experience is paramount. Elite Dealers are required to offer certain shop amenities not available from many installers. The entire experience, from arrival to departure with a finished vehicle is catered to provide a pleasurable experience and exude confidence.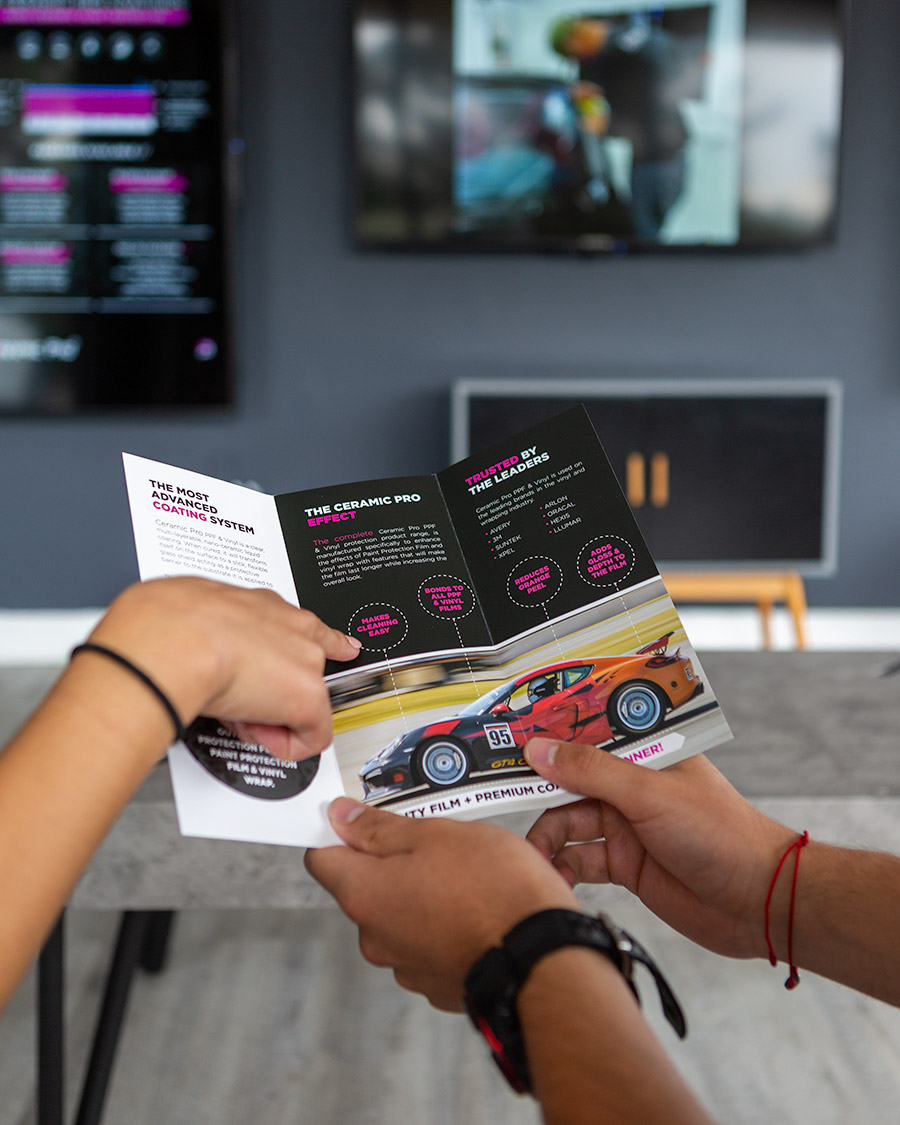 Ceramic Pro Coatings
Ceramic Pro Pottstown Pennsylvania Elite Dealer offers the complete line of Ceramic Pro professional nano-ceramic coatings. Ceramic Pro has proprietary nano-ceramic coating formulas for every surface on your vehicle. These include surfaces on the exterior and interior of your car, truck or SUV.
Learn More

KAVACA Paint Protection Films
As a full service Ceramic Pro Elite Dealer, Ceramic Pro Pottstown Pennsylvania is a factory-trained installer of KAVACA Paint Protection Films. KAVACA PPF includes flagship Instant-Healing films, Matte Finish PPF and Ceramic Pro Coated PPF. Our films offer unparalleled protection for your paint.
Learn More

KAVACA Window Films
Ceramic Pro Elite Dealer Pottstown Pennsylvania installs KAVACA Advanced Window Films. KAVACA Window Films offer supreme IR filtering at any tint percentage level. The available lineup is vast, including many tint percentages, filtering levels and tint tones.
Learn More
Pottstown, originally named Pottsgrove, resides in Montgomery County, right on the Schuylkill River, and is about 40 miles to the northwest of Philadelphia, the City of Brotherly Love, and roughly 20 miles southeast of Reading, the Pretzel Capital of the World. Our borough is a roughly 4.9 square miles, of high production farming and dairy. The Schuylkill River, flows for 135 miles from northwest to southeast in eastern Pennsylvania, and was instrumental for trade in early years.
The Schuylkill Canal construction started in 1825, and was finished in the early 19th-century for commercial trade and navigation, back when transportation by water was the least expensive method for bulk cargo, but gave way to Philadelphia and Reading Railroad. The Reading Company ran trains from 1924 all the way until 1976, until it was bought out by Conrail. There are over a hundred bridges over the Schuylkill River, 21 Bridges alone are in the Philadelphia portion of the Schuylkill River. There are dozens of parks and outdoor recreation along the river with boat launch and easy take off for canoes and kayakers, all managed by Borough of Pottstown Parks and Recreation Department.
THE ULTIMATE SURFACE PROTECTION SYSTEM
Get a free quote today. Click or tap on the "Get a Free Quote" button, fill out the form and submit. A knowledgeable Ceramic Pro representative will get back to you shortly with a free quote for your vehicle and specific needs.
Get a Free Quote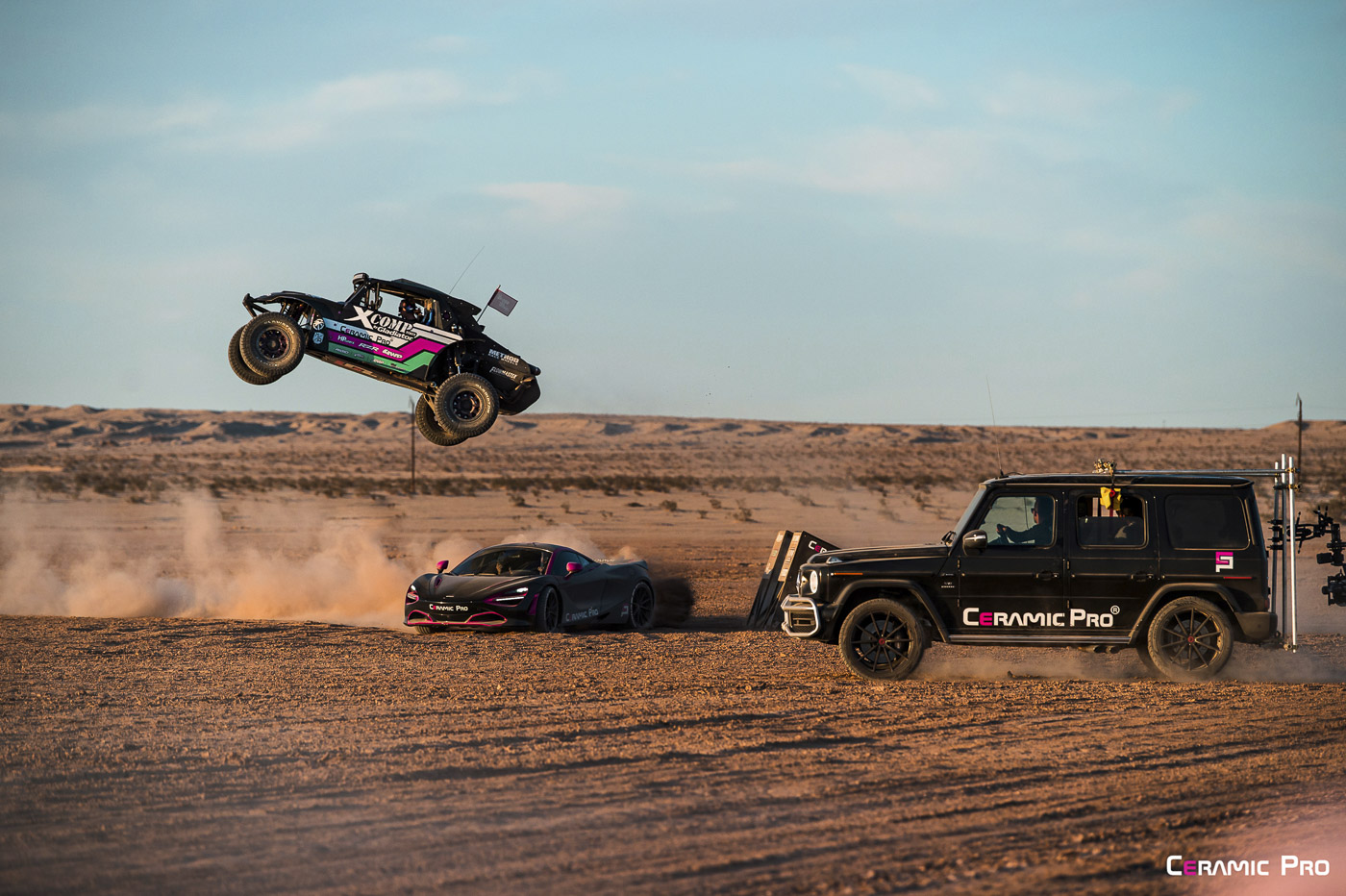 REDEFINING ELITE SERVICE FOR COATINGS, PPF AND TINT


Ceramic Pro Coatings, KAVACA Paint Protection Film and Window Tint in Pottstown, Pennsylvania
Ceramic Pro offers the most complete surface protection system in the world. Our products and services are packed with the very latest in nano-technology. The performance of each coating and film speaks for itself. Are you ready to try the best surface protection system in the world?