CERAMIC COATINGS POTTSTOWN
Ceramic Pro Elite Dealer in Pottstown, Pennsylvania.
Ceramic coatings represent the most modern way of protecting surfaces from deterioration and damage. A ceramic coating is an invisible shield that is very lightweight and thin yet the actual surface of the coating is harder than glass. This is where the 9H name comes from. This extra hardness makes the surface resistant to scratches and other similar damage. The coating protects the surface from contamination because it seals off any micro-pores in the surface. These micro-pores are actually very prevalent in paints and clear coats.
At Ceramic Pro Elite Dealer Pottstown we specialize in ceramic coating protection. We have Ceramic Pro coating formulas specific for many substrates such as paint, PPF, vinyl, textiles, leather and more. We can say we have a coating that is fitting to any surface, inside and out.
Cars, trucks, and Luxury SUVs are simply not painted the way they once were. Cost savings and environmental concerns have stimulated automakers to cut back on the volume of clear coatings used on vehicle-painted surfaces. This accelerates UV exposure, which can quickly damage paint, leading to oxidation, corrosion, and, eventually, rust. Applying ceramic coatings in Pottstown PA is a proactive measure to protect your vehicle for years.
Collegeville, Royersford, Chester Springs, Norristown, Phoenixville, and other cities in Montgomery County have Ceramic Pro Elite Pottstown apply the expert-grade ceramic coating in Pottstown to preserve their cars' look and maintain their value for a long time.
Ceramic Pro Elite Pottstown is a top-of-the-line car care company that offers multiple ceramic coating package options. Our team offers customers ceramic coating packages ranging from six months to a lifetime of warrantied protection documented on your Carfax Vehicle history report.
If you've been thinking about installing ceramic coatings in Pottstown that a Carfax Verified Warranty documents, click the button below to request a FREE QUOTE today.

What is a Ceramic Coating?
If you live in Collegeville, Royersford, Chester Springs, Norristown, Phoenixville, and other townships in MONTCO, then you know how difficult it can be to keep a car's exterior looking good. Paint can fade from exposure to natural elements such as sun rays, heat, humidity, salt water, bird droppings, bug splatter, tree sap, storms, and vehicle emissions or industrial fallout.
The leather upholstery and interior materials dry out and crack when exposed to UV radiation passing through the windows.
Ceramic coatings work by creating a barrier between your car and external elements that would otherwise damage it, like stains, scuff marks, and UV ray fading. Ceramic Pro 9H is a coating specifically designed to adhere to surfaces like paint, gel coat, glass plastic trim wheels & calipers, interior leather textiles, and more. Whether you have a vehicle or industrial equipment, we can tailor-make the perfect coating package for your needs.
We can even install ceramic coating on paint protection film and vinyl wraps.
Take some time to review a few of our most popular Ceramic Pro 9H coating packages posted below. Click the buttons to request a free quote to protect your car's exterior and interior.
While protecting the exterior of your vehicle is the most common use for a Ceramic Pro coating, protecting your vehicle's interior is just as important. After all, for many years there have always been products available that promise to protect your seats, carpets and leather. However, none of them surpass the protection that a ceramic coating can offer. This technology is simply above and beyond anything that has come before.
CERAMIC PRO NANO-CERAMIC COATING PRODUCTS
CERAMIC PRO AUTOMOTIVE PACKAGES
GOLD PACKAGE
Lifetime Warranty
The Gold Package consists of 4 layers of Ceramic Pro 9H applied to the vehicle's paint, providing permanent protection with a lifetime warranty. An additional layer of protection is added to exposed areas including windshield and wheels.
Includes
4 Layers of 9H
1 Layer of Top Coat
1 Layer of 9H on plastics
1 Layer of Wheel & Caliper on wheel faces
1 Layer of Glass on windshield
SILVER PACKAGE
5 Year Warranty
The Silver Package includes 1 layer of Ceramic Pro 9H applied over the vehicle's paint, providing protection from the elements and a 5 year warranty. An additional protective layer is added to other areas including windshield and wheels.
Includes
1 Layer of 9H
1 Layer of Top Coat
1 Layer of 9H on plastics
1 Layer of Wheel & Caliper on wheel faces
1 Layer of Glass on windshield
BRONZE PACKAGE
2 Year Warranty
The Bronze Package consists of 1 layer of Ceramic Pro Top Coat applied over the vehicle's paint. This coating protects against light scratching and provides a beautiful glossy finish with a 2 year warranty. An additional protective layer is added to other areas including windshield and wheels.
Includes
1 Layer of Top Coat
1 Layer of Top Coat on plastics and wheels
1 Layer of Top Coat on plastics
1 Layer of Glass on windshield

CERAMIC COATING INSTALLATION SERVICES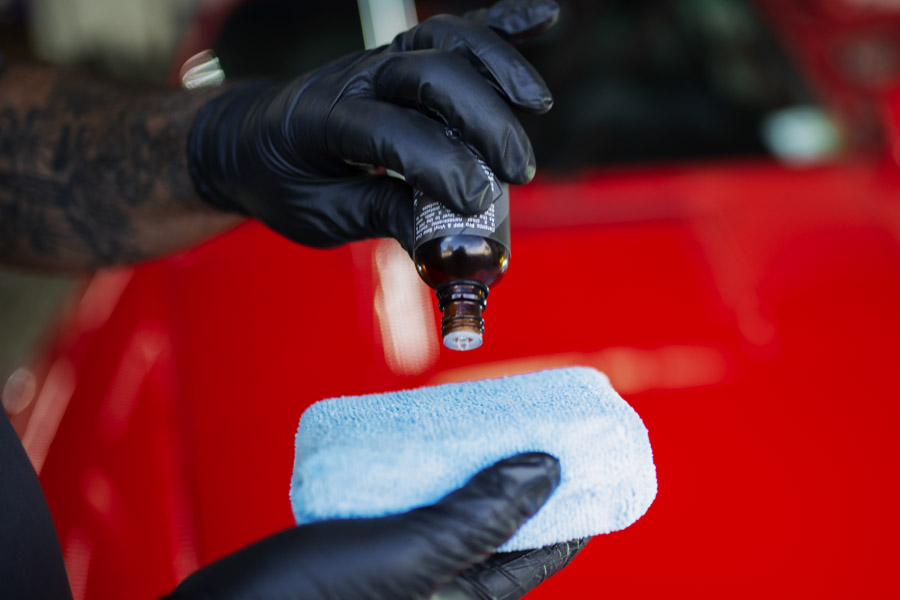 Ceramic Pro Ceramic Coatings
Ceramic Pro Elite Dealer Pottstown installs the entire lineup of Ceramic Pro coatings. This includes various coatings packages and formulas created for different surfaces. We have permanent coating solutions for both the exterior and interior of your vehicle.
THE CERAMIC PRO COATINGS ELITE DEALER EXPERIENCE IN POTTSTOWN
Ceramic Pro's Elite Dealer program comprises automotive salons that have met Ceramic Pro's high standards for quality control, customer service, and expert installation. If you're searching for an elegant vehicle detailer and protector in the Pottstown area, look no further than your local Ceramic Pro Elite Dealer.
Our team of expert ceramic coating installers in Pottstown is a one-stop shop for complete automotive protection, including ceramic coating, paint protection film, and window tinting. We also offer Americana Global ceramic coating aftercare products – all formulated specifically for Ceramic Pro's line-up. We take time to ensure each service is nothing short of excellent and strive to surpass your expectations during every customer interaction.
Luxury car owners, take advantage of this exclusive offer from Ceramic Pro Pottstown–a FREE QUOTE on auto detailing services. Protect your investment and keep your vehicle looking new for years to come. Click the button now!
ELITE LEVEL CERAMIC COATINGS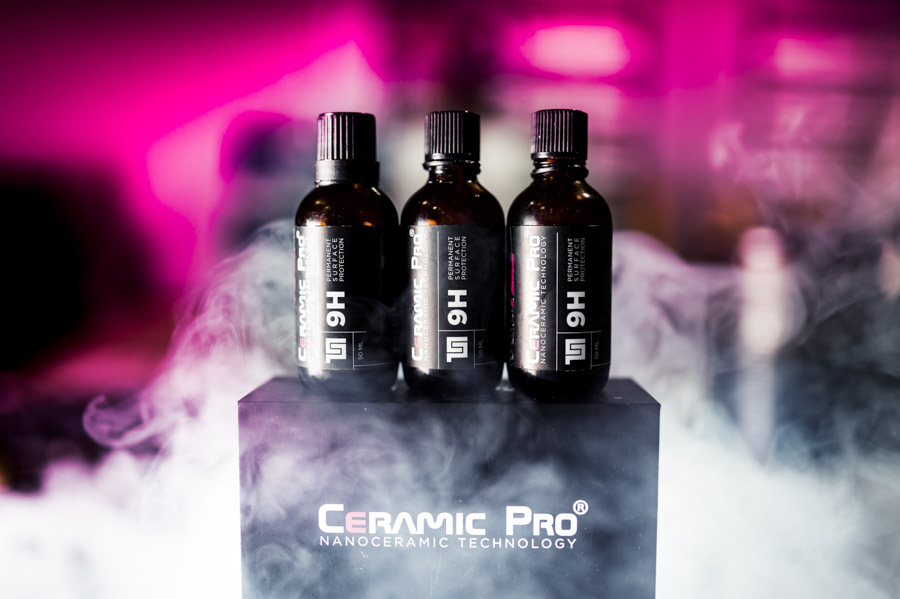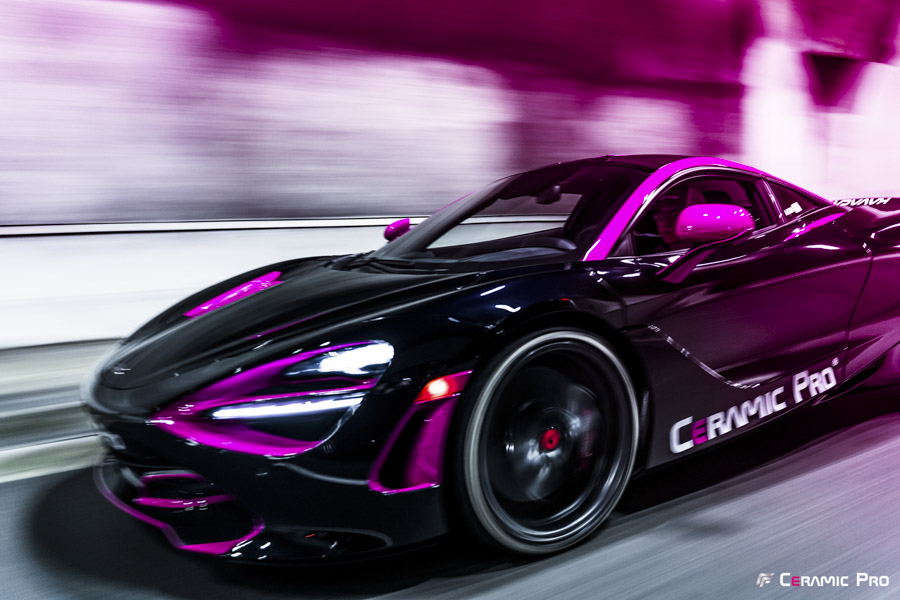 CERAMIC COATINGS IN POTTSTOWN – The One Stop Shop You Need
Our Ceramic Pro Elite Dealer is the ideal destination if you want the best ceramic coating experience in Pottstown. We're committed to providing high-quality customer service and Ceramic Pro products. You can trust that your car will be well taken care of by our skilled professionals.
The Ceramic Pro Elite Pottstown crew is always ready to help you choose the best protective solution based on what you need, how much money you're willing to spend, and how soon you need it. If you want more information about our detailing services or a free quote for ceramic coating in Pottstown and other nearby cities, click the button below. We'd be happy to serve you.
Please complete the form below. A Ceramic Pro Elite Dealer representative will contact you with a free quote for your vehicle.

Ceramic Pro Nano-Ceramic Coatings Installation in Pottstown, Pennsylvania
A Ceramic Pro Nano-Ceramic Coating is a permanent protective shield for your vehicle's paint which is substantially harder than your paint's clear coat. The coating separates your paint from exterior contaminants and its hydrophobic qualities repel water helping to keep the surface of your vehicle clean. We offer various Ceramic Pro formulas to coat paint, carbon fiber, textiles, leather, glass, plastics, and more.