Ceramic Pro Roseville – Ceramic Coatings, Paint Protection Film, and Window Films
Ceramic Pro Roseville has been selected for our exclusive Elite Dealer program, offering the most sophisticated auto protection experience available. We specialize in Ceramic Pro's professional ceramic coatings, window tinting, and paint protection film installations. In addition to these services we offer sustainable custom detailing options for all of your vehicle needs – from cars to trucks, SUVs or luxury & performance vehicles.
Our staff provides superior protection for vehicle owners in Roseville, Clayton, Sheridan, Pleasant Grove, Loomis, and other cities in Placer County.
If you'd like to learn more about our ceramic coatings, paint protection film, or window tint – or receive a free quote for these and other detailing services offered at Ceramic Pro Elite Roseville, click the button below.
Request a Free Quote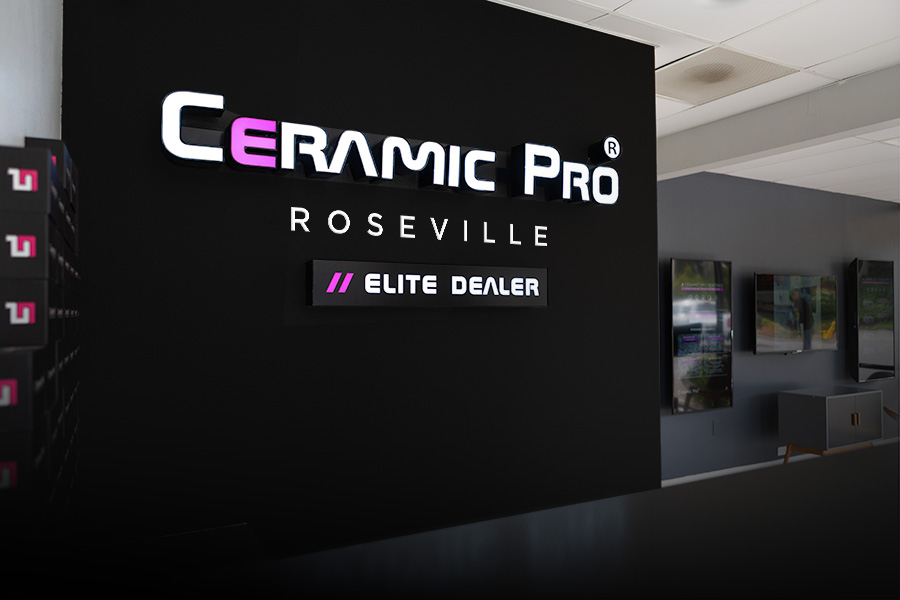 The Ceramic Pro Roseville Elite Dealer Experience
At Ceramic Pro Elite Roseville, we are devoted to providing you with a luxurious and professional automotive detailing experience. By utilizing only the finest quality products available for ceramic coatings and window films, our team of factory-trained experts will guarantee that your car receives proper preparation, installation processes as well as post-care instructions.
Ceramic Pro Elite Roseville installs Ceramic Pro 9H protection coatings, KAVACA Paint Protection Film (PPF or clear bra), and a wide range of Ceramic Window Tint in several VLTs or shades. We're also factory-trained in paint correction, which removes paint flaws such as swirl marks, minor scratches, and roughness, so the surface is ready for professional coating installation.
If you have questions about the professional protective services offered at Ceramic Pro Elite Roseville, please don't hesitate to contact us for a free quote.
What is a Ceramic Pro Elite Dealer?
In 2022, Ceramic Pro Americas developed the Elite Dealer program to offer business solutions for auto salons that desire to provide their customers with top-notch protection. To become an authorized Elite Dealer, companies are required to pass a rigorous and comprehensive training process on prepping cars correctly before installing Ceramic Pro products as well as post-application care instructions.
Our Ceramic Pro Elite Dealers don't just have a polished and professional presence, but they also deliver patrons with an inviting experience. Furthermore, our customer service team is always available to guarantee you have the greatest possible encounter.
Our commitment to quality control is unparalleled in the automotive sector, and provides customers with assured preparation procedures, installation services, and post-purchase support. Furthermore, it makes the buying process easier by opting for an experienced producer who has a superior standing.
If you're ready to begin your Elite Dealer experience in Roseville, click the button below to request a free quote.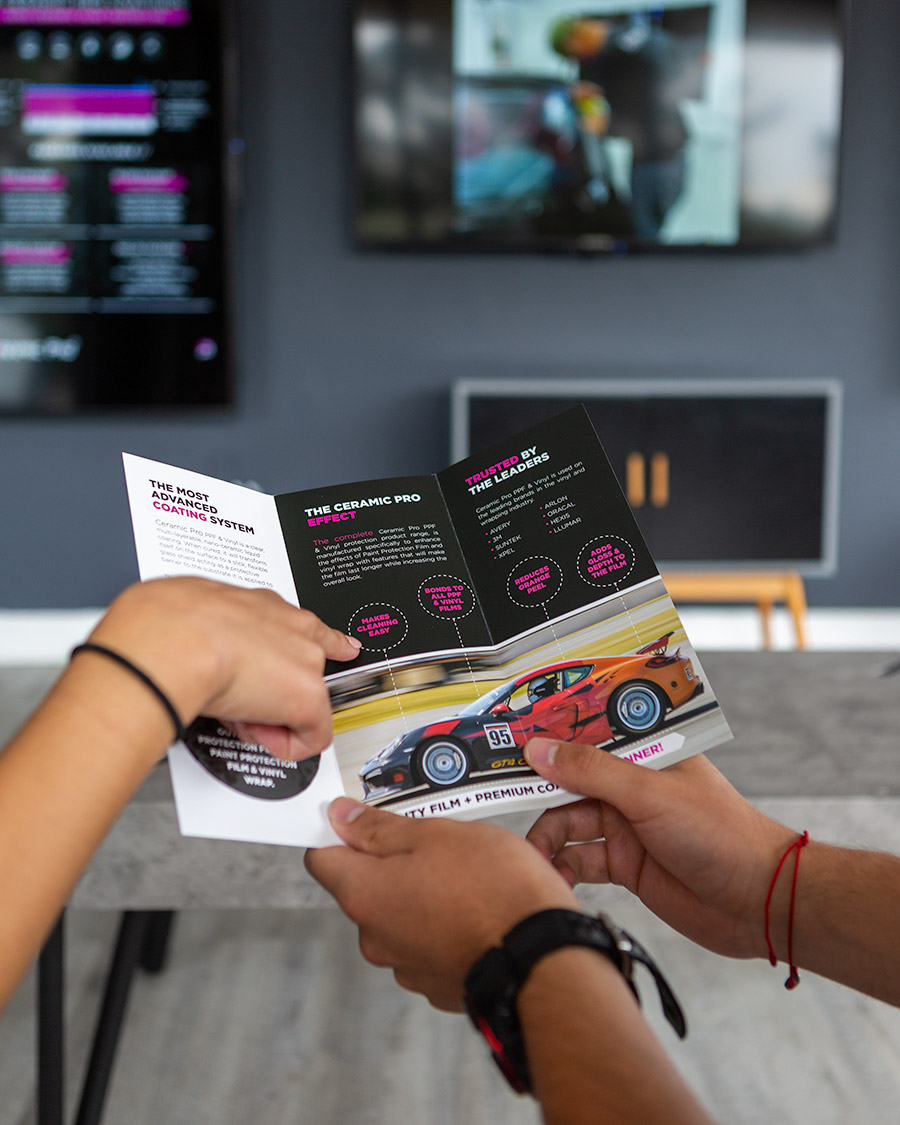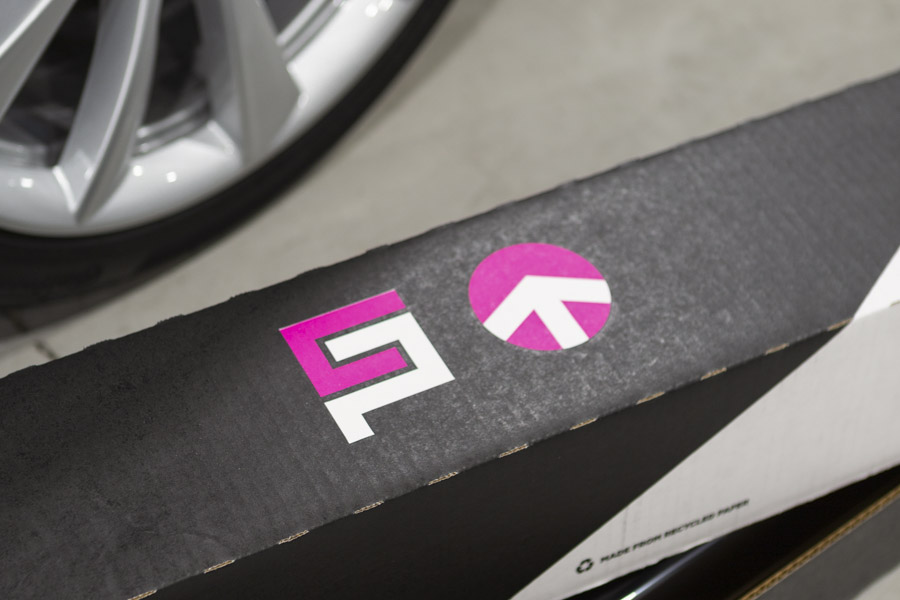 Ceramic Pro Coatings
Ceramic Pro Roseville Elite Dealer offers the complete line of Ceramic Pro professional nano-ceramic coatings. Ceramic Pro has proprietary nano-ceramic coating formulas for every surface on your vehicle. These include surfaces on the exterior and interior of your car, truck or SUV.
Learn More

KAVACA Paint Protection Films
As a full service Ceramic Pro Elite Dealer, Ceramic Pro Roseville is a factory-trained installer of KAVACA Paint Protection Films. KAVACA PPF includes our flagship KAVACA Ceramic Coated PPF and KAVACA Matte Finish PPF. Our films offer unparalleled protection for your paint in both gloss and matte.
Learn More

KAVACA Window Films
Ceramic Pro Elite Dealer Roseville installs KAVACA Advanced Window Films. KAVACA Window Films offer supreme IR filtering at any tint percentage level. The available lineup is vast, including many tint percentages, filtering levels and tint tones.
Learn More
The Facts About Ceramic Coatings, PPF, and Window Tint in Roseville
Automotive Detailing Service in Roseville, California
California's vehicles are constantly exposed to UV radiation, bird droppings and other natural contaminants that can cause oxidation, corrosion or rust. Ceramic Pro Elite Roseville consumers recognize the need for paint protection films or ceramic coatings to protect their cars from these elements.
Ceramic Pro 9H coatings are a surefire way to protect and preserve an array of materials, from car paintwork and vinyl wrapping to boat gel coats, carbon fiber components and even interior items such as Alcantara leather or plastics. Not only that – you can use these ceramic pro coatings on your auto glass too.
At Ceramic Pro Elite Roseville, we offer KAVACA PPFs that will protect your Tesla, Dodge Truck, Challenger or Hellcat, BMW or RV from dangerous road debris and environmental damage while providing a crystal clear finish.
Our innovative nanotechnology coating on the adhesive layer fills in any minor paint imperfections during installation – so you have peace of mind knowing your vehicle is safeguarded.
But what about your vehicle's interior? The UV rays that burn through clouds amplified at higher altitudes can cause havoc to your dashboard, plastics, leather, and skin. The Ceramic Pro Elite Roseville experience is capped off by installing KAVACA Ceramic Window Tint to your daily driver's or collectible car's glass.
By having Ceramic Pro Elite Roseville install a coating, PPF or window tint for you, your yearly inspections are made simpler. Not only will they provide all the paperwork essential to purse and maintain warranties; but also give advice on how to keep coatings and films looking their best through time.
The Ultimate Automotive Protection Solution – Ceramic Pro Elite Roseville
Ceramic Pro Elite Roseville is the place to go to keep your car, truck, SUV, boat, watercraft, RV, or off-road vehicle protected. We're dedicated to giving you the best experience possible – with a clean and welcoming environment staffed by expert detailers in Roseville who will take excellent care of your vehicle.
Contact the Ceramic Pro Roseville team whether you're looking to protect your Porsche, Tesla, lake boats, watercraft, truck, SUV, or other vehicles with ceramic coating, paint protection film, ceramic window tint, or all three products today. We look forward to serving you.
Get a free quote today. Click or tap on the "Get a Free Quote" button, fill out the form and submit. A knowledgeable Ceramic Pro representative will get back to you shortly with a free quote for your vehicle and specific needs.
Get a Free Quote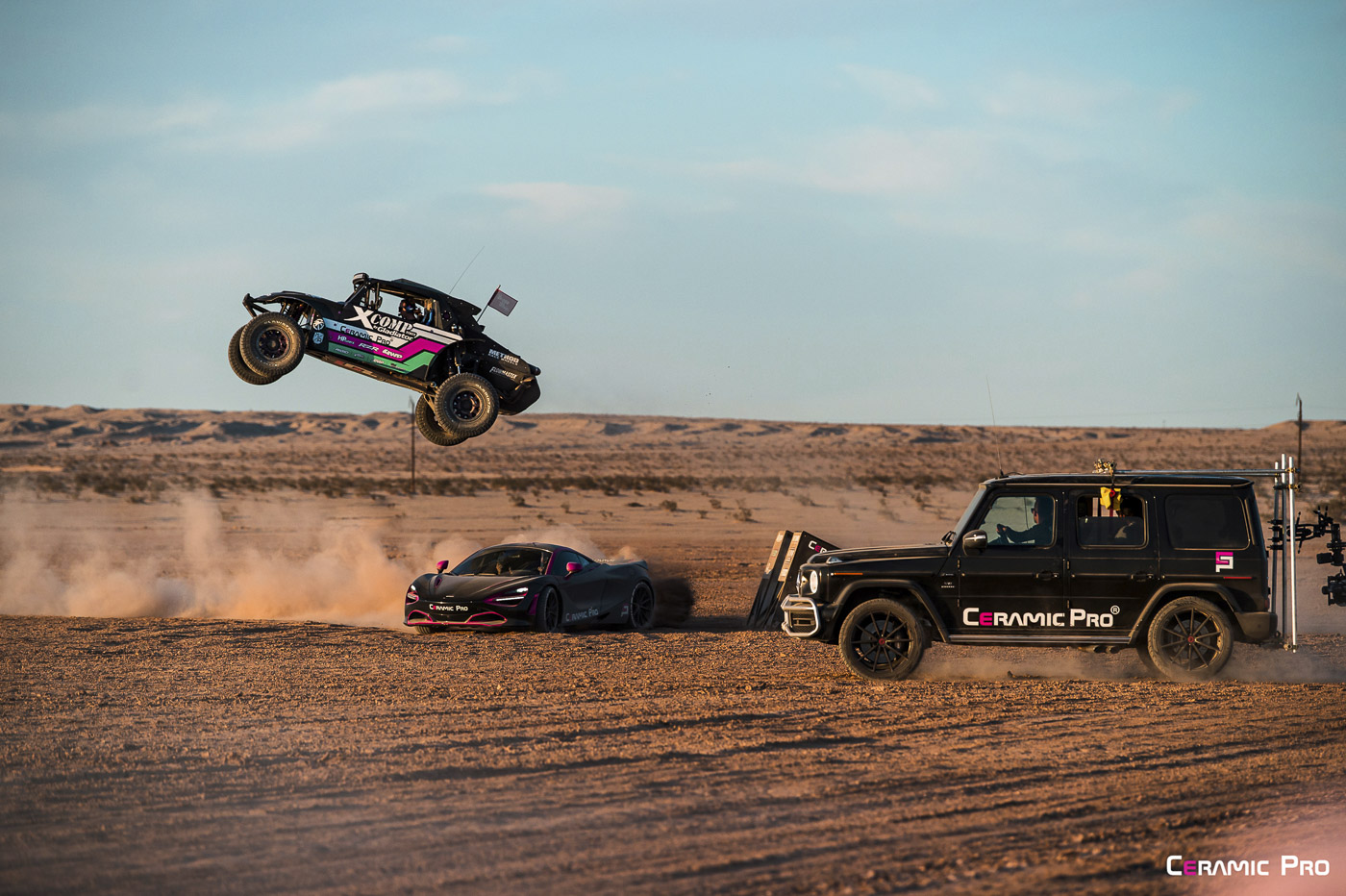 REDEFINING ELITE SERVICE FOR COATINGS, PPF AND TINT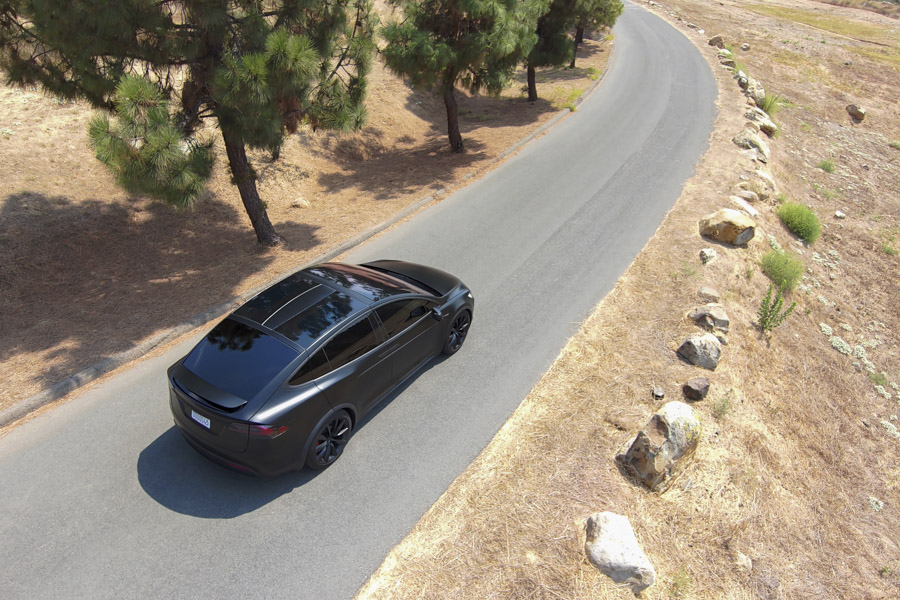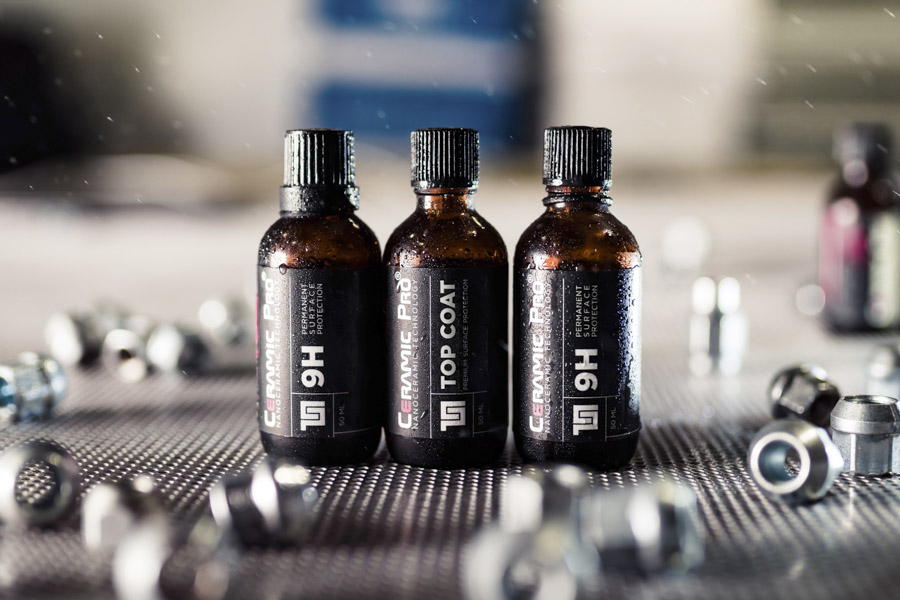 Please complete the form below. A Ceramic Pro Elite Dealer representative will contact you with a free quote for your vehicle.

Ceramic Pro Coatings, KAVACA PPF and Window Tint in Roseville, California.
Ceramic Pro offers the most complete surface protection system in the world. Our products and services are packed with the very latest in nano-technology. The performance of each coating and film speaks for itself. Are you ready to try the best surface protection system in the world?
WHAT IS A CERAMIC PRO ELITE DEALER?
What makes a Ceramic Pro Elite Dealer special?
A Ceramic Pro Elite Dealer represents the pinnacle of surface protection service. Elite Dealers are required to pass a rigorous factory-training program in order to ensure above-average skills in the installation of Ceramic Pro and KAVACA products. This means Elite Dealer staff are expected to offer Ceramic Pro Coatings, KAVACA PPF and KAVACA Window Film installation services that exceed the expectations normal to most installers.
Additionally, Ceramic Pro Elite Dealers carry every Ceramic Pro and KAVACA product. This makes it so the customer can enjoy a single-source solution for the protection of their entire vehicle as well as the prep required to achieve this. All detailing and paint correction prep is done with Americana Global professional detailing products. All this contributes to consistency and great results seldom possible without such strict guidelines on quality and performance-based results.
Finally, the focus on the customer's experience is paramount. Elite Dealers are required to offer certain shop amenities not available from many installers. The entire experience, from arrival to departure with a finished vehicle is catered to provide a pleasurable experience and exude confidence.