KAVACA WINDOW TINT ROSEVILLE
Ceramic Window Tint in Roseville, California – Ceramic Pro Elite Roseville, California
When you are searching for the highest caliber of ceramic window tinting services in Roseville, Clayton, Sheridan, Pleasant Grove, Loomis, and other cities in Placer County that you can rely on entirely; Ceramic Pro Elite Roseville is your number one choice. We guarantee top-notch professionalism and precision with every job we take on!
Ceramic Pro Roseville is an exclusive Elite Dealer that offers two premium window tints to vehicle owners throughout Placer County. Ceramic Pro KAVACA Ceramic IR Window Film is designed with nanotechnology to block up to 96 percent of heat-producing infrared radiation.
By keeping your car cooler and reducing the need for air conditioning, you can reap tremendous benefits such as improved fuel economy, extended battery life, and increased comfort.
Our Ceramic Pro Carbon CS window film installation, in addition to our ceramic window tinting service, is a cost-effective and practical option for car owners as it effectively shields skin and vehicle interiors from damaging UVA and UVB rays. This nanocarbon technology provides superior security against the sun's harmful radiation.
If you're interested in learning more about this service or getting a free quote, simply click the button below.
Request a Free Quote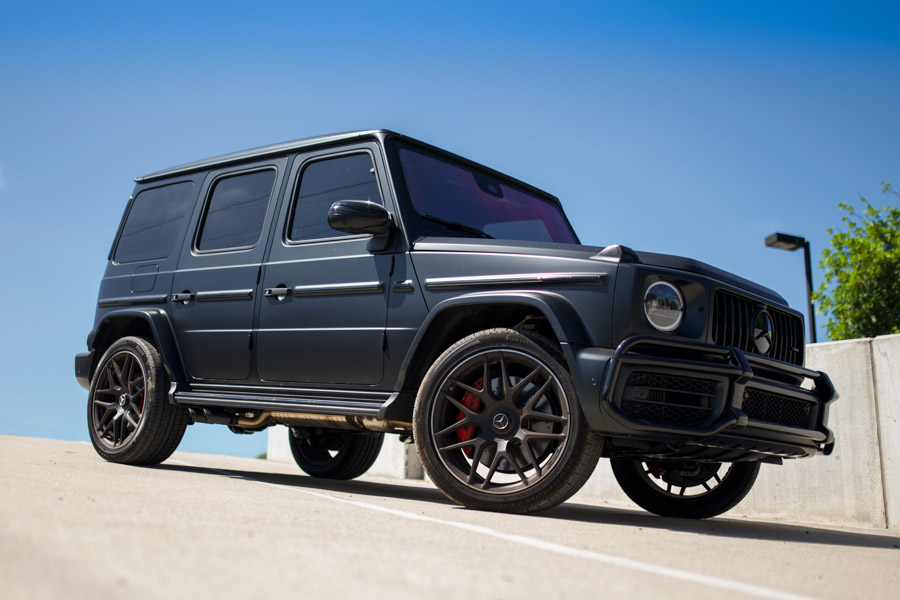 What Makes Ceramic Pro Window Tint Unique?
Ceramic Pro KAVACA window tint is crafted with premium and resilient components, enhanced by nanotechnology in both the film and adhesive. This ensures a strong bond between your window film and car, as well as easy installation without any visible seams! We have two distinct types of films available at various VLTs or colors depending on your preference.
This permits car owners in Roseville to select one that matches factory privacy glass or is legally based on State of California window tint laws.
KAVACA Window Films utilizes advanced nano-ceramic and carbon technology to effectively filter out 99.9% of UVA and UVB radiation, protecting your interior such as leather seats, wood, plastic trim, and dashboards from the harmful effects of sunlight. Discover more about this revolutionary product by reading the below information.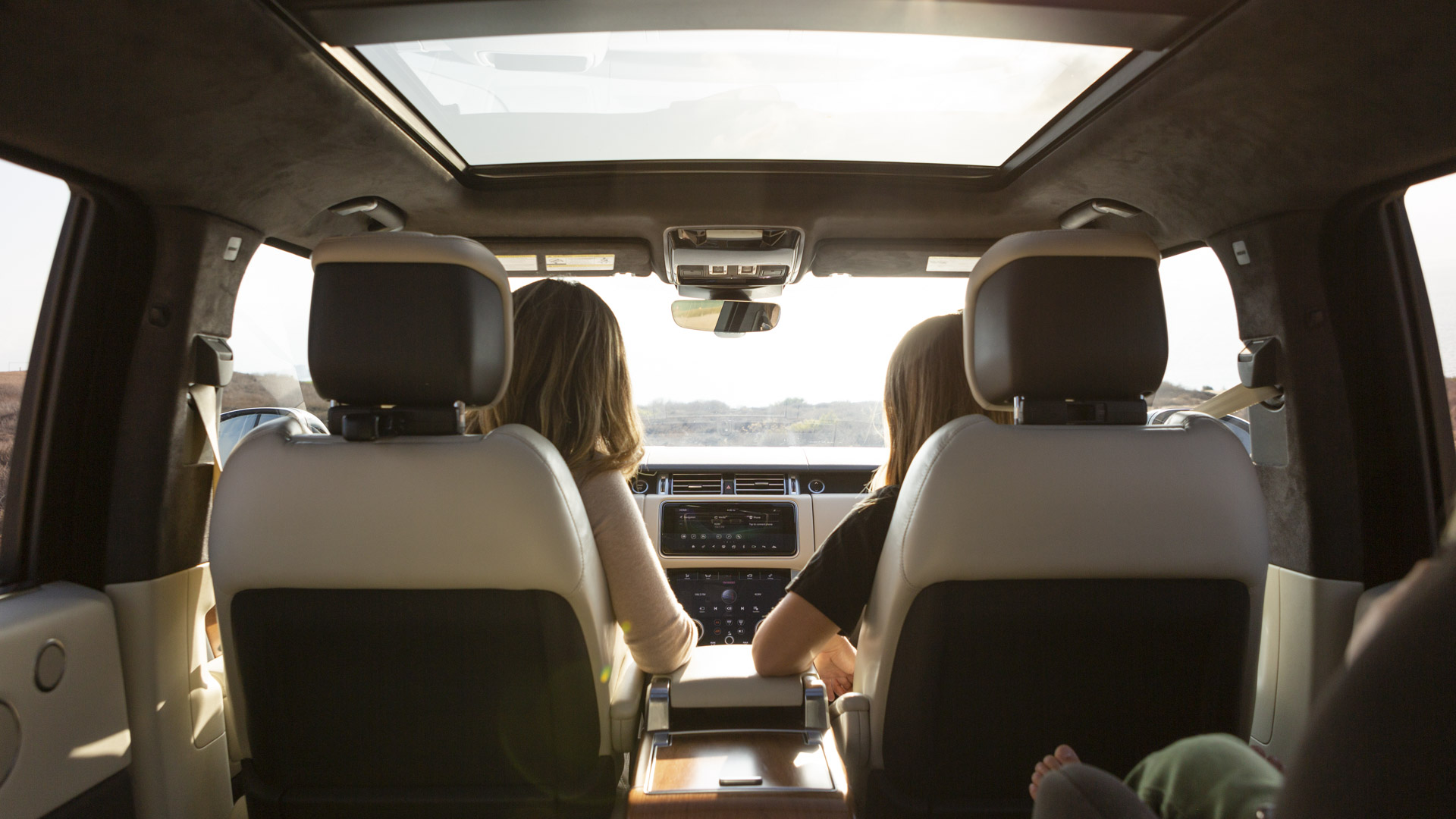 KAVACA WINDOW FILM PRODUCTS

KAVACA Ceramic IR Window Film
KAVACA Ceramic IR Window Tint is the most advanced automotive window film ever created. Utilizing our proprietary nano ceramic technology, we've been able to create window tint film that blocks up to 96% of infrared heat – giving you the ultimate indoor cabin experience. Our window films also provide superior protection against cancer causing UV rays, keeping you and your passengers safer.
Learn More

KAVACA Carbon CS Window Film
KAVACA Window Films were formulated with extensive research for look and performance. KAVACA Carbon Color Stable Window Film follows this same design approach with proprietary blend of nano-carbon particles and IR blocking materials, which results in blocking up to 70% infrared heat. Not only does our film reduce the heat inside your vehicle, it also offers SPF500 which blocks 99%+ of the damaging UV rays.
Learn More

WINDOW FILM INSTALLATION SERVICES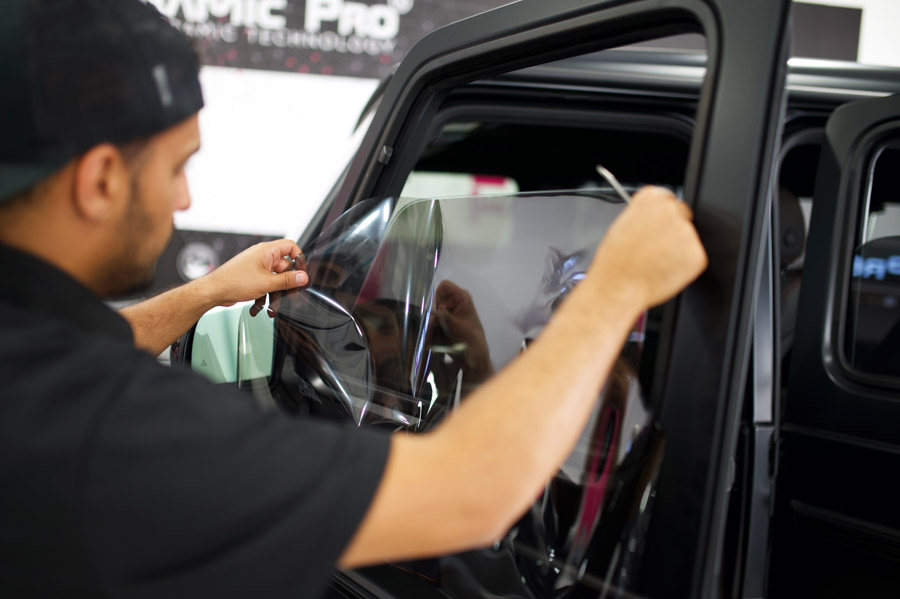 KAVACA Window Films Roseville
Ceramic Pro Elite Dealer Roseville California installs KAVACA Advanced Window Films. KAVACA Window Films offer supreme IR filtering at any tint percentage level. The available lineup is vast, including many tint percentages, filtering levels and tint tones.
WHY YOU NEED CERAMIC PRO WINDOW FILM IN ROSEVILLE, CALIFORNIA?
In the automotive window tinting industry, keywords and marketing terminology are pervasive. The most popular of these terms is "Ceramic Window Tint," which has seen an increasing number of queries in recent years. Consumers recognize ceramic as a superior option for their vehicles and thus have been actively seeking out this specific service more than any other type of window tinting product.
The traditional infrared blocking film, composed of crystalline- or metal particles had a destabilizing effect on cell phones and satellite radio transmissions. This led to the development of superior ceramic film which has replaced it; with this heat-rejecting material utilized for car windows (especially in hot weather), as well as industrial and marine purposes.
Ceramic Pro's innovative nanotechnology-based window tint solutions provide superior heat rejection, as well as a secure bond to the vehicle windows. This means that if an accident or vandalism occurs and your car windows break, our unique film will hold all glass fragments together – keeping you out of harm's way and protecting valuable items within the automobile.
KAVACA ceramic window films available and installed by the experts at Ceramic Pro Elite Roseville are backed by a Carfax Verified limited lifetime warranty against defects. This means that, unlike inferior quality window tint products, you'll never experience cracking, purpling, or premature wear.
When you drop off your car, truck, SUV, or commercial vehicle to have Ceramic Pro window tint installed, it will be returned to you in exceptional condition.
At Ceramic Pro Roseville, we appreciate that each car is extraordinary and tinting should be personalized to fit your specific needs. Our window tinters team takes the time to listen intently to your requirements before diligently handling your vehicle with precision throughout the entire process. Not only do we specialize in window tints, but our specialists can also apply paint protection film or ceramic coatings for full outer defense.
ELITE LEVEL WINDOW TINT INSTALLATION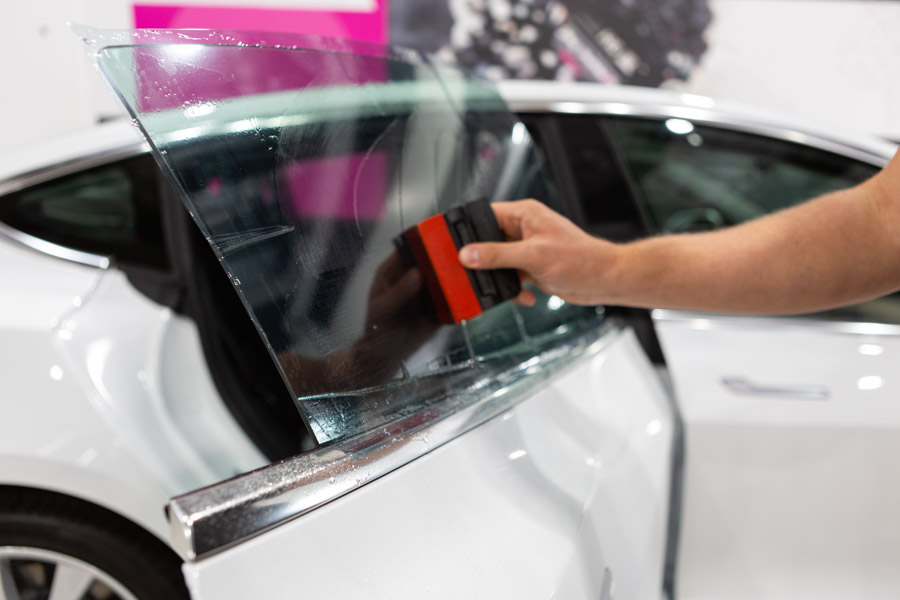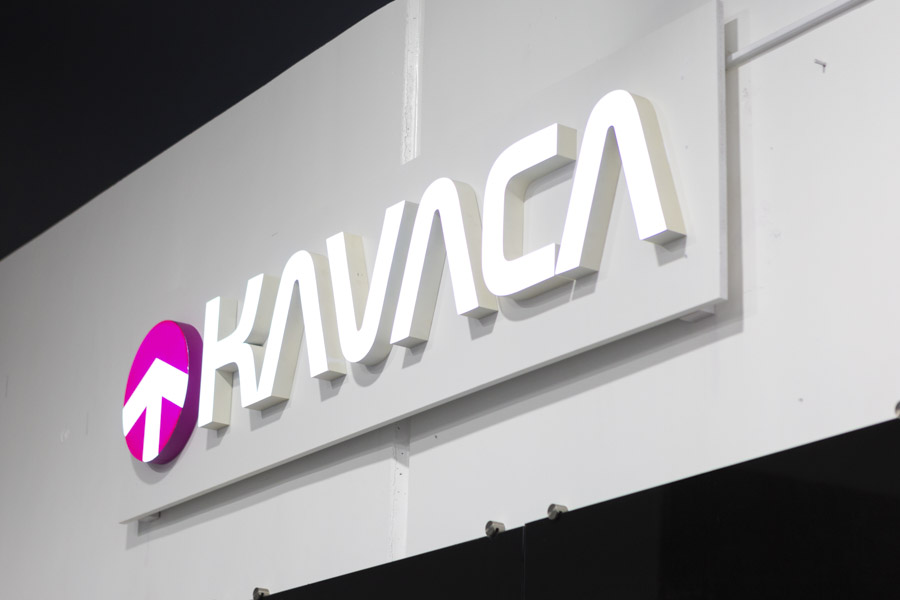 THE CERAMIC PRO ELITE DEALER EXPERIENCE – EXPERTS IN WINDOW TINTING IN ROSEVILLE, CALIFORNIA?
The Ceramic Pro Elite Dealer is a prestigious car salon that promises an opulent and classy automotive transformation. To become an Elite Dealer, auto salons must pass through comprehensive instruction programs, meet rigorous quality assurance standards, and consistently deliver first-rate service meeting or exceeding the impeccable expectations of the Ceramic Pro brand.
If you have questions about your vehicle's ceramic window tint in Roseville or would like to request a free quote, click the button below. We look forward to serving you.
Please complete the form below. A Ceramic Pro Elite Dealer representative will contact you with a free quote for your vehicle.

KAVACA Advanced Window Tint Installation in Roseville, California.
Ceramic Pro KAVACA offers the most advanced window films in the the world. Using the latest in nano-technology we offer window tint films that are infused with either nano-ceramic or nano-carbon particles to offer the most effective IR and UV filtration available today.