CERAMIC PRO COATINGS MONROE
Ceramic Pro Coatings Elite Dealer in Monroe, Washington.
With years of expertise in the field, Ceramic Pro Elite Snohomish offers unparalleled ceramic coating installation services for automobiles, vessels, and industrial machinery. Our flagship Ceramic Pro 9H nano coatings provide a semi-permanent and exceptionally durable layer of protection that increases the depth, shine, and gloss of the materials it has bonded.
If you are in search of the ultimate safeguard for your luxury car, then look no further than Ceramic Pro Elite Snohomish. Pioneers of this coating technology and industry experts at their craft, they bring to you the latest ceramic coatings on offer that offers unparalleled protection from harsh conditions.
With continual research and commitment to excellence, Ceramic Pro continues pushing boundaries while also driving advancements in this field.
Our experienced team proudly serves those from Bothell, Kirkland, Redmond, Seattle, Bellevue, and other cities in Snohomish County.
Please click the button below if you want more information about our excellent vehicle protection, including a Carfax Verified Warranty and installation by experienced detailers.

What is a Ceramic Coating?
Ceramic Pro Elite Snohomish is the perfect destination for safeguarding your valuable possessions. Our nano coatings are an ideal solution to cover a variety of surfaces such as paint, Gelcoat, glass, plastic trim and even wheels & calipers! No matter what material it's composed of – we can provide you with a coating that will significantly lengthen its lifespan.
If you're looking to take your car's protection up a notch, then it's time to give up those DIY ceramic coatings and give Ceramic Pro Coatings a try! Not only will this professional grade coating sheet water and light dust off your vehicle, but also provides added defense against dirt, debris and moisture. This is the perfect additional layer of security for those who want ultimate car care.
Today's ceramic coatings are crafted with nanotechnology, granting them the ability to seep into minute pores and form a hardened defense layer. Not only does this coating help protect your car from harmful UV rays, but it also provides an unbreakable guard against saltwater damage, bird droppings, and mag chloride.
Ceramic Pro coatings are the most dependable and long-lasting when it comes to safeguarding any sort of material or surface. Whether you're dealing with leather and vinyl interiors in cars, Gelcoat and fiberglass on boats, paint protection film, raw metal surfaces or painted surfaces – we have formulated our products for maximum durability so that your investments stay safe against all odds!
Take some time to review a few of our most popular Ceramic Pro 9H coating packages posted below. Click the buttons to request a free quote to protect your car's exterior and interior.
CERAMIC PRO NANO-CERAMIC COATING PRODUCTS
CERAMIC PRO AUTOMOTIVE PACKAGES
GOLD PACKAGE
Lifetime Warranty
The Gold Package consists of 4 layers of Ceramic Pro 9H applied to the vehicle's paint, providing permanent protection with a lifetime warranty. An additional layer of protection is added to exposed areas including windshield and wheels.
Includes
4 Layers of 9H
1 Layer of Top Coat
1 Layer of 9H on plastics
1 Layer of Wheel & Caliper on wheel faces
1 Layer of Glass on windshield
SILVER PACKAGE
5 Year Warranty
The Silver Package includes 1 layer of Ceramic Pro 9H applied over the vehicle's paint, providing protection from the elements and a 5 year warranty. An additional protective layer is added to other areas including windshield and wheels.
Includes
1 Layer of 9H
1 Layer of Top Coat
1 Layer of 9H on plastics
1 Layer of Wheel & Caliper on wheel faces
1 Layer of Glass on windshield
BRONZE PACKAGE
2 Year Warranty
The Bronze Package consists of 1 layer of Ceramic Pro Top Coat applied over the vehicle's paint. This coating protects against light scratching and provides a beautiful glossy finish with a 2 year warranty. An additional protective layer is added to other areas including windshield and wheels.
Includes
1 Layer of Top Coat
1 Layer of Top Coat on plastics and wheels
1 Layer of Top Coat on plastics
1 Layer of Glass on windshield

CERAMIC COATING INSTALLATION SERVICES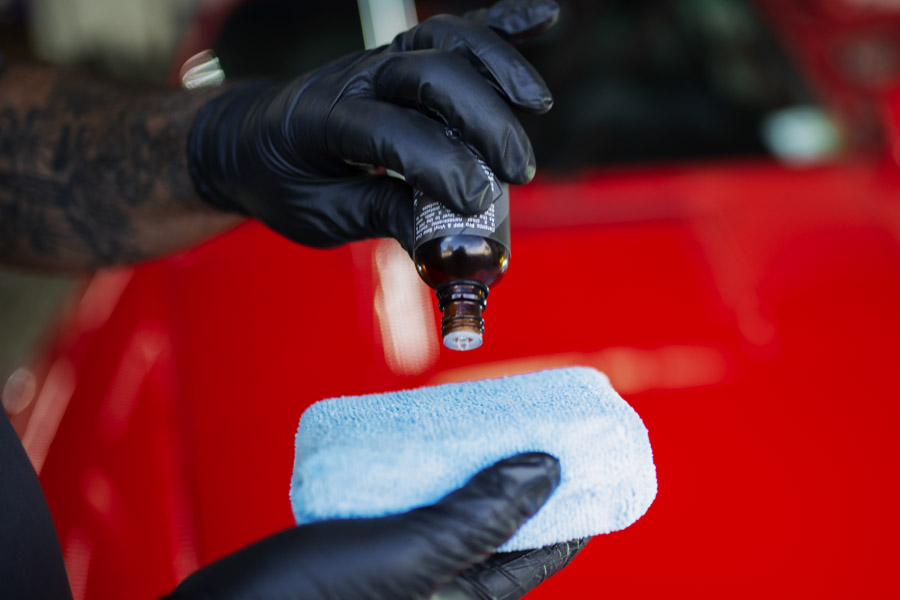 Ceramic Pro Ceramic Coatings
Ceramic Pro Elite Dealer Monroe installs the entire lineup of Ceramic Pro coatings. This includes various coatings packages and formulas created for different surfaces. We have permanent coating solutions for both the exterior and interior of your vehicle.
THE CERAMIC PRO COATINGS ELITE DEALER EXPERIENCE IN MONROE, WASHINGTON
Ceramic Pro Elite Dealers deliver an upscale and opulent automotive detailing and protection experience. Ceramic Pro's advanced coating, Paint Protection Film (PPF), and ceramic window films are exclusively available through its network of Elite Dealers.
Becoming a Ceramic Pro Elite Dealer is no easy task, but each dealer in this exclusive group has surpassed the stringent requirements for quality assurance, client service and expert installation. Every one of these dealers have met every criteria to become an official Elite Dealer- proof that they are on top of their game!
We highly suggest having paint correction performed before beginning any ceramic coating jobs. This will eliminate all damage caused by bird droppings, tree sap, bug splatter marks, and swirl marks. To put it simply — this process is your car's preparation for the Ceramic Pro package – as well as amplifying both the material quality and overall appearance of your vehicle.
Get a FREE QUOTE from the auto detailing experts at Ceramic Pro Snohomish by clicking the button below.
ELITE LEVEL CERAMIC COATINGS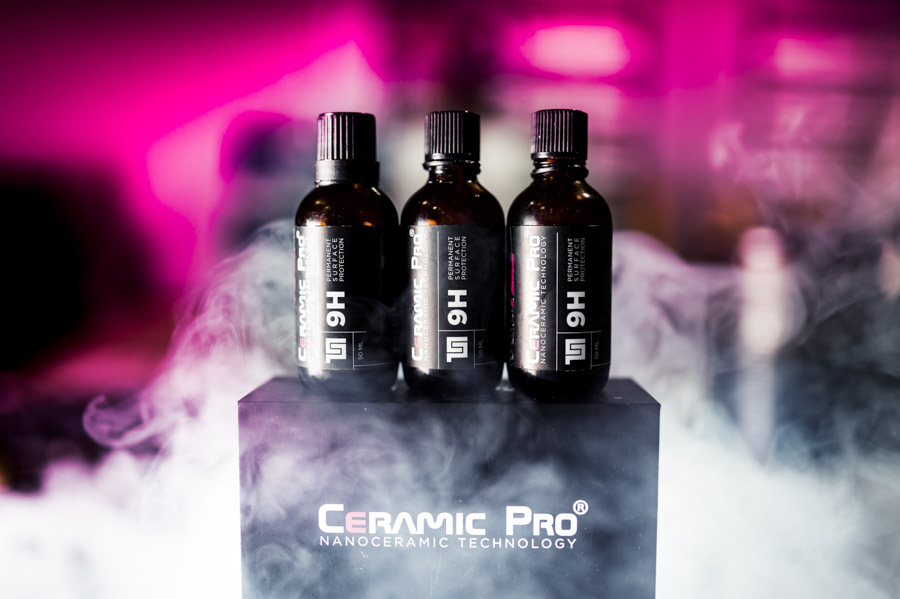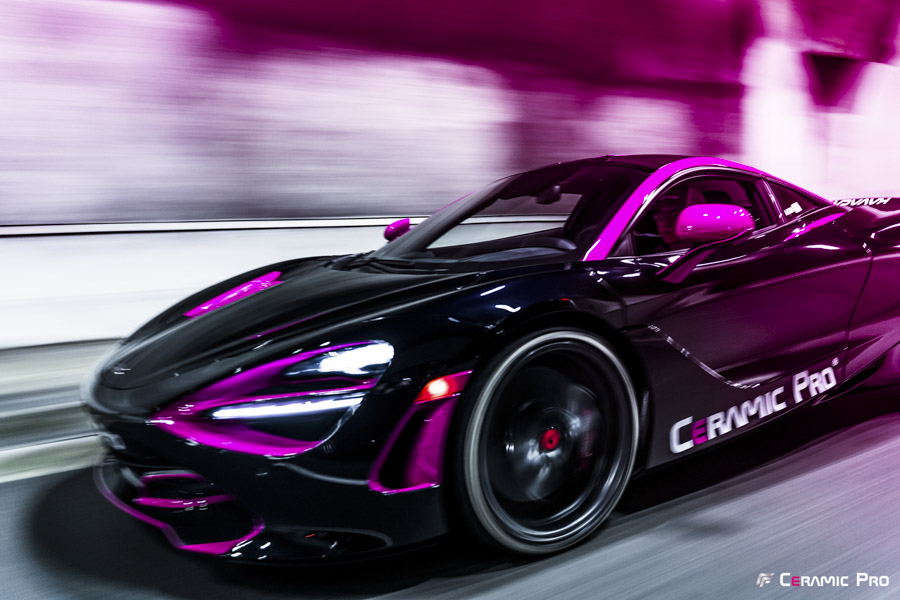 Please complete the form below. A Ceramic Pro Elite Dealer representative will contact you with a free quote for your vehicle.

Ceramic Pro Nano-Ceramic Coatings Installation in Monroe, Washington
A Ceramic Pro Nano-Ceramic Coating is a permanent protective shield for your vehicle's paint which is substantially harder than your paint's clear coat. The coating separates your paint from exterior contaminants and its hydrophobic qualities repel water helping to keep the surface of your vehicle clean. We offer various Ceramic Pro formulas to coat paint, carbon fiber, textiles, leather, glass, plastics, and more.