Have you ever walked out of a parking lot and out of the corner of your eye noticed a car with terrible, faded headlights? You've probably seen or known someone who had a car with foggy headlights; perhaps it was your first used car in junior high, or simply a vehicle you owned for a long time and left out in the sun. When we buy a new car, we often focus on the obvious things we want to protect, such as the paint or the interior, but we frequently forget or overlook the fact that our headlights are just as important as the rest of our vehicles. Today, we'll walk you through the ultimate guide to repairing, protecting, and maintaining your headlights with headlight protection film and paint protection film!
One of the most essential parts of your car that needs to be protected for an extended lifespan is the headlights. Headlights don't just light up the road; they protect you from other drivers by illuminating their dangerous mistakes. The problem with headlights and sometimes tail lights is that they are made out of either acrylic or polycarbonate plastic, initially coated with a UV-protected clear coat. As time goes on, the coating begins to fail, causing your headlights to start to fade. 
We will be breaking down the most common issues and solutions, so you can protect and restore your headlights from road debris and the awful yellowing layer on your headlights.
Should I Apply Headlight Protection Film My Headlights?
YES! If you have a brand-new car with perfect headlights, a quick and easy solution to keep them in mint condition is to apply PPF/ headlight protection film to the surface of the lights. The impact-resistant and hydrophobic properties of KAVACA PPF allow for a slick and scratch-resistant surface. 
If your headlights are yellowing, it's still not too late. In the following reading, we will be giving you some tips and resolutions.
How Do You Stop Headlight Oxidation?
Headlight oxidation is an automotive phenomenon that occurs when the headlights on your vehicle get exposed to heat and moisture. When these two factors combine, it can cause a build-up of minerals and other byproducts on your headlight lens. This causes light refraction and decreases visibility for drivers at night and the awful yellow tint we all know and hate. One way you can prevent this from happening is by following these three steps: 
Park Under the Shade or Garage away from UV rays (film covers can be used if no shade is present)
 Keep your headlights clean by removing any built-up residue and protecting them with polish and ceramic coatings
Apply Paint Protection Film to the headlights (*hint* this solution is the best, and we'll explain why in a second)
Oxidation is a normal part of headlight life, but why does oxidation occur, and what factors control the rate and extent of oxidation? When we park under the blazing sun, the UV rays penetrate the polycarbonate material and slowly wear the coating on the headlamp. After a long duration and years of road debris, rock chips, and UV rays, we begin to see the build-up form, causing the foggy and yellow headlamps we hate.
How To Restore Headlight Lens?
Protecting your headlight lens and fog lights is essential, and keeping them clean will extend the life and longevity of both these crucial components of the car. DIY treatments promise a flawless finish, from using baking soda to odd alternatives like bug spray, but none of them are permanent and effective.
To clear up a headlight lens professionally, we have to assess if the clear coat has peeled entirely or if the fogging is caused by a leak in the headlights' gasket. If water has entered a headlight, no sanding, buffing, or cleaning will remove the fogging from the outside. The only way to remove that is to either open and reseal the lenses or replace the headlights overall. 
If you see that the headlights have no leaks, then perform the following steps in order:
Cleaning out the surface with isopropyl alcohol
Sanding the surface of the headlight (800 grit, 1000 grit, 1500 grit, 2000 grit sandpaper)
Buffing out headlights
Apply wax or a sealant. (Not A Permanent Solution)
Apply Headlight Protection Film (Permanent Solution)
Can You Put Paint Protection Film On Headlights?
Yes! Paint protection film can be applied on headlights! Not only can it be applied, but it is also recommended to put paint protection film on your new/ restored headlamps. 
Paint protection film, or PPF, has become a popular option for drivers looking to protect their car's exterior from pitting or scratches. PPF is composed of polymers resistant to damage from oils, scratches, and UV light. It is an advanced alternative to waxing your car regularly and can be applied to any new or used vehicle, creating maximum protection.
For a Professional and permanent solution, we suggest using paint protection film, also known as headlight film. High-performance professional-grade paint protection film such as Ceramic Pro KAVACA Ceramic Coated PPF will ensure a hydrophobic surface, improved clarity, and an overall permanent solution to your problem. 
How Do I Protect Headlights After Restoration?
Applying a sealant may help protect your lights and improve clarity for a few weeks to a few months at max, but if you want a permanent solution, KAVACA Ceramic Coated paint protection film is the way to go!
Restoration of a car's headlights is a standard process that may leave the vehicle's headlights vulnerable to damage or breakage. The clear bra will act as a sealant and an extra layer of protection that will help prevent impacts and debris from damaging your newly restored headlights. Our high-quality headlight protection kits are custom-fitted and cut precisely for your vehicle. Some film kits offer precut solutions, but frequently, the fitment of these DIY headlight covers is not always perfect. Our certified professional installer custom makes each headlight PPF fit your specific vehicle to ensure no lifting and a flush install on every job.
Did you know that your headlights and front bumper are the most exposed part of your vehicle? Paint protection film prevents damage to your expensive headlights and your paint as well.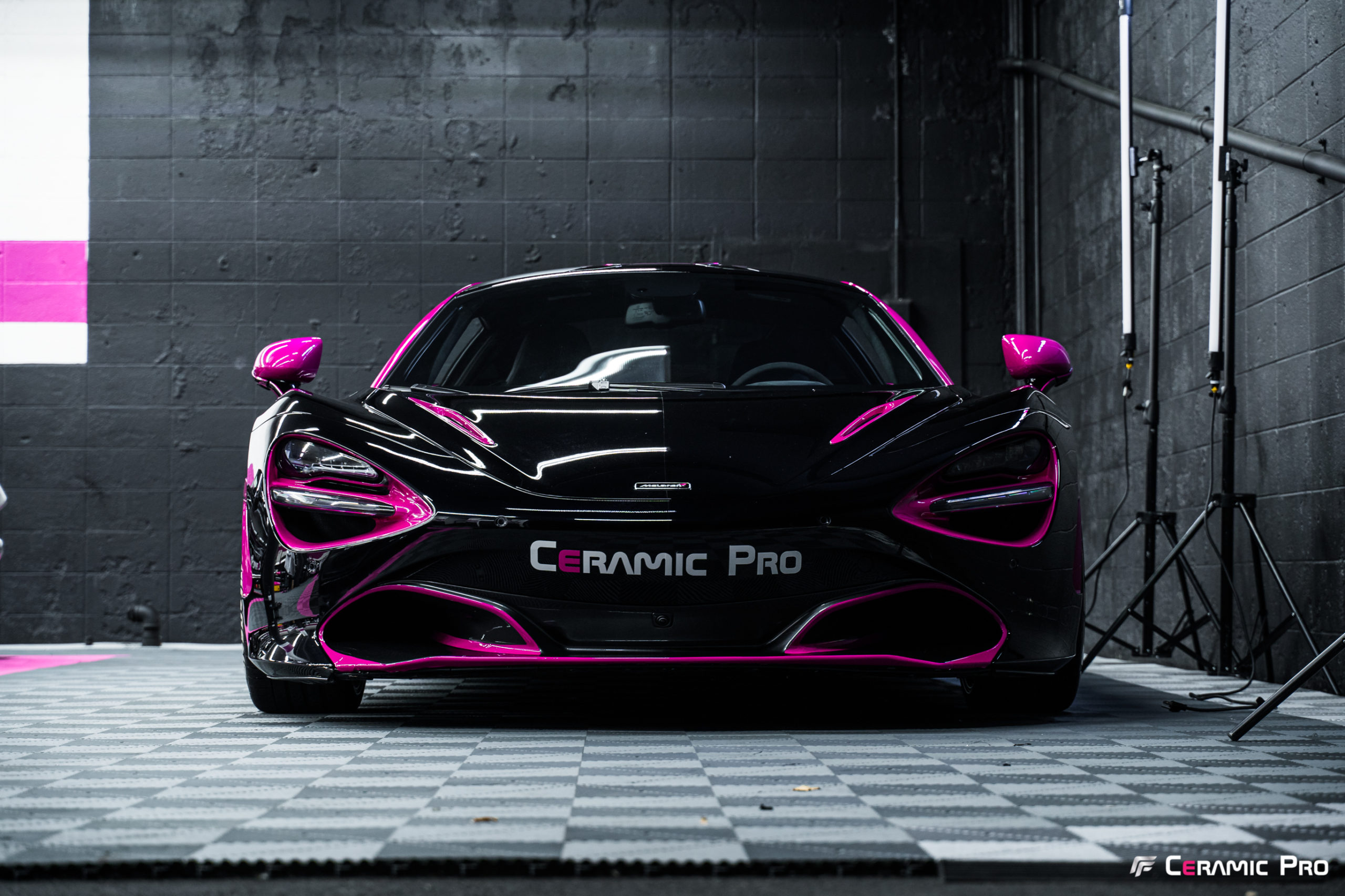 With KAVACA Ceramic Coated PPF, you will get both the advanced technology of Ceramic Pro 9H infused with impact-resistant qualities of our leading industry paint protection film. Consider getting the front end of your vehicle protected with KAVACA PPF to protect both the front end paint and headlights from scratching and fading. We also offer various packages that include a lifetime warranty backed by CARFAX that protects the entire car, including door sills and other components. Visit the link below to get a free quote today!