CERAMIC PRO COATINGS BOULDER
Ceramic Pro Coatings Elite Dealer in Boulder, Colorado.
Ceramic Pro Elite Boulder is a trusted, factory-approved Elite Dealer for the installation, service, and maintenance of top-quality nano-ceramic coatings. Ceramic Pro ION, our most premier nanocoating line provides unmatched protection that significantly enhances depth, gloss and sheen of any surface it coats.
In addition to adding an extra layer of defense from scratches and other damage; this semi-permanent solution increases the value of your car or vehicle.
Our high-quality service center applies ceramic coatings to cars, trucks, SUVs, boats, and watercraft. Customers in Nederland, Eldorado Springs, Longmont, Superior, Louisville, and other cities in Boulder County utilize our facility and trust our team to complete jobs on time, within their budget, and always with a focus on quality.
Request a quote by clicking the button below if you're searching for exceptional protection for any car with outstanding hydrophobic properties and a Carfax Verified Warranty from experienced detailers.

What is a Ceramic Coating?
When searching for the best in durable surface protection, ceramic coatings are an ideal choice. This liquid polymer solution contains a non-metallic compound (ceramic) which hardens upon contact with whatever it is applied to and safeguards your surfaces like nothing else on the market.
Whether you choose spray coatings or professional grade ones that may last up to a lifetime, either one will extend your vehicle's longevity while always preserving its appearance.
Spray-on paint sealants may offer some features of a coating, however they fail to provide the necessary UV protection for automobiles. Furthermore, these solutions are not resilient in humid or hot climates due to their lack of durability.
Ceramic Pro is the cutting-edge in ceramic coating technology, utilizing nanotechnology to penetrate microscopic pores. This revolutionary process requires a highly trained and experienced detailer who only applies Ceramic Pro's products within an exclusive environment for maximum effect.
Our coatings offer a long-term, invisible barrier against the effects of UV radiation, bird droppings, sap from trees, pollen, and other environmental contaminants. Additionally, they protect surfaces from staining, graffiti marks as well as scuffing and more.
Ceramic Pro coatings are unlike any other products on the market. We specifically crafted them to meet the needs of different surfaces or materials. From glass, leather, plastics and vinyl to textiles, boats (Gelcoat and fiberglass), automotive clear coats and even raw metal or painted surfaces – Ceramic Pro has you covered!
Take some time to review a few of our most popular Ceramic Pro 9H coating packages posted below. Click the buttons to request a free quote to protect your car's exterior and interior.
CERAMIC PRO NANO-CERAMIC COATING PRODUCTS
CERAMIC PRO AUTOMOTIVE PACKAGES
GOLD PACKAGE
Lifetime Warranty
The Gold Package consists of 4 layers of Ceramic Pro 9H applied to the vehicle's paint, providing permanent protection with a lifetime warranty. An additional layer of protection is added to exposed areas including windshield and wheels.
Includes
4 Layers of 9H
1 Layer of Top Coat
1 Layer of 9H on plastics
1 Layer of Wheel & Caliper on wheel faces
1 Layer of Glass on windshield
SILVER PACKAGE
5 Year Warranty
The Silver Package includes 1 layer of Ceramic Pro 9H applied over the vehicle's paint, providing protection from the elements and a 5 year warranty. An additional protective layer is added to other areas including windshield and wheels.
Includes
1 Layer of 9H
1 Layer of Top Coat
1 Layer of 9H on plastics
1 Layer of Wheel & Caliper on wheel faces
1 Layer of Glass on windshield
BRONZE PACKAGE
2 Year Warranty
The Bronze Package consists of 1 layer of Ceramic Pro Top Coat applied over the vehicle's paint. This coating protects against light scratching and provides a beautiful glossy finish with a 2 year warranty. An additional protective layer is added to other areas including windshield and wheels.
Includes
1 Layer of Top Coat
1 Layer of Top Coat on plastics and wheels
1 Layer of Top Coat on plastics
1 Layer of Glass on windshield

CERAMIC COATING INSTALLATION SERVICES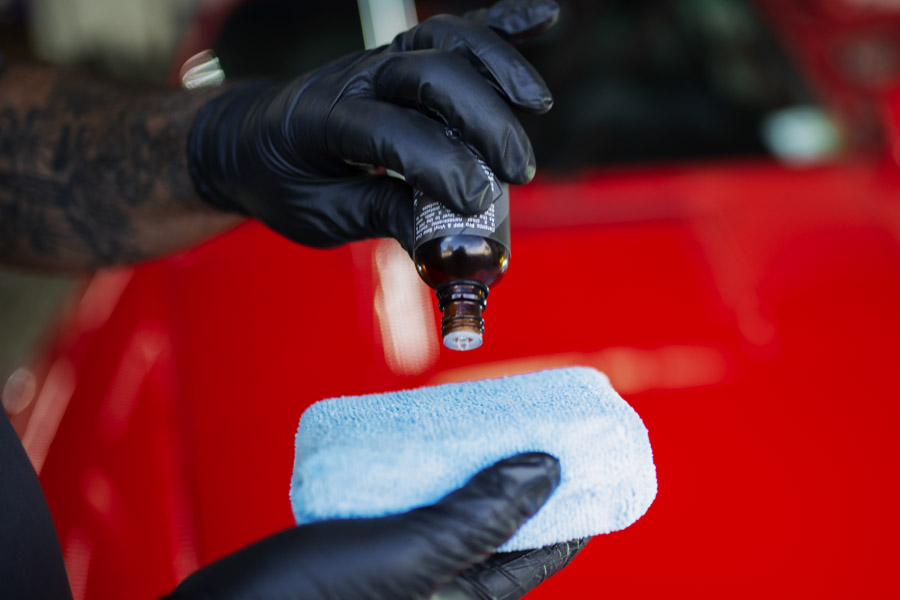 Ceramic Pro Ceramic Coatings
Ceramic Pro Elite Dealer Boulder installs the entire lineup of Ceramic Pro coatings. This includes various coatings packages and formulas created for different surfaces. We have permanent coating solutions for both the exterior and interior of your vehicle.
THE CERAMIC PRO COATINGS ELITE DEALER EXPERIENCE IN BOULDER, COLORADO
The Ceramic Pro Elite Dealer program caters to you if you prefer the finer things in life. Ceramic Pro Elite Dealers offer residents of Boulder a one-stop shop for all their vehicle protection and detailing services. Each Elite Dealer has far exceeded Ceramic Pro's higher requirements for quality control, customer service, and installation.
Offering a range of protective solutions to the businesses and residents of Boulder, Ceramic Pro Elite Dealers provide ceramic paint coatings, paint protection film, window tinting as well as Americana Global aftercare products tailored specifically for their line-up.
Click the button below to get a FREE QUOTE from Ceramic Pro Boulder's car detailing experts if you've just purchased a new Tesla, Porsche, BMW, or other luxury vehicles, truck, or watercraft and want to preserve it for years.
ELITE LEVEL CERAMIC COATINGS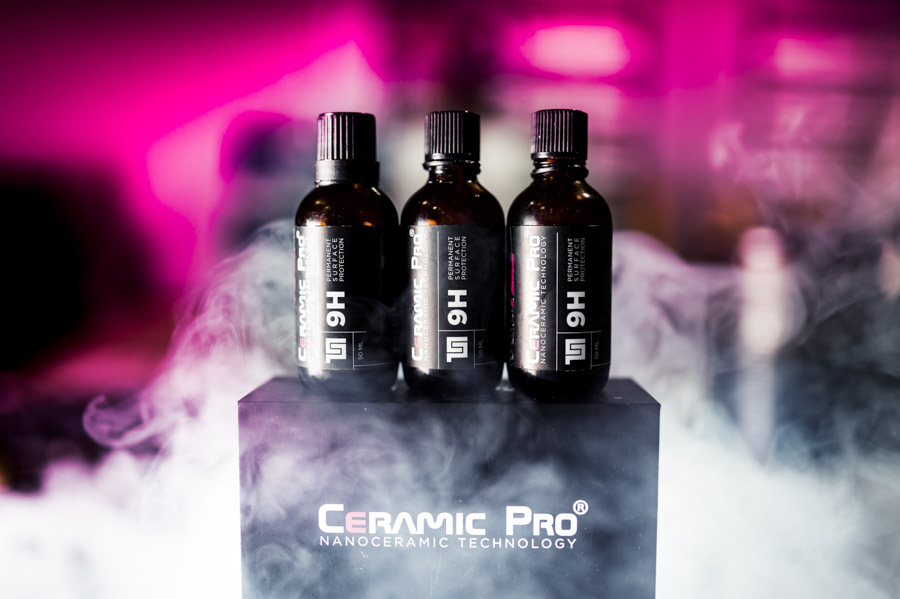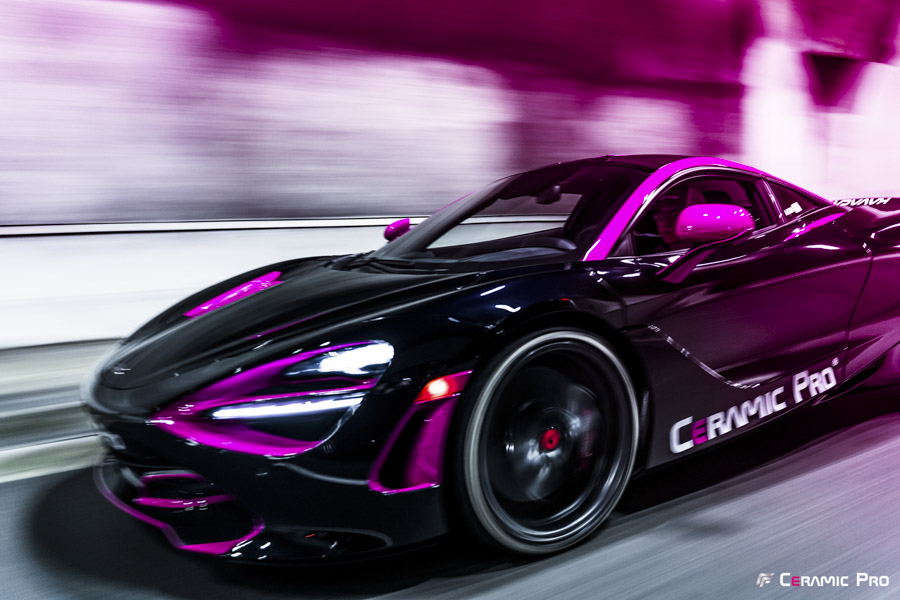 Please complete the form below. A Ceramic Pro Elite Dealer representative will contact you with a free quote for your vehicle.

Ceramic Pro Nano-Ceramic Coatings Installation in Boulder, Colorado
A Ceramic Pro Nano-Ceramic Coating is a permanent protective shield for your vehicle's paint which is substantially harder than your paint's clear coat. The coating separates your paint from exterior contaminants and its hydrophobic qualities repel water helping to keep the surface of your vehicle clean. We offer various Ceramic Pro formulas to coat paint, carbon fiber, textiles, leather, glass, plastics, and more.