KAVACA CLEAR BRA PAINT PROTECTION FILM GRANDE PRAIRIE
KAVACA Paint Protection Film Elite Dealer in Grande Prairie, Alberta
Ceramic Pro Elite Grande Prairie is dedicated to equipping your vehicles with the highest-quality protection possible. KAVACA Paint Protection Film serves as a sturdy shield, guarding cars, trucks and SUVs from road debris and any damage it may cause. With this premium automotive film on your side, you can rest easy knowing that essential parts of your vehicle are safe!
Serving Eastern British Columbia and Western Alberta residents, our highly skilled team takes pride in exceeding customer expectations by delivering an elevated customer experience and seamless PPF installation.
From automobiles to other vehicles requiring protection, we proudly offer ceramic coating services that will go the extra mile for you. We serve those living in Fox Creek, Peace River, Fort Saint John, Dawson Creek, High Prairie, and various cities across Alberta.
If you'd like to learn more about paint protection film installation in Grande Prairie, click the button below to request a FREE QUOTE.
Request a Free Quote

What is Paint Protection Film in Grande Prairie Alberta?
With its polyurethane construction, this protective layer ensures your vehicle is safeguarded from potential damage while maintaining its exterior surface quality. Investing in a solution like this guarantees you the peace of mind to enjoy driving and marveling at your car for longer without worrying about all those minor scratches or dents caused by everyday use over time.
If you want your car to look like it just rolled off the assembly line for years after, then KAVACA Paint Protection Film (PPF) is exactly what you need. This advanced product utilizes a Ceramic Pro topcoat as an extra layer of protection, which helps extend the life span of your vehicle's paint job and provides unparalleled defense from damage.
With this exceptional film, there's no need to be concerned about touch-ups or scratches! Get ready for an eye-catching glossy finish that will make everyone take notice.
Our skillful installations blend seamlessly with your vehicle, making it appear as if the PPF was always part of it. Additionally, to provide you a sense of assurance that our work is permanent and secure, we offer an unlimited lifetime warranty on all our installation services – so you can feel confident in knowing your car has long-term protection.
We have the expertise to finish any job with precision and care for quality, whether you want a full-front ceramic coated PPF on your performance car or an entire vehicle PPF wrap on your full-size truck.
KAVACA Paint Protection Film is available in matte or KAVACA Ceramic Coated PPF gloss finishes. This will keep your automobile looking new for years while providing more excellent protection than standard paint protection films.
Ceramic Pro paint protection film offers an outstanding long-term solution for safeguarding your vehicle. And that's not all – we also offer ceramic window tinting services in the same appointment so you can complete everything at once.
To ensure you get the best protection possible, look at some of our top features offered by Ceramic Pro Elite Grande Prairie.
KAVACA PAINT PROTECTION FILM PRODUCTS
KAVACA Matte Finish Paint Protection Film
KAVACA Matte Finish Paint Protection Film is the film to choose if you are looking for that modern satin paint look without the drawbacks that come with matte paint. KAVACA Matte Finish PPF protects the original finish of your vehicle and allows you to go for that matte look even if your original paint is gloss. The film can of course also be used over matte paint. Matte Finish PPF heals from minor scratches with applied heat, such as regular sunlight.
Learn More

KAVACA Ceramic Coated Paint Protection Film
KAVACA Ceramic-Coated Paint Protection Film is the film of choice if you would like the benefits of coating your film with Ceramic Pro without having to go through that extra cost and installation time. The film is coated with Ceramic Pro PPF and Vinyl formula during production. This means that as soon as the film is on your car you can benefit from all the hydrophobic qualities of a Ceramic Pro coating in a single installation step.
Learn More

PAINT PROTECTION FILM INSTALLATION SERVICES

KAVACA Paint Protection Films
Ceramic Pro Elite Dealer San Diego installs KAVACA Advanced Window Films. KAVACA Window Films offer supreme IR filtering at any tint percentage level. The available lineup is vast, including many tint percentages, filtering levels and tint tones.
THE CERAMIC PRO ELITE DEALER EXPERIENCE – EXPERT PPF INSTALLATION IN GRANDE PRAIRIE ALBERTA
Experience a luxurious detailing and Paint Protection Film (PPF) installation with Ceramic Pro Elite Grande Prairie. Our certified technicians know how to delicately remove OEM components such as clips and badges for smooth outcomes that appear like authentic car parts.
We are delighted to present you with the groundbreaking Ultimate Armor package, only available from our Ceramic Pro Elite Dealership. This exclusive surface protection option is unparalleled in professional detailing technology and comes complete with PPF and Ceramic Pro coatings and a lifetime warranty documented on your Carfax Vehicle History Report.
To receive further information on paint protection film installation or request a free quote from us, simply click the button below – our staff eagerly awaits to provide outstanding service for your vehicle soon!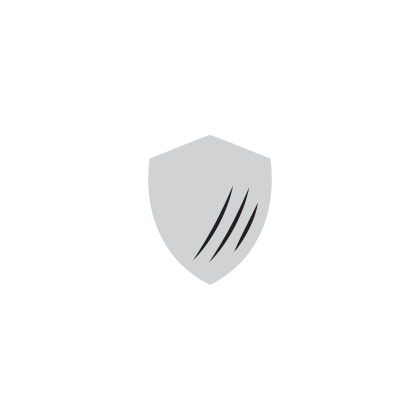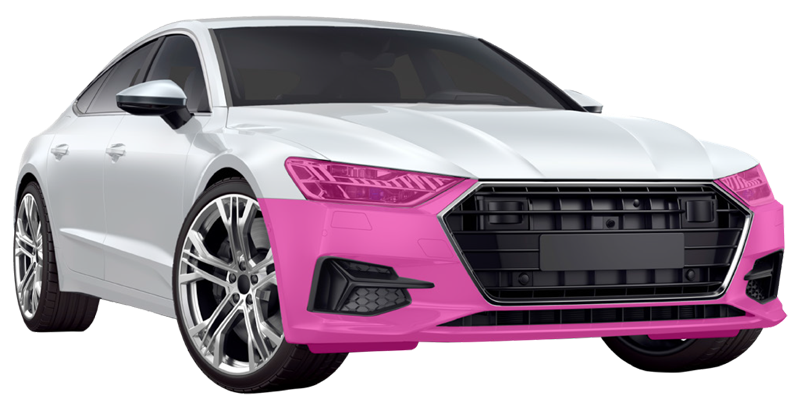 Full Front Bumper
Headlights
Fog lights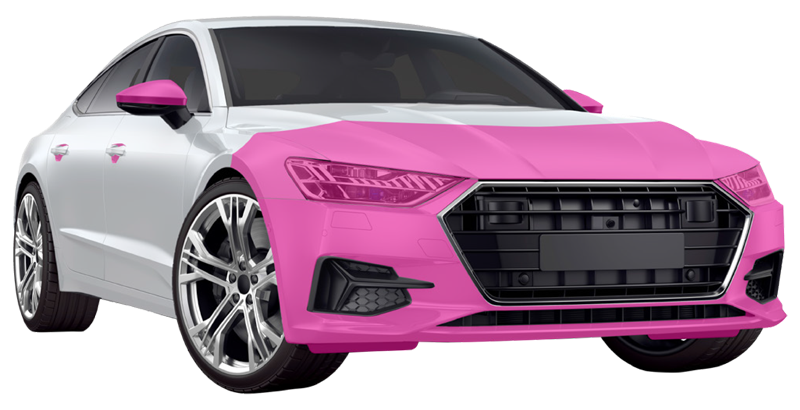 Full Front Bumper
Headlights
1/3 of the Hood and Fenders
Front Side Mirrors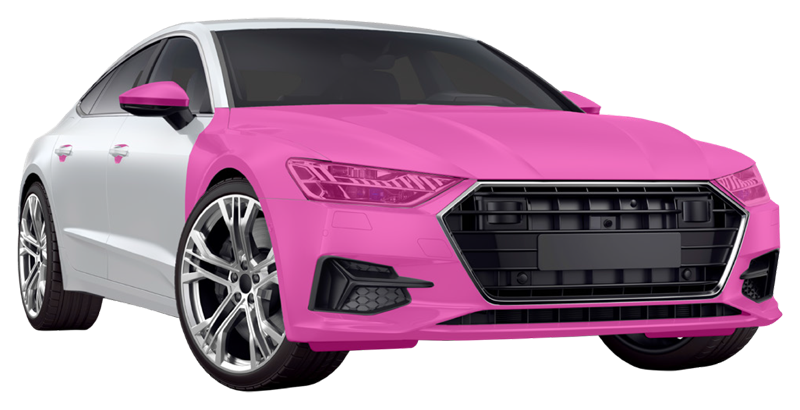 Full Front Bumper
Full Hood
Full fenders
Front Side Mirrors
Headlights
Fog lights
Door Cups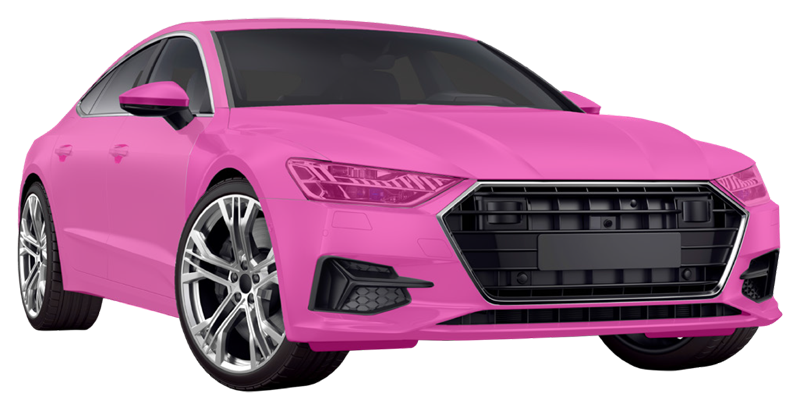 Entire car – all painted surfaces of the vehicle and headlights.
*Available package options vary by installer. Custom coverage options also available.
ELITE LEVEL PPF INSTALLATION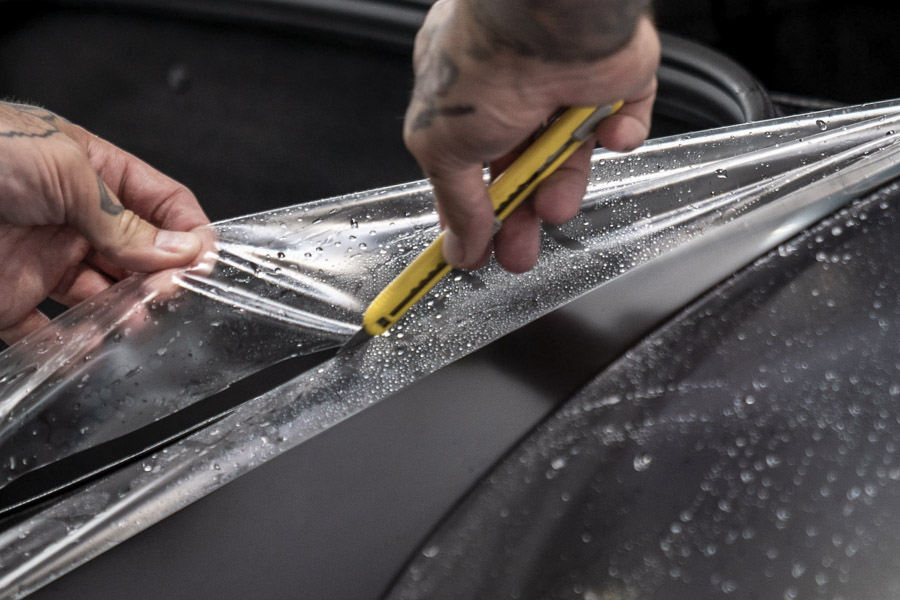 Ceramic Pro Paint Protection Film in Grande Prairie Alberta
KAVACA's Paint Protection Film is the clear choice for Ceramic Pro customers who desire superior protection products. Our range of materials, such as our revolutionary Ceramic Coated Paint Protection Film, combines nanoceramic technology with traditional PPF properties to provide incomparable coverage and durability.
We also offer a Matte Finish PPF to transform your gloss paint job to a satin finish. Whether you're looking for a clear bra installation or a complete vehicle PPF installation in Grande Prairie, our Ceramic Pro Elite Dealer can take care of you.
Please complete the form below. A Ceramic Pro Elite Dealer representative will contact you with a free quote for your vehicle.

KAVACA Regenerating Paint Protection Film in Grande Prairie, Alberta.
Ceramic Pro KAVACA Regenerating Paint Protection Film is the most advanced self-healing PPF available today. We offer various types, including Instant-Healing clear bra film which requires no heat to self-heal. Additionally, we also carry Matte Finish PPF and Ceramic-Coated PPF.