KAVACA WINDOW TINT RIVERSIDE
Ceramic Window Tint in Riverside, California – Ceramic Pro Elite Riverside, California
Heat-rejecting or infrared blocking window film is starting to pay off for many vehicle owners in Riverside, Corona, Eastvale, Chino, Moreno Valley, Riverside County, and the Inland Empire. It keeps the vehicle cooler during hot summer days and blocks 99% of harmful UV rays. Ceramic Pro Elite Riverside is the company they choose when they want high-quality ceramic window tint in Riverside.
Ceramic Pro Elite Riverside offers two premium window tints to vehicle owners throughout Riverside County. KAVACA's Ceramic IR window film is designed with nanotechnology to absorb up to 96% heat-generating infrared radiation. This keeps the interior of your car cooler – and reduces the need for air conditioning. The outcome – is improved fuel efficiency and longer battery life.
Our Elite Dealer also installs Ceramic Pro Carbon CS window film, a low-cost entry point to nano carbon-infused window tint that protects the skin and interior materials from UV radiation. If you'd like to learn more about our Ceramic Pro window tint installation service in Riverside, please click the button below to get a free quote.
Request a Free Quote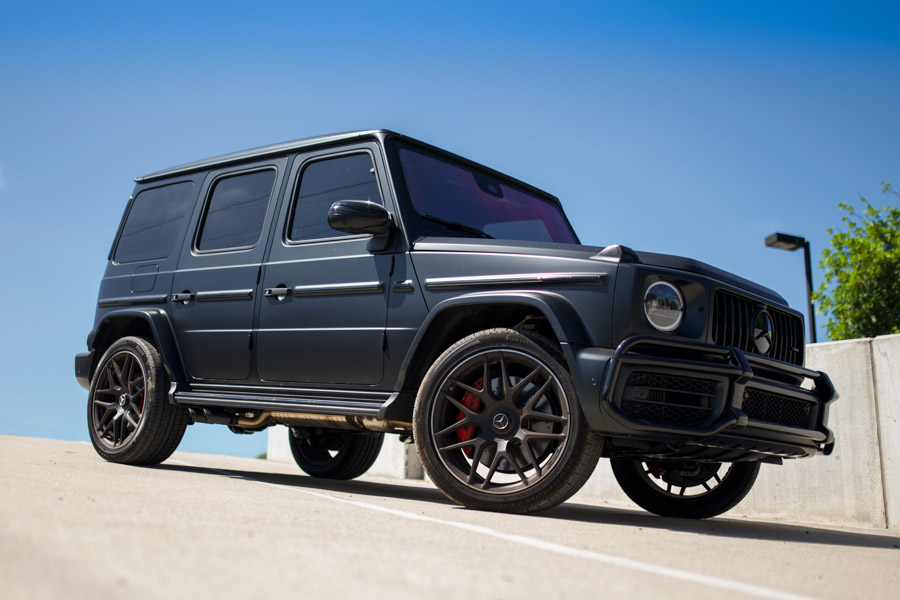 What Makes Ceramic Pro Window Tint Unique?
Ceramic Pro leads the way in nanotechnology for top-quality automotive solutions, and our Ceramic Pro 9H coatings were only the beginning. We're continuing to innovate by using nanotechnology in a new window film product with a lifetime warranty.
Ceramic Pro KAVACA window tint is manufactured using sustainable and high-quality raw materials, infused with nanotechnology within the adhesive and film layers. This helps to provide a superior bond, improves the installation process for our experienced technicians, and produces amazing protective qualities. We offer two grades of window film in multiple VLTs or shades. This permits car owners in Riverside County to select one that matches factory privacy glass or is legally based on State of California window tint laws.
Our window film solutions use nano ceramic and carbon technology to filter out 99.9% of UVA and UVB rays. Leather seats, dashboards, center consoles, plastic, and wood trim are protected from fading or prematurely deteriorating because of UV radiation by that level of advanced protection.
Our top-of-the-line Ceramic IR window film protects against up to 96% heat from infrared rays. While this type of radiation causes a rise in temperature inside your vehicle, UV radiation is more harmful. Using our product, you'll not only feel cooler from May to October – but reduce battery drains for Tesla, Lucid Motors, and other EVs on the market.
Take some time to learn more about KAVACA Window Films by reviewing the information below.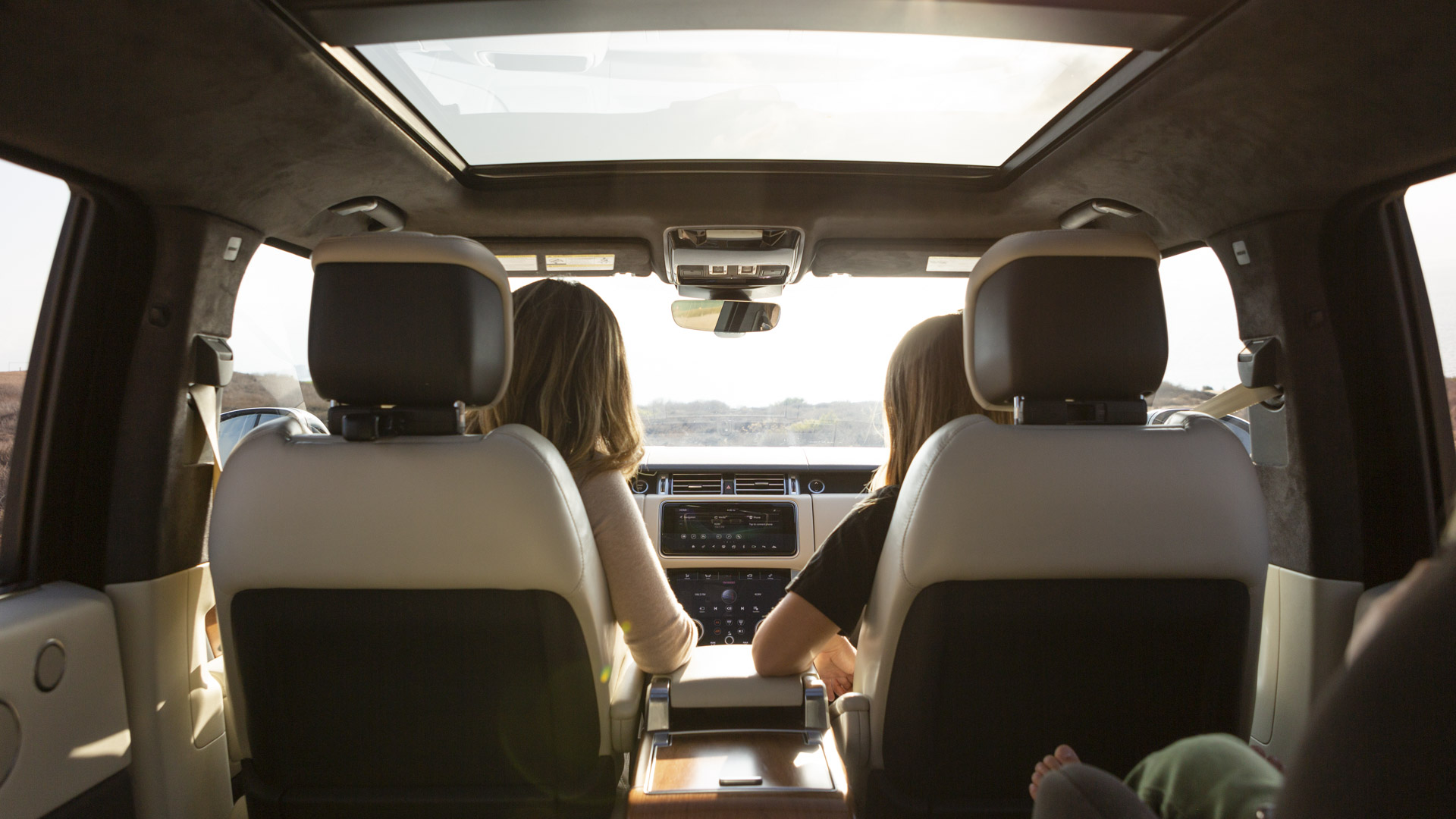 KAVACA WINDOW FILM PRODUCTS

KAVACA Ceramic IR Window Film
KAVACA Ceramic IR Window Tint is the most advanced automotive window film ever created. Utilizing our proprietary nano ceramic technology, we've been able to create window tint film that blocks up to 96% of infrared heat – giving you the ultimate indoor cabin experience. Our window films also provide superior protection against cancer causing UV rays, keeping you and your passengers safer.
Learn More

KAVACA Carbon CS Window Film
KAVACA Window Films were formulated with extensive research for look and performance. KAVACA Carbon Color Stable Window Film follows this same design approach with proprietary blend of nano-carbon particles and IR blocking materials, which results in blocking up to 70% infrared heat. Not only does our film reduce the heat inside your vehicle, it also offers SPF500 which blocks 99%+ of the damaging UV rays.
Learn More

WINDOW FILM INSTALLATION SERVICES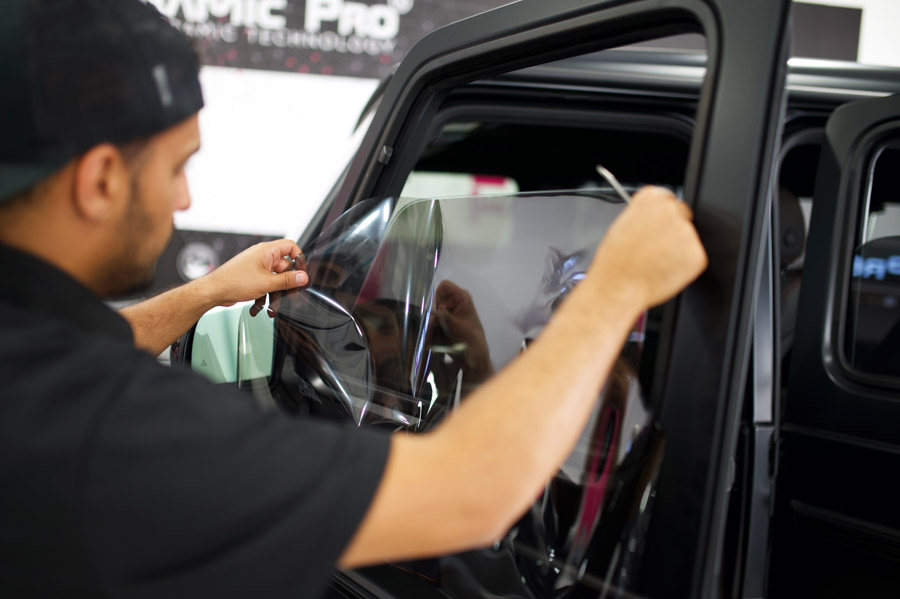 KAVACA Window Films Riverside
Ceramic Pro Elite Dealer Riverside California installs KAVACA Advanced Window Films. KAVACA Window Films offer supreme IR filtering at any tint percentage level. The available lineup is vast, including many tint percentages, filtering levels and tint tones.
WHY YOU NEED CERAMIC PRO WINDOW FILM IN RIVERSIDE, CALIFORNIA?
When you're driving down I-10 out to Los Angeles or to I-15 and head to Las Vegas for a fun weekend, you can feel the sun's infrared rays heat up your car. However, your skin is also exposed to UV, which can lead to skin cancer. While we all know to wear sunscreen outside in direct sunlight, many of us never consider this critical while driving.
Professional window tint is essentially sunblock for your vehicle's interior. Ceramic Window Tint is one of the most popular items searched in recent years for several reasons, the primary being that it replaced older infrared-blocking films. Older Films were known to cause negative impacts on a cell phone and satellite radio transmissions.
A heat rejection film installed inside a vehicle is crucial in states with hot weather climates, like Nevada, Arizona, California, and Southern Utah desert areas.
Ceramic Pro's line of cutting-edge window tinting solutions not only offers exceptional heat rejection, but it also has a better bond with the automobile glass. If your window is smashed or broken in an accident, the film will keep all the pieces together. This keeps you safer and protects your belongings inside the car.
KAVACA ceramic window films available and installed by Ceramic Pro Elite Riverside experts are backed by a Carfax Verified limited lifetime warranty against defects. This means that, unlike inferior quality window tint products, you'll never experience cracking, purpling, or premature wear.
ELITE LEVEL WINDOW TINT INSTALLATION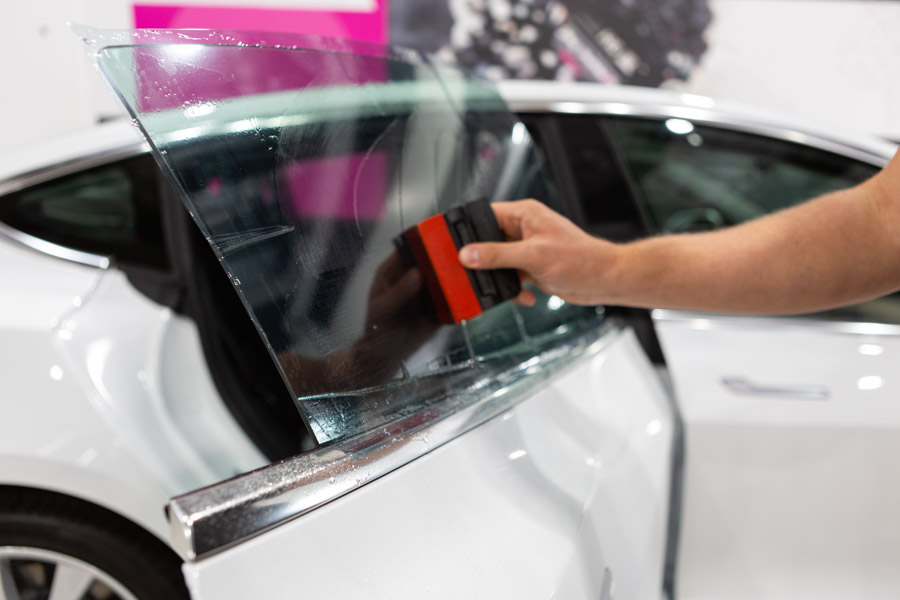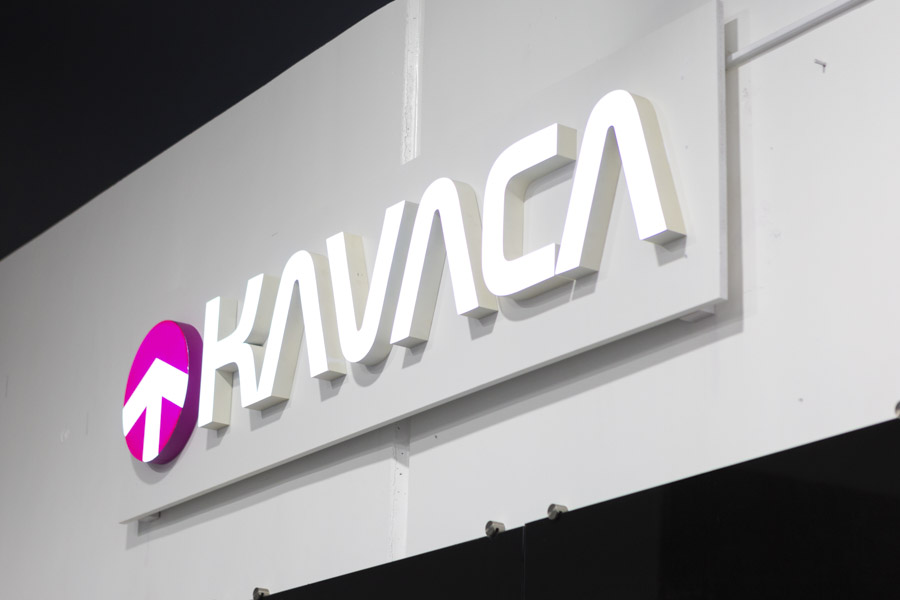 THE CERAMIC PRO ELITE DEALER EXPERIENCE – EXPERTS IN WINDOW TINTING IN RIVERSIDE, CALIFORNIA?
Becoming a Ceramic Pro Elite Dealer is an exclusive process that guarantees an upscale and elegant automotive restyling and detailing experience. Only the most experienced auto salons can apply and must complete a rigorous training program to be considered. Once accepted into the program, dealers must maintain quality control standards on par with Ceramic Pro's high standards.
If you have questions about ceramic window tint in Riverside for your vehicle or would like to request a free quote – click the button below. We look forward to serving you.
Please complete the form below. A Ceramic Pro Elite Dealer representative will contact you with a free quote for your vehicle.

KAVACA Advanced Window Tint Installation in Riverside, California.
Ceramic Pro KAVACA offers the most advanced window films in the the world. Using the latest in nano-technology we offer window tint films that are infused with either nano-ceramic or nano-carbon particles to offer the most effective IR and UV filtration available today.