KAVACA CLEAR BRA PAINT PROTECTION FILM SACRAMENTO
KAVACA Paint Protection Film Elite Dealer in Sacramento, California
Making the proactive decision to install paint protection film in Sacramento is a smart way to avoid damage to factory paint and keep your valuable SUV, truck, or car in mint condition.
Residents of Sacramento, Folsom, Roseville, El Dorado Hills, Elk Grove, and other cities in Sacramento County can trust Ceramic Pro Elite Sacramento for all your paint protection film and automotive restyling services.
Our luxury auto detailing shop in Sacramento only offers Ceramic Pro's KAVACA Paint Protection Film – or clear bra products. With extensive training from the corporate training facility in Carlsbad, our team is more than qualified to provide you with a finish that you will love, whether it's a full front PPF with KAVACA Ceramic Coated Paint Protection Film or a sleek satin finish with KAVACA Matte PPF.
If you'd like to learn more about paint protection film installation in Sacramento, California, click the button below to request a FREE QUOTE.
Request a Free Quote

What is Paint Protection Film in Sacramento California?
By installing paint protection film on your vehicle, commercial equipment, and/or watercraft, you'll be able to extend their lives in a worthwhile way. This lightweight yet strong material is almost invisible once installed!
The protective film consists of multiple layers, such as adhesive for sticking it on the surface of your car, boat, or machine; then there's the actual sheet with multiple layers plus an extra top coating for providing additional protection against scratches and other issues.
By taking advantage of recent advances in nanotechnology and utilizing premium materials, PPF is now stronger than ever before; some even boast ceramic coatings for additional protection.
Cars, trucks, SUVs, and commercial RVs in Sacramento often invest in paint protection film installation to protect the hoods, front bumpers, fog lights, headlights and fenders from damage. While not applied to windshields for safety reasons on street-legal vehicles; this protective layer safeguards your car's exterior components against scratches or abrasions that can occur due to normal wear and tear.
KAVACA Ceramic Paint Protection Film is a high-gloss paint protection film with an even higher degree of durability and resistance than other products on the market. It's ideal for truck drivers who want to preserve the front end of their Dodge Ram from rock chips and install Ceramic Pro 9H coatings on other exposed components of their cars.
If you want the utmost security, then look no further than Ceramic Pro Elite Sacramento's Ultimate Armor package. This special package includes a high-quality ceramic coating and paint protection film. Together, they give your car a smooth finish and keep it resistant to damage and dirt.
Best of all, each installation is covered by a Carfax verified warranty that safeguards against unexpected costs! Don't miss out on this exclusive offer available only through Ceramic Pro Elite Dealers!
Ceramic Pro Elite Sacramento provides two PPF styles: our innovative KAVACA ceramic-coated PPF or the ultra-stylistic Matte PPF. Visit us today at Ceramic Pro Elite Sacramento for a FREE consultation.
KAVACA PAINT PROTECTION FILM PRODUCTS
KAVACA Matte Finish Paint Protection Film
KAVACA Matte Finish Paint Protection Film is the film to choose if you are looking for that modern satin paint look without the drawbacks that come with matte paint. KAVACA Matte Finish PPF protects the original finish of your vehicle and allows you to go for that matte look even if your original paint is gloss. The film can of course also be used over matte paint. Matte Finish PPF heals from minor scratches with applied heat, such as regular sunlight.
Learn More

KAVACA Ceramic Coated Paint Protection Film
KAVACA Ceramic-Coated Paint Protection Film is the film of choice if you would like the benefits of coating your film with Ceramic Pro without having to go through that extra cost and installation time. The film is coated with Ceramic Pro PPF and Vinyl formula during production. This means that as soon as the film is on your car you can benefit from all the hydrophobic qualities of a Ceramic Pro coating in a single installation step.
Learn More

PAINT PROTECTION FILM INSTALLATION SERVICES

KAVACA Paint Protection Films
Ceramic Pro Elite Dealer Sacramento installs KAVACA Advanced Window Films. KAVACA Window Films offer supreme IR filtering at any tint percentage level. The available lineup is vast, including many tint percentages, filtering levels and tint tones.
THE CERAMIC PRO ELITE DEALER EXPERIENCE – EXPERT PPF INSTALLATION IN SACRAMENTO CALIFORNIA
Ceramic Pro America's Elite Dealer program is for passionate automobile owners who want only the best for their vehicles. Our Sacramento location is a one-stop shop for all your protection and detailing needs that are sure to meet your highest standards.
As a Ceramic Pro Elite installer in Sacramento, California, our Elite Dealer offers us all our ceramic coatings, PPF, and ceramic window film in an exclusive capacity. Our Ceramic Pro Elite Dealer in Sacramento can help you keep your ceramic coating, PPF, and window tint in good shape.
If you have questions about paint protection film installation in Sacramento for your vehicle or would like to request a free quote, click the button below. We look forward to serving you.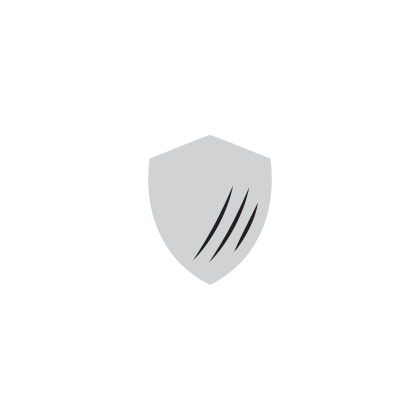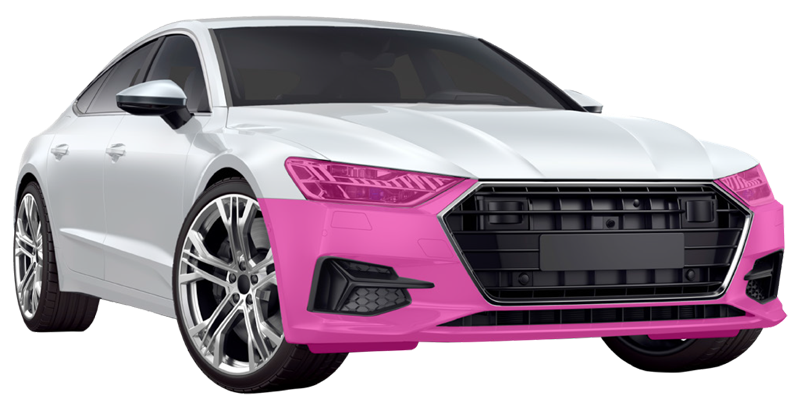 Full Front Bumper
Headlights
Fog lights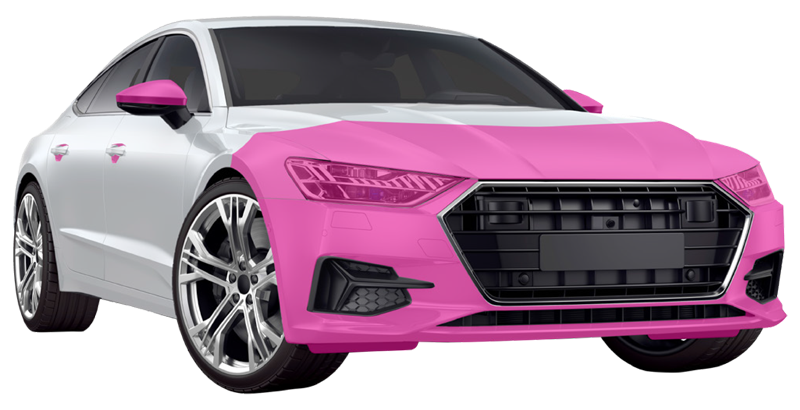 Full Front Bumper
Headlights
1/3 of the Hood and Fenders
Front Side Mirrors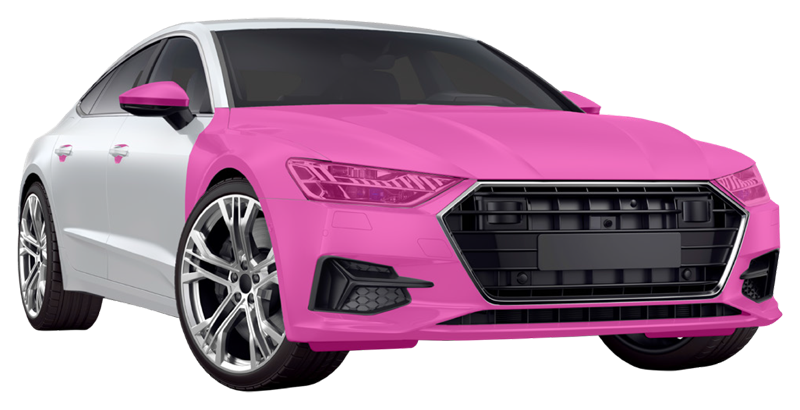 Full Front Bumper
Full Hood
Full fenders
Front Side Mirrors
Headlights
Fog lights
Door Cups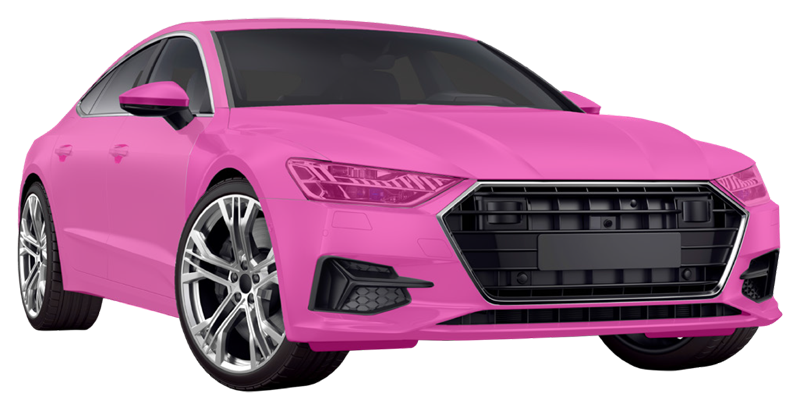 Entire car – all painted surfaces of the vehicle and headlights.
*Available package options vary by installer. Custom coverage options also available.
ELITE LEVEL PPF INSTALLATION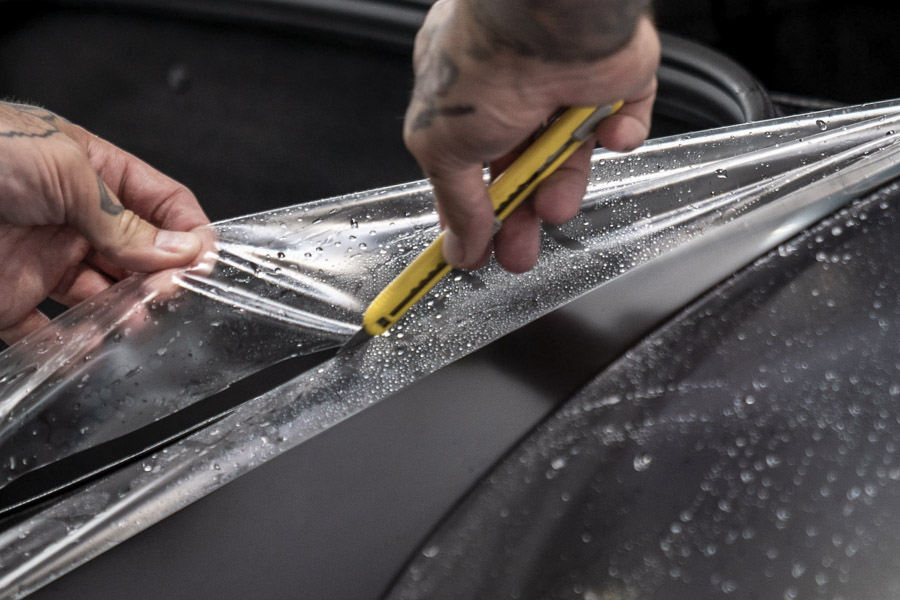 Ceramic Pro Paint Protection Film in Sacramento California
The most advanced self-healing PPF is KAVACA Paint Protection Film, produced by Ceramic Pro. We provide a variety of types, including our revolutionary ceramic-coated paint protection film, which combines nanoceramic technology with the protective qualities of PPF.
We also offer a matte-finish PPF to transform your gloss paint job into a satin finish. Whether you're looking for a clear bra installation or a complete vehicle PPF installation in Sacramento, our Ceramic Pro Elite Dealer can take care of you.
Please complete the form below. A Ceramic Pro Elite Dealer representative will contact you with a free quote for your vehicle.

KAVACA Regenerating Paint Protection Film in Sacramento, California.
Ceramic Pro KAVACA Regenerating Paint Protection Film is the most advanced self-healing PPF available today. We offer various types, including Instant-Healing clear bra film which requires no heat to self-heal. Additionally, we also carry Matte Finish PPF and Ceramic-Coated PPF.